Everything that BTS touches these days turns to gold. Two Billboard Hot 100 number ones, a Grammy nomination, and endorsements left and right. But their success didn't happen overnight, it's a product of years-long hard work from the ground up, and is also part of a larger phenomenon called the Korean Wave, or Hallyu.
But as it appears, not everyone is impressed. Last weekend, former Filipino-German beauty queen and 2016 Miss Earth Philippines representative Imelda Schweighart trended on Twitter for her questionable views on K-pop. (FYI, this isn't the first time she's done this.) As she puts it, she did not understand where the "hype" and "adoration" for BTS is coming from, even questioning if they would have "made it without glutathione and rhinoplasty" and if they're a mixture of "LGBTQ and real men". This obviously did not sit well with the ARMY. But one doesn't have to be an ARMY or a feminist to detect how this statement is ridden with red flags.
As Nadine Lustre would say, "2021 na oh, ano ba?" But in hindsight, what have we Filipinos really learned from our obsession with K-Drama and K-Pop? Are we all being reeled in by high-production music videos with no substance? Is there something we're missing that could have been the reason for Ms. Schweighart's social media antics?
We don't think so. Here, we break down some of the most important lessons we've learned from our K-culture obsession.
That English isn't everything
Colonial mentality has taught us that being fluent in English equates to being intelligent. And consequently, those who struggle with it are sadly branded as unintelligent. But after watching your South Korean icons speak in real life, you'd realize that you can definitely be successful even if you're not fluent in English and that in spite of language barriers, we can still appreciate art from other cultures.
That it's okay for guys to be "feminine"
Ms. Schweighart said that BTS is "not the future", but her homophobic remarks show us that she's not exactly an authority here cause she's clearly stuck in the past. BTS comprises seven twenty-something guys, and yeah, they wear makeup, ultra-bright clothes, and are not afraid to physically show love and affection to their bandmates — does that mean that they're not men? Asian men have always been emasculated in Western media, but these guys show they are unfazed by those stereotypes and instead show the world that gender expression shouldn't be boxed.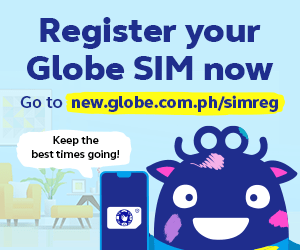 That social media is POWERFUL media savviness
Social media algorithms may not have been something that K-pop stans invented, but it's something that they've wielded with great power. BTS wouldn't be where they are today if it wasn't for their devoted ARMY fanbase and their online efforts. Ms. Schweighart should already know by now that picking on BTS will get you attention, but definitely not the good kind. This kind of clout-chasing won't get you anywhere.
That nothing this good comes without hard work
Whatever success South Korean pop stars and famous actors have right now, it's clearly the product of years-long hard work. K-pop groups don't become international stars by accident. These idols train for years, and from very young ages at that. It takes sleepless nights, repeated rejections, sore muscles, and plenty of sacrifice. But the best of these groups remain consistent with their "day-one mindset," show up to every commitment, and give every performance their all. By admiring their work ethic, maybe we can get rid of that Filipino "pwede na 'yan" mindset once and for all.
That there's so much out there for us to taste and see
View this post on Instagram
Almost everything we see and use today's technology is a product of globalization. But for many Filipinos, loving Korean culture was the catalyst that made them open their eyes to the beauty of other cultures. Remember your very first taste of kimchi? Now, we have eat-all-you-can samgyupsal restaurants and K-marts everywhere, and perhaps this love for Korean food may have made your palate more adventurous and open to other cuisines. Could you imagine just how our life would be without this discovery?
That we've got enough brain cells left to pick up another language
The most die-hard K-culture fans can now read, write, and speak Korean — all the better to watch K-dramas without subtitles, amirite? But not only will learning a new language make it easier for you to consume your fave pop culture offerings, it'll also open you up to more opportunities. This mastery of another country's language can put you right on the top of the list if ever you're considering expanding your opportunities overseas.
That we can still level up our style
Remember when Filipino boys and men started looking like Dao Ming Si from Meteor Garden? Suddenly, your high school classmates and even kuya tricycle driver from the corner sported bangs. Then when the Korean Wave hit, we began to see more people experimenting with their looks. Style is fun and is a great way to express your personality, and our Korean idols just showed us how it's done.
That Asian talent is coming for the world!
For the longest time, Asian talent has been overshadowed by their Western counterparts in Hollywood. And sadly, Asians have also been misrepresented and stereotyped. The Korean Wave has shown the world that Asians aren't a punchline. We're a force to be reckoned with, and haters like Ms. Schweighart should at least acknowledge that.
What else have you learned from the Korean culture? Tell us your thoughts here!