Who says students have to wait until graduating college to land a job? Times have changed and in this rapidly changing digital landscape, finding a job is easy. You're stuck in the middle of the pandemic but you can start hustling even before you get that diploma. How? Nursing student and YouTuber Lancetti shared with her subscribers how she earned P70,000 in just three months. Check out what she did!
She applied as an online tutor
Lancetti applied to be an online tutor at Course Hero while she was in her first year of college. The platform is an online study resource where students all over the world get help with course-specific academics. As a tutor, Lancetti's job was to answer student's questions to help them with their studies and homework.
What are the requirements?

If you're a student, the minimum requirement you need to submit is a copy of your grades/transcript and your school ID.
But even if you're already a graduate and you have a day job, you can still become a Course Hero tutor. You just need to submit a copy of your diploma and a government-issued ID and that's it. No virtual interviews about your life as a student or about your previous job experiences.
Check out the subjects you can choose:

Once Course Hero approves your application to be an online tutor, you can start answering questions in your field/subject of choice.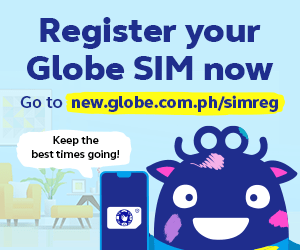 How much will I be paid?

According to Lancetti, Course Hero gives a minimum payment of USD 3 or roughly PHP 144 per question. The payment can go higher than that depending on the subject, the difficulty of the question you answered, and the rating you got.
Lancetti once earned USD 18 or roughly PHP 864.68 by just answering one question. Imagine if you answered three of those in one day, that would earn you almost PHP 2,500.
What are the pros?

First off, being an online tutor for Course Hero is a text-based and virtual job. That means you won't have to speak into a microphone or have a camera shoved in front of you. So if you're an awkward human being but you've got the brains, you can apply any time.
Second, it's virtual and flexible which means you can answer anytime, anywhere, and on any gadget. As long as you have an internet connection, you can do your job.
Lastly, there is no quota you need to fulfill. It's entirely up to you if you want to answer 5 questions a day or 10. The sky is the limit even — you can answer as many questions as you like. But of course, you have to be mindful of the quality of your answers.
What are the cons?
Lancetti mentioned Course Hero tends to have slow customer support service for online tutors. They reply within 1-3 business days, sometimes even longer. It would also take them 16 days to process your payment so if you need your money ASAP, you can't do that here. Lancetti mentioned that she cashes out her payment via PayPal and since PayPal has transfer fees, it could be a huge disadvantage for you.
But overall, as she said, the pros outweigh the cons of this job.
Beware of your rating

One thing Lancetti warned her viewers was that they should be wary of the student rating. Each online tutor has a rating of up to 100% on their profile. A student can affect this percentage if they gave you an "Unhelpful" rating. Once you're rated "Unhelpful," you also won't be paid. This is why you have to provide quality answers that will give value to the student you're helping.
Do you need more tips?
There you have it! You can easily apply as an online tutor at Course Hero even if you're just a student. If Lancetti can do it, so can you. But if you've got more questions about her experience, she answered the most pressing ones on her newest vlog. Watch it here:
https://www.youtube.com/watch?v=RfjKFqapsHk
Are you looking for a platform other than Course Hero?
If for some reason, you get rejected in your application to be an online tutor at Course Hero, Lancetti shares another platform you can try out. Study Pool is another online learning platform for students and tutors.
To be an online tutor, you have to submit three 500-word papers on your subject of choice. You also need to send them a photo of your valid government ID.
When it comes to payment, Study Pool pays better. It lets you bid on questions and name your hourly rate. According to Lancetti's video, the highest-earning tutor on the platform earned a total of USD 533,117.03, which is roughly a jaw-dropping PHP 25,609,609.33.
So if you're looking for ways to earn and stay sharp while staying at home, you might want to try being an online tutor for Course Hero and Study Pool.
Check us out on Facebook and Instagram and be the first to know about the latest news and coolest trends!