Kris Aquino and her surprise appearance at Vice President Leni Robredo and Senator Kiko Pangilinan's grand rally in Tarlac City last March 23 was the talk of the town. She was joined on stage by her sons Josh and Bimby. The visibly frail Queen of All Media said she only found out about the rally the day before but made sure she would fit it in her tight schedule. Kris is set to fly to the US soon to get medical treatment for her worsening auto immune disease. But even though she was weak, she still had the strength to speak on stage and was even the one to call on VP Leni (and throw shade about other personalities like the queen she is).
Surprise!
People didn't know that Kris Aquino & Angel will be attending the rally. When Kris showed up, I knew it was something we needed. When she spoke about the current situation here, it never felt like she was far from us. She went here to make a stand, like all of us. #TarlacIsPink pic.twitter.com/dljESIwwJk

— C (@carisamarii) March 23, 2022
No one knew about Kris Aquino or actress Angel Locsin-Arce being part of the program.
Kris Aquino AND Angel Locsin showing up was a masterstroke. Bravo, what a strong moment, Tarlac!

— Gabe Mercado (@gabemercado) March 23, 2022
Starstruck!
TARLAC BRINGING OUT THE BIG GUNS!!!!!!!!!!! KRIS AQUINO AND ANGEL LOCSIN ON STAGE!!! #PUSOTarlac #TarlaLENIqueño #TarlacIsPink

— BJ Cañafranca (@abscBIEN) March 23, 2022
The Queen of Media and Darna in one stage!
Si Kris Aquino ang biggest surprise appearance for me sa lahat ng grand rally ng Leni-Kiko so far. Despite her weak health eh she braved all obstacles makapag campaign lang kay Leni physically#TarlacIsPink

— LENI BYORIES (@gbyories) March 23, 2022
Risking it all.
Funniest and Wittiest Kakampink Moments from the Leni-Kiko Grand Rally in Pasig
Funniest and Wittiest Kakampink Moments from the Leni-Kiko Grand Rally in Pasig
Meryl Medel | Mar 21, 2022
Throwing shade
Kris being Kris. No chill Kris Aquino is in the house #TarlacIsPink pic.twitter.com/wVcf6DGpat

— Cjay (@tian_cjay) March 23, 2022
Kris thanked Tarlaqueños who kept supporting her family but specifically excluded a "you-know-who." She did not drop names but the crowd kept shouting Tarlac Mayor Cristy Angeles' name. Mayor Cristy previously endorsed another presidential candidate and VP Leni's rival, Ferdinand "Bongbong" Marcos Jr. "Sorry, sinabihan ako wag makipag-away pero nabwi-bwisit po talaga ako . . . dahil nakakabwisit talaga yung walang utang na loob. Pero deadma na. Deadma na doon," said Kris.
She also threw shade at her ex boyfriend who was with the Uniteam, Marcos Jr. and running mate Davao Mayor Sara Duterte-Carpio's tandem. Kris didn't drop names but her ex-boyfriend, former Quezon City Mayor Herbert Bautista, is running for senator under the Uniteam slate.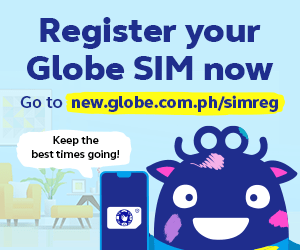 Not one to back down from a fight
Kris Aquino — who has lupus, a failing immune system, & desperately trying to live long enough for her 2 sons — still musters enough strength to attend the Tarlac rally to fulfill her commitment to VP Leni. While BBM doesn't even attend his hearing via Zoom? Duwag! #TarlacIsPink

— Therese (@ReesStaMaria) March 23, 2022
Kris Aquino has never been one to sit things out.
kris aquino everyone. indeed, queen of all media with no chill, karla estrada who?? #TarlacIsPink pic.twitter.com/Zl71CVyGrO

— #LetLeniLead (@emmanestrada_) March 23, 2022
Kris spitting facts.
Talking about VP Leni's daughters, the host said: "Yung oldest po nag-masters pa sa Harvard — hindi peke!" The crowd readily clapped their hands and chanted. When the crowd started chanting "Laban, Kris!" to give her courage to fight her illness, she said: "Of course, para sa inyo, para sa kanilang dalawa (Josh and Bimby), at para dun sa mga excited na mamatay ako, siyempre lalaban."
Netizens Praise Team-Up of Kris Aquino and Angel Locsin as They Help Typhoon Odette Survivors
Netizens Praise Team-Up of Kris Aquino and Angel Locsin as They Help Typhoon Odette Survivors
Meryl Medel | Dec 22, 2021
Showing up in difficult times
Kris Aquino shows up in the most difficult times. And why not? She is after all, an Aquino, who, like her parents and brother, is willing to offer her life to the people. Hindi duwag di katulad ng iba dyan. #TarlacIsPink

— Mac Zamora (@MackinleyZamora) March 23, 2022
Even though she obviously needed rest, she chose to attend the rally instead.
Kween thingz
She roasted Cristy Angeles, burned to ashes Herbert Bautista and burnt crisp the Marcos Legacy all in one appearance.

She is FREAKIN' Kris Aquino

— Marlon España (@MisterCrab888) March 23, 2022
Kris Aquino showing everyone how it's done.
Expressing her support for VP Leni
Queen of Talk show indeed! Thank you for supporting VP Leni kahit may sakit ka. Get well soon, Kris Aquino! #TarlacIsPink #LeniKiko2022 pic.twitter.com/LLrwwNkhUs

— W Kakampink #LeniKiko2022 (@WiForLeni2022) March 23, 2022
Kakampinks loved seeing Kris take the stage.
Kris Aquino endorsing VP Leni Robredo's candidacy: "I did this for you. I did this for my dad, my mom, for Noy but most of all I did this for the future of Kuya Josh and Bimb. Kasi ang gusto ko ang Pilipinas nasa mabuting kamay."#TarlacIsPink#IpanaloNa10To#LeniKiko2022 pic.twitter.com/DPNAib6Dft

— Terio Garcia (@terio_garcia) March 23, 2022
Casting her votes for the future of her kids and the country. 
But some people weren't impressed
Kris Aquino's appearance at the kakampink rally in Tarlac confirmed what many just suspected: basta kakampink matapobre, mapanlait, elitista at higit sa lahat DILAWAN Sayang ok na sana ang free concert, hakot crowds for optics, and then this. A huge blow, indeed.

— Renegade (@63TheRenegade) March 23, 2022
Some think it was a blow to VP Leni's campaign.
Why does Kris Aquino always bring up her deceased family in her speech? Same old yellow shit.

— MR. HOLMES (@BakerStrLondon) March 24, 2022
She can't please everyone. 
Kris Aquino posts on Instagram
View this post on Instagram
After attending the event, Kris took to Instagram to express her thoughts and thank everyone for their support. She mentioned how her father and brother — the late senator Ninoy Aquino Sr. and the late Philippine president Benigno Aquino Jr. — both started serving as politicians in Tarlac City. Kris also said that despite her tight schedule leading up to her stay in the United States to get treatment for her illness, she made sure she could attend the rally to support VP Leni. "Diba nga kung gusto gagawan ng lahat ng posibleng paraan?," she wrote.
What do you think of Kris Aquino attending the VP Leni Robredo rally in Tarlac City?
Check us out on Facebook, Instagram, Twitter, TikTok and YouTube, to be the first to know about the latest news and coolest trends!