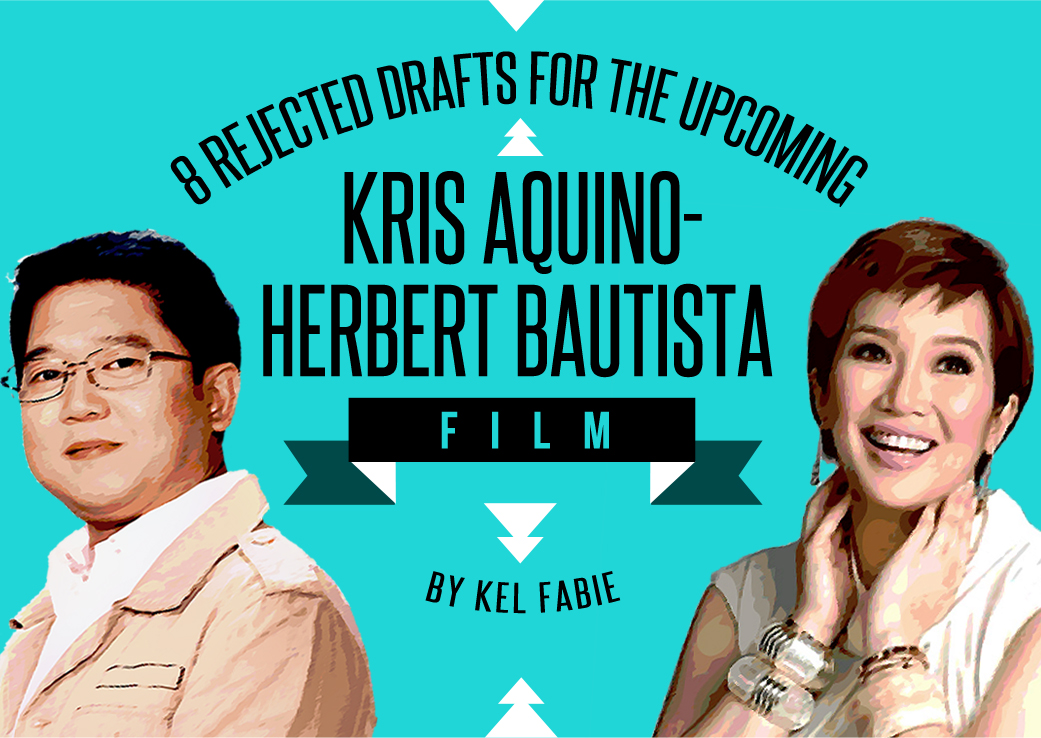 Just like Mystica, when it comes to 8Lists, Kris Aquino is a gift that keeps on giving. Well, because we started paying attention to less important stuff like the BBL or rapidly increasing tensions with China or the fact that Bong Revilla still wants to run for president in 2016, Kris Aquino took it upon herself to focus the spotlight of attention on her one more time.
It turns out, she's starring in a movie with Herbert Bautista, who's been long linked to her on and off for the past year. And no, it's not another "Mano Po" or "Feng Shui" sequel. The film is entitled "Saving Forever For You," because that's practically the only thing either Herbert or Kris can even hope to save for each other. The ship has set sail on everything else. And yes, this film is directed by Antoinette Jadaone, whom most of us remember for directing "That Thing Called Tadhana."
This won't come as a surprise to you, but this title wasn't the first title or even storyline suggested for when Kris and Bistek were announced to star in a film together. Here are 8 of the earlier titles that were rejected for one reason or another.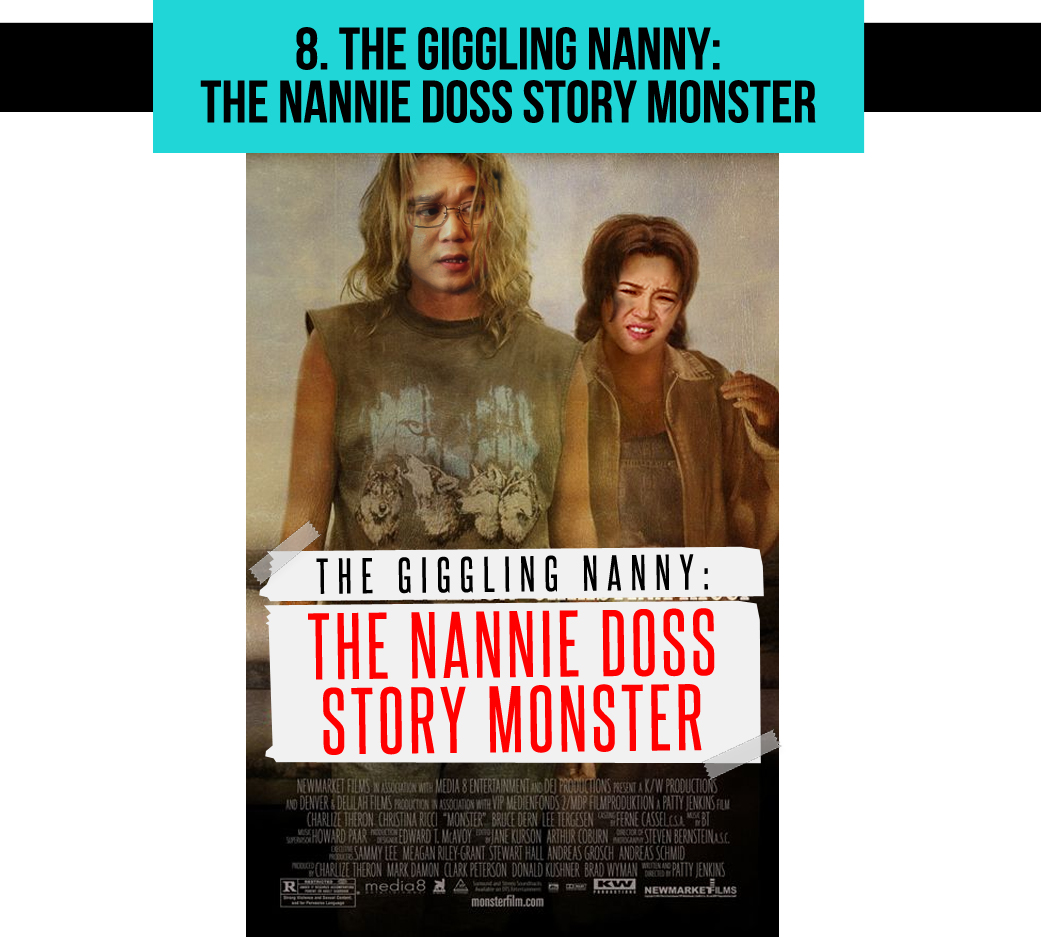 Synopsis: Demure Nannie (Kris) is just a lonely woman who has lost four husbands to mysterious, grisly situations. This doesn't even account for the fact that she also lost a son, a sister, her mother, and her mother-in-law. The day she meets intrepid Samuel (Herbert) could very well be the day she finds her "perfect mate, her real romance of life." Or, the day she meets Samuel could also be Samuel's very last. Because (PLOT TWIST!) Nannie Doss is a serial killer.
Rejected Because: Kris Aquino as the killer in a massacre film?!? It doesn't work that way!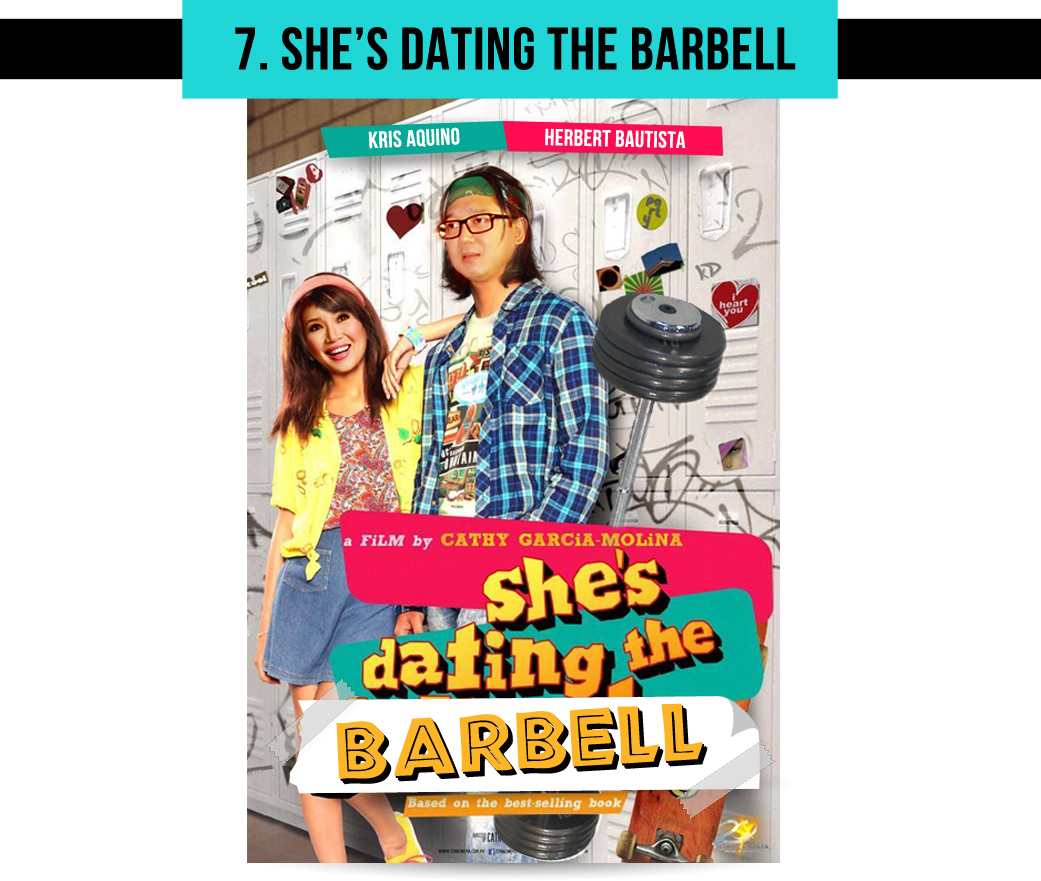 Synopsis: A reboot of the Captain Barbell franchise, this stars intrepid asthmatic Tenteng (Herbert Bautista) discovers a Barbell that gives him powers and turns him into Captain Barbell (Edu Manzano). He thinks that his newfound abilities will help him win over the heart of his longtime crush, the virginal Leah (Kris Aquino). Unfortunately, Leah has μπάραphilia, which is a condition where one is sexually attracted to barbells. Neither Captain Barbell nor Tenteng himself could capture Leah's fancy the way the, ahem, barbell can.
Rejected Because: Herbert and Edu are not in the same political party.


Synopsis: This noir-ish film features intrepid NBI agent Francis (Herbert Bautista) as he tries to uncover a government-wide conspiracy that involves spreading STI's (and we don't mean the computer college) all over the country before his wife, the conservative Nikki (Kris Aquino), becomes the next victim of mastermind Sergeant Joaquin Acosta (Joey Marquez). Will Nikki contract an STI? Or will Sergeant Acosta get his just desserts? Will Francis succeed at this task, or will he… blow the job?
Rejected Because: This was deemed too on-the-nose even by the filmmakers. You might even say that this film was so offensive it was… Below The Job.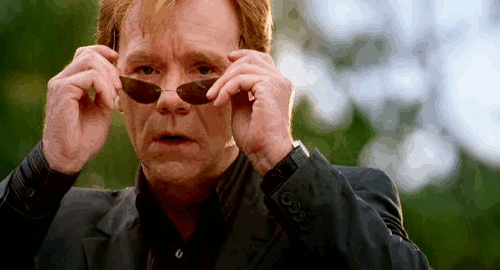 Yeeeeeeeeaaaaaahhhhhh!!!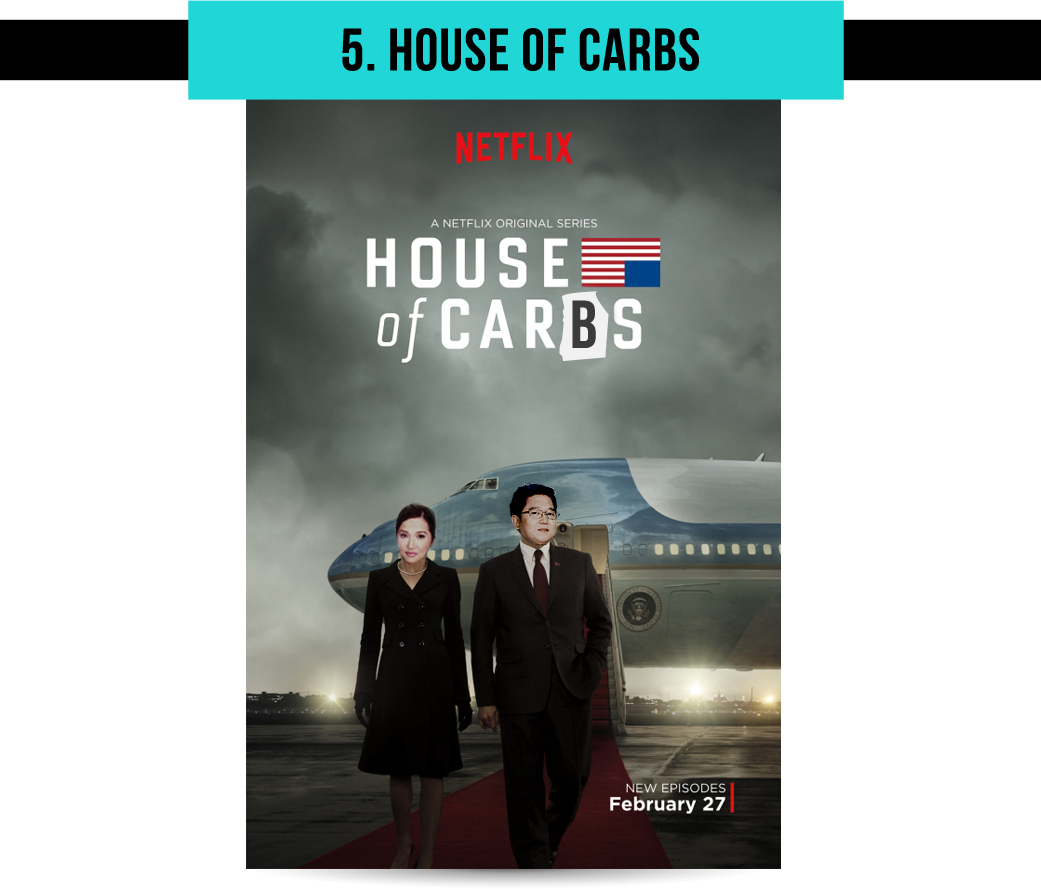 Synopsis: Intrepid Vice President Frank Babamkahoy (Herbert Bautista) plots and schemes his way via political gladhandling and outright manipulation to wrest the presidency from the current president, Rico Senares (Bong Revilla). Frank's wife, the pure Claire Babamkahoy (Kris Aquino) helps him in his plot by creating eating disorder scandal after eating disorder scandal that diverts from Frank's bigger political scandals time and again. Meanwhile, Frank undermines the president by showing to everyone that the chief executive's "Extra Rice Bill" was actually the result of numerous bribes done by the Big Agri lobby faction.
Rejected Because: Between Kris and Herbert, who do you really think has a better chance of being president? Yeah, I thought so, too.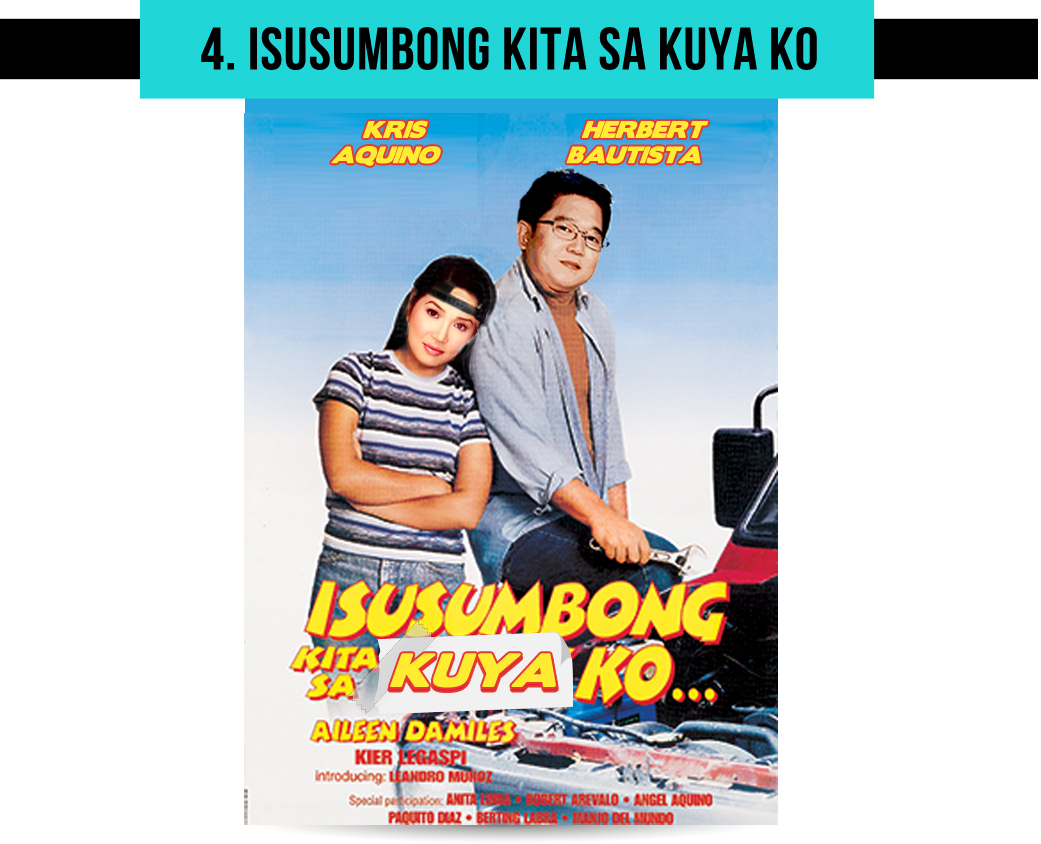 Synopsis: Shy and reserved Pauleen (Kris) gets to know intrepid insurance salesman Lando (Herbert). Unfortunately, when the romance inevitably fizzles out, Pauleen turns to her brother, Buboy (Noynoy Aquino) to set things right. Buboy then proceeds to use the Development Assistance Priority fund on congress to impeach every resource in his power to make Lando's life a living hell.
Rejected Because: Noynoy can't act. He couldn't even act like a President after 5 years of being one.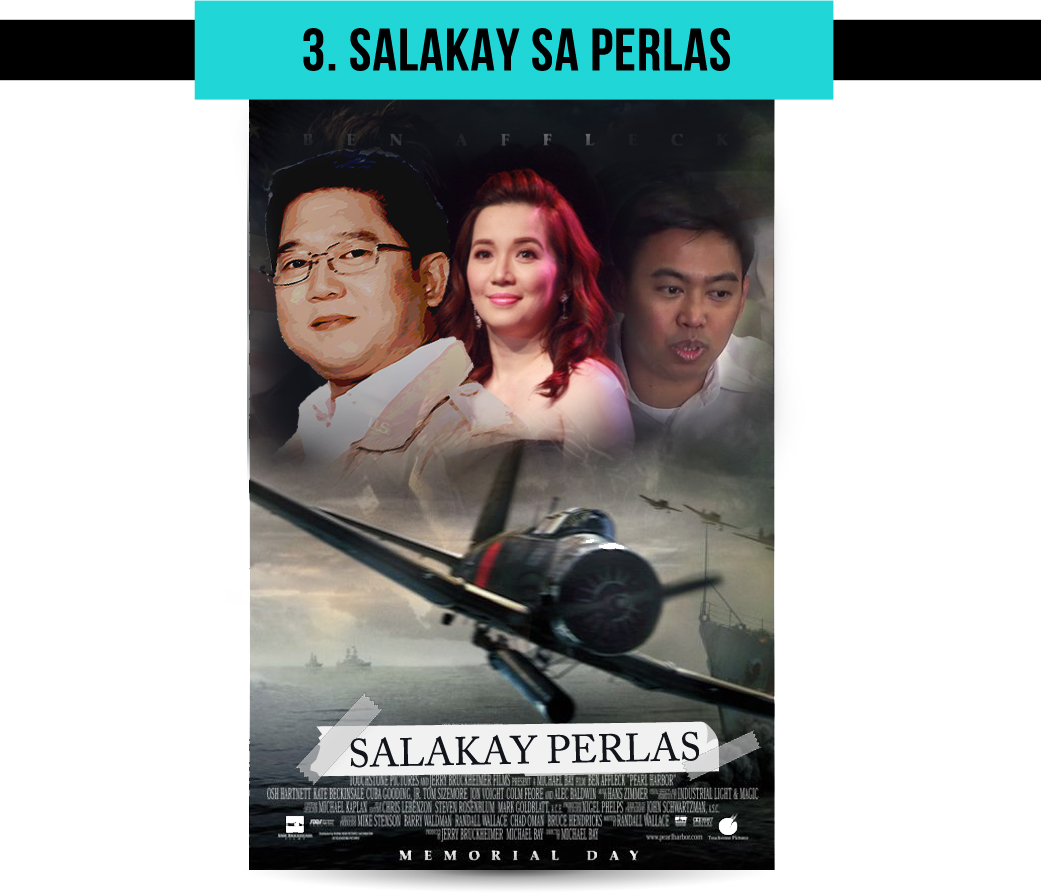 Synopsis: No, this isn't that kind of film. Get your mind out of the gutter. A period piece set in the 1940's follows the story of fellow Filipino boyhood friends Raffy Cruz (Jojo Binay) and intrepid soldier Danny De Guzman (Herbert) as they enter World War II as pilots. Raffy's sweet, innocent girlfriend, Evelyn (Kris), thought she lost the love of her life to the war, and finds comfort in the arms of Danny. Years later, after the war has ended, Raffy comes back, hoping to fall into Evelyn's loving embrace, only to find his best friend right where Raffy longed to be. They then proceed to debate who actually owns the 350-hectare hacienda in Batangas that Raffy's will bequeathed to Evelyn, now that it turns out that he is still alive.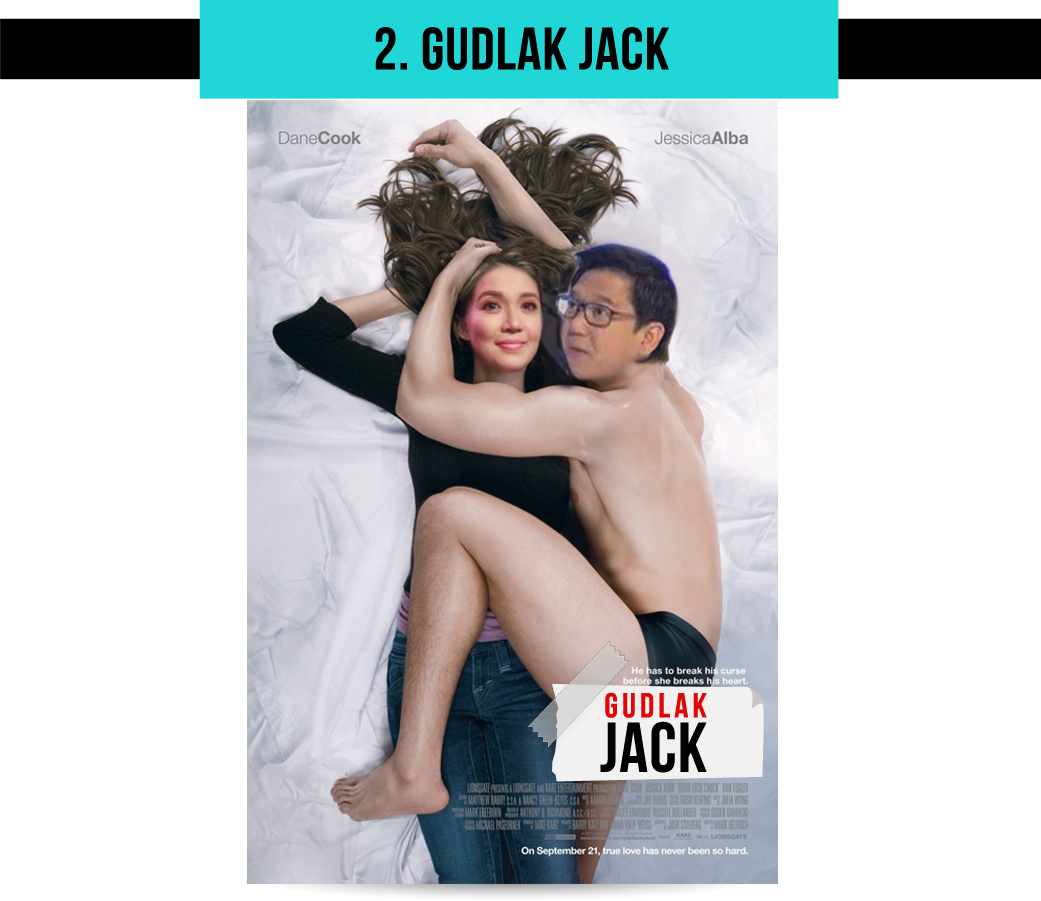 Synopsis: An intrepid but slightly self-involved dentist, Jack (Herbert) was cursed by his ex-wife (Harlene Bautista) to never find the woman of his dreams and have a fulfilling sex life at the same time because every woman involved with Jack from thereon would find luck and success in everything they do, so long as they don't have sex with Jack. Down-on-her-luck Samantha (Kris) walks unexpectedly into Jack's life, and now, he is torn whether or not he should reveal his curse to her – which could very well be a blessing to her.
Rejected Because: Herbert Bautista? Not having sex? Hahahahahaha. He's been f*cking over Quezon City for so long, I can't suspend my disbelief over this.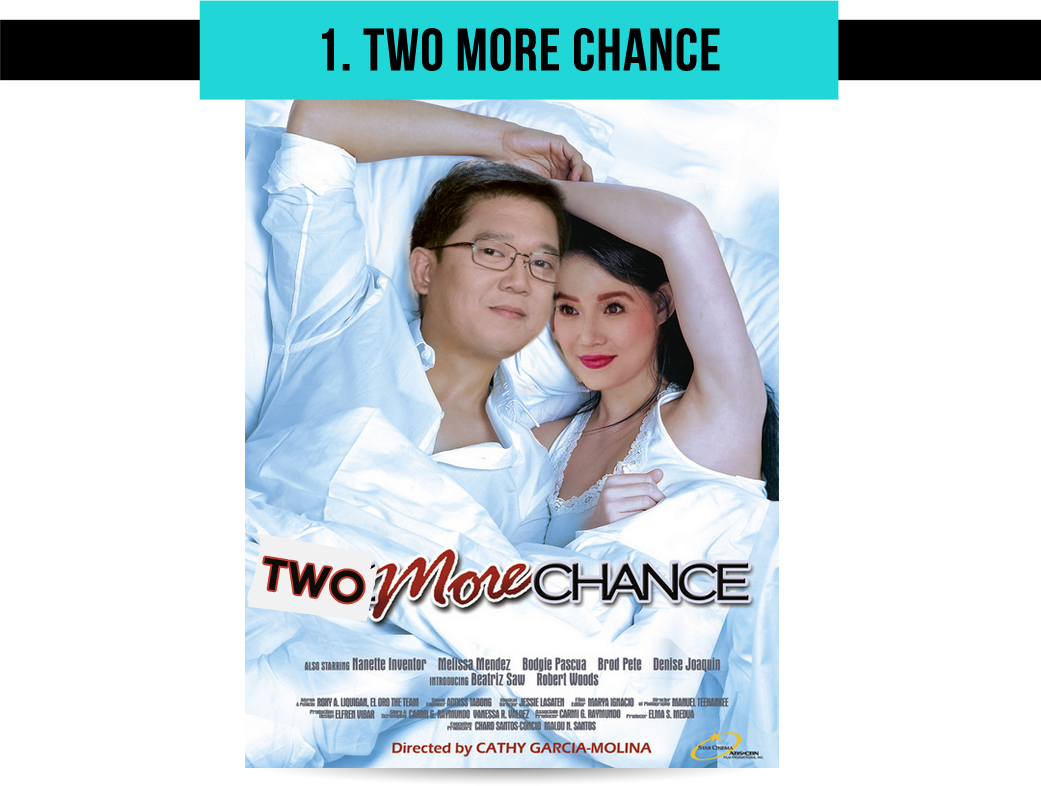 Synopsis: The spiritual sequel to the John Lloyd-Bea hit "One More Chance" follows the similar tale between intrepid mayor Bistek (Herbert Bautista) and his ill-fated relationship with the virtuous Tetay (Kris Aquino), who is known as the Princess of All Media. The two engage in a high-profile relationship from almost out of nowhere, and the entire country goes on a feeding frenzy. After so much media scrutiny and disapproval from all parties close to the two, their relationship fizzles out until they make a movie together that just might bring them back into each other's arms.
Rejected Because: Gee, I don't know, either. It sounded like a pretty good synopsis, really.