If you don't know who Kween Yasmin is, you're on the wrong side of the internet. Yasmin Asistido was just 19 years old when she rose to internet fame for, well, being herself. And for the past 2 years, she has managed to grow her following. She now has 111K subscribers on YouTube, 146.9K followers on Tiktok, and 325K followers on Facebook. She is also about to celebrate her 21st birthday with a bang and everyone is invited. This time, learning from her failed fan meet, Kween Yasmin promises that everyone can actually enter the meeting link. Read on for more details!
A themed photoshoot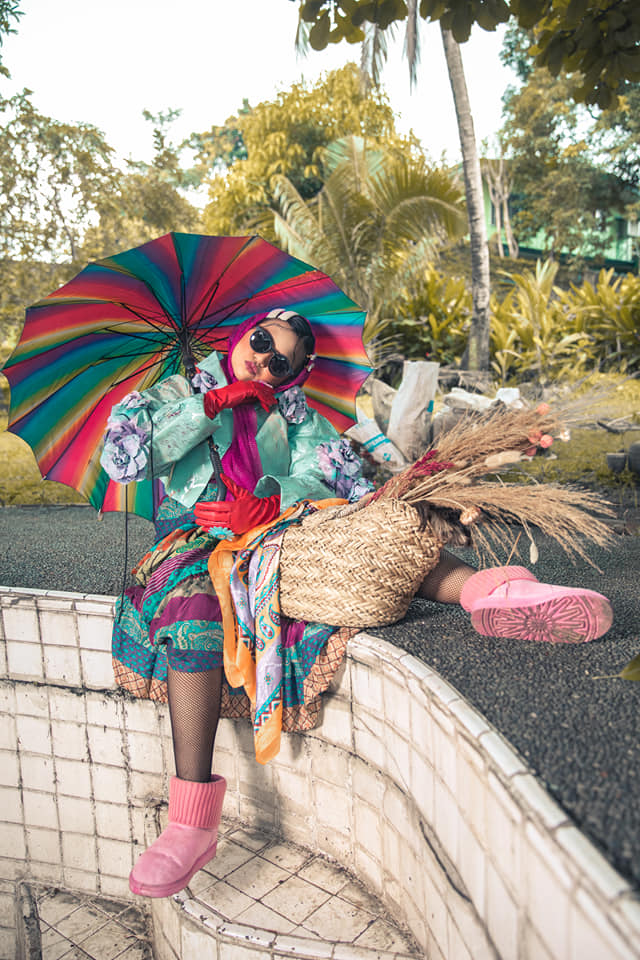 Sure, Kween Yasmin already looked great in her iconic pink shirt and pambahay shorts but she just proved to everyone she can take it a notch higher. For the past few days, she has been blessing our feed with the most jaw-dropping photoshoots that are the very definition of fashion. On Sept. 26, she unveiled her first one aptly titled "Kween Yasmin."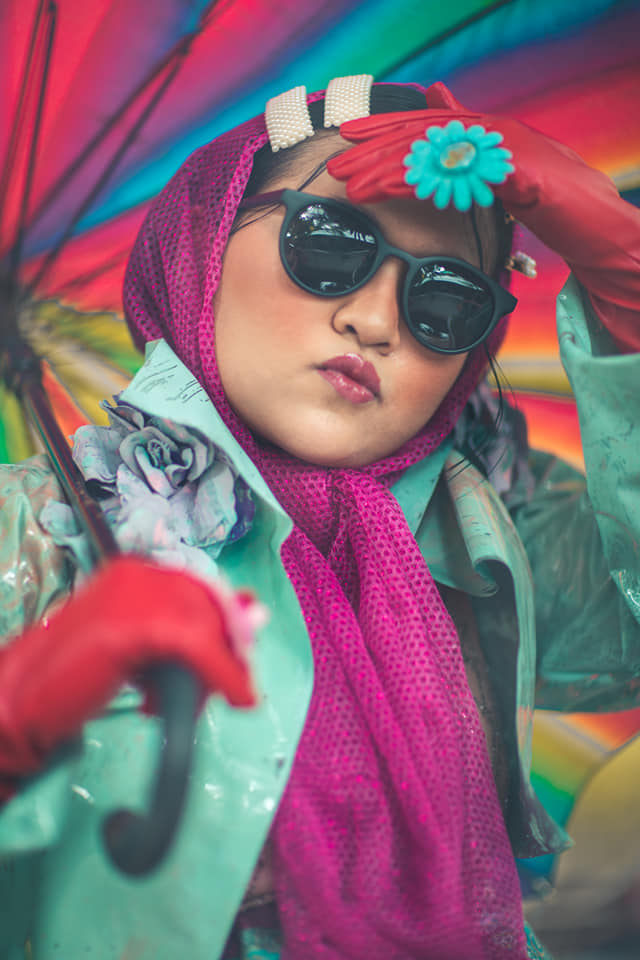 The whole thing was as colorful as the queen herself — clothes, umbrella, basket, boots, and hair accessories in shades of pink, green, blue, and whatever else you can pick out. She said she was aiming to show "campy fashion." Well, mission accomplished.
That's New York Fashion Week material right there.
She brings the spooks
And it wasn't just one photoshoot. Over the next few days, we were treated to a number of them. Here's one of her looking fierce in a Hela headpiece: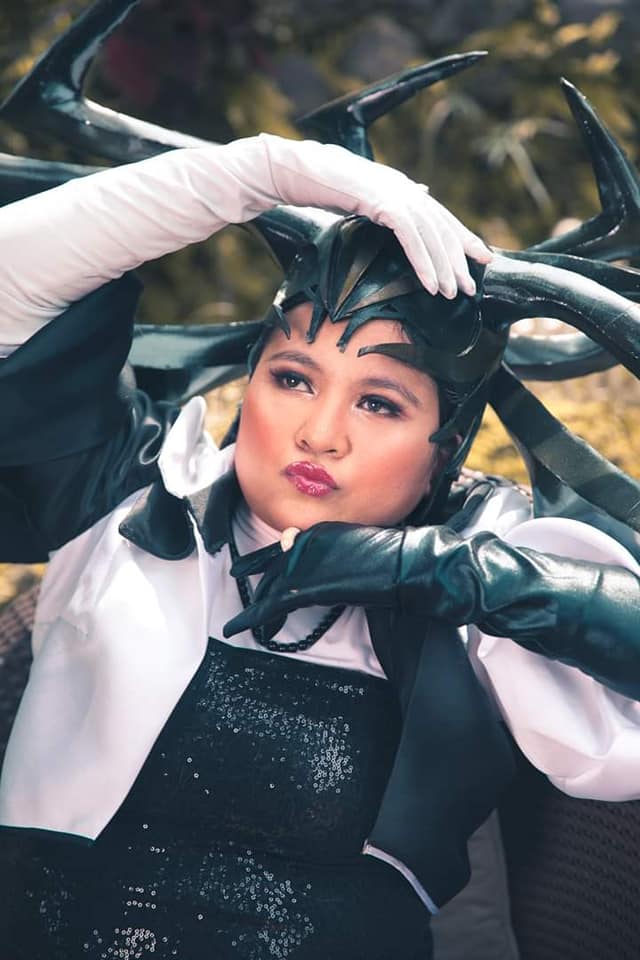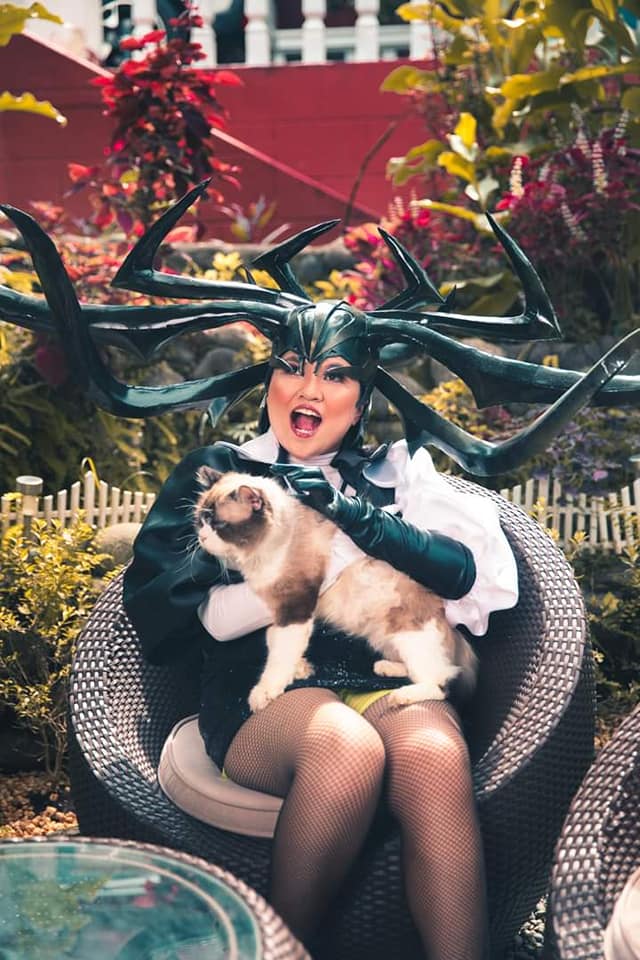 Sunshine and light
The third photoshoot strays away from the dark colors and plunges everyone into the sunshine world of Kween Yasmin. She's styled in a striking, oversized yellow blazer with a miniskirt, fishnet stockings, and boots. The look's then finished off with pearls dotted on her hair.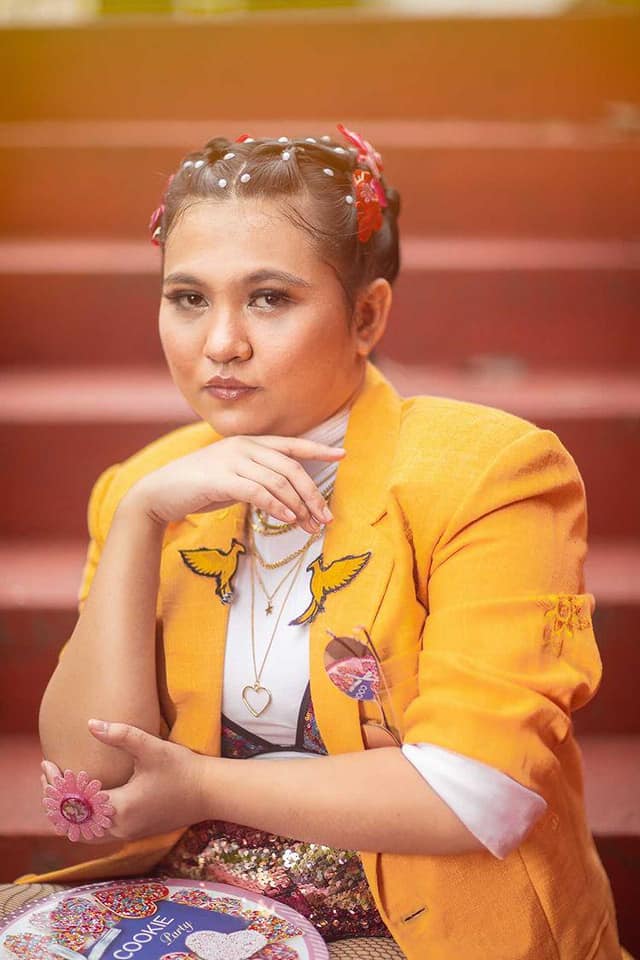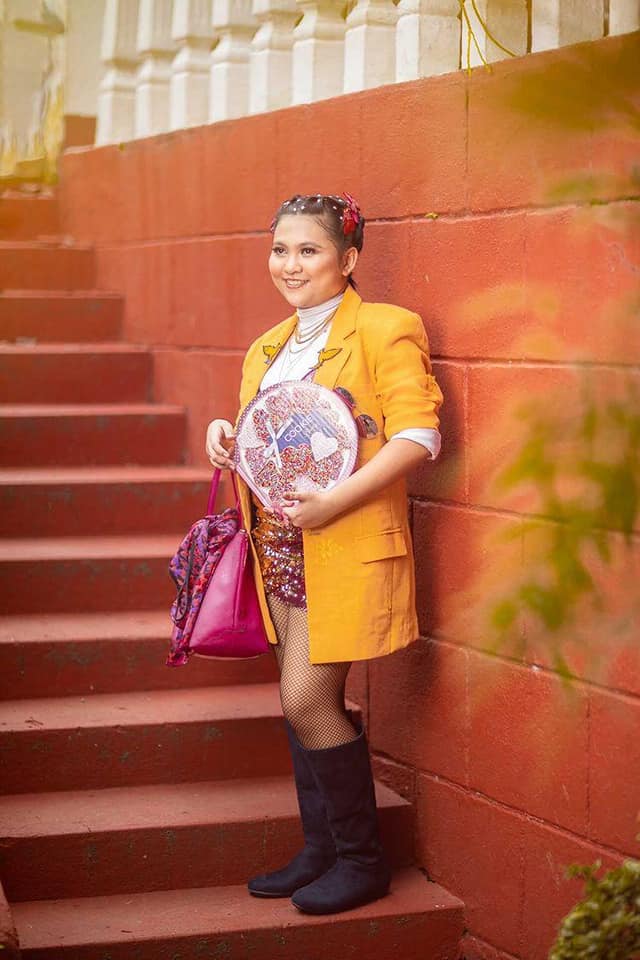 Kween Yasmin e-girl era
The photoshoot madness is not over. Kween Yasmin uploaded yet another set of images, this time channeling her inner e-girl. Neon lighting, hair highlights, a flower-decked ensemble, and oversized sunglasses. A masterpiece like this belongs in a museum!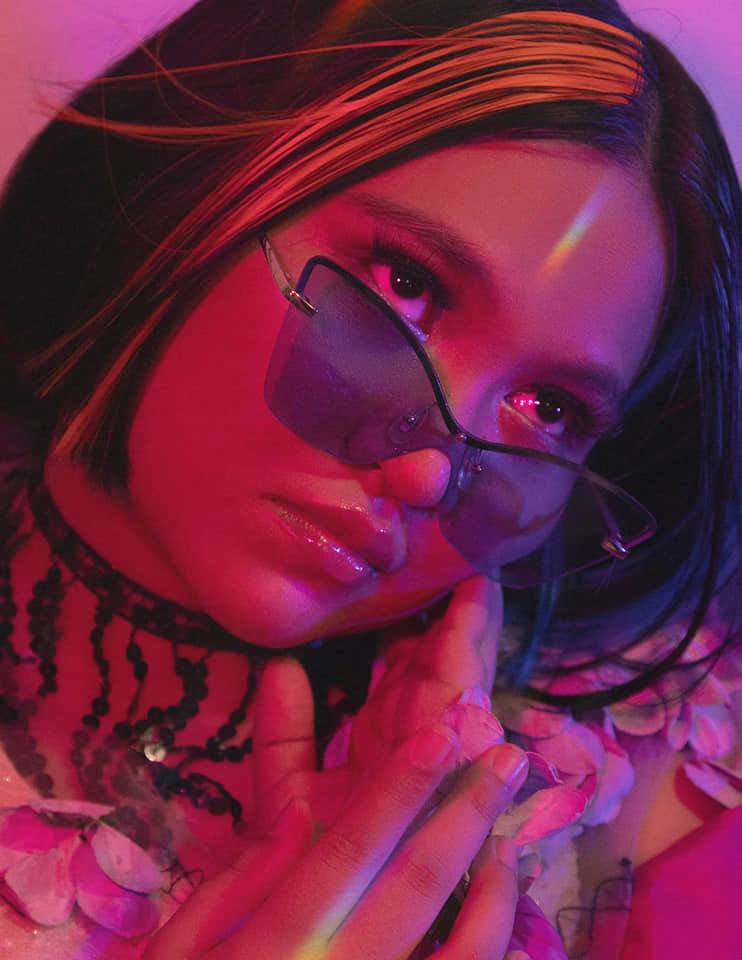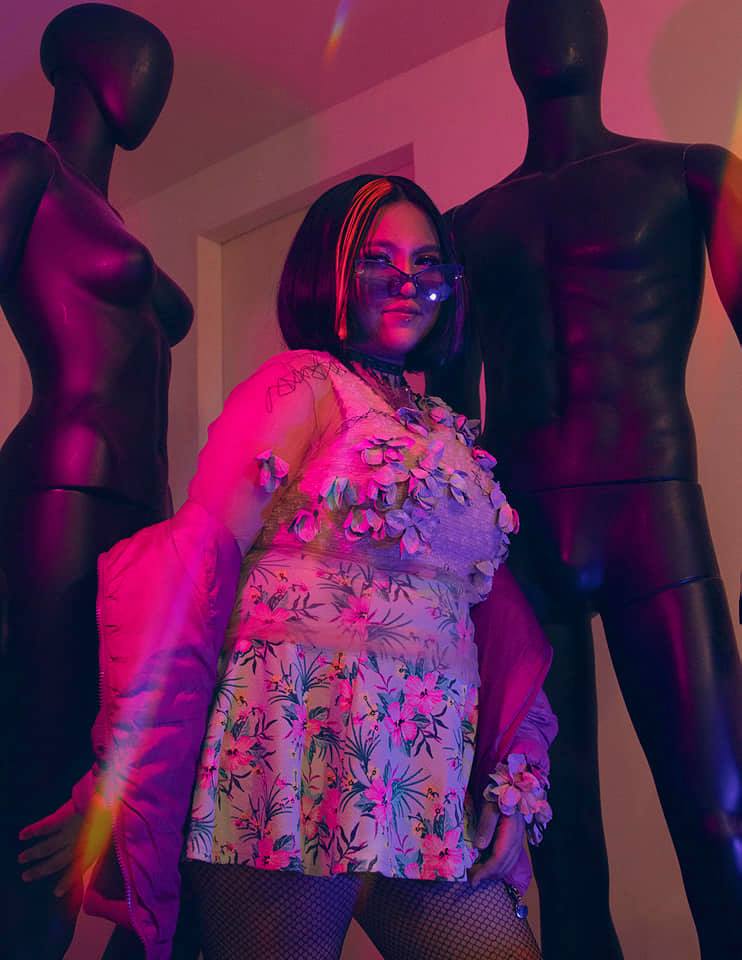 Yasmin revealed that the photoshoots were all done in one day. She thanked UnframedPixels for taking her stunning photos as well as the hair, makeup, and fashion team behind each one.
You're invited to her birthday (concert) party
What are all these photoshoots for? Turns out Kween Yasmin will be having her 21st birthday soon and she wants everyone to celebrate with her. Unfortunately for fans who want to meet their kween IRL, it's going to be virtual.
You can log in to her Zoom party on Oct 2, 9 PM for her Birthday Concert
. Kween Yasmin will be
dropping the Zoom link at exactly 8:55 PM
on her Facebook page so make sure you set your alarms. She also advised everyone to use the Zoom background she made from one of her professionally taken photos.
Previously: A failed fan meet
Certified Kween Yasmin fans know that this isn't the first time she attempted to host a virtual meet-and-greet. The
last one was on Aug. 23
. But then the whole thing turned into a hilarious story: Yasmin wasn't able to enter her own fan meet after the link reached the maximum of 100 participants, and she was forced to create a new meeting room. Her post garnered more than 60k likes and 4.5k comments.
Learning from her mistakes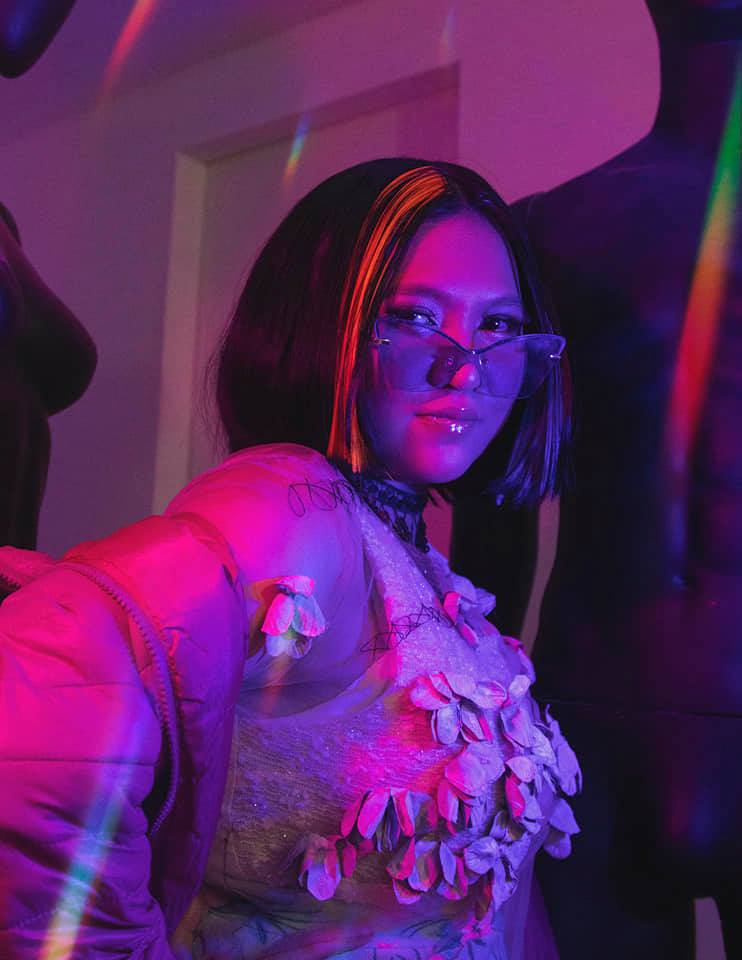 This time, for her 21st birthday bash, Yasmin assures everyone that mistake won't happen again. She's upgraded her Zoom membership and will be able to accommodate 1,000 participants — including her. A tech glow-up we never thought we needed!
Catch out Kween Yasmin on YouTube
Why exactly did Yasmin become an internet sensation? There's no one answer to that complex question. Her YouTube channel showcases her extensive talents: singing, acting, and dancing. There's one of her singing a cover of Idina Menzel's "Into the Unknown," and another of her dancing to Lil Nas X's "Old Town Road." And if you want to listen to her own song, here's "Bukas at Sarado" penned by the Kween herself:
See you at Kween Yasmin's birthday concert!
Check us out on Facebook, Instagram, Twitter, and YouTube, and be the first to know about the latest news and coolest trends!