Landscaping the NBA 2019 Draft and Free-Agency
Jun 28, 2019 &nbsp • &nbsp Joshua Daniel Bautista
The Finals are over. Canada just brought home its first ever NBA championship. The Warriors lost 2 of their best players. And Giannis was just crowned MVP. The previous season is done and has been tied neatly with a bow. What's next for the NBA? It's time for drafts and trades.
Putting pieces together for an upcoming NBA season is crucial for the future of a franchise. And with the continuing trend of teams locked in an All-Star arms race, the hunt for a super-powered lineup is underway. Players change teams, millions of dollars are shifted coast to coast, and legacies will be broken or made in the upcoming draft and trade deadlines.
We take a look at 8 possible scenarios that can affect the game this off-season:
1. The New Orleans Pelicans select Zion Williamson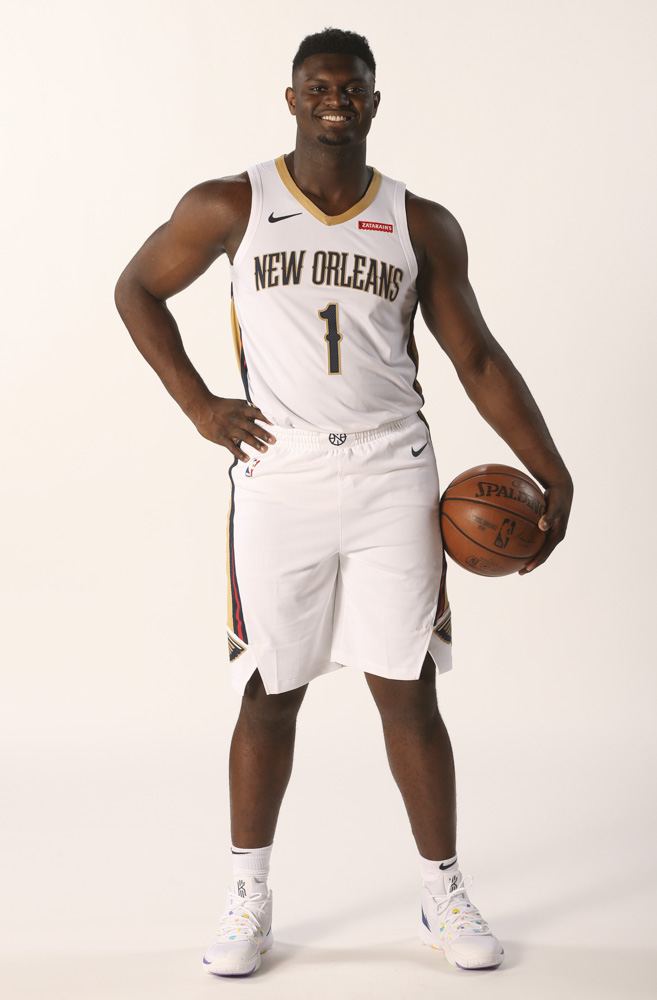 The latest in a long-line of genetic basketball gods is Zion Williamson. He is 6 foot 7, two hundred and eighty-five pounds, and runs and leaps like a point guard. He is an absolute beast dominating both ends of the court. Just watching his college basketball videos gave most NBA teams the chills. Everybody wants him. No one wants to play against him. And now he calls the New Orleans Pelicans home. Watch out NBA, Zion has come.
2. Anthony Davis FINALLY goes to the Los Angeles Lakers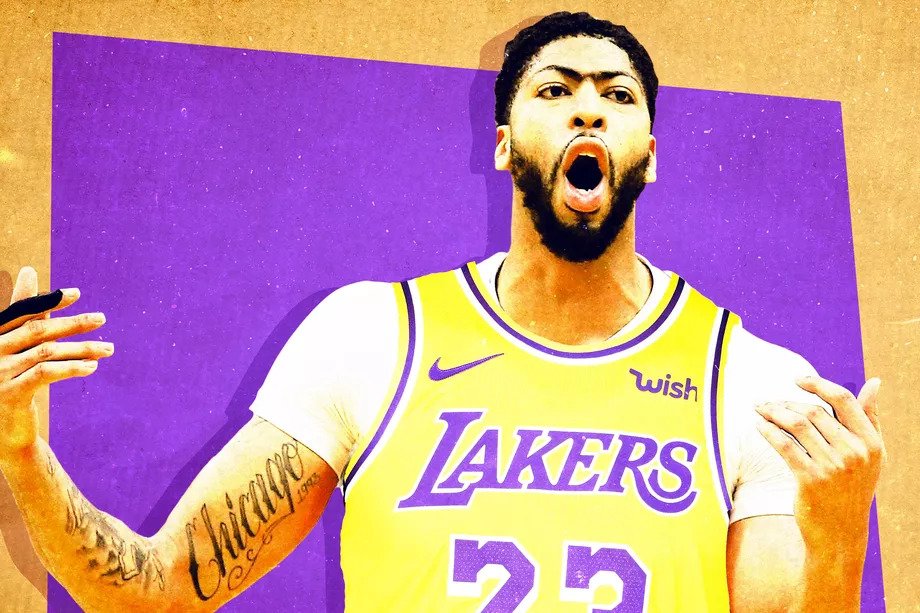 There, it's finally done. The trade that has been talked about all season long last year has finally happened. The Los Angeles Lakers has traded almost their ENTIRE LINEUP (and then some) to acquire the Pelicans' star player Anthony Davis. LeBron now has his second piece in his championship set, and they have the means to pick up some more.
3. Morant to Memphis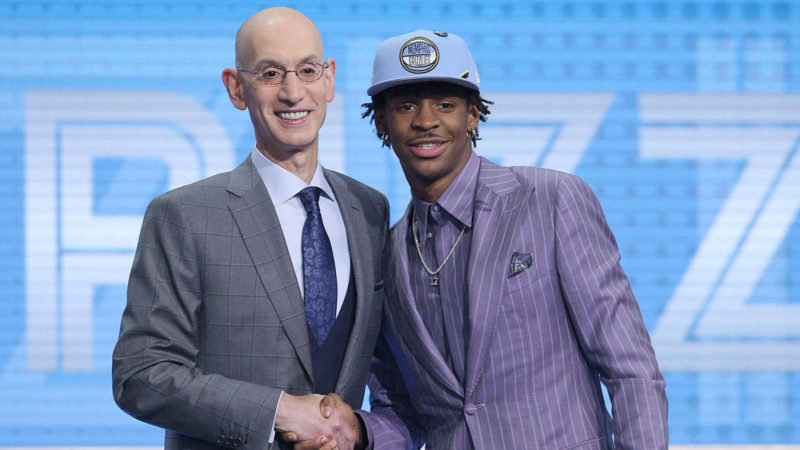 Ja Morant is an excellent prospect as a point guard. His last 2 season at Murray State put him on the map and made him the overall number 2 pick. And with the Grizzlies in rebuild mode this season, he could be a key piece beside Mike Conley if the latter chooses to stay in Memphis.
4. Durant and the Dubs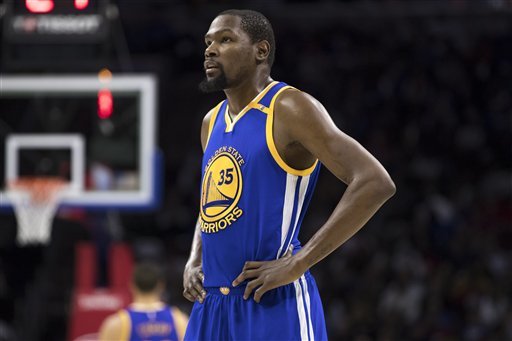 Kevin Durant suffered the same kind of injury that sidelined Kobe Bryant, DeMarcus Cousins, Dominique Wilkins, and Rudy Gay among others. Some recover, some do not. And their game is forever changed. But Kevin Durant is ideally still the best player in the league right now. The question is…will he stay in the Bay?
5. Knicks start rebuild with R.J. Barrett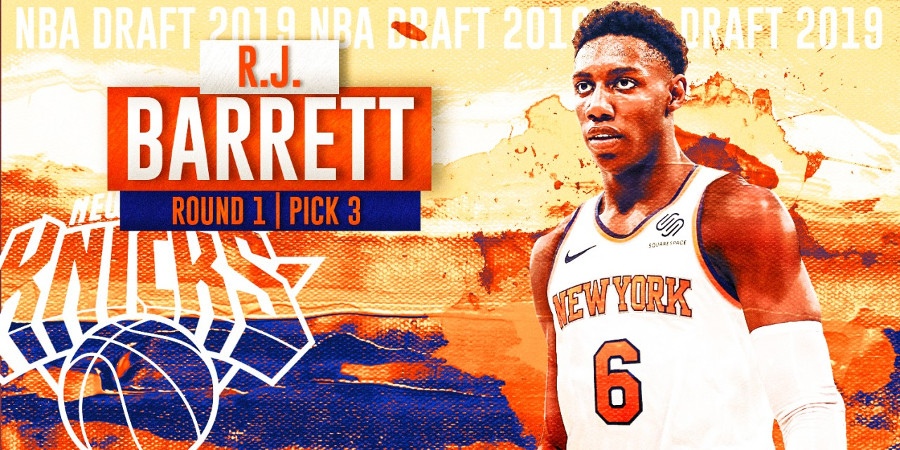 The NY Knicks will be shopping for an All-Star cast this offseason. Zion's teammate should make a great part of the supporting cast for the premier players the Knicks want to sign for the upcoming season. Will Kyrie join him for a deadly backcourt duo? The pieces are starting to move and New York has its eye on winning starting this summer.
6. Kyrie Irving to…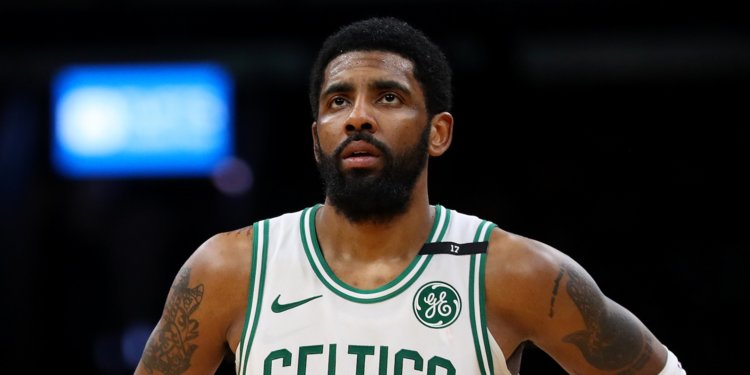 We do not know. At all. No idea. Kyrie Irving is an NBA superstar. He wins games. Last year's trip with the Celtics was an experiment in a 'win-now' scenario that did not pay dividends. Managing his chemistry will make any team with Kyrie in their roster a potential NBA Conference Finals candidate. But where will he go?
7. Kemba Walker & Jimmy Butler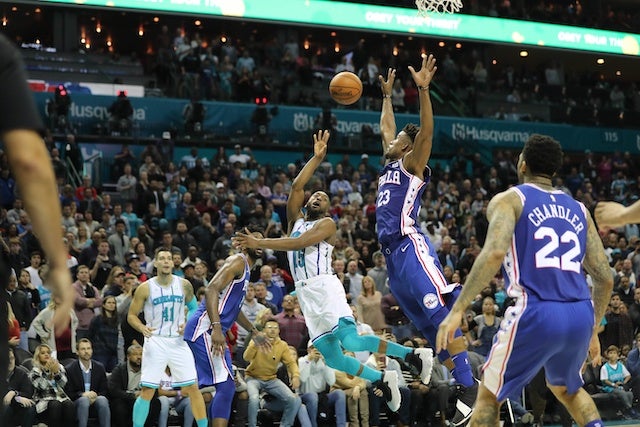 These two players fit any role and any team they are put into. Both have high basketball IQ and are playing at an All-Star level. Kemba can choose to stay to play for Michael Jordan and the Hornets while Butler can continue to call Philadelphia his home. But as the NBA landscape changes these next few weeks, so will the players' minds.
8. The Case of Kawhi Leonard
Two-time champion and two-time Finals MVP Kawhi Leonard's actions speak louder than his words. And that's why it is so hard to figure out what his next move is. He hardly speaks to the press and is very cryptic about his words. He gave the Raptors their first championship, but he calls LA home. Will a statue at Toronto be enough to make him stay up north? Or will the sunny South make him come back south?
The NBA is as exciting in the offseason as it is in the regular season. Players and teams jockey for position in the never ending arms race of putting together the best lineup. Only time will tell where the pieces will and in the end.
What do you think will happen in the next couple of weeks? Let us know!