People say one of the best ways to learn a language is through living with locals and using it in day-to-day conversations. While we can't travel yet, these podcasts will help you practice and learn a new language through recorded conversations and stories by native speakers. Made in bite-sized episodes, learning a new language as a new skill will be done a breeze with these podcasts you can subscribe to:
Coffee Break Spanish
Provided by Radio Lingua Network, Coffee Break Spanish lets you focus on learning the language you need to know to be able to converse and understood by Spanish native speakers. Don't get intimidated though, the first season of the podcast is perfect for beginners, and the difficulty level increases as the season progress.
Coffee Break German
Learning German isn't really as intimidating as many say once you learn that it has similarities with English vocabulary. Coffee Break German is another podcast by Radio Lingua Network that focuses on learning the important vocabularies you need to know to hold German conversations.
8 Uplifting Podcasts to Fill the Void of Quarantine
8 Uplifting Podcasts to Fill the Void of Quarantine
Julianne Marañon | Nov 20, 2020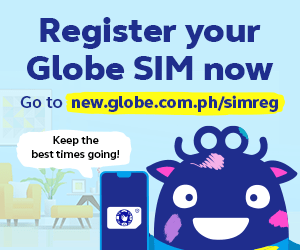 IYAGI – Natural Korean Conversations
Done with the basics of the Korean language? IYAGI – Natural Korean Conversations will help improve your Korean listening comprehension and vocabulary through normal conversations. Each podcast episode only runs between eight and 10 minutes, which wouldn't take much of your busy schedule! If K-drama convos aren't enough, this podcast is worth checking out. To make sure you can keep up with the conversations, transcripts of the 10-minute podcasts episodes are available on the Talk To Me in Korean website.
Learn French
Considered as one of the most romantic languages in the world, Learn French would help you say pain au chocolat better than Emily did in Emily in Paris. This podcast has a series of exciting lessons: from introducing yourself to telling someone you've got a hangover. You can also download PDF lesson guides containing transcripts of the podcast episodes, grammatical explanations, and more.
Learn in Your Car: Japanese – Level 1
Dreaming of watching your favorite Studio Ghibli films or anime series without the subtitles? Henry Raymond Jr.'s Japanese lessons are cut into bite-sized pieces that wouldn't make you feel overwhelmed. This 32-lesson series will help you learn basic Japanese phrases, important words, directions, nouns, prepositions, and more. It'll also come in handy for your future trip to Japan!
Loved 'Your Name'? Check Out These Other Films by Makoto Shinkai
Loved 'Your Name'? Check Out These Other Films by Makoto Shinkai
Ina Louise Manto | Aug 04, 2020
Korean Grammar
Learning proper grammar is crucial to be able to write, speak, and understand a new language. Take your Korean lessons to the next level by learning its proper grammar with this podcast. It has 10 difficulty levels that start with learning how to properly say "hello" and "thank you" to lessons where your dialogue is tested. Who knows, you might meet your favorite oppa on your next trip to Seoul and you'll be able to talk to them using proper honorifics!
Learn English Through Listening
We may have had years of learning English from elementary to college as our second language, but it's still important to sharpen your skills especially when you use them at work. With over 400 episodes, this podcast covers various topics: from grammar to phrases and conversations. They also release transcripts of the episodes weekly.
ChinesePod
ChinesePod has a fun take on learning Mandarin easily. Categorized in different difficulty levels per episode, this podcast will help you learn the language whether you need it for survival (like work) or when you want to learn it completely. They cover different topics that range from words of comfort and declining an invitation to mild swearing.
For Your Sanity: Here are Interesting Hobbies You Can Start This 2021
For Your Sanity: Here are Interesting Hobbies You Can Start This 2021
Kyzia Maramara | Jan 18, 2021
Which language are you learning this year?