Who would pass up a Netflix show featuring Lily Collins in the City of Love? Darren Star's (Sex and the City) latest work is the 10-episode Emily in Paris which is all about a clueless American girl working in (surprise) Paris.

Emily Cooper arrives at her Parisian office and promptly meets her snobbish boss, suddenly it's The Devil Wears Prada. What follows next are episodes of how she navigates her new life and meets interesting characters along the way. While I did love bingeing this, there are a few things that come to mind once the credits rolled on that 10th episode. What's great and what's to hate about Emily in Paris?

[Some mild spoilers ahead.]
Gr8: A lighthearted series you can binge in one day
View this post on Instagram
For those looking to escape the suffocating quarantine life, feel free to live vicariously through Emily's escapades. Collins' character is an (unrealistically) upbeat American from Chicago sent to Paris to work for a French marketing firm. Emily is more than ready to give those uptight French people her "American perspective" on all things social media. It's definitely binge-worthy. You get to see the charming streets of Paris, charming cafes, and a glimpse of what it's like to work in the City of Light.
H8: It's full of stereotypes, clichés, and a bit disrespectful to French culture
View this post on Instagram
The first time a baguette makes its appearance on screen, you'd be prompted to murmur "Whoops, there it is." It's safe to say that plenty of French people were not impressed with the portrayal of their city. The characters' lifestyle in Emily in Paris would be halfway accurate if you were part of the rich populace. For the majority of normal people who want to move to Paris for work, you might find things a little less shiny.
What critics mainly complain about is the show being full of stereotypes. The French "lazy" work culture, how French people are rude and arrogant, berets, croissants, champagne, and to top it all off, the inevitable Paris Fashion Week. It also subtly paints a picture of American superiority with the way Emily barged into her new office without bothering to learn the language and promptly forcing her new officemates to submit to her American company's "corporate commandments." Not to mention the way she always wins in the end and proves her colleagues wrong.
Netflix Hacks, Tips, and Tricks You Deserve to Know
Netflix Hacks, Tips, and Tricks You Deserve to Know
Kyzia Maramara | Aug 27, 2020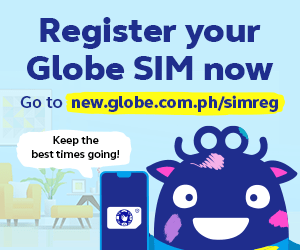 Gr8: It's set in the City of Love
View this post on Instagram
What happens when you are living in the most romantic city in the world and you're single? For normal humans like you and me, it's probably crushing on a co-worker who will never know you exist. But for the bright and bubbly Emily, it's having every Frenchman she comes across with falling at her feet, including the hot downstairs neighbor, Gabriel (Lucas Bravo). This guy (who also happens to be a fantastic chef) is the stuff of dreams alright but tall, blonde, charming guys like him always have a catch. Gabriel apparently already has a girlfriend – the elegant and friendly Camille (Camille Razat). Did any of us expect handsome guys like him to be single anyway?
H8: Unfortunately, there's cheating involved
View this post on Instagram
What happens next if the protagonist finds herself fancying Hot Neighbor with a Girlfriend in all of the 10 episodes? Frankly, Emily is a horrible friend and the show has done an equally horrifying job of glossing over the fact that Gabriel is a cheater. Their "forbidden love" did not deserve to be romanticized as much as it was. Sure, we want them to be together (that's the point of the rom in a romcom, right?) and we want to hate Camille for getting in the way but she's pretty likable. Camille helped her navigate the city, trusted Emily with her boyfriend, and even introduced her to her family. Emily clearly needs to go through the Girl Code again.
New on Netflix: Get Your Hearts Ready for the Spooky Season with These New Shows and Films
New on Netflix: Get Your Hearts Ready for the Spooky Season with These New Shows and Films
Ina Louise Manto | Oct 01, 2020
Gr8: Emily's fab outfits
View this post on Instagram
Paris is known for more than just being the City of Love, it's also a global center for art, fashion, and gastronomic delights. Of course, Emily bought her outfit A-game to Paris, quickly making her climb our list of fashion icons. But it remains a mystery where she gets the money to buy all her expensive-looking couture.
Emily's wardrobe was styled and designed by Patricia Field who also did the costume design for The Devil Wears Prada. She switches from stylish bucket hats, berets, beautiful purses and bags, and at one point dons an Audrey Hepburn-inspired look with a classic black dress.
H8: But she's kinda basic and tacky too
View this post on Instagram
While Collins looks amazing wearing anything, Field's wardrobe style is more often a miss than a hit. Some of her outfits were quite bizarre for a show that centered on fashion. Blair Waldorf pulled that same colorful wardrobe on us and we didn't bat an eyelash but somehow it doesn't fit for Emily. At one point in the series, fashion designer Pierre Caudault branded Emily as "ringarde" which basically means basic bitch in French. I mean, I admire a monochrome outfit as much as the next girl does but Emily's pink ensemble with a black-and-pink checkered fuzzy sweater is a bit too much. Where does she even get the money to buy those expensive-looking pieces?
Me after #EmilyInParis pic.twitter.com/oMATuriLgQ

— G A M A (@fannitogama) October 7, 2020
Gr8: Emily makes you want to pursue your dreams
View this post on Instagram
We've got to give the girl credit. Flying all the way to a new country with a foreign language you don't know takes guts. She stood her ground when her new boss Sylvie (Philippine Leroy-Beaulieu), basically a character modeled after the Miranda Priestly, gave her a hard time. She strove to be a great employee and got all those brands to be Savoir's clients, and she manages to befriend the nicest people in the city. Everything is rosy for Emily and don't we want that outlook in life?
H8: But then most of what happens to her would never work in real life
View this post on Instagram
Oh to be Emily and have everything falling on your lap just when you need it. She immediately finds solutions to her problems. Lose a celebrity with a two million dollar watch? Your boss will solve it for you. You almost cost a fashion designer his career? It's not too late to fix it! She relies more on sheer luck than anything. Guess what? That doesn't always happen in real life.
In conclusion, go ahead and watch Emily in Paris if you've got time to spare. A story about a clueless woman making her way around the City of Love might kickstart your inspirations or something. The storyline is shallow and the characters are forgettable if not annoying but you might find it a good respite from this crazy reality.
Haven't watched Emily in Paris yet? You can stream it now on Netflix.