Recently, the Commission on Audit (COA) flagged the Department of Education (DepEd) for allegedly purchasing laptops worth PHP 58,300. While that price isn't anything new when purchasing a new laptop, COA took particular notice of this price because the laptops that were purchased had an Intel Celeron, which is a processor considered outdated. So instead of the original 68,500 units, only 39,583 laptop units were purchased and distributed.
COA: The supposed number of laptops to be procured [for teachers] of 68,500 units was significantly reduced to 39,583 mainly due to the huge increase of [initial] estimated cost [by DepEd at] P35,046 [per unit] to P58,300 anchored on the DBM-PS' recommendation @gmanews

— Llanesca T. Panti (@llanescajourno) August 3, 2022

In response, DepEd said they are "taking steps to address the recommendations" of COA and referred to the Procurement Service of the Department of Budget and Management about the laptop's price.
Regardless of what happened, we already have thousands of teachers struggling to conduct virtual classes using only an outdated laptop. Maybe the procurement officer only needed recommendations? So here's a list of laptops within their budget (or less!) that would run much better than a unit with Intel Celeron.
Apple MacBook Air

First on our list is an Apple product, and despite its hefty price tag, we all can't deny how well a MacBook works. With PHP 57,990, you can get a device that comes with 8GB RAM and 256GB SSD storage and the trusty M1 chip, Apple's very own processor, which is tried and tested and trusted compared to the outdated Celeron. Get it here.
ASUS VivoBook 15
This ASUS unit boasts a vibrant screen with its OLED and an affordable price tag of only PHP 49,995. It also comes with a Ryzen 7-5700U processor, 8GB RAM, and 512GB internal storage, all of which when combined gives you a powerful processing capability. Get it here.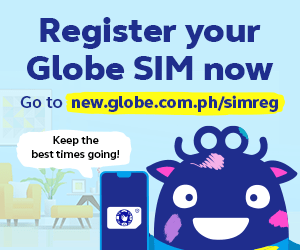 Lenovo IdeaPad Slim 3
For PHP 38,990, the Lenovo IdeaPad Slim 3 can provide you with a smooth work and gaming experience with its Ryzen 5 processor, 8GB RAM, and 512GB storage. It also includes a built-in card reader for those who frequently transfer files from cameras or smartphones. Get it here.
Dell Inspiron 14




PHP 55,990. Get it here.
Acer Swift 3




PHP 42,999. Reviewers do say that it doesn't have the most precise color display, but if you're only using it for basic school and work tasks, then this laptop would work perfectly. Get it here.
Huawei Matebook D14




PHP 43,999, the Huawei Matebook D14 provides you with an Intel i5 processor (so much better than the outdated Celeron!), 8GB RAM, and a 512GB SSD. If you're extra paranoid, it comes with a fingerprint power button that will only open up with your credentials. The device also allows you to easily sync and share across your Huawei devices through its Huawei Share feature. Get it here.
Infinix Inbook X1 Pro



PHP 37,990! You can even choose among vibrant colors: Elven Green, Noble Red, and Starfall Gray. Get it here.
MSI Modern 15



PHP 39,999, you can enjoy Ryzen 5 processors, 8GB to 32 GB RAM, and 512GB storage in this MSI Modern 15. Despite its large size at 15.6-inch screen, this one's rather light at only 1.6 kg and 18.9 mm thickness. Get it here.

Follow us on Facebook, Twitter, Instagram, Tiktok, and Youtube for the l8est entertaining, useful, and informative lists!