They say that in videogames, the more things change the more they stay the same and that time is a flat circle. Well okay, that's not true. Nobody says that.
But what is true is that videogames are like an ouroboros: sequels beget remasters, ambition desires money which in turn breeds ambition and all brands eventually return to their owners. In the end, it doesn't really matter, said some nu metal poet once.
An NBA match was host to exclusive God of War footage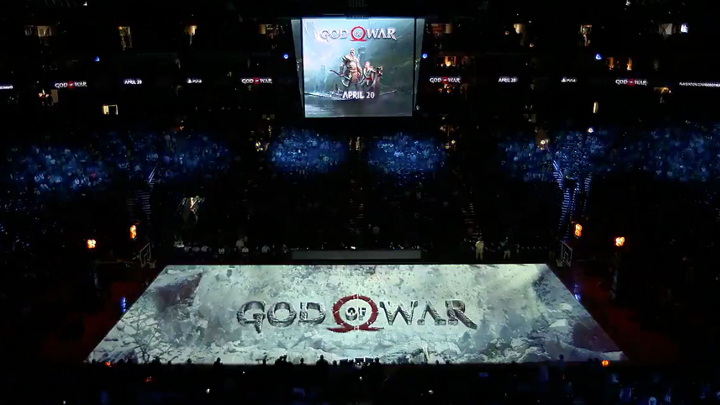 Story link: http://www.toomuchgaming.net/blog-news/2018/2/god-of-war-exclusive-footage-was-projected-at-nba-court
It was kind of assumed that God of War's marketing was going to ramp up in the months leading up to its release, but who expected they'd turn to an NBA ball game for a promo spot? During the halftime of a match between the San Antonio Spurs and the Golden State Warriors, exclusive footage of the upcoming game was projected directly onto the court.
PlayerUnknown's Battlegrounds sales up, active players down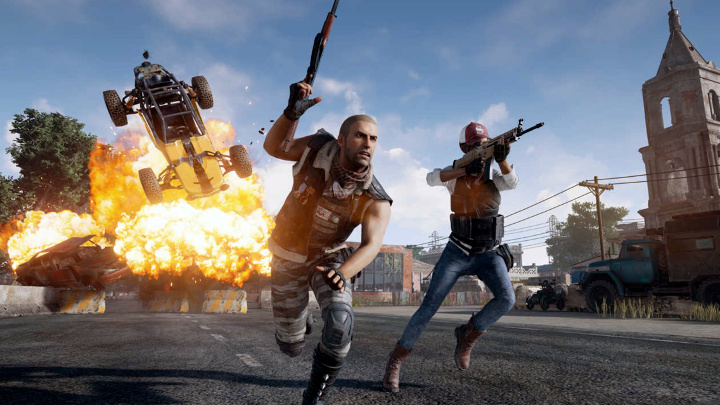 Story link: https://www.vg247.com/2018/02/16/pubg-sales-reach-30-million-player-numbers-continue-decline/
This online multiplayer battle royale game was the surprise sensation of 2017, selling millions of copies back when it was in early access and selling more after release. Unfortunately, player interest is going down, falling from 3 million active players in January to 2.5 million in February. Let's hope the dip is short-lived.
System Shock remaster was the safest bet in Kickstarter until it wasn't
Story link: https://mashable.com/2018/02/16/system-shock-kickstarter-hiatus/
A remake of a game with a proven formula and design philosophy seemed like a surefire bet in crowdfunding when it comes to getting your money's worth. In the case of System Shock, there was even a sweet tech demo serving as proof of concept. Unfortunately, a contrite Nightdive Studios admitted they strayed from the path and spent more than they should have.
Legendary action game Bayonetta and its sequel now on the Nintendo Switch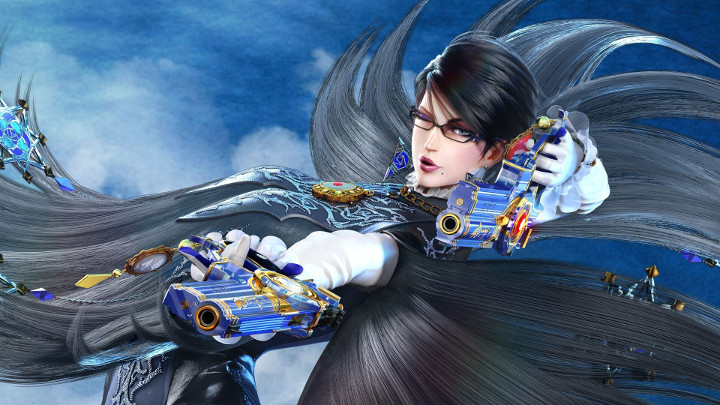 When Bayonetta 3 was announced as a Nintendo Switch exclusive at E3 last year, it made sense to expect the rest of the games to be remastered or re-released not long before. Well, everything comes full circle, and Bayonetta 1 and Bayonetta 2 are now on the Nintendo Switch, and despite the hybrid console's conservative horsepower, they play just as great as they did on the PS3 and Xbox 360.
Someone made a Monster Hunter World documentary series in the style of BBC's Planet Earth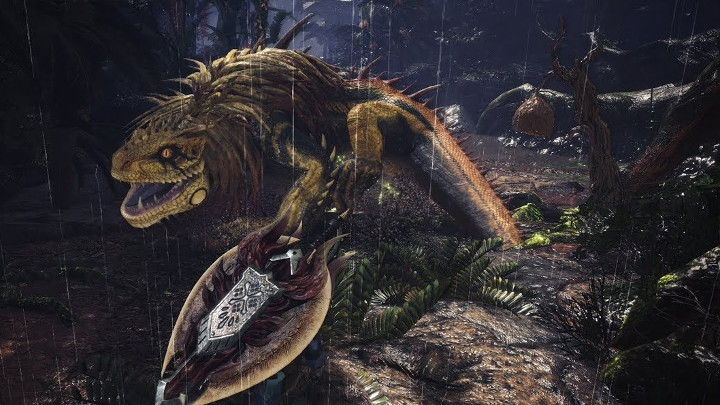 Story link: http://www.toomuchgaming.net/blog-news/2018/2/monster-hunter-world-player-started-a-nature-documentary-series-set-in-monster-hunter-world
Between the lush wilderness and majestic megafauna, the world of Monster Hunter: World is the stuff National Geographic dreams are made of. That's what one creative YouTuber thought as well, as he drew inspiration from BBC Planet Earth to create a faux Attenborough narrated look at the world of the Ancient Forest and the Wildspire Wastes.
THQ Nordic buys publisher Deep Silver, forcing prodigal brands to return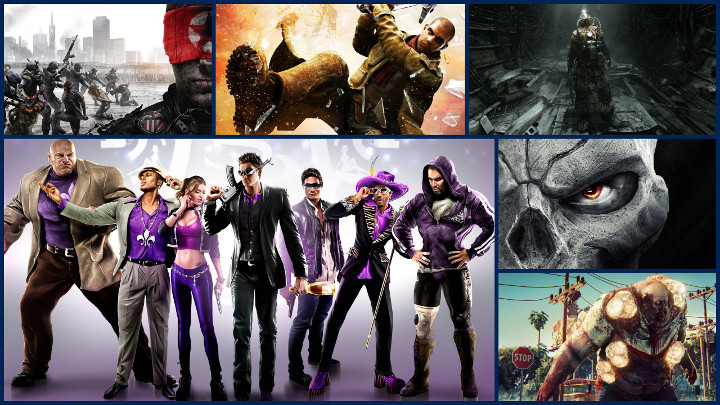 Story link: https://www.polygon.com/2018/2/14/17011564/thq-nordic-koch-media-deep-silver-saints-row-homefront-dead-island/
First Nordic Games bought a bunch of intellectual properties like Red Faction and Darksiders from a bankrupt publisher called THQ. Then it bought the THQ trademark and renamed itself THQ Nordic. Then THQ Nordic buys Deep Silver, a company that owns old THQ properties like Saint's Row, Homefront, and Metro. The original THQ is dead, but all the old THQ games are together again.
Twitch viewership numbers are now higher than CNN's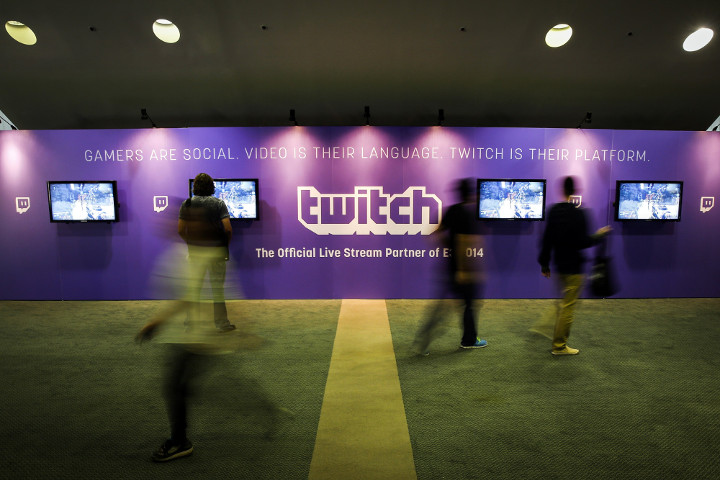 Story link: https://dotesports.com/business/news/twitch-msnbc-cnn-viewers-21102
You can hear the editors at Fortune Magazine, who have written derisively of each purchase Amazon has made of gaming companies like Twitch, grinding their teeth now. Viewership figures for Twitch in January last month were higher than CNN. The cable news giant recorded an average of 783,000 daily viewers while the streaming service logged an average of 962,000.
Hawaii lawmakers draft legislation to regulate loot boxes and loot crates.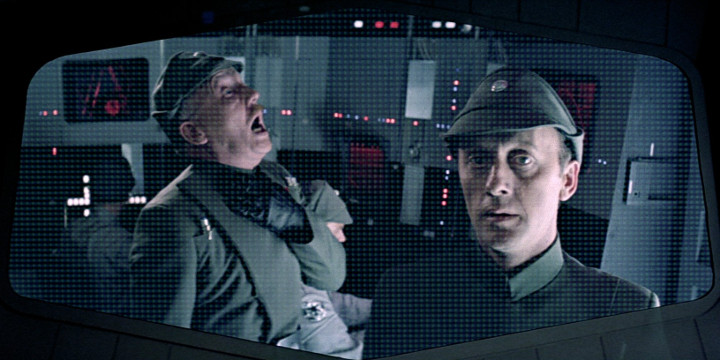 Story link: https://www.gamesindustry.biz/articles/2018-02-13-hawaii-introduces-landmark-legislation-against-loot-boxes
Hawaii has gone further than any other state in proposing four bills targeting loot boxes. The bills aim to prohibit video games with random rewards from being sold to those the age of 21 and will require full disclosure of reward rates. These bills were spearheaded by Democratic state rep Chris Lee, who called the controversial Star Wars Battlefront II a "Star Wars-themed online casino."
What was the biggest news you've read? Share them with us below!