Having trouble looking for gifts? You're not alone! Gift shopping could be stressful, especially when you've got a loved one who seems like they have everything they need. But don't sweat it. We've got a few ideas for you that you can get online. That's not even the best part. Since Lazada's 12.12 Grand Christmas Sale is just around the corner, you can get these items at a discount. You can also use Lazada Bonus vouchers offering P60 off for every P600 spend and get cashback up to 10% on selected purchases. What are you waiting for? Add these items to your cart and check out from December 12 to 14.
Mandaue Foam Bed Rest and Reading Pillow – P927 (from P1,545.00)
Give your back a rest from sitting on monobloc chairs and stiff couches all day. Sitting on this cool Mandaue Foam Bed Rest and Reading Pillow is like getting a back hug from Big Hero 6′s Baymax. It's soft and comfy — the perfect way to relax while reading a book or watching a favorite series either on the floor or on the bed. In other words, a stressed loved one would appreciate a gift like this. Shop for it here.
Baseus Rechargeable Desk Lamp – P1,489 (from P1,599)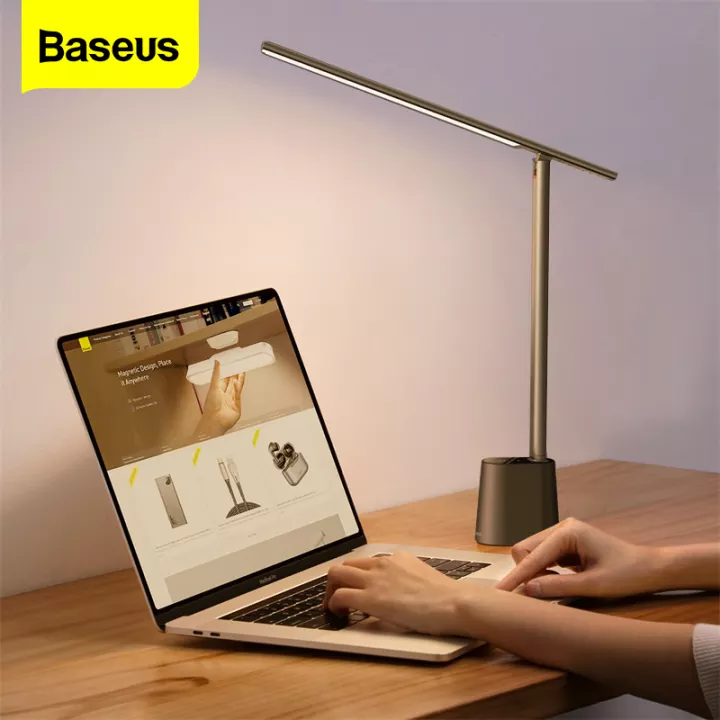 Help a friend's desk transform into an aesthetic, Instagrammable beauty with this Baseus Rechargable Desk Lamp. It has a slim, minimalist design sans the cords that look so messy. It's also foldable and easily portable. Plus, not only is the light manually dimmable, but it comes with an auto increase and decrease brightness function so your space is always properly lit. The lamp can go on with 13 hours of battery life. It's available in white and dark gray. Shop for it here.
Stop Straining Your Eyes — Protect Them with These Cute Table Lamps Under ₱1,000
Stop Straining Your Eyes — Protect Them with These Cute Table Lamps Under ₱1,000
Bianca Katipunan | Sep 30, 2021
TYLEX XE10 10x Universal Power Strip Socket – P869 (from P899)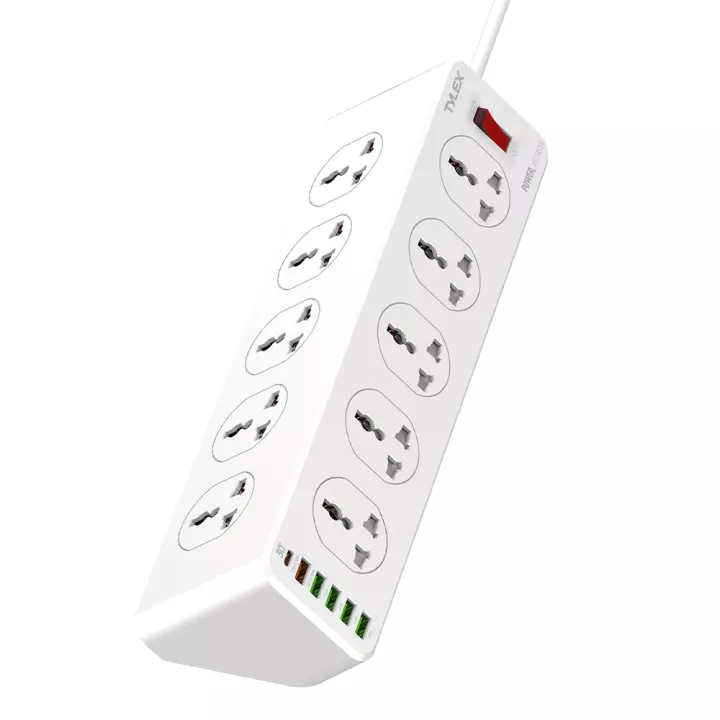 Give your friends the power of *safe* electricity by gifting them the Tylex XE10 10x Universal Power Strip Socket. It has a whopping 10 sockets combo with 5 USB-A ports and one USB-C port. Say goodbye to your adaptors since each socket is universal and has a child safety door. The slope design also helps you save more space. If you're worried about overusing it, the power strip is made with fireproof PC material and can withstand temperatures of up to 850-degrees Celsius. Inside, it's protected with high-quality copper and mesh technology so 16 devices can be plugged in at the same time. Shop for it here.
TYLEX XM27 Portable Neck Fan – P769 (from P799)
We might be experiencing cooler temperatures now but pretty soon summer will be just around the corner. And with face masks here to stay and make us feel stuffy, a hands-free Portable Neck Fan is going to be useful. This one from Tylex is lightweight on the neck and comes with compact turbines that release cool air. And with 2400 mAh of battery, it's enough to last you a few hours outside. This portable neck fan is available in green, white, and pink. Shop for it here.
Protect Yourselves With These Cute Personal Air Purifiers
Protect Yourselves With These Cute Personal Air Purifiers
Bianca Katipunan | Oct 07, 2020
Smart Trash Can 16L – P768 (from P799)
Automatic trash cans are not only cool, but they're cleaner too. Not to mention they give the kitchen, bedroom, or bathroom a sophisticated aesthetic look. This Smart Trash Can has built-in infrared motion sensors that automatically opens and closes the lid quietly. It also has a removable lining ring so the garbage bag is fixed tidy. And to top it all off, it has a built-in trash bag storage at the bottom so everything is in one place. Shop for it here.
MageGee MK-storm Mechanical Gaming Keyboard – P1,290 (from P1,490)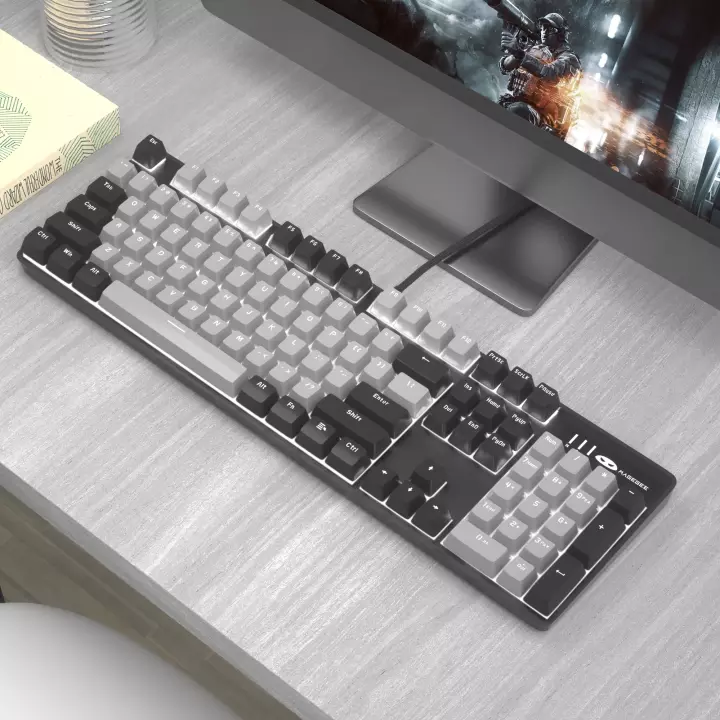 Got a loved one who's into tech? Gift them their first mechanical keyboard. This one from MageGee is perfect for beginner mechanical keyboard enthusiasts. It comes with 20 different backlit modes with 104 blue switches that make that addicting sound when typing. MageGee includes a free set of keycaps so they can customize the black and gray colors. Shop for it here.
These ~Budget Friendly~ Mechanical Keyboards Complete Your Dream Work From Home Set-Up
These ~Budget Friendly~ Mechanical Keyboards Complete Your Dream Work From Home Set-Up
Bianca Katipunan | Jul 05, 2021
Universal Aluminum Desktop Monitor Stand – P1,199 (from P1,299)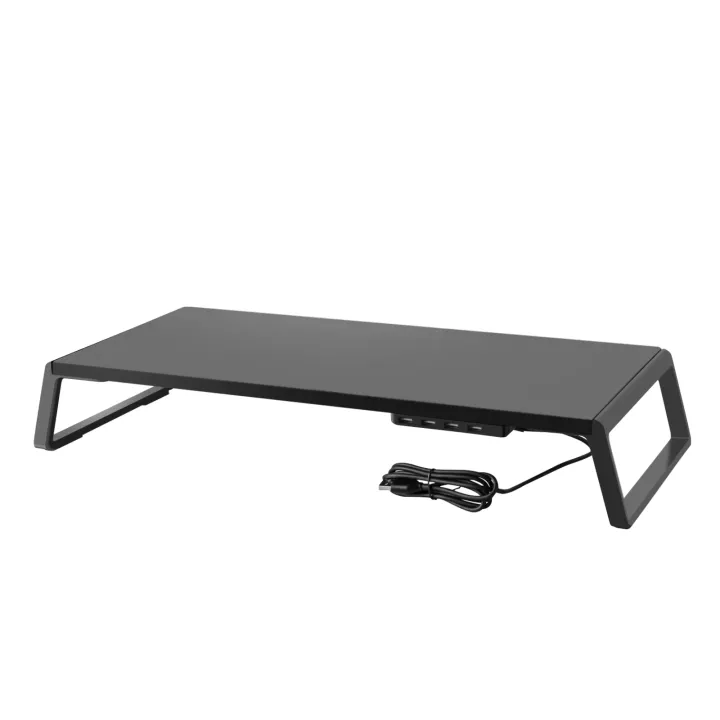 A sleek desktop monitor stand is one of the best gifts you can give a friend who's working from home. This particular riser even comes with four USB charging ports and is available in black and wood versions. Desktop risers elevate the monitor to eye level to remove neck strain. It also gives the user more desk space so they can store their keyboard and mouse under the stand. Shop for it here.
Lazada Gift Card – from P100

If you're still stumped on which gift to give, maybe your should let your loved ones pick what they want. It's a good thing gift certificates exist! If they're huge fans of online shopping, send them a Lazada gift card. All you have to do is look up "Lazada Gift Card" on the app and choose an amount ranging from P100 to P5000. Next, type the recipient's mobile number, email address, and name. You can even customize a short note before finalizing that buy. Once done, the recipient will be notified via SMS or email. Lazada gift cards below P500 are valid for up to a year while those over P1,000 have no expiry.
To redeem, the user has to activate their Lazada Wallet and follow a few steps. First, go to Lazada Wallet, click "Purchased Coupons," and select the Gift Card. Go back to Lazada Wallet and click the Gift Card icon. Finally, enter the code in the field provided and that's it!
Check us out on Facebook, Instagram, Twitter, and YouTube, and be the first to know about the latest news and coolest trends!