So here's what you missed on Glee. While the show was still airing, rumors of a feud between Lea Michele (who played Rachel Berry) and Naya Rivera (who played Santana Lopez) started circulating. Lea dismissed the gossip, saying that the media just loved to put two women against each other. However, in 2016, Naya released a memoir where she detailed their feud, confirming that they didn't talk during the filming of the shows last season.
Now, after four years, another former cast member is exposing Lea's true colors. Here's what went down.
How it all started
LMAO REMEMBER WHEN YOU MADE MY FIRST TELEVISON GIG A LIVING HELL?!?! CAUSE ILL NEVER FORGET. I BELIEVE YOU TOLD EVERYONE THAT IF TOU HAD THE OPPORTUNITY YOU WOULD "SHIT IN MY WIG!" AMONGST OTHER TRAUMATIC MICROAGRESSIONS THAT MADE ME QUESTION A CAREER IN HOLLYWOOD… https://t.co/RkcaMBmtDA

— SAMEYAAAAAA (@Sammie_Ware) June 2, 2020
It all started when Samatha Ware (who played Jane Hayward on the show) retweeted Lea Michele's tweet supporting the Black Lives Matter Movement with this comment. She basically exposed Lea's diva attitude on set, saying that Lea made her first television role a living hell.
Other Glee stars show support
Looks like Lea has some explaining to do. Alex Newell (Unique Adams on the show) and Amber Riley (aka Mercedes Jones) seemed to show support of Samantha's statements. Other people who worked on the show have also tweeted their sentiments regarding Lea Michele's attitude.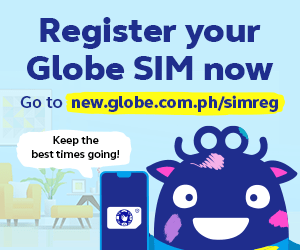 Exposing her past statements
Netizens were quick to dig up the receipts that show Lea's alleged problematic attitude.
This is a new low
Talk about being an impolite diva! Imagine wanting to sit with your castmates only to get bullied by someone who claims to be a nice person……
How other Gleeks are feeling right now
Gleeks are probably so disappointed to find out that Lea Michele was this mean in real life. Maybe that's why she got casted as Rachel — she didn't have to do much acting to play the diva.
We should've listened to Santana
So all this time, Santana Lopez was right! Gleeks should've listened to her and sent Rachel to Lima Heights to get a taste of her own medicine.
Other Glee stars you need to look out for
for anyone who's not keeping track: problematic glee cast
mark salling – pedophile(but god handled that )
blake jenner – abusive
naya rivera – xenophobic
heather morris – tone deaf and supports alm
lea michele – racist
darren criss – there's a whole link I can drop on him…

— cloo (@gimmethecloot) June 2, 2020
Netizens also pointed out other former Glee stars that are also shady and we did not expect some actors to be part of this list. This only goes to show that you can't judge someone based on the way they act on cam.
So here's what you missed on Glee
*glee narrator voice* so lea michele is getting canceled right now for being racist and saying she would shit in co stars wig if she could (ouch) and fellow glee co stars amber and alex spoke up a little so we have reason to believe this isn't the first time lea was being racist+ pic.twitter.com/22bhStyVcs

— ✿ (@1970MULANEY) June 2, 2020
It's been a lot. Maybe Ryan Murphy should cancel his plans to remake the show?
What are your thoughts about Lea's alleged bad behavior? Tell us below!