"Love" and "poetry" are two of those things that belong together – like ham and cheese, peanut butter and jelly, adobo and rice, you and me. Poems offer us a chance to write about something that we cannot quite express in language. But sometimes, there are some poems that have been used to express certain emotions or ideas over and over again, that they tend to sound a little overused and cheesy. So before you break out the usual "Roses are red/ violets are blue" couplet, here are some lines you might want to try out.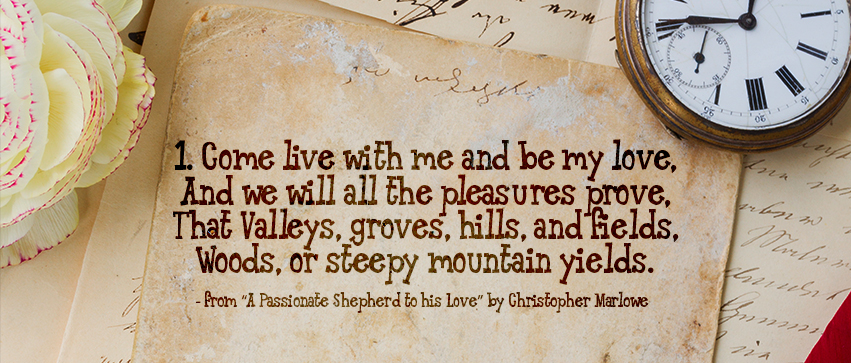 Even though this was written in 1599 – yes, a very long time ago – there's nothing more romantic and more cheesy than inviting your beloved to go and frolic in the fields with you, proving that you can find all the pleasure you need, rolling around in nature.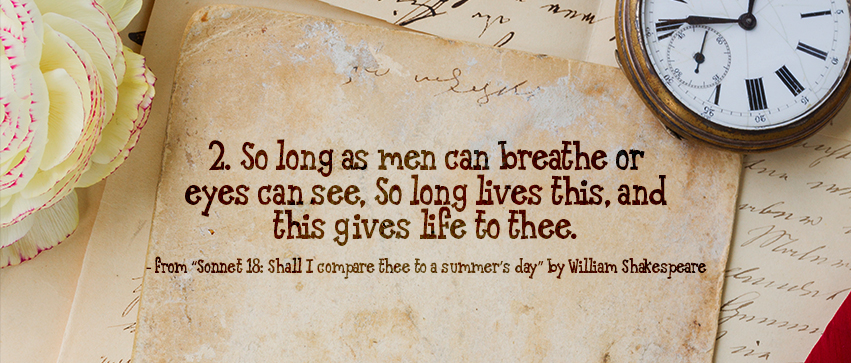 This often-quoted sonnet from Shakespeare shows its incredible versatility and also why some people have such a hard time understanding the poor man. The poem itself talks about the transient nature of love, but let's face it: you'll probably remember this poem either because of Shakespeare in Love, where Gwyneth Paltrow looked incredibly unconvincing as a man; or 10 Things I Hate About You, where Heath Ledger was a smoking hot leading man.
Also, a lot of scholars seem to assume that this sonnet was proof that Shakespeare was bisexual.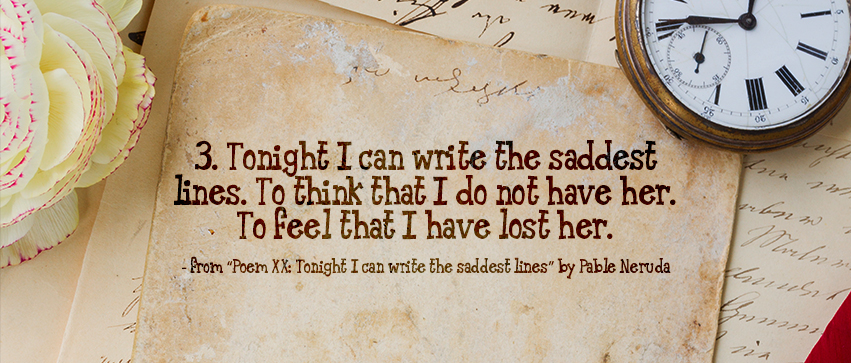 Anyone who has ever been heartbroken can recite Neruda from memory, preferably while riding a bike alongside the ocean's shore and dreaming about their lost loves. Whether you're only familiar with the poem because of the film Il Postino, or because you're one of those people who learned how to speak Spanish because you were trying to impress someone, having a Neruda poem in your back pocket is a guaranteed heart-stealer.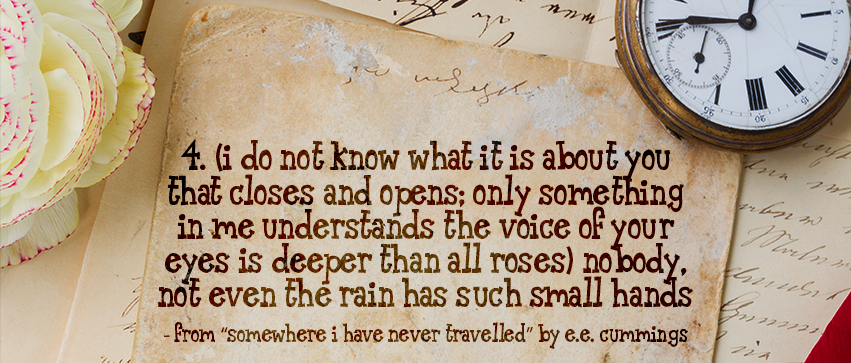 Though Cummings was seen as an avant-garde poet who experimented with the shape and language of poetry in the 1950s and 1960s, the poem gained mainstream recognition through a TV soap opera – in particular, Beauty and Beast, which aired from 1987 to 1990. It was read by Ron Perlman with the song "The First Time I Loved Forever" playing alongside it. Now all soft jazz radio stations play it.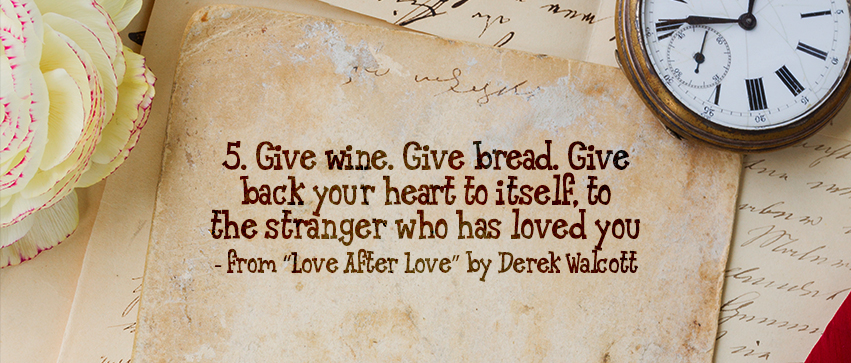 Okay, so this poem is more about self-love rather than loving someone else. But imagine how it'll sound to your beloved that you care so much for them that you want them to relax, to settle down, and love themselves as much as you love them? That's a surefire way of getting a date just before Valentine's Day.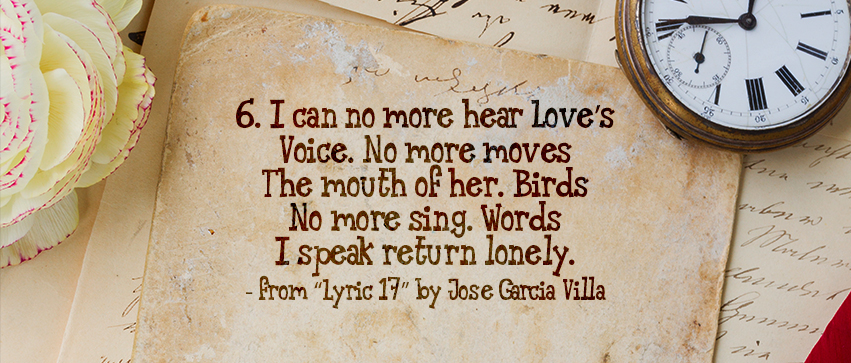 JGV was one of the Philippine's most prolific and popular poets; he was given the National Artist Award in the 1970s, and has been one of the earliest experimenters in English verse in the Philippines. As you can also see here, he was a hopeless romantic.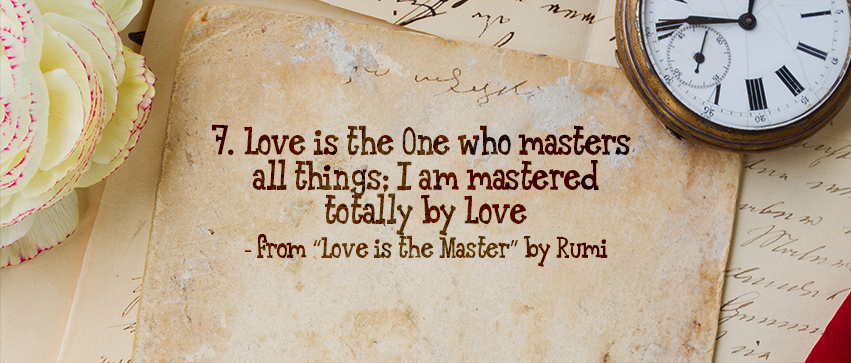 Even though Rumi wrote poems during the 12th century, in an area of the world that used to be known as Persia, he's still the best-selling poet in the entire United States. In fact, he's one of the most popular poets in the entire world. His "Poems of Passion" sequence remains one of the most-quoted lines of poetry – maybe because it's really difficult not to understand them.
Sometimes you just need that cheesy love poem to actually be talking about something other than love. St. Vincent Millay, who wrote this in the early 1930s, was actually talking about why romantic love shouldn't be the center of one's existence, but rather part of the entire human experience. Now there's some love advice you wouldn't expect from a love poem.
Know of any other heartwarming poetry? Share them with us below!