From niche subculture fodder to box office smash hits. Movies based on comic books have come a long way. It seems like every year is packed with superhero flicks. 2017 is no different. Here is a list of 8 superhero movies that we're looking forward to in 2017.
Thor: Ragnarok
.
We last saw the thunder god in Thor: Dark World which was a disappointing follow up to the first Thor film. Marvel is hoping to make up for that with Thor: Ragnarok. They're pulling out all the stops to impress fans. The cast alone reads like an invitation list to Kevin Feige's birthday party. Chris Hemsworth, Tom Hiddleston, Idris Elba and Anthony Hopkins are back reprising their respective roles while stars like Mark Ruffalo, Tessa Thompson, Karl Urban, Jeff Goldblum and Cate "I make every film I'm in 10 tomatoes better" Blanchett are shoring up the cast.
They also made a directing change. Replacing Alan Taylor is Taika Waititi. Now, aside from having the best name in the universe, Taika is mostly known for comedy. That signals a shift in direction for Thor. Based on what Ruffalo and Hemsworth are saying, we are in for an intergalactic buddy movie.  Definitely excited for that.
Interesting tidbit: Taika Waititi played Tom Kalmaku in Green Lantern!
Lego Batman Movie
.
After the success of Lego Movie, the big wigs went ahead and said "You know what? We should make a Lego Movie revolving around the most kick-ass character in the universe: BATMAN"
Thankfully, everyone at the big wig table agreed.
Will Arnett is back as the caped crusader which is awesome because he is easily a better Batman than Clooney OR Kilmer. Joining the cast as Robin is Arnett's fellow Arrested Development alumni Michael Cera.  Ralph Fiennes will play Alfred while Zack Galifanakis is going to be Joker.
One of the best things about Lego Movie was the smorgasbord of cameos, you know that The Lego Batman movie will follow suit. Holy Sure-Fire hit, Batman! We're in for a doozy.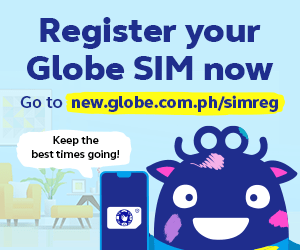 Wonder Woman
.
I could say that there are a bunch of reasons to get hyped about this film. I could site the fact that Robin Wright and Chris Pine are in the film. Two wonderful actors that have been known to carry film franchises on their own. I could tell you that Patty Jenkins is set to direct the film. She directed Monster which won Charlize Theron an Oscar.
But, in all honesty, Gal Gadot is reason enough.
Spider-Man: Homecoming
.
IT WILL NOT BE ANOTHER ORIGIN STORY AND IT WILL NOT FEATURE PETER PARKER DANCING DOWN BROADWAY. Pardon the caps, but I had to stress these points.
I could end the hype train there, but there is so much hype coal that will make this hype train roll. So let's get shovelling.
First off, I think it's great that Michael Keaton is playing The Vulture. He played Birdman for crying out loud. That nod, intended or not, is brilliant.  Michael Keaton is great. He has done everything from drama to comedy to Batman. We could make an 8list showcasing his 8 best performances (I think I'll do that).
Tom Holland was amazing (Spider-Man, get it?) in Civil War. His chemistry with Robert Downey Jr. is undeniable. That chemistry will be on full display in Spider-Man: Homecoming. RDJ will be doling out Uncle Ben type wisdom for his young apprentice.
Last but not the least: Marisa Tomei. In the immortal words of The Real Thing: "You, Tomei are everything, the sweetest song that I can sing"
(I apologize to all the Real Thing fans and everyone that read that joke)
Guardians of the Galaxy 2
.
Guardians of the Galaxy had all the makings of a flop: untested leading man, unknown director, obscure source material. But then it went and became a gigantic hit. It set a record for August openings and quickly made Chris Pratt a Star….Lord.
With its sharp humor, nods to 80's science fiction and KILLER soundtrack, it became another victory for Marvel.
Now that everyone has fallen in love with the franchise, the expectations are high for the sequel. Judging from the trailer, it looks like GOTG 2 will be another huge hit.
Oh, and, BABY GROOT.
Logan
.
This will be the last time we see Hugh Jackman as Wolverine. The Aussie has played the character since 2000. Now, let's put that in perspective here: Tom Holland, who was born in 1996, was 4 years old the first time Hugh Jackman bared his adamantium claws.
This is huge. (Let's just pretend "The Wolverine" didn't happen.)
Aside from this being Hugh's last go round as Logan, you should watch the film because, quite honestly, it looks pretty badass.  In the trailer, we see a conscious effort to go for a more gritty and edgy story. Hopefully, the film gives Jackman a proper exit.
Kingsman
.
Kingsman: The Secret Service was another unexpected hit.  It was a tongue-in-cheek update of all the 007 cliches. Director Matthew Vaughn brought his usual brand of fast and energetic action and used it to craft a movie that was definitely worth the watch.
The sequel will see Taron Egerton and Mark Strong team up with their American counterparts, The Statesman led by Hally Berry.
Justice League
.
Now I don't use this word a lot, but for this film, I have to:
Ambivalence|
-am-bi-va-lence
-noun
-the state of having mixed feelings or contradictory ideas about something or someone
Now, on one hand, I'm stoked that I'm finally going to get to see all of my favorite superheroes in one movie. On the other hand, I realize that Zack Snyder hasn't made a good film since Dawn of the Dead (or 300 if you're being generous)
Still, I'm an optimistic fellow, and the sheer star power is enough to win me over. I have high hopes for this film, as do millions of people across the globe. Let's all hold hands and hope that Zack doesn't pull another Martha moment on us.
Which superhero movie are you looking forward to the most this year? Let us know below!