It's the 3rd week of the Luzon-wide Enhanced Community Quarantine and we're still here! Many of us have burned through Netflix K-Dramas, Online Home Workout Routines, and even exhausted all the dance moves on TikTok. But don't fret, we have more ideas in store for you yet.
When all that time facing a screen becomes tiring, switch to good old-fashioned hobbies to take your mind off things and shake away the cabin fever. We have prepared eight sure-fire ways to burn away your days by going back to the basics. Here are hobbies you can try learning during this quarantine season.
Calligraphy
Hone your penmanship and increase your handwriting skills by learning the art of calligraphy! Just a few hours a day with a marker and you'll be a master in no time! Label everything in the house with your newfound skill; mugs, jars, coffee containers, your walls, anything!
Check out these local calligraphers for some instant tips and tricks:
Calligraphy Katrina
Fozzy Castro-Dayrit
Carl Chua
Rhona Cris Sagun
Handywork
Knitting
Ask your mom to take out the old sewing kit and get into knitting! The best way to start is by getting a ball of yarn (keep away from cats!), a pair of needles, and latching on to youtube for the simplest tutorials! With all the time we have, you'll quickly level up your knitting skills and you can show off that new scarf you made.
Get into knitting with the help of these experts:
Hobby Lobby
RJ Knits
Interweave Yarn & Fibre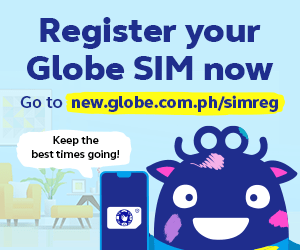 Sketching
Pencil sketching used to be a favorite hobby among kids back then. But drawing flowers or superheroes on the back pages of notebooks are now a thing of the past. Rekindle your drawing passion by going back to the simple joys of creating art with the stroke of a pencil.
Jump back on the drawing wagon with the help of these artists:
Schaefer Art
BABAs Art
Kerby Rosanes
Painting
Push your artistic skills one notch higher by getting into painting! Be it watercolor or oil pastel, bring some color to these monotonous days with your artful masterpieces! Bring out those paints and be on your way to becoming a master painter in no time.
Get help from some of the best in the business by following these accounts:
Goodness in You
Genelyn Sandaga
Anton Belardo
Photography
Yes, we know you can't go out and take pictures. But there are dozens of good shots waiting for your photographic skills right in your home! (Selfies not included) Your general surroundings and the view outside can be your training ground as an up and coming photographer. Grab the camera-phone, learn some basic tips, and watch as your feed becomes more alive with your new photography skills.
Follow these professionals to develop your eye for photography:
Pat Dy
Catilo Photography
Pixel Village
B-chitra
Origami
Origami is the Japanese art of folding paper. As kids we loved to make paper cranes and flowers and spend all afternoon learning how to fold the paper at just the right places. But now that you've got the time, why not revisit the old techniques and fill your house with beautiful figures and shapes to help make the mood a bit brighter.
Learn paper-folding tricks here:
Origami Tsunami
PPO
Origami Tutorials
Cooking
Frying eggs and toasting bread may be considered as cooking, but it's time to upgrade our skills to prepare that perfect home-cooked meal! With all this time at home, we can make the most of our grocery runs by taking on the cooking duties and being your own master chef. Finally, you won't have to settle for canned goods and pancit canton!
Be a cooking master with these easy-to-follow videos:
How To Master 5 Basic Cooking Skills – Gordon Ramsay
Filipino Sinigang Recipe w/ Pork Ribs | Asian Recipes – Pai's Kitchen
How to Cook Easy Chicken Adobo – Panlasang Pinoy
Tasty Garlic Chicken Wings – Food & Cooking
Doing the Laundry
Fine, it's technically NOT a hobby. But during this time, it can quickly become one! Handle your own laundry and make the chore into hobby! Soak, scrub, and sampay like a true master in no time. There is a higher satisfaction that can be achieved in washing your own clothes. Try it!
Wash with ease as you watch these tips:
How To Do Laundry – Rachel Ballinger
How to Hand Wash Clothes – Cleanipedia
Folding Tips: Dress Shirts, Hoodies, Towels, T-Shirts & More! – Clean My Space
What about you? What new skills did you pick up during the quarantine? Make the most of your time and learn new things to stay happy and productive around the house. Share your ideas with us by posting in the comments below!