The much-anticipated CGI remake of The Lion King directed by Jon Favreau will hit theatres on July 17. It boasts of a star-studded pool of voice actors including Seth Rogen as Pumbaa, Chiwetel Ejiofor as Scar, and even James Earl Jones as Mufasa. But we're most excited to hear Donald Glover and Beyonce Carter-Knowles (Queen B herself!) give life to their respective characters, Simba and Nala.
Disney's newest teaser release on the movie included a 20-second clip of Beyonce and Childish Gambino singing Can You Feel the Love Tonight and oh boy did it make us feel things.
Give it a listen:
It's CHILDISH GAMBINO and BEYONCE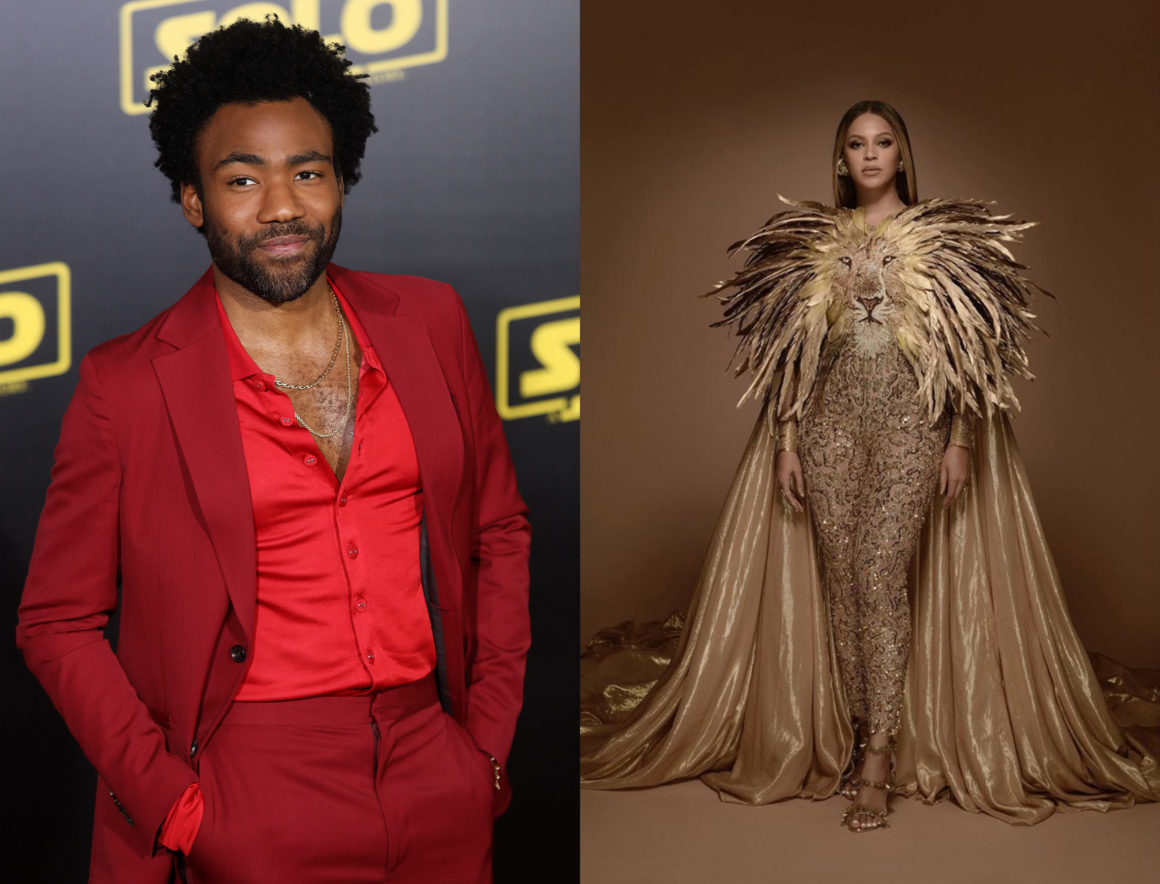 The first 5 seconds of the teaser will immediately give you goosebumps you can't shake even well into the third watch. Exactly why this simple 30-second teaser has this kind of power on us, we're not entirely sure. Childish Gambino and Queen B's stripped-down version of the Elton Jon classic immediately sounds like it's going to top charts once released! It's sounded so good and angelic it might make the faint of heart cry.
Earlier this month, we heard Beyonce speak as Nala for the first time
In a short clip that had fans all over the world going wild, Beyonce was first heard as Nala. It's just a simple voice-over and a few short scenes from the trailer but hearing her say "You have to take your place as king" definitely convinced us that she's the perfect modern-day Nala. Thank you, Disney, for actually getting her for this role!
The nostalgia!
The Lion King is probably the most awaited live-action film set for release this year. No childhood classic has probably touched the hearts of 90s kids more than The Lion King! First released in 1994, the Disney animated feature follows Simba's journey from a cub to a handsome adult lion who struggles to take back his homeland from his uncle, Scar.
Classic songs we sing along to
But it isn't just the story that makes this film a classic, it's also the catchy songs in it that we find ourselves randomly humming to, nay, belting out even 24 years after the first release. The Lion King captured hearts everywhere so much that it was also turned into an award-winning musical with sold-out shows around the globe.
Can You Feel the Love Tonight is undeniably one of the best songs in the film. It's when Nala gave Simba this look:
The song topped charts worldwide back in 1995 and has since been included in personal romantic playlists of people everywhere.
Petition for Disney to release the full version of the song ahead of the movie
Seeing as Aladdin's Jasmine had her song Speechless uploaded multiple times from song covers, behind the scenes style, lyrics, and whatnot, we can't see why the same can't be done to Can You Feel The Love Tonight. Disney, the full version might be the best trailer for The Lion King you can ever release!
The animation is well worth the anticipation
The multiple teasers, trailers, and posters released of the film show us that the team behind this film really did an impressive job animating and making everything actually look real. At least Simba wasn't mistreated as Sonic the Hedgehog. We're living in a time where our childhood favorite movies are being turned into live-action films or CGI, what a time to be alive! We're still waiting on The Little Mermaid though.
Best of luck to Director Jon Favreau
Jon Favreau is an incredibly talented actor, writer, director, and producer that has definitely come a long way. He was the director for the first Iron Man movie which kick-started the MCU and the successful 2016 live-adaptation of The Jungle Book. He has various other films under his belt including a cooking show on Netflix where Marvel characters have their cameos! The Lion King is his first time to direct a musical, fingers crossed he doesn't disappoint us with this one!
Here's the video again so you can replay it in all its 30-second glory:
Got anything else to add? Share it with us below!