The comic book superhero movie is the biggest pop culture cash mine of this age, but none of them – not even the Marvel Cinematic Universe – would be around without 1989's Batman. Produced at a time when comic books were considered trash culture and when the Dark Knight was better known for his dancing than his detective work, the film became instantly iconic.
While the goofy 60s TV show starring Adam West has a lovable goofy Dad quality that still warms the heart, Tim Burton's take on the character transformed Batman from a figure of camp to a pop culture mainstay. And much of what made the movie a success – its operatic staging and brooding intensity – is as interesting as the fact that it is now the template which most superhero movies work from.
Making It Happen Took Awhile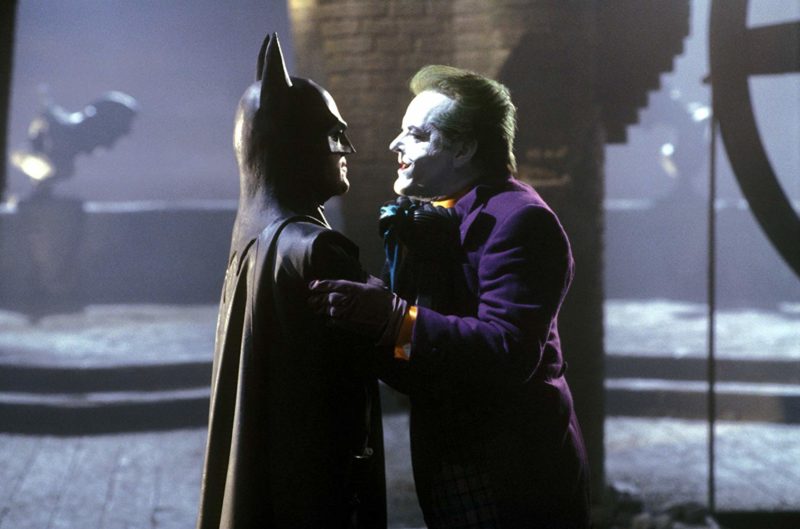 Image source: IMDb
In 1979, producers Michael Uslan and Benjamin Melniker purchased the movie rights to Batman from DC Comics. Studio executives couldn't take their pitch for it seriously, though. Everyone from Columbia Pictures (now Sony) to Universal Pictures turned it down. It would take ten whole years of meetings just to get one studio to back the film: Warner Bros. Since then, Uslan has been involved in some form in just about every Batman film since.
Rejected Scripts Tried To Have Everything

While Sam Hamm ended up being the principal writer of the movie's final script, Uslan commissioned multiple scripts from writers like comic scribe Steve Englehart. It was Tom Mankiewicz, a legendary writer of Bond films, who supplied one of the more ambitious if a bit unwieldy scripts. In his treatment, corrupt politician Rupert Thorne conspired with The Joker while Robin and Penguin also appear
Filling The Cowl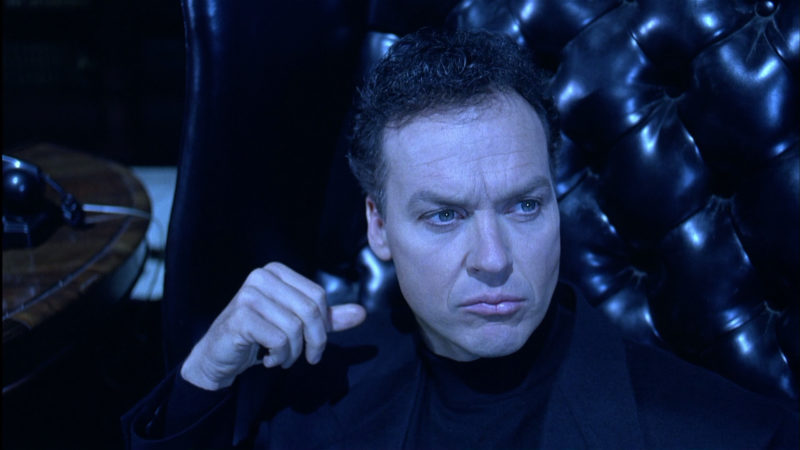 Image source: Warner Home Video
The list of contenders for the role of the Caped Crusader was as long as it was laughable. Try to imagine an alternate reality where Bill Murray, Ray Liotta, Willem Dafoe or Pierce Brosnan played the role. Director Tim Burton suggested Michael Keaton, who starred in his film Beetlejuice. This suggestion was met with resistance, but Burton argued Keaton would need to dress up as a bat to scare criminals, while a typical star would just get unintentional laughs.
Courting Nicholson Was No Joke

Image source: Bloody Disgusting
Jack Nicholson was Uslan's 'perfect choice' for who to play The Joker, but given Nicholson's reputation for stubbornness, actors like James Woods, Brad Dourif and Robin Williams were up for consideration. When Nicholson was asked to discuss the part, he invited Burton and producer Peter Guber to go horseback riding in Aspen. Burton said, "I don't ride," but Guber replied, "You do now!" and a terrified Burton on horseback closed the deal.
Tim Burton Was Hired But He Wasn't Hired Hired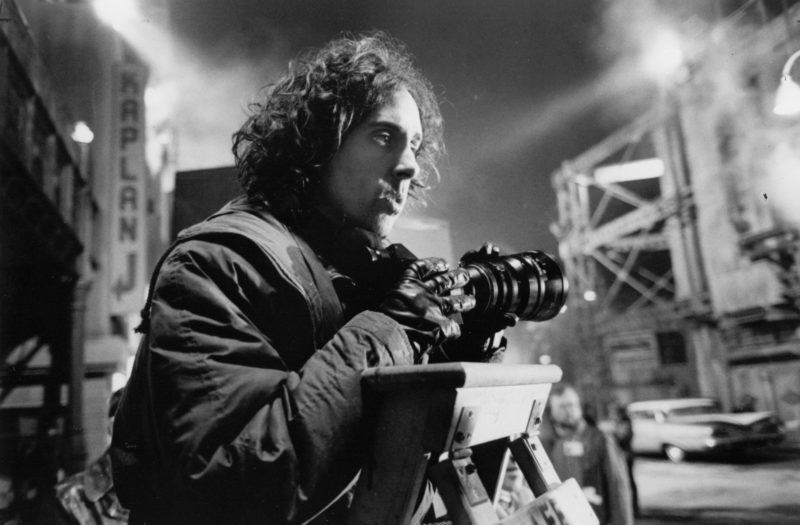 Image source: Batman Online
Although Burton was part of the production team as early as 1987 – following his success with 1985's Pee Wee's Big Adventure – he wasn't officially named director until after the first weekend grosses came in for Beetlejuice. "They didn't want to give me that movie unless Beetlejuice was going to be okay," Burton recalled. "They wouldn't say that, but that was really the way it was."
Danny Elfman Thought He Was Going To Be Fired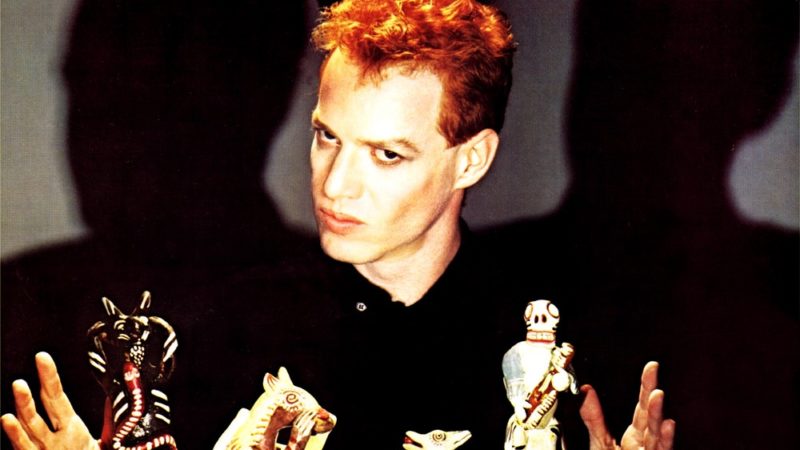 Image source: MCA Records
Batman was the first blockbuster credit Danny Elfman would add to his resume, but at the time he was sure he'd be fired. Although he worked with Burton before, producer Jon Peters expressed skepticism over the music he'd written so far. It wasn't until Elfman went into the iconic opening theme that he won Peters over. "He jumped out of his chair, really just almost started dancing around the room," Elfman said.
Gotham City Was For Real And Expensive Too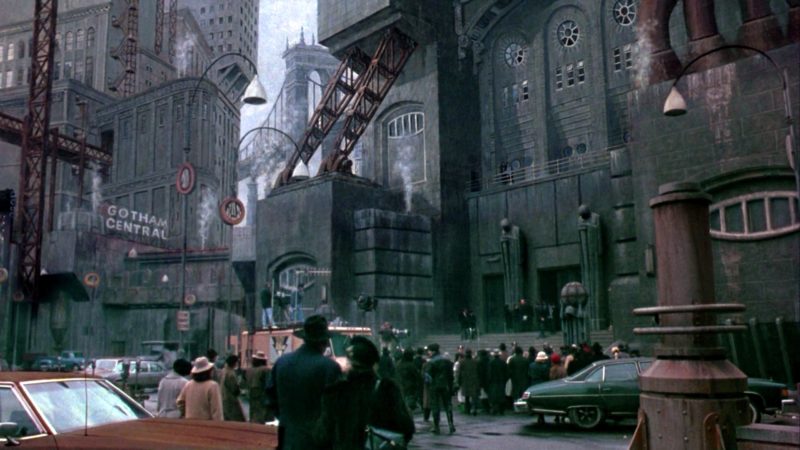 Image source: NeoGAF
These days most superhero productions just use cities like Atlanta and Vancouver to stand in for fictional cities or places like Marvel's New York, San Francisco, etc. But for Batman, production designer Anton Furst put a lot of work in some incredible designs for Gotham and $5 million of the $30 million budget was spent to transform the London Pinewood Studio backlot into an iconic city.
Batman Moved Like He Did Because Michael Keaton Couldn't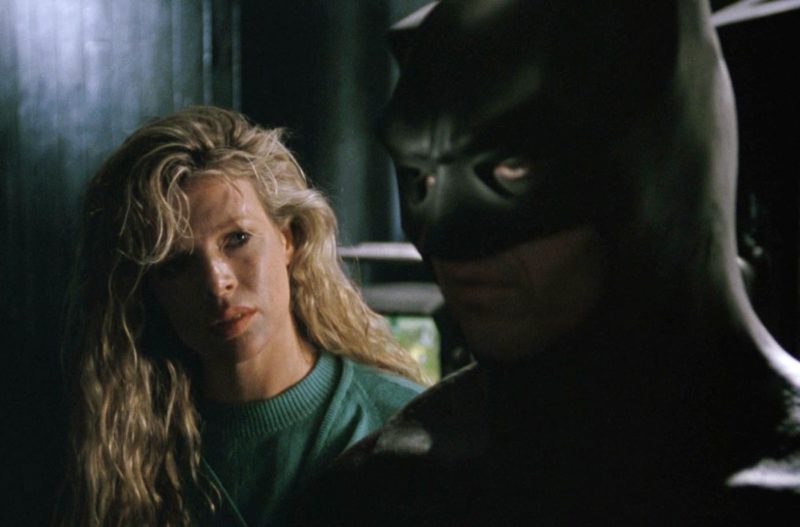 Image source: IMDb
Batfans love to make jokes about the original costume – there's even a dig about it in Christopher Nolan's The Dark Knight – but inspired Keaton's performance. When he first tried to turn his head, he ripped the cowl at the neck. Keaton said that his inability to move in the suit like a normal person inspired his statue-like take on Batman. His stiff demeanor was the contrast to Wayne's natural weirdness. "You wanna get nuts, let's get nuts."
What are your memories of this Batman? Tell us below!