So by now, we discovered that while somewhat true, a lot of what Hope (fka Liza Soberano) has been saying in her recent vlogs has been a prelude to her being introduced as the newest brand ambassador for Maya. If you're a fan of wrestling, this is what people call "a worked shoot," which essentially is something planned and totally accounted for but made to come across as completely unplanned for, as far as the audience believes.
But now that we all know what the hoopla was all about, while Hope did surprise us, we also surprised Hope. How exactly? Here are 8 ways.
8. People got worked into a shoot.
no one:

Liza Soberano issue be like, pic.twitter.com/bUKETc1B8z

— ナタリー (@natmaria08) February 27, 2023

The vlogs might have been planned and all in aid of her latest endorsement, but people took everything she said in that vlog at face value. If people reacted to her in a way that condemned her for talking about her aspirations for more, you can't just put that genie back in the bottle. Whoops!
To continue the wrestling analogy, when people reacted to her (work), they reacted for real (shoot). And however supportive or derisive it was, they can't just backtrack anymore and pretend they were in on the act the whole time.
7. A lot of people don't understand how, much less want, their idols to change
View this post on Instagram
Four years ago, y'know, before the whole world changed thanks to a pandemic, Hope was actually quoted as saying something along the lines of "she doesn't want to leave the confines of her loveteam," and that it was good for her. This, said some of her newfound detractors, was proof that she was just lying in her new videos where she pretty much said the opposite…
… in 2023. After, y'know, the whole world changed thanks to a pandemic. The funny thing is, even in 2019, when she was talking about the confines of her loveteam, she was also pointing out that leaving it was an inevitability. Because, again, people grow and change. And that includes their thoughts and opinions on certain topics.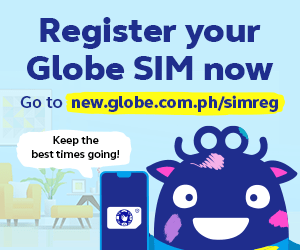 6. She discovered how toxic show business can get.
The sense of owing your everything to your fans and your management, the sense of being forever shackled that even just moving to a different network is considered a betrayal, local showbiz is rife with that, and it's crazy. In any other industry, people understand that people move on from jobs, and while they may value loyalty, to resent people who move on is just bizarre. We all move on.
5. She discovered that Maya is now a bank.
Here Are Maya's Best Features, According to New Chief Advocacy Officer Liza Soberano
Here Are Maya's Best Features, According to New Chief Advocacy Officer Liza Soberano
Kyzia Maramara | Mar 01, 2023
Full disclosure: this is NOT a paid post by Maya, but it's pretty interesting to note that not too many people understand that with this shift, Maya isn't competing with GCash anymore, but other digital banks in the industry. Yes, that includes Union Digital Bank, Tonik Digital Bank, and Overseas Filipino Bank. In a country where so many people have smart phones, having a bank account has never been easier.
Also, gotta point out that they give interest on the daily, which is a pretty big deal. Again, NOT a sponsored post, but it's hard to ignore perks like these. Thanks to Hope, more people will now know the difference, and what that could mean for them.
4. She found out how supportive her boyfriend REALLY is.
You would think Enrique Gil might feel a bit threatened that his longtime girlfriend and loveteam partner is spreading her wings and trying new stuff out for herself, but if his supportive messages all over the web are any indication, it sure looks like he's all for this new and revitalized Hope Soberano.
3. She discovered that there's a whole world waiting for whatever she does next.
At this point in her career, the world is her oyster, and the momentum is hers to lose. You can question her talents all you want, but never underestimate a determined woman. That's just someone you never bet against. With the success and virality of this new endeavor, she just discovered that there is a world that is willing to accept her quirks and not just the cookie-cutter image she's always projected.
2. She found out that things won't get easier from here.
With newfound detractors and supporters alike, the fact that she is at a crossroads in her career means that she will be facing even bigger challenges in the future – especially from those who would tell her off every single time the new her seems to not be getting the results her perfectly curated image used to.
It's going to be up to her to break free from all of that to be what she really wants to be. And let's face it: it's not like the new her is going to be that insane. Her name isn't Toni Fowler, k?
1. She now knows who her real friends are.

Back to the people who worked themselves into a shoot. It's one thing if you're a Soberano stan or a Team Real supporter and you feel betrayed. It's another if you're a known longtime friend of hers and you lash out at her in a passive-aggressive way on Twitter.
Guess you're not going to be on each other's Christmas lists after that one anymore. Whoops!
What do you think of Hope Soberano's rebrand? Sound off in the comments!