A good e-wallet can help you with any transaction but a great e-wallet can go beyond that. Maya proves it's here to give a whole new meaning to finance apps. Aside from digital banking, it also offers a high-interest savings account and a cryptocurrency wallet to boot. It's no surprise that this all-in-one platform was crowned the no. 1 digital banking app and the highest-rated finance app on the App Store and Google Play.
If there is any surprise here, it's the announcement that multihyphenate star Liza "Hope" Soberano is now Maya's Brand Ambassador and Chief Advocacy Officer. This is Liza's first project after announcing that she's taking control of her career and taking on new challenges.
Liza Soberano joins Team Maya
BREAKING: @lizasoberano is @mayaofficialph's newest brand ambassador and Chief Advocacy Officer!#LizaLevelsUpWithMaya #MyMoneyMyBankMyWay pic.twitter.com/rS6AAn9OjW

— 8List.ph (@8ListPH) February 27, 2023
As Brand Ambassador, Liza co-created Maya's new marketing campaign. The wacky ad showed a creative side of her the masses have never seen before. And as Chief Advocacy Officer, Liza will champion Maya advocacies and key initiatives starting with Save the Children, the world's leading independent organization for children, which Liza has been the ambassador of since 2021.
There's no doubt Liza has leveled up — both in her career and in her banking experience. During the Maya event last February 27, Liza herself dished out her favorite features of the digital bank app.
Easy to start
View this post on Instagram
Other traditional and digital banks would require users to show at least two government IDs but Maya makes creating an account easier. Users can sign up with only one ID and create an account with no minimum balance.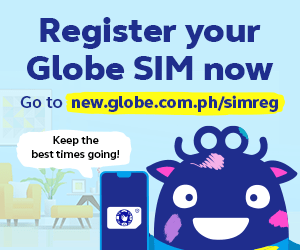 High interest rate
View this post on Instagram
Maya users can enjoy up to a 10% daily interest rate per annum starting March 7, 2023. High-interest rates in a savings account mean your money will grow even as it sleeps in your account. Most digital banks offer an average of 2.5% interest rate (CIMB and Komo at 2.5% p.a., GoTyme at 3% p.a., and SeaBank at 5% p.a.) but Maya definitely blows others out of the water.
However — full disclosure — Maya users must complete a series of steps to unlock this high-interest rate. This includes spending a total of P30,000 when buying load, paying bills, or using Maya to pay via QR, card, or mobile number.
These 8 Banks with High Interest Rates Will Let You Grow Your Savings Faster
These 8 Banks with High Interest Rates Will Let You Grow Your Savings Faster
Meryl Medel | Jun 01, 2021
Safe and secure
If you're having doubts about moving your life savings to a digital bank, you don't have to worry about that with Maya Savings. It's regulated by the Bangko Sentral ng Pilipinas. That means PDIC insures deposits up to P500,000 per depositor.
Personalized
View this post on Instagram
Users can add the cool black Maya card to their wallets and use it for shopping or even withdrawing cash. It's accepted by over 80 million merchants worldwide. Plus, it's customizable! Maya gives its users the option to claim a username to print on the card. Users can use the username to transact in place of an 11-digit account number or a QR code. Sending money is now as easy as tagging friends on TikTok or Instagram!
Customizable personal goals
View this post on Instagram
Maya wants everyone to achieve their financial goals in a cool way. When users go to 'Savings' on the app, they can create up to five personal savings goals. The goals are assigned a name, due date, and goal amount with each account starting with a 6% interest rate p.a. Fund that trip to Japan, that anniversary blowout, or a simple emergency fund!
Maya's best features show why this all-in-one digital banking app has been hailed as the best. The app is available for download on iOS and Android and comes with a ton of first-time user perks including cashback and discounts.
Watch Liza's first short film collab with Maya, and tell us what you think! Like Liza, master your money in exciting new ways and embrace your #MyMoneyMyBankMyWay era! Follow Maya on Facebook, Twitter, and Instagram
Check us out on Facebook, Instagram, Twitter, TikTok, and YouTube, to be the first to know about the latest news and coolest trends!