8 Locally-Designed Backpack Styles for Every Traveler
Aug 1, 2017 &nbsp • &nbsp Patti Sunio
We travel for a great variety of reasons—to relax and chill, for education, for the thrill of it for the sights and sounds, to take a break from the city, to get over a heartbreak, etc. And along with this come a great variety of necessities to bring and needs to be met.
Whether you're taking a leave for a week, or are just in for an overnight trip, there's backpack to match your current travel plans. Here are 8 from proudly local brands:
THE PACK 'N TOTE BY HARPOON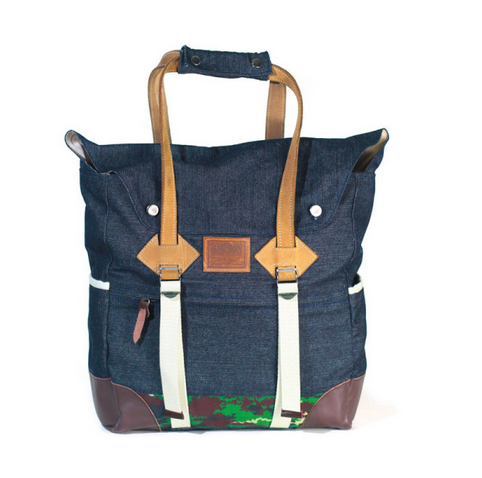 Php 2,400
A tote bag disguised as a backpack, this can actually be your best friend. Use it for travel on weekends and semester breaks, as well as to the gym, to the market, and to school! Even the design is versatile—straightforward with hip details.
The bag is constructed from cotton canvas with leather, has water-repellant inner linings, a lot of pocket compartments, and buckles where you can conveniently fasten blankets or even a mini skateboard.
THE 2-WAY FOLDABLE BACKPACK BY PUNCHDRUNK PANDA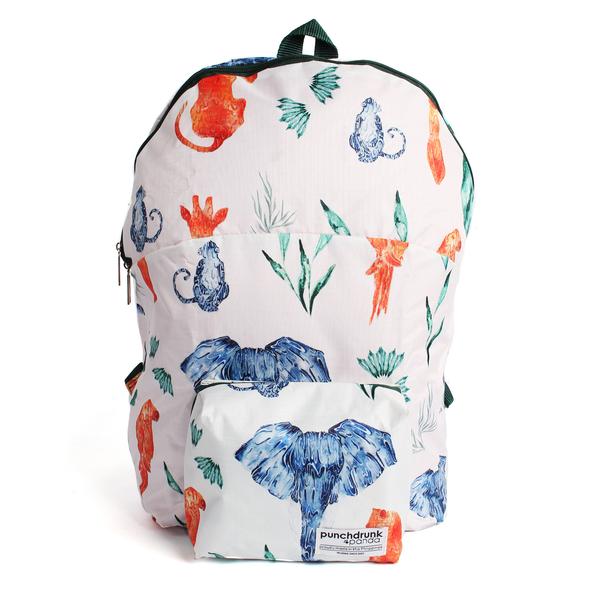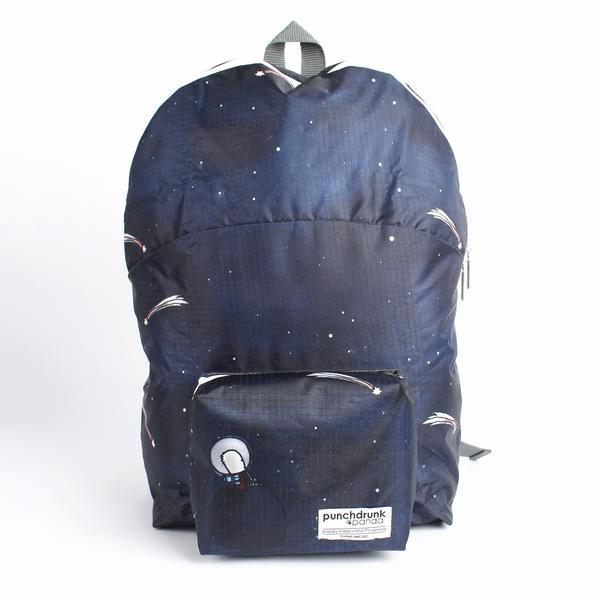 Php 2,295
Backpacks with personality. It's more fun traveling with gear that represents you! This locally-made and designed bag is water-resistant and is crafted with ripstop fabric inside and out. It also comes with bag accessories made with plastic
You can use it as your handy-dandy backpack for travel, work, or school, or simply as a small pouch when you fold it!
THE ROLL TOP BACKPACK BY RUBBERTREE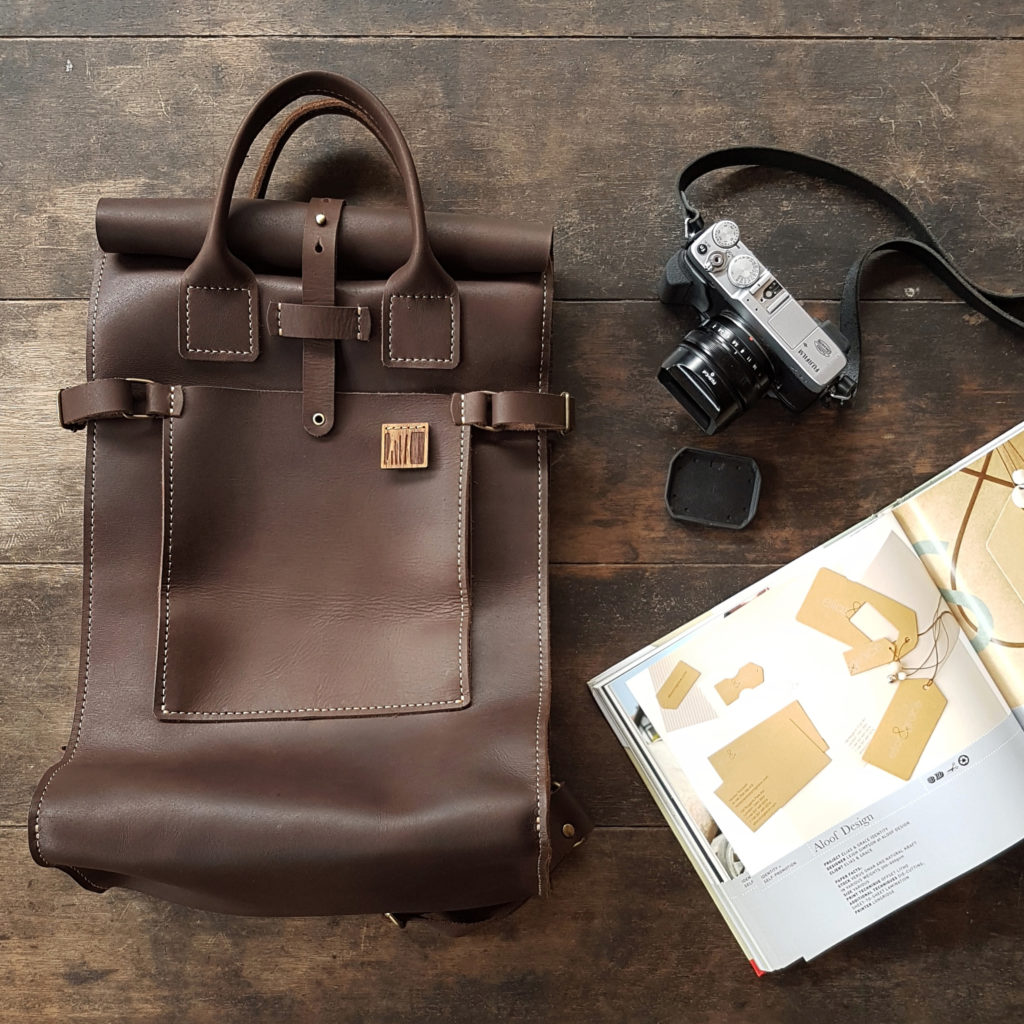 Php 11,000
If you're traveling in style and with just a single bag, this one's your best bet. This backpack is of genuine leather—which is tougher and more resilient than most people think, being naturally water repellant and can safe keep your products even in rain. Boasting fine precision and aesthetic, this backpack is hand-cut, hand-stitched, and designed locally, and can also be carried with its twin top handles, as per your need.
THE NEW YORK 3-WAY BAG BY ALT MANILA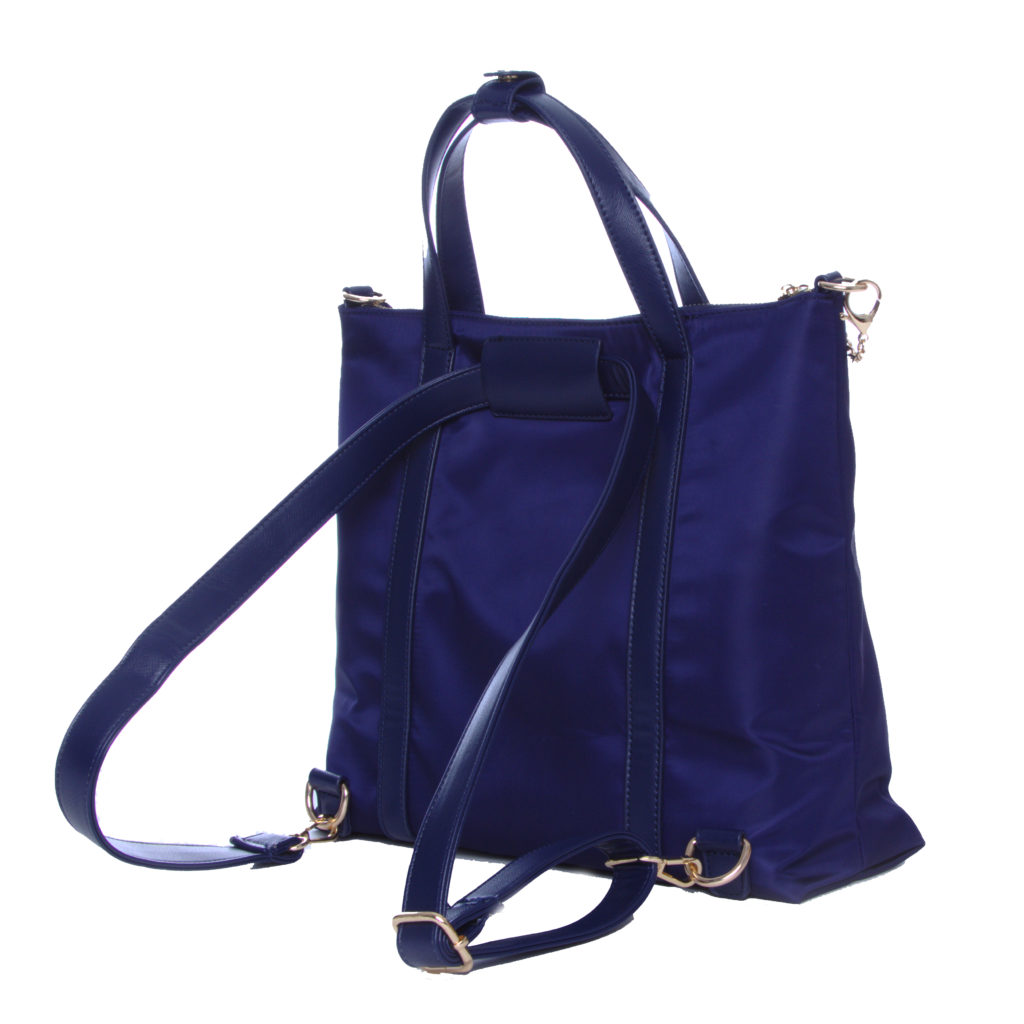 Php 1,099
If you've got a lot on your agenda for traveling—shopping, a dinner with friends, a walking tour, et cetera—then this bag is for you. It's stylish, lightweight, and convenient, not to mention versatile in design. You can use it as a backpack, a crossbody, or a top handle bag. It comes with a special zipper lock as an additional safety feature, and its nylon make is water-repellent.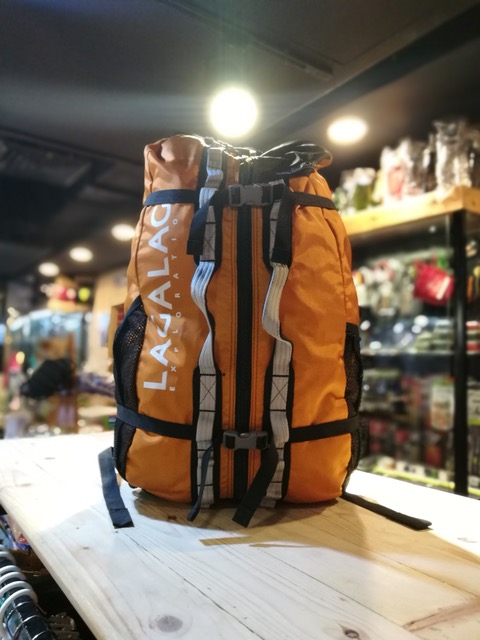 Php 1,995
Scheduled a spontaneous trip? A last-minute packer? Then grab this bag from Lagalag. This duffel bag is an upgrade of its kind that can carry up to 40 liters, so you can literally panic pack-and-go! It's got vertical zippers that give you easy access to your travel gear and essentials—all fitting snugly on your back.
THE GOUACHE X SPARK BAG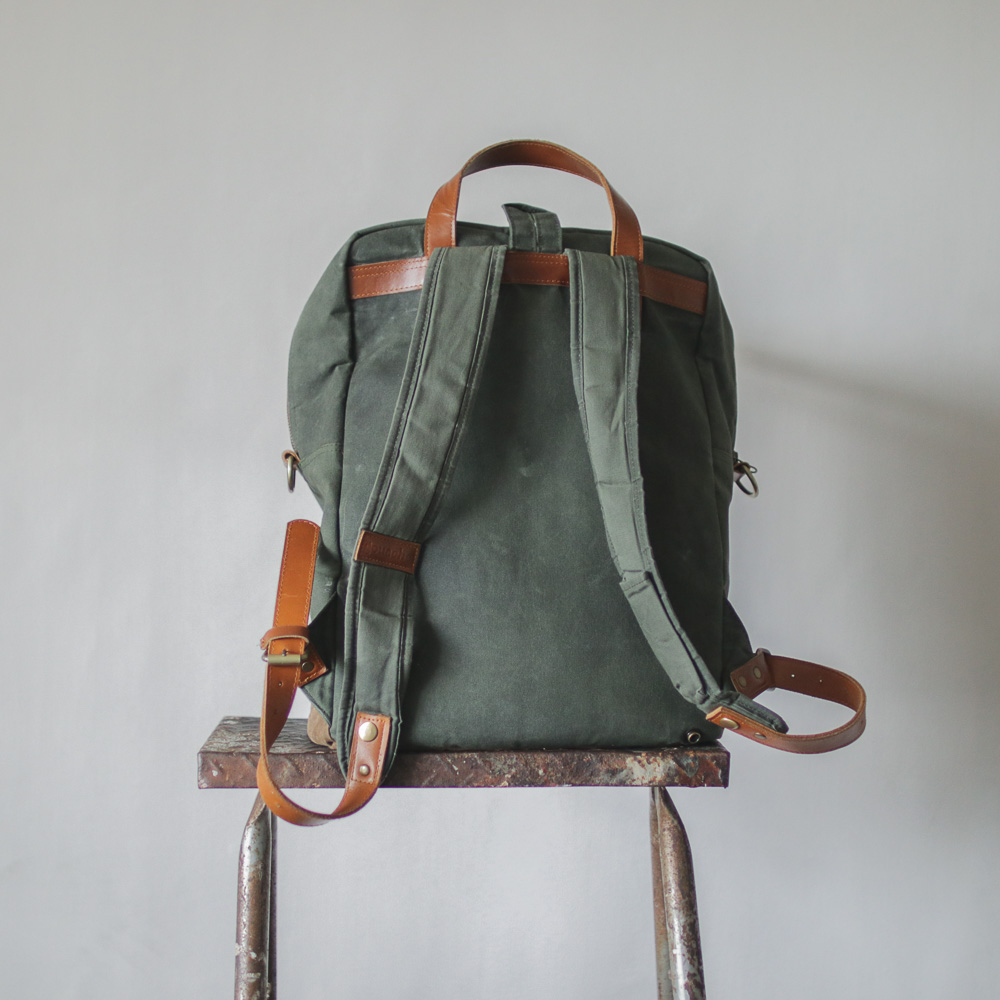 Php 3,900
Perfect for the digital nomad—because yes, travel and work can go together! Also described as the modern briefcase, as it can fit your laptop (even the big ones that are up to 17 inches!) and has convenient accessory pockets and pen holders to secure all your work essentials.
Its genuine leather and 100% cotton canvas won't fail you. Plus, you can transform your backpack to a hand carry bag or a sling bag, too.
THE INTRAMUROS BY GUGU
Php 1,499
The Intramuros' design is made with Gugu backpack's signature handwoven jute fabric, smartened with genuine leather accents. Inspired by the great outdoors, and catering to your adventurous lifestyle, this backpack allows you to tote all your everyday essentials, thanks to its roomy make. It has a laptop sleeve and a simple front pocket for easy access to your smaller belongings. The main body makes use of adjustable drawstrings and magnetic silver-plated snaps for added security.
THE EL GRANDE BACKPACK BY ABRE LINEA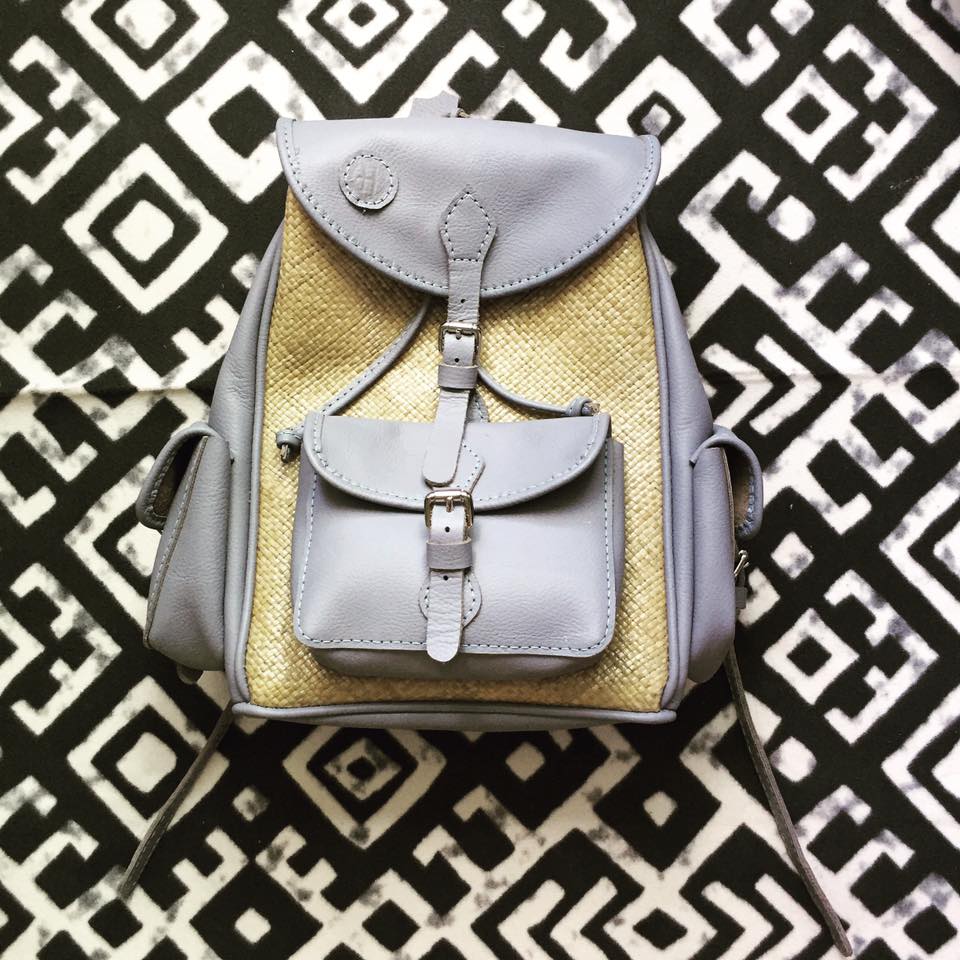 Price available upon request.
From the brand's Artesano Series comes a backpack that goes a long way. Crafted by transforming hand-woven ticog mats from San Miguel, Leyte, into a suede-lined, water-resistant, and hand stitched product that's proudly Filipino. It combines ticog grass and leather to create this beautiful make.
This made-to-order backpack is a collaboration of Abre Linea and Handcrafted by Harl's, a social enterprise that helps leather-crafting, differently-abled artisans.
Got your own finds to add here? Tell us about them below!