The local music industry churns out so many great bands with their own style that it's getting difficult to stay updated with who's who. And if you're not an avid follower of the scene, you'll often make the mistake of judging gigs by their lineup. So save yourself from being an ignoramus and add these local bands to your radar. (You'll be surprised by how much you're actually missing!)
8. Tom's Story
Although not the first to enter the scene as an instrumental rock band, Tom's Story made local music followers appreciate their type of music. They have become an instant crowd favorite in music fests and bar gigs because of their energetic sets. You won't be able to resist singing along to their tunes even if they don't have lyrics.
7. Rusty Machines
If there's a band that will perpetually make you yearn for the sand and the sea, Rusty Machines is it. Their chill vocals and catchy rhythm gives you that unmistakable indie sound that'll make you sing and dance like no one's watching.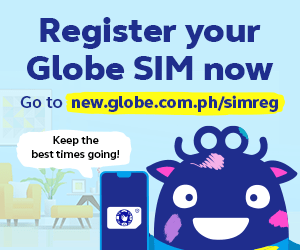 6. Apartel
The hip-swaying, foot-tapping 70s sound that is Apartel's music is your dad's rhythm and blues playlist revamped. This brainchild of Jay Ortega and Ely Buendia is a far cry from what followers of the local music scene are used to hearing, and yet it has managed to attract crowds of 20-somethings looking for a fresher sound.
5. Carousel Casualties
The upbeat, feel good tunes of Carousel Casualties will be your favorite additions to your go-to weekend drive music. Although a newcomer to the scene, the band has quickly made a strong impression on audiences with their positive energy and lyrics.
4. Banna Harbera
Banna Harbera's music is the type you listen to when you're staring out a window in contemplation, or when you're relaxing in bed on a Sunday afternoon. Their soulful vocals and rhythmic melodies are soothing and groovy at the same time. Theirs is the perfect music to relax to when you need to tune out for a while.
3. Lunar Lights
The moment you listen to Lunar Lights either live or on tape, you will start rocking out to their music. It's their "space rock" type of sound which they came up with for themselves that sets them apart from the others in the same genre.
2. Runway Crimes
When a band says they've been preparing a full-length album for the past seven years then releases a track featuring the vocalist of Typecast as an album teaser, any follower of the Pinoy music scene will want to add that band to their radar. Runway Crimes has a distinctive rock sound and effectively tells ordinary stories in their own unique way.
1. Cinema Explosion
[soundcloud url="https://api.soundcloud.com/tracks/238617059″ params="auto_play=false&hide_related=false&show_comments=true&show_user=true&show_reposts=false&visual=true" width="100%" height="450″ iframe="true" /]

If there's one way to describe Cinema Explosion, it's vintage rock and roll. It's the way they experiment with their sound to give their audience an otherworldly experience not usually seen in the local music scene that makes this band so different and worth watching out for in the months to come.

What other local up and coming bands do you think should be on everyone's radar? Share us your thoughts below!