The 8LIST MMA critics' pool has been out of breath so far, what with upsets and injuries leading to cancelled bouts galore spiking our heart rates like a tachycardia fiesta. 2017 should be a time for chances to do do-overs and opportunities for returns to form of legendary warriors, as well as fantasy pairings that truly should become real, or at least hold out hope for reaity, once the dust settles.
Here are 8 bouts we're excited about, both in our heads and almost set in stone. For real.
Fabricio "Guerrerio" De Assis Costa Da Silva vs. Will "The Kill" Chope
.
The Philippines' longest-running MMA promo, the Universal Reality Combat Championship (URCC), will be heading to the U.S. and put on a show in January 7. Specifically in San Francisco, California, where there's a sizeable Pinoy community and a good combat sports crowd. The card is highlighted by the juggernaut Will "The Kill" Chope against Bellator standout Fabricio Da Silva, locking horns for the URCC lightweight title where Chope currently reigns. Both are veterans who've had lightning fast finishes and drawn out brawls on their record: Chope has 32-10 on his slate while Guerrerio is 20-4 on his MMA tab. Both have also fought all over the world, with Chope in particular making a habit of fighting every week in various promos in South East Asia. The Kill hasn't really faced daunting opposition with his size and skill in the region, but a bout in the West against a jiu-jitsu mauler like Guerrerio will certainly, and finally, prove a challenge.
Phil "Mr. Wonderful" Davis vs Muhammed "King Mo" Lawal
.
I watched Davis claim the Bellator light heavyweight title from Liam McGeary with absurd fun and enough hilarity to stop me drinking iced tea for fear I'd spew it out my nostrils in laughter. This was the kind of fight that got "Mr Wonderful" Davis booted out of the UFC: brutal, grinding, and utterly, mind-numbingly boring. McGeary throwing up reverse triangle attempts were the highlight of that bout. In the end, the UD victory was as anti-climactic as they come, with neither fighter emotional about his win or loss—Davis just seemed mildly relieved. In any case if "King Mo" Lawal has done his homework and can avoid or at least neutralize Davis's grappling then he can recreate his KO wins against Brett McDermott and Jiri Prochazka in Rizin FF. This rematch should be almost set in stone after King Mo walks through Satoshi Ishii at Bellator 168 this December.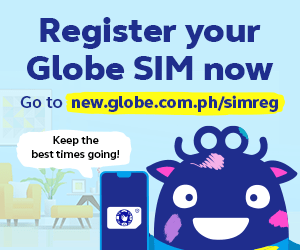 B.J. Penn vs. Yair Rodriguez
I don't think BJ Penn has the moxy that he once had anymore (you know that weeping BJ after the Frankie Edgar fight is a long cry from the BJ that licked blood off his gloves or the mauler of Matt Hughes) but despite my misgivings I would still watch him every time he decides to get in the cage. I will certainly do so when he fights against the Mexican striking demon Yair "El Pantera" Rodriguez on UFC Fight Night in January in Phoenix, Arizona. My money's on the creative kickboxing and the anything-goes-school-of striking of The Panther—he's young, uber aggressive, and has amazing distance IQ—but if he slips, Penn will take his back and that will be that.
Fedor Emelianenko vs. Matt Mitrione
There's also a Chael Sonnen vs Tito Ortiz bout scheduled for the January calendar but let's not dwell on nostalgia fights with old, over the hill fighters. But speaking of Bellator 172, The Last Emperor still holds enough mystique and a goliath reputation to not only move tickets but sell them out—yeah despite all his past upsets. I don't know about how Mitrione (albeit he IS 2-0 in Bellator so far), and his skills against the shadow of death that is Fedor, but I do hope this motivates Meathead to exercise caution and not repeat his two losses in the UFC before he transferred to Bellator. He does have enough KO power but at heavyweight so does everyone. My money's on Fedor, but of course everyone's money is.
Michael Bisping vs Yoel Romero
.
Hallelujah! This one's for the UFC's middleweight belt and is currently a fantasy rooted in teasers. This fight just has to happen specially after Bisping taunted "Soldier of God" when Romero won against Chris Weidman at UFC 205. Odds are, if Bisping makes a mistake just once with his footwork then the monstrous Romero will swarm the champ and brutalize him for all the middle fingers, thumbs down, and "scumbag" epithets that have been thrown his way. Make it so, Mr. White!
Ronda Rousey vs Valentina Shevchenko
"Bullet" Valentina carved up Holly Holm when they met in UFC on Fox 20 for a well-fought UD win—you remember Holm, the woman who decimated Rousey for the title with a stunning head kick? Here's the thing: Rousey fights for the bantamweight belt against Amanda Nunes later this December, and Shevchenko fights against Julianna Pena in UFC on Fox in Denver on January 28, 2017. We can only hope that these two Valkyries get through their matches to actually meet later in 2017 and bring about what we think is the stylistic barn burner of early 2017: Ronda trying to implement her judo and grappling against an even better striker in the young firebrand Shevchenko. May our dreams come true. And then one of them gets a rematch against Holly Holm.
Daniel Cormier vs Anthony Johnson 2
.
A rematch for the ages! Rumble Johnson rocked DC early in their first fight at UFC 187 last 2015 for the light heavyweight title. DC however wisely went to his wrestling and manhandled Rumble to eventually get the Blackzilian's back and get him to tap to an RNC. Now that drug lord and pill-popper Jon Jones has been stripped of the interim bet and is out of the picture for the next thousand years, it's up to these two gorillas to keep up the standards of showmanship among the beasts of the LHW division. 2017, let's do this!
Conor McGregor vs Khabib Nurmagomedov
Conor just got stripped of the featherweight belt. And Khabib just decimated Michael Johnson at UFC 205, all the while urging Johnson to just "Give up." Here's proof of that morale-zapping pep talk by "The Eagle. Khabib must have the next shot at that Lightweight gold. Rumors are of a Conor vs Mayweather boxing match. But c'mon, I have just three words: STOP RUNNING, CONOR!
Honorable Mentions:
Jose Aldo vs Max Holloway (if Holloway wins against Anthony Pettis on Dec 11)
Michael Chandler vs Josh Thompson (Chandler destroyed Ben Henderson in their last fight)
Chan Sung Jung vs Dennis Bermudez UFC on February 4 (the Korean Zombie is back, dude!)
What other MMA fight match-ups would you like to see in 2017?