We all know the struggles of studying these days, especially since all classes have gone online. The struggle of maintaining focus while keeping up with mountains of requirements is real, so if you're not exactly thriving right now, we totally get it. But if you're simply looking for inspo to get into that studying vibe, here are some YouTubers you could subscribe to for some relaxing study videos that make schoolwork look therapeutic and not stressful at all — apparently, that's possible!
Mar's Notes
https://www.youtube.com/watch?v=4mnKkPwD4KE
For students who are struggling with online school, check this channel out! Mar's Notes is all about aesthetic and inspirational videos for students who need an extra boost. Fun fact: She's a student of UP Diliman so iskos are sure to relate to her weekly vlogs.
Ther's Day
https://www.youtube.com/watch?v=2NBWTbWS0OI
Another aesthetic vlogger to follow is Ther's Day. She doesn't just share different tips on how to deal with online school, but also shares fashion tips. This psychology student also has content on inspirational life lessons that most students need, especially during this difficult time.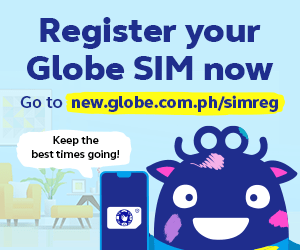 Wonuminie
https://www.youtube.com/watch?v=eBStMnkQ3uc
Get ready to study with this aesthetic YouTuber. Wonuminnie documents her daily life as a student. Dealing with a lot of school work, online class, and everything in between can be draining. Her vlogs can help students adjust to online school without forgetting to take a break once in a while.
Alyanna Ross
This preppy YouTuber's videos are quality! Her way of editing her videos are very relatable as she tries to change her intro every time. She also shows her daily routine as she deals with online school at Ateneo. Trying to balance everything is not easy but she makes it look like a breeze.
Aly's  Notes
https://www.youtube.com/watch?v=nXlROBVclZw
Balancing studies and personal stuff is hard, but this YouTuber makes it look so chill. Aly's Notes is a student at the De La Salle Medical and Health Sciences Institute. You can't help but feel awe at how she organizes her daily task, decorates her room, and even has time to share her Shopee hauls.
Aries Notes
https://www.youtube.com/watch?v=ItQIoEhixx0
Another very aesthetic channel, Aries notes show students how to create beautiful notes that they'll surely need even while in online school. She also shares journaling content.
Elly Belly
https://www.youtube.com/watch?v=wAnaQs6UBxY
Another med student, Elly Belly is one of the most aesthetic study vloggers out there. She documents not only her daily life as a student but also her hobbies and how she balances both school and personal time. Students will surely love her videos as even her room is aesthetic AF.
Ahnyeongs
https://www.youtube.com/watch?v=PzknDFy7avg
This vlogger not only shares tips about online school but even shares different recipes that students would surely like to try. Ahnyeongs also shows her subscribers bits of her daily life, including the struggles of online school (which this writer herself can definitely relate to ugh). Another plus is like most students, she's also a fangirl.
Who are your favorite study vloggers? Tell us below!