It's summer season once again and you'd definitely be missing out if you don't travel out of town at least once in the next couple of months — particularly to any beach destination. As people from the tropics, it's almost imperative to head to the beach for that much-needed dose of sun, sand, and sea. So when you're planning that summer vacay with the fambam or the squad, try checking out these locally-designed items to take along with you!
Habin PH Beach Sandals

Habin PH offers stylish and comfy sandals you can rock with your trendy summer get-up. Each piece is designed, sourced, and handcrafted locally using artisanal fabric (namely T'nalak, Yakan, and Inabel).
Lagu Sand-Repelling Products
Did you know that tourists can unintentionally displace at least three handfuls of sand per day spent at the beach? And because of climate change, natural sand replenishment just can't keep up anymore with the horde of people going on beach getaways every weekend. With the world's first sand-repelling beach blanket by Lagu, as well as its collection of stylish beach-friendly apparel, footwear, and tote bags, you can do your part in saving the environment while rocking a fashionable summer OOTD.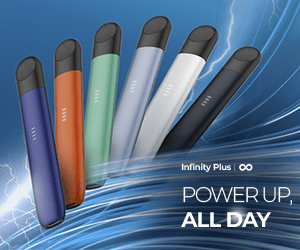 Island Girl Handbags
Your 2018 summer look won't be complete without a chic Instagrammable rattan bag which you can easily get and more from online shop Island Girl. The brand is all about sustainability and tropical vibes with all its products utilizing 80% natural materials and having been expertly handcrafted by members of rural communities.
Check out its catalog of handbags, crossbody bags, clutches, and statement totes all inspired by tropical elements!
Wawai's Organics Sunscreen
When choosing a sunblock to pack in your beach essentials, grab a can (or two) of Wawai's Organics sunscreen which is made from 100% natural ingredients, is reef-friendly, is safe for all skin types, and is packaged in reusable tin cans instead of plastic.
Alba MNL Swimsuits
Alba MNL is starting to gain recognition from women everywhere despite being relatively new in the market for offering a wide catalog of simple yet classy swimwear for women of all sizes. If you're stuck in a rut wondering where you could find a flattering swimsuit for your figure, you're guaranteed to find what you'll need here.
Guppy Floral Apparel
Floral shirts are in this summer, and Guppy takes a fresh spin on vintage tropical classics that will bring life to your vacay OOTD. Each of its unisex apparel is locally made and worth wearing with pride.
Sip PH Reusable Straws and Utensils
Having reusable utensils you can bring around everywhere with you brings us one less plastic straw away from endangering the entire ecosystem. With this, you can finally stop feeling guilty about asking for a straw when buying soft drinks and buko juice by the beach!
Beachborn Sea Salt Spray and Sunset Spray
Whether it's getting that beautifully messy hairstyle or getting tame and gorgeous locks, Beachborn's got you covered. Try out its Sea Salt Spray to give your lifeless hair more texture and volume during the day, and then its Sunset Spray for that soft blow-dry effect in the evening!
The best part is they're both naturally-made and safe for the environment, along with the rest of Beachborn's product catalog you'll want to take with you on your outing too.
Got any more to add to this list? Share your thoughts with us down below!