8 Ways to Live Like a Local in Bacolod
Sep 24, 2015 &nbsp • &nbsp Shen Mascariñas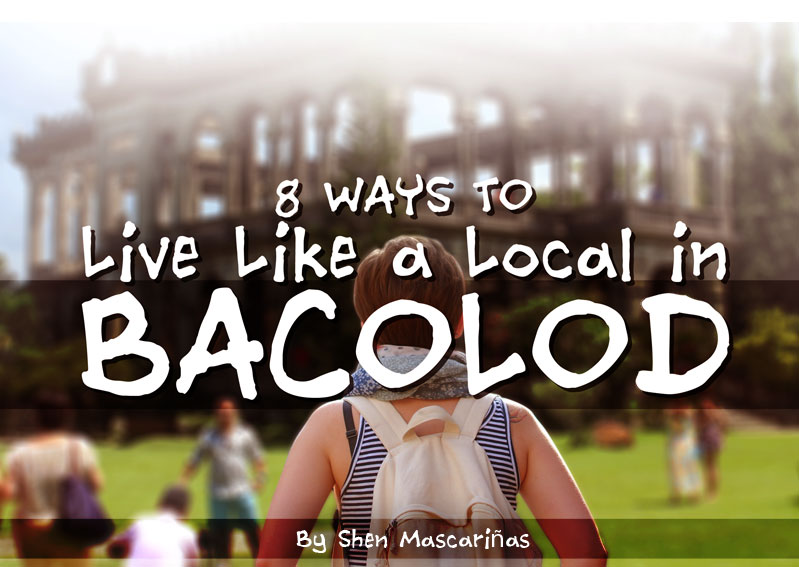 Known as the city of smiles, Bacolod has attracted many visitors with its Masskara festival, sugar canes and signature chicken inasal. The Masskara festival draws the biggest crowds year after year, but there are actually a lot more fun activities and breathtaking spots in Bacolod that you can do and visit regardless of the season.
Planning your Bacolod trip can get stressful, but you know you've hit jackpot when you have good friend who also happens to be a local. You can ask that friend all your questions, and you can be sure that you'll be getting very reliable answers. Specificity and accuracy are also guaranteed since that friend considers Bacolod home and who you can probe for more details without feeling shy.
Not everyone happens to have such a friend, but luckily we do and are more than willing to share the gathered information. Thanks to that local, here are fun and unique ways to get to know Bacolod during your visit.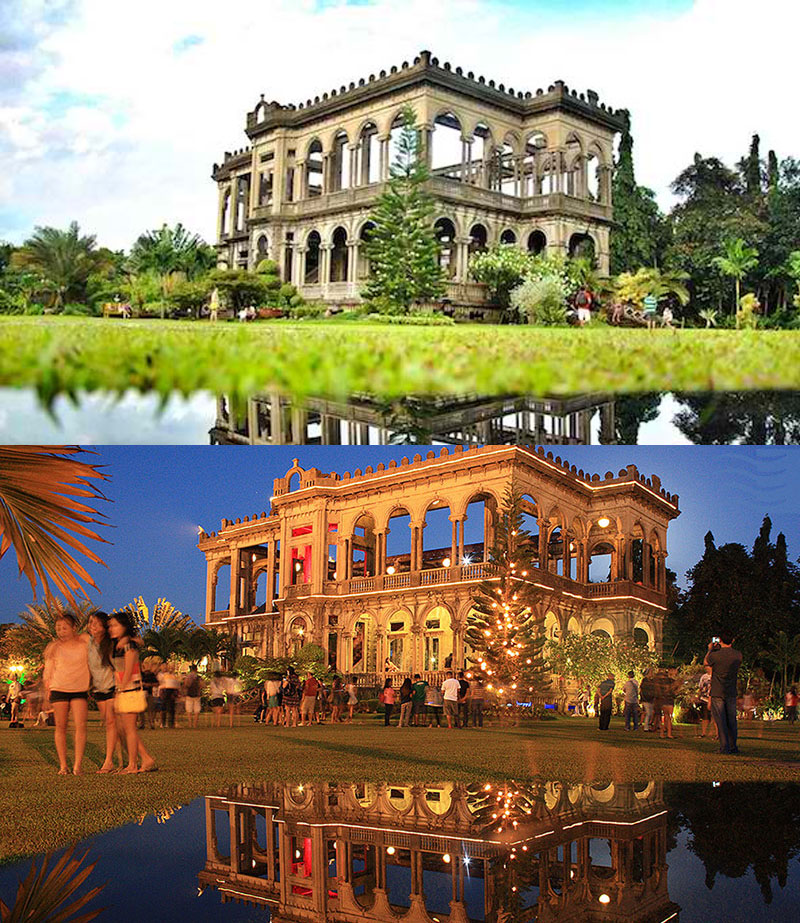 Bring out the maxi skirts, barongs, and all other articles of clothing with Maria Clara and Crisostomo Ibarra as your peg. Wear something vintage and very Filipino for your visit to The Ruins, an old mansion with its beauty and glory preserved. Have breakfast at Café at the Ruins then take photos inside with dramatic poses. These are the makings of a good start to your day in Bacolod and you'll have winner photos to boot.



It's no secret that Bacolod makes excellent chicken inasal, but with the hundreds of restaurants and vendors claiming they serve the best one, the struggle is truly real. Take that as a challenge to try as many places as you can. Have fun as you and your friends decide which one serves the ultimate chicken inasal. You can start with Chicken House and Manokan Country.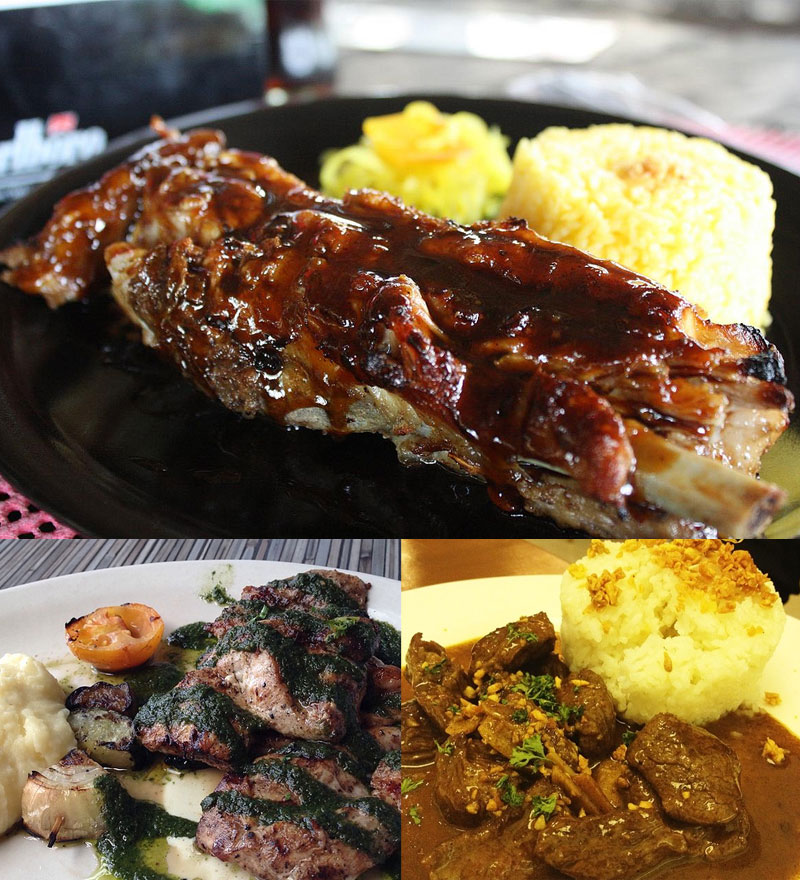 You'll find that Bacolod is home to restaurants serving the tastiest dishes priced lower than Manila. People say that Ilonggos are very meticulous when it comes to what they eat because there were many haciendas in Bacolod in the past that required very skilled cooks.
The haciendas have lessened, but Bacolod's must-try restaurants have multiplied. That excludes the many eateries specializing in chicken inasal. Try Pepe's, Lord Byron's Back Ribs, Aboy's Pala Pala, Pendy's, Bob's… and the list goes on.
Say "namit gid" to the waiter, chef, or vendor after eating their food, and watch their faces light up from either your compliment or your cute attempt to speak Ilonggo. This phrase means "very yummy." The Ilonggo phrases you learn will make mysterious and effective captions for your posts from Bacolod as well.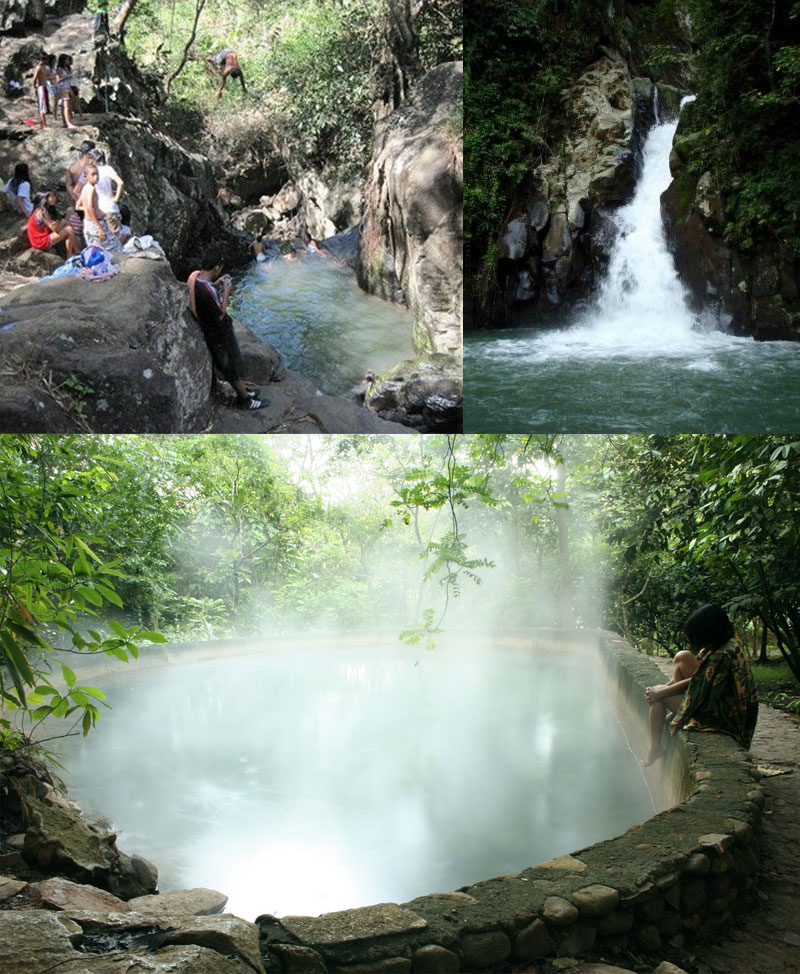 Reserve one whole day for Mambukal Mountain Resort because there are so many exciting things to do here. You can hike with a very ingenious underage guide, pick which of the seven waterfalls you want to swim in, get a massage in the spa, relax in a hot spring that has just the right temperature you can handle, and pig out in one of the seafood eateries.
You'll go home from Mambukal exhausted but with a big smile on your face, and with interesting stories in your back pocket.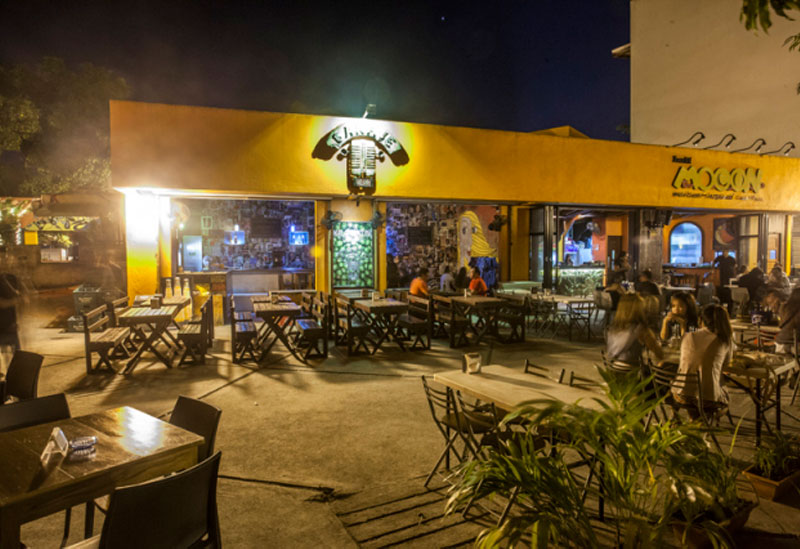 Bring your camera of choice and your strongest Insta game when you explore Bacolo's Garage-Art District in the morning. It's a compound of restaurants with very fascinating murals and graffiti in almost every corner and wall.
Go at night and experience the place come to life, turning that much more bohemian in the moonlight with live music and laid back partying. It's Bacolod's latest nightlife strip that you and your friends have to experience to make your Bacolod trip complete.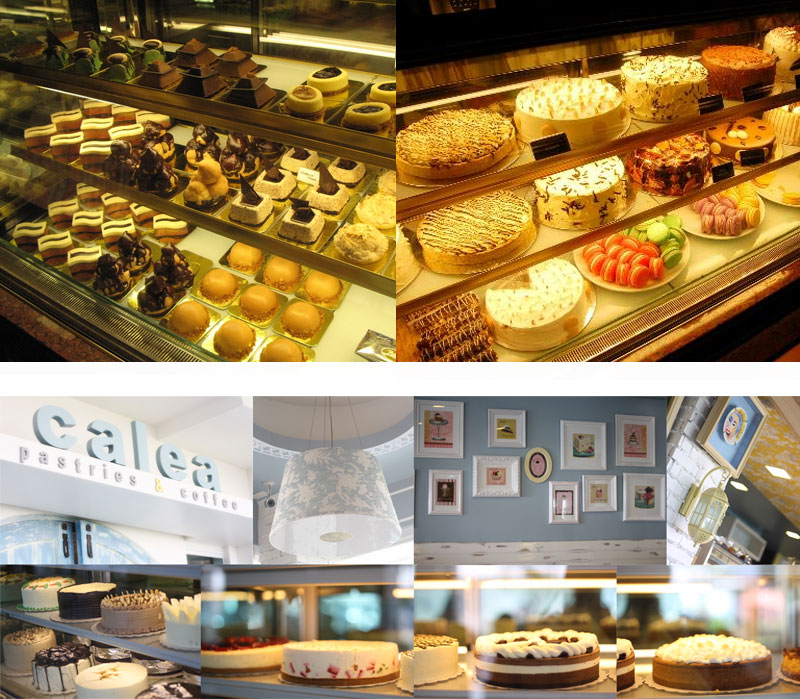 This is the perfect excuse to sample all of the dessert options (or at least the amount of sugar you can handle) from both Calea and Felicia's. Both are very famous for their delectable cakes. When you enter each store, you'll feel overwhelmed for a few seconds from the sight of all your dessert dreams finally materializing. That negative feeling will quickly turn into excitement and pure bliss as soon as you decide which ones to order. This experience is surely a taste of heaven.
Don't wait until the Masskara festival before you plan your Bacolod adventure! If you have suggestions for more extraordinary things to do in Bacolod, share them in the Comments Section below!