Based on the award-winning, critically acclaimed comic book series of the same name, Locke and Key Season 1 dropped on Netflix last Friday to great fanfare, and even greater expectations. With Netflix's own Umbrella Academy and Stranger Things making headlines as genre-favorites, and competition from the likes of Watchmen, The Boys, and The Mandalorian drawing rave reviews on other streaming platforms, can Locke and Key live up to its own hype?
The Setup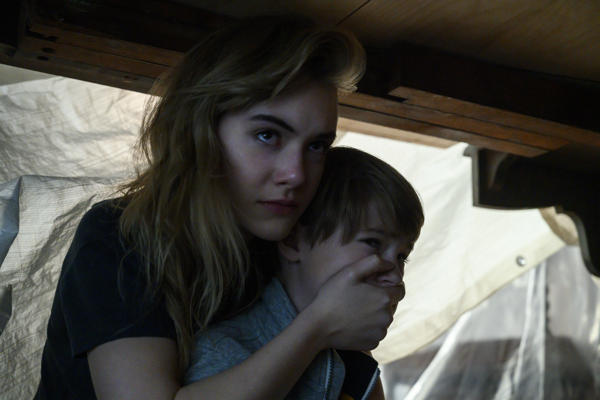 The brainchild of New York Times bestselling author Joe Hill (writer of Heart-Shaped Box, and NOS4A2), Locke and Key tells the story of a family recovering from the murder of their patriarch, Rendell Locke (Bill Heck, The Good Wife). Determined to build a new life for her family, Rendell's widow, Nina (Darby Stanchfield, Mad Men), moves herself and their three children to their ancestral home in Matheson, Massachusetts. As the series progresses, the Locke children, Tyler (Connor Jessup, Falling Skies), Kinsey (Emilia Jones, Doctor Who), and Bode (Jackson Robert Scott, the infamous "Georgie" of IT) discover that their sleepy New England town has more than its fair share of secrets, many of them centered around their mansion, the ominous "Key House".
The Story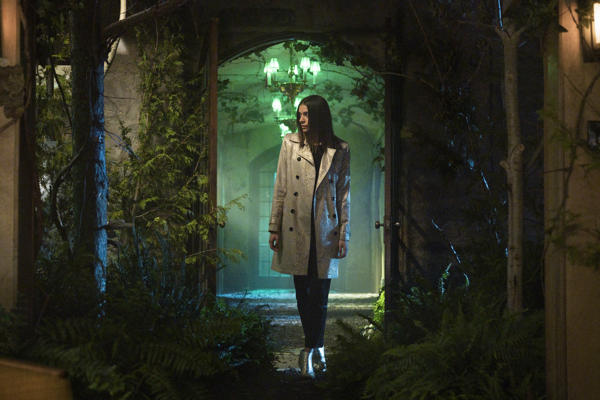 As Tyler and Kinsey struggle to make friends in their new school, Bode discovers a series of antique keys with supernatural properties. In the process of learning how they work, he inadvertently unleashes an evil force with ties to the Locke family's past. From that point, the three Locke siblings must master the powers of the keys, juggle their nascent social statuses at school, and keep their mother safe from a creature that wants them all dead.
Family Business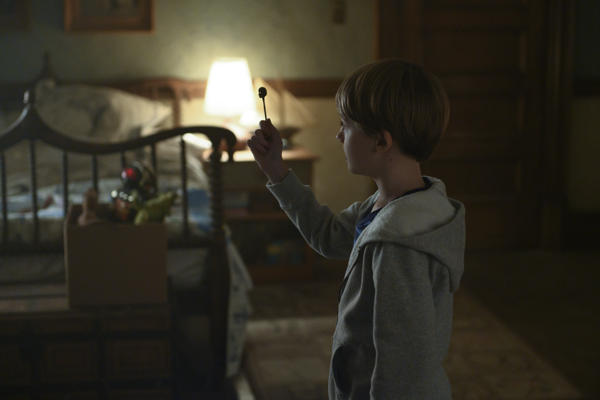 In a TV landscape where adaptations and the supernatural are top draws, the world of Locke and Key made perfect sense to try and bring to life. Combining other-worldly horror (in a New England town, naturally) and the trials of a young family following the loss of their patriarch, Locke and Key was an award-winning title that ran for five years, balancing the dynamics of grief with supernatural adventure. Whimsically realized through the pencils of Chilean artist Gabriel Rodriguez, the Locke kids' confrontations with (literal and figurative) family demons  enthralled readers, drawing audiences that might not necessarily have been comic book fans.
Following Netflix's success with Stranger Things, and with adaptations based on Hill's father's (legendary horror author Stephen King) works making it big at the box office once again, the timing arguably couldn't be better for Locke and Key's entrance in the ongoing war for content supremacy.
Adaptation(s)

Netflix's production isn't the first stab at adapting this story, with Fox (in 2011) and Hulu (in 2017) having shot TV pilots that were ultimately rejected, while Dimension Films' and Universal Studios' tries for the big screen likewise went nowhere. It wasn't until Netflix picked up the reins after Hulu's 2017 attempt that the series as it exists took shape. Under veteran producer Carlton Cuse (Lost, Bates Motel, Tom Clancy's Jack Ryan), Netflix would essentially go back to the drawing board, tossing out everything from the Hulu version except Jackson Robert Scott as Bode.
So how does it stack up?
The Big Bad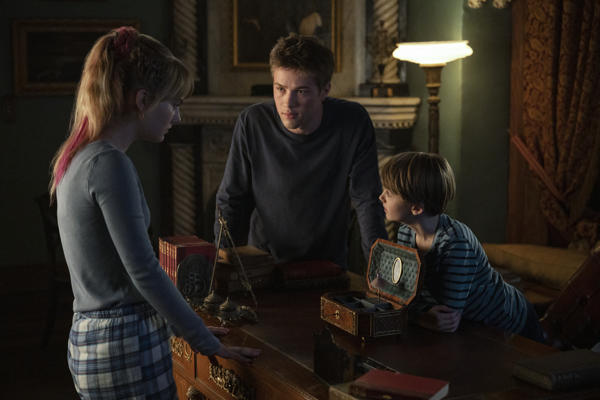 From the moment we are introduced to the Locke family and the mansion that will serve as the series' main setting, we are teased with the notion that something supernatural — if not outright ominous — is in the works. Unfortunately, the show unforgivably takes roughly a third of its 10 episodes to get around to what exactly it is we're supposed to be creeped out by. Sure, there's a creepy lady in a well, but the actress (Laysla De Oliveira, In the Tall Grass) portraying her is so amateurish as to be laughable.
As series antagonist Dodge, De Oliveira (ostensibly) tries her best, but never really manages to rise above Nickelodeon bad guy levels of villainy. Neither seductive nor threatening, her presence stands out for all the wrong reasons while everyone around her is trying their best to take things seriously. It's one thing to have to excuse Scott's singsong voice and overacted line deliveries, it's another to have to endure De Oliveira.
Teen Drama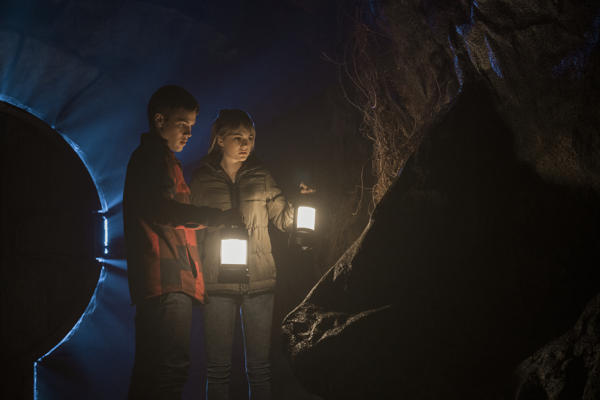 Insipid villain aside, the bigger problem here is the decision to center the show on the day-to-day lives of the Locke children. This isn't a bad thing in and of itself, as an exploration of the dynamics of grief as seen through the eyes of kids at different stages of emotional development while fending off an otherworldly threat has been shown to make gripping entertainment. No, the problem comes from the said kids' lives being presented in the blandest, broadest clichés possible, all acted out via performances that could charitably be referred to as "passable".
Make no mistake, the kids (aside from Scott, who borders on obnoxious) are doing what they can, but the scripts are what they are, forcing the viewer to slog through subpar attempts at teen drama before anything interesting happens. Considering that this is a show whose main selling point is the dark, wondrous things that can be unlocked by a set of enchanted keys, it's hard to get invested in yet another show about middle school mean girls when there are so many better examples out there.
A Lack of Consequence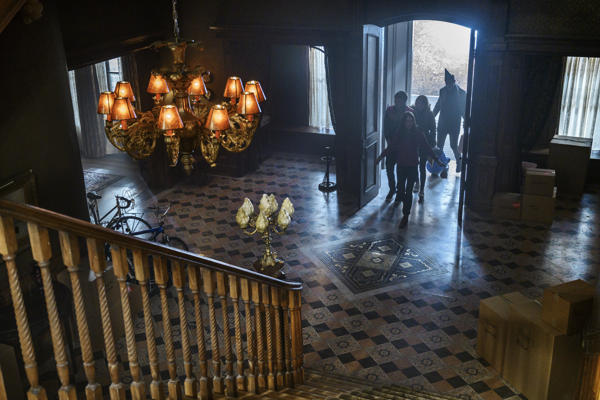 Perhaps if Locke and Key (the show) actually had something interesting to say about any of the kids, their classmates, or the (non-supernatural) situations they face, this would be an infinitely more layered narrative, but that's not the show we got. Compounding matters is the nearly complete lack of urgency in the proceedings, and this isn't just in regard to the aforementioned first three episodes; following their first encounter with the power of the keys, and Bode's explanation of his encounter with the well lady, elder siblings Tyler and Kinsey just…go about their lives. It isn't until Dodge invades their home that they remember that they even remember that THERE IS A CREEPY WELL LADY TRYING TO KILL THEM ALL.
This doesn't just rob the show of tension and suspense, it robs one of a reason to care about what' going on – if the main characters aren't concerned about the show's core premise, why should anyone else?
The show only really picks up when it finally leans into its own mythology, giving viewers an intriguing, tantalizing glimpse of what could have been, had Locke and Key actually been about, say, magic keys and the locks that they open. By the time we get to the final act, it's clear that the story is scrambling to make up for the first act's glacial pace, but this results in a series of so-so reveals that probably would gone down better if their seeds had been planted earlier, rather than force-fed to the audience as a set-up for Season 2.
The Bottom Line
As with any adaptation, changes were made from the source material, and there's nothing inherently wrong with that, as characters and situations are almost always tweaked to make the transition to the screen smoother. Whether that means converting sharply-defined characters into standard-issue teen drama stereotypes, rendering fantastic concepts as mundane, or reducing the Locke family's tragic backstory into straightforward, easily-shot vignettes, such is the prerogative of the people producing the adaptation.
Likewise, it is the prerogative of the discerning viewer to bypass the show entirely, pick up the original comics, and find out just what the heck they're missing.
Do you agree with our Locke and Key review? Tell us below!