If you've ever dreamed of being the very best that no one ever was, now's your chance to channel your inner Pokémon trainer in your personal style. In an unexpected yet oh-so-welcome turn of events, French brand Longchamp (known for its uber popular Le Pliage bag) is collabing with Pokémon, and we couldn't be more thrilled. Here's what you should know about the Longchamp x Pokémon collab.
You'll want to catch 'em all

The Longchamp x Pokémon designs feature Pikachu, and comes in four exclusive versions: (1) in black and white LGP canvas; (2) in embossed leather; (3) in a numbered, limited edition; and (4) in black canvas featuring a Pikachu specially designed for the fashion house, complete with a jockey's helmet that pays homage to the Lonchamp logo.
The bags are coming to Pokémon GO!

To celebrate the collab, Pokémon GO players will be able to customize their avatar with a new Longchamp x Pokémon backpack accessory, which will be available between October 2 and November 17, 2020 in the Pokémon GO shop.
The game will also celebrate the collab with a special in-game event, just in time for Paris Fashion Week. From October 2 at 8:00 a.m. Pacific Time (GMT -7) until October 8 at 10:00 p.m., fashionable Pokémon will start appearing in the wild, challenging Trainers in raids.
Players can also match their avatar in by picking up any of the four exclusive versions of Longchamp  x Pokémon Le Pliage bag.
So, what do the bags look like? Here are just some of them: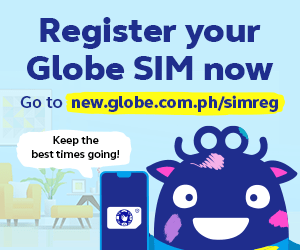 Le Pliage Pokémon Backpack

Le Pliage Pokémon Fanny Pack

Le Pliage Pokémon Large Shoulder Bag

Le Pliage Cuir Pokémon Small Tote

This is also available in black and red.
Le Pliage Cuir Pokémon Mini Tote

This bag is also available in white.
Le Pliage Pokémon Pouch

Le Pliage Pokémon Small Shoulder Bag

The Longchamp x Pokémon collection will be available from stores and online from October 13, 2020.
No need to travel across the land, searching far and wide for these bags. Longchamp is exclusively available at Rustan's Makati, Rustan's Shangri-La, Rustan's Cebu, Greenbelt 5 and Rustans.com.