If you're one of the many Filipinos who are considering putting up an online business as a response to this pandemic, join the club. We've seen plenty of Micro, Small, and Medium Enterprises (MSMEs) pop up since the start of the quarantine — a testament to just how resourceful Pinoys can be. Starting a new business can be a daunting task. So is transitioning your physical business to the digital sphere. How can MSMEs stay competitive and thrive as they navigate the strange new world of e-commerce? To answer that question, PLDT Home has made it its mission to empower these MSMEs through its new PLDT KaAsenso Programs. Here are 8 ways it's doing just that.
It gives minigosyantes affordable high-speed Fibr
The newest PLDT KaAsenso Plans provide small businesses with high-speed PLDT Fibr connections at affordable prices. Business owners can opt for the KaAsenso Regular Plan 1888 at 10Mbps with a FREE permanent speedboost of up to 20Mbps, or the KaAsenso Regular Plan 2199 at 20Mbps with a FREE 40Mbps speedboost. Both plans come with unlimited calls to landline, as well as free installation and activation worth Php 3,000.
It helps minigosyantes build online stores
PLDT empowers small business owners to expand their business' reach and create their very own online store, complete with payment and delivery features. To do this, PLDT has partnered with sulit.ph Buy and Sell, sulit.ph Business Directory, and UnionBank GlobalLinker.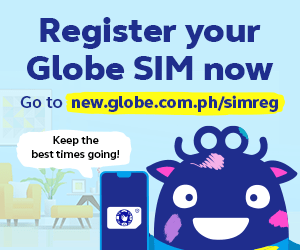 It connects minigosyantes to a delivery partner
Now that physical meet-ups just aren't practical anymore, getting your product from Point A to Point B in a fast and secure manner through door-to-door delivery is crucial to keeping your business running. PLDT KaAsenso makes things easy for small business owners by partnering with Grab, connecting minigosyantes to their GrabExpress Madiskarteng Boss Club. GrabExpress Madiskarteng Boss Club is an exclusive rewards and loyalty program that gives online entrepreneurs access to discounts, rebates, placements, loans, and learning opportunities, making deliveries easier and more affordable.
It helps minigosyantes promote their products
So you've got a great product. You've got a virtual storefront. Now, your next order of business is getting people to see what you've got to offer. PLDT KaAsenso makes it easier for small business owners to place their products in high-traffic market places, such as sulit.ph Dapitan Arcade and sulit.ph Buy and Sell.
It helps minigosyantes manage their payments
Offering multiple payment options — such as cash-on-delivery, digital payments via bank transfer, e-wallets, or credit cards — is a must if you want to attract as many customers as you can. If you're not sure where to start, PLDT KaAsenso makes the process smoother by partnering with PayMaya, so you're sure to start out strong.
It fosters connections between entrepreneurs
PLDT KaAsenso invests in entrepreneurs by hosting events to increase their businesses' visibility and connect them with market stakeholders. On September 24 to 28, 2020, PLDT KaAsenso is partnering with the Department of Trade and Industry (DTI) and the One Town, One Product (OTOP) Philippines for the DTI and OTOP Virtual Trade Expo 2020. The first event of its kind, this online national livelihood caravan will let MSMEs promote their products and services while connecting budding entrepreneurs with established business owners and investors.
It equips budding entrepreneurs with business know-how
At the DTI and OTOP Virtual Trade Expo, business owners have the option to attend virtual seminars and workshops to learn more about starting a business, learning about the latest tools and resources, and honing their business skills.
And there's more where that came from
That's not all you're going to see from PLDT — the country's fastest fixed network is also moving to release more KaAsenso Plans very soon, empowering even more minigosyantes as they go digital.
Grow your business with PLDT KaAsenso! For more information about the PLDT KaAsenso Plans and the Virtual Trade Expo, visit www.pldtkaasenso.com today or visit www.virtualtradeexpoph.com.