End your stressful work week with a dose of good news thanks to new music. The world might be descending into chaos but as long as you've got tunes to bop to — like Red Velvet's comeback EP — or releases to look forward to — like Ed Sheeran's Equals — you're good to go. Here are this week's best music news from Lorde releasing 'Solar Power' to Pentatonix teaming up with K-pop group ATEEZ.
Lorde hits everyone with her Solar Power
The long, long wait is over today after Lorde (Ella Yelich-O'Connor) dropped her third studio album, Solar Power. The last time we got music from her was when she released her 2017 introspective album Melodrama which got nominated for 2018 Best Album of the Year at the Grammy's. In the four years that she's been gone, Lorde took a much-needed tech detox, spent time in Antartica, logged on her finsta, and came back with an album that sounds like the pause you need from this chaotic world. Give it a listen on Spotify and Apple Music.
Ed Sheeran is coming
View this post on Instagram
Just like Lorde, Ed Sheeran's last studio album was in 2017 with Divide. To this day, whenever I hear "Perfect," I think of the six wedding same-day-edits I watched that featured that track. Ed's previous albums were Plus in 2011 and Multiply in 2014. Even kindergarteners can predict his next release will naturally be called "Minus" but lo and behold it's called Equals. It will be released on Oct. 29, 2021 so mark your calendars. In the mean time, you can listen to his lead single "Bad Habits" below: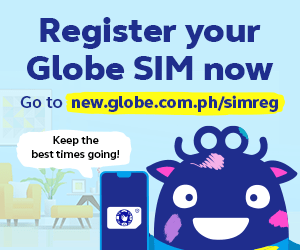 Red Velvet's comeback
More than a year after their sudden hiatus that started in December 2019, K-Pop girl group Red Velvet is ready to take over the world again. Their latest single, "Queendom" is the lead track from their sixth EP of the same name. The mini-album features six tracks in a blend of Red Velvet's signature bright and upbeat sound that's definitely an earworm for days to come. Listen to Queendom on Spotify and Apple Music.
Little Mix announces a greatest hit album
View this post on Instagram
Mixers are in for a treat! British girl group Little Mix just announced that they will be releasing an album called Between Us that's packed with their greatest hits plus five new songs. The tracklist includes songs like "Black Magic," "Wings," and "Shout Out to My Ex." Between Us celebrates a decade of the group's existence, friendship, and the love and bond they have with their fans. It's set for release on Nov. 11, 2021. Preorder yours and catch a sneak peek of the trio's dazzling photoshoots here.
Pentatonix and ATEEZ just had a collab
TOMORROW. @ATEEZofficial #PTXATEEZ pic.twitter.com/88z9BoOgGn

— Pentatonix (@PTXofficial) August 19, 2021
Bop to Pentatonix and rising K-Pop group ATEEZ's playful head-bopping collab with "A Little Space." ATEEZ members Yunho, San, and Jongho smoothly sing Korean on the track alongside the American acapella band. The three idols will be featured in the music video too. Watch it here.
Young K goes solo
Young K Solo Debut
1st Mini Album <Eternal>

2021.09.06 6PM (KST)#DAY6 #데이식스#YoungK#Eternal#JYP pic.twitter.com/ZVUVYkXQeV

— DAY6 (@day6official) August 19, 2021
Mark your calendars, DAY6 member Young K will make his solo debut and release a mini-album soon. Eternal is confirmed for release on Sept. 6, 2021, at 6 PM KST (5 PM PHT). Not much information has been released but you can go ahead and follow DAY6 on Twitter for updates. While you're waiting, stream Young K and Ben&Ben's collab — a new version for the Pinoy band's hit song "Leaves."
TXT releases new music
Five-member K-pop boy group TXT (Tomorrow x Together) dropped a new song with a new music video last Aug. 17. "LO$ER=LOVER" is part of their repackaged album, The Chaos Chapter: FIGHT OR ESCAPE. Considered as the fourth generation K-pop leaders, TXT's powerful comeback sold about 295,000 copies on its first day. Listen to the album on Spotify or Apple Music.
NCT prepares for their comeback
View this post on Instagram
NCT members Jungwoo And Haechan startled the fandom when they made their own Instagram accounts. Their usernames curiously include "NCIT" which fans later found out meant "Neo Culture Institute of Technology." According to Soompi, this might be a hint on the K-pop group's comeback theme with a school concept. The group is set to have their comeback with the release of their full-length album this September.
NCT 127 IS COMING pic.twitter.com/vxWd1frGCf

— NCT Charts (@nctcharts_) August 19, 2021
Check us out on Facebook, Instagram, Twitter, and YouTube and be the first to know about the latest news and coolest trends!