If you don't have a tabo and timba combo in your bathroom, are you even Filipino? This multi-purpose wonder of an invention can be used for taking a bath, watering plants, cleaning, spraying the driveway so the neighbors' dogs won't leave their morning poo, and cleaning up after yourself once you're done doing your biz in the CR. A good one won't cost a fortune and will last you for years. Heck, maybe you can even pass it on to your grandkids. Check out some of the most aesthetic tabo you can get online.
MUJI PP Bath Dipper

MUJI's controversial bath dipper became the talk of the town a few years ago when word got out that they're priced P365 each. Dubbed by the internet as "the tabeaux," this fancy water dipper is described as a bathroom tool with an angled handle "designed to make it easier to scoop water with less weight on the hand." In other words, a tabo. If you're thinking of getting one, MUJI recently reduced the price of this aesthetic tabo so the masses can get a taste of luxury at least once in their life. You can get it online for P265. #Tipid.
That Expensive AF Bilao Isn't Alone; Here Are More Ridiculously Overpriced Items We've Seen
That Expensive AF Bilao Isn't Alone; Here Are More Ridiculously Overpriced Items We've Seen
Meryl Medel | May 24, 2021
Japan Home Centre
Japan Home Centre's clear bath dipper is a refreshing sight after being surrounded by solid-colored bath dippers all our lives. Where else have you seen such minimalist perfection? And it retails for only
P44
too! Putting that into perspective, you can get six Japan Home Centre
tabo
s for the price of one MUJI Bath Dipper. Or like the houseware chain so cheekily posted recently, you can get 1.5 million of their clear bath dippers if you have
P67 billion
. Smort.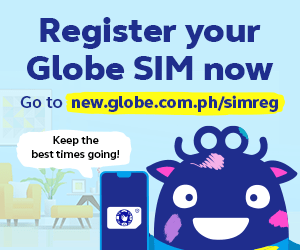 Japanese Water Dipper

Fans of the #TeamWhite and #TeamKahoy movement gets a chance to combine their twin obsessions with this aesthetic tabo. It's got a solid wood handle with a white, plastic dipper and a rope so you can display your budol find for everyone to see. Get it for as low as P120 online. If you've got extra cash, splurge it on an equally aesthetic timba and tabo combo for P700.
Silicone Collapsible Water Dipper

If you'll ever need a water dipper while on-the-go, this one is perfect for you. Why would need a collapsible tabo?Maybe your office lavatory is stuck in the dark ages where bidet was non-existent or you live in an expensive condo with a bathroom built for ants and you want a space-saving item (it's got a space-saving pail counterpart too). This cute tabo is available in gray and pink for P89.
Klio Water Dipper
It can't get as straightforward and practical as this. SM Store's three-pack Klio Water Dipper ticks all the boxes for minimalism, practicality, and durability — in other words, a truly aesthetic tabo. Plus, at P100 for three, our thrifty moms will agree it's priced just right.
Golden Water Dipper

Move over wood-and-white furniture lovers, this Golden Water Dipper will blow all other water dippers out of whatever cheap pail it's floating in. It's gold, it's shiny, and if we're going to bestow the title "The Tabeaux," this one right here deserves it. Because, well, at P348 each, it's also got a fancy price. It's made with titanium coated stainless steel — quality and aesthetic. Get it in gold, rose gold, rainbow, red-orange, and silver.
Home Gallery Dipper

A netizen recently discovered that she found a great dupe for the infamous MUJI Bath Dipper and it doesn't cost a fortune. The Home Gallery tabo looks almost identical with its round, angled handle and matte finish and you can get it for P80. You can find Home Gallery items in hardware stores and Landmark Department Stores near you.
Mom & Baby Dinosaur Dipper

This super cute number is perfect for moms with toddlers for fun bath times. And even if you're a 24-year-old single individual, we won't judge you for buying such a kawaii water dipper. Let people enjoy things! Get it from SM Store's official website or Shopee Flagship store for only P99 in baby blue or pink.
Check us out on Facebook, Instagram, Twitter, and YouTube and be the first to know about the latest news and coolest trends!