Enola Holmes was released on Netflix in 190 countries last September 23. If you haven't watched it over the weekend, here's a reminder that you should.
The story is based on the Nancy Springer novel series which follows the titular character on a quest to find her missing mother (Helena Bonham Carter). Stranger Things alum Millie Bobbie Brown plays the headstrong teenage sister of Sherlock (Henry Cavill) and Mycroft (Sam Claflin). Her quest to find her mother lands her in the path of the young Viscount Lord Tewksbury played by the handsome Louis Partridge. They forge an alliance and uncover secrets about their respective families along the way.
the way i watched #EnolaHolmes for the plot and Millie and ended up finishing the moving simping for Louis LIKE HOW COULD YOU NOT?!? LOOK AT HIM pic.twitter.com/xqorBHDMwD

— 🌱 needs Louis Partridge moots 🌱 (@LOUPARTRIDGE17) September 27, 2020
Now it's no secret most of us watch this film for the intriguing plot and to see Millie, Henry, Sam, and Helena in one screen but Louis Partridge was a welcome surprise. Dare we say he is the appointed White Boy of the Month? Read on to find out more about Louis.
How old is he and when was he born?
View this post on Instagram
Born on June 3, 2003, Louis recently turned 17 years old. He possesses the charming face of an actor poised for success and will certainly be around for a few more remarkable roles. Louis has been likened to Call Me By Your Name's Timothee Chalamet, and some say he could also pass for a younger version of Peaky Blinders' Cillian Murphy. There's just something about those magnificent eyebrows, high cheekbones, and that confident smirk.
Enola Holmes isn't his first acting stint
View this post on Instagram
Louis was cast as Felix for the Charlie Manton short film Beneath Water (2014). Since then he has bagged a few roles such as young Henry Bates in the film Amazon Adventure (2017) and the young Piero de' Medici in the TV series Medici (2019). He was an extra in Paddington 2 (2017) but sadly his scene was cut in the final edit. Interestingly enough, his IMDb profile lists him as Peter Pan in the upcoming 2021 film The Lost Girls.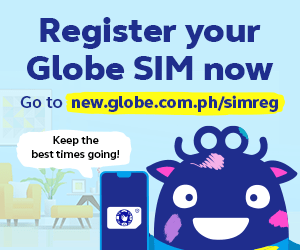 Louis filmed his parts for Enola Holmes after finishing his academic exams
View this post on Instagram
According to his interview with Vogue, Louis started filming for the movie a week after taking his General Certificate of Secondary Education (GSCE) in England. He shared that he was guilty of focusing more on the auditions than his studies. Mostly because he found out he got the role of Viscount Tewksbury while he was about to go take an exam.
He wanted to be a model
View this post on Instagram
Louis tells Vogue that he has always wanted to be a model and sometimes has to "remember that [he is] an actor." He has confessed to having spent a lot of time browsing the racks of London's Dover Street Market and admiring the high-fashion clothes. But Louis' dreams seem to have been quashed time and again as he shares that he has "been told numerous times, [he's] not tall enough to be a runway model."
He made it to Tatler's 'Brits in Hollywood 2020' list
View this post on Instagram
The feature was published on the March issue of Tatler and it included the brightest young Brits in Hollywood all under 30 years old. Louis (who is the youngest on the list) has described the feature as completely surreal and shared that he's trying to not get wrapped up in all his newfound fame. Looks like a step closer to Louis' dream of becoming a runway model, if you ask me.
He has spent summer and quarantine learning piano
View this post on Instagram
And as if he couldn't be any more perfect, Louis has also been learning piano for the past few months. Although there aren't clips of him showing off his skill, he shares with I-D that since the summer holiday, he has taught himself to play piano and spends time cycling through the streets, binging shows, and running with his dad. Check out his Instagram highlights to browse song recos from him!
Millie immediately liked him when he auditioned
View this post on Instagram
Millie's cute Instagram post a few days ago showed the phrase "He's good" handwritten on the back of a film script. She said when Louis auditioned for the role of Viscount Tewksbury, she immediately knew that he was "the 1."
Louis and Millie remain close friends even after filming
View this post on Instagram
And speaking of the Louis-Millie friendship, you'll be glad to know their chemistry on-screen bleeds into real life. Louis has said that friendship with the actress gave him "a sort of freedom to try new things." He shared that Millie helped him with his scenes if he was too nervous and that his scenes with her "came quite naturally."
What's your favorite Viscount Tewksbury scene?