If you've been thinking of purchasing an air fryer, this is a sign to get one. Air fryers are fantastic kitchen gadgets that let you fry, roast, toast your food, and even bake treats with it. The machine works by blowing hot air around the basket giving your food that crisp exterior without dunking them in boiling hot oil. The result? Evenly cooked food in significantly less cooking time, and less fat at that.
So should you get them? Absolutely! For Filipinos who love fried food, an air fryer is worth every peso. Check out these air fryers below, ranging from budget to splurge.
Xiaomi
View this post on Instagram

Xiaomi's Mi Smart Air Fryer comes in a clean, sleek, white 2.6-liter capacity. The 360-degree hot air high-speed circulation technology ensures your food is cooked and heated evenly and thoroughly. The air fryer has a clear display of cooking modes for convenient control.
Get the Mi Smart Air Fryer at Xiaomi for P2,795 online at Xiaomi's Viber community or visit their physical stores.
Lazada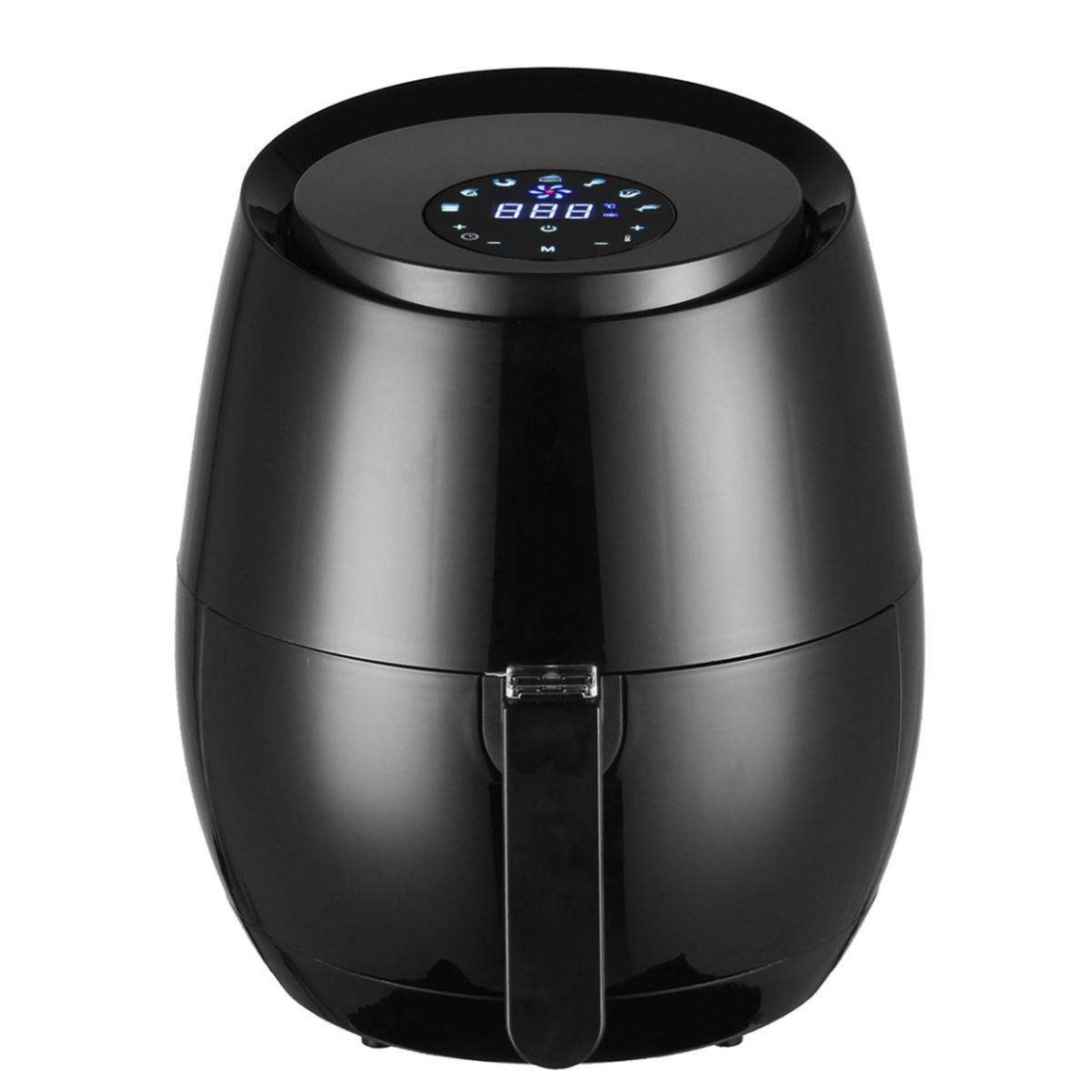 If you don't mind brandless appliances, this Multifunction Air Fryer from Lazada is a great buy. It has a digital touch screen where you can choose from seven cooking modes including chicken, chips, fish, steak, shrimp, and pork. It also has a 3.6-liter removable basket capacity. Still iffy about purchasing? Check out the review section that's raining five stars.
You can purchase this for P3,183 on Lazada.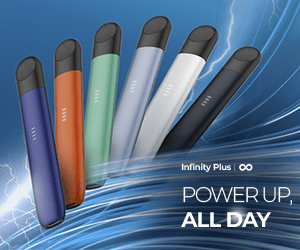 Kyowa
Fry, roast, toast, bake, and grill with Kyowa's 3-liter Air Fryer. It almost looks like a small coffee maker but it could actually be your answer to the eternal question "What should I eat?" You can use little to no oil and cook up to 200-degrees Celsius. This model comes in two colors: red and black. If you want more bang-for-your-buck, you can opt for the 7-liter Kyowa Air Fryer (which can fit a whole chicken) that will only cost you P1,000 more.
Get the Kyowa Air Fryer 3.0L for P3,500 or the Kyowa Air Fryer 7.0L for P4,500 at the official Lazada store or at Abenson online.
Midea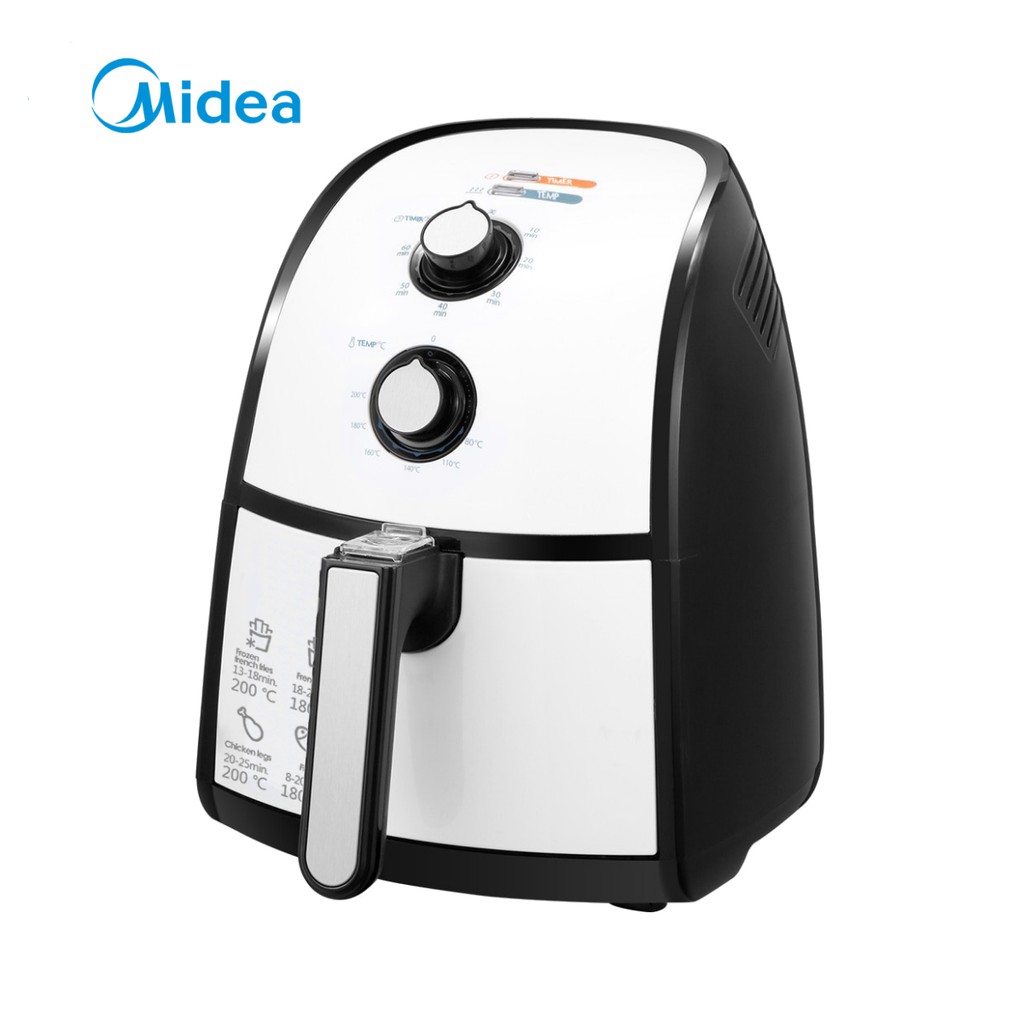 This Digital Kitchen Air Fryer from Midea can grill, roast, and air fry your meals. It can also bake your cookies, cakes, and even cheesecakes (if you're creative enough). It has a 2.5-liter capacity and it comes with a one-year full replacement warranty.
Get it from Midea's official Shopee store for P5,995.
Baumann Digital Air Fryer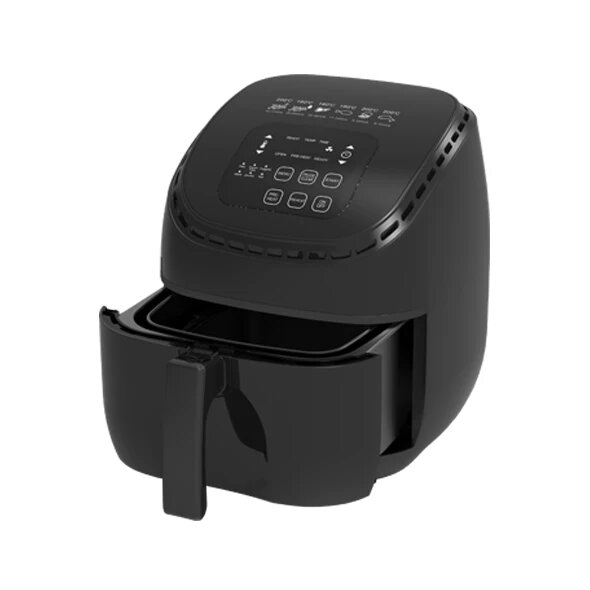 Baumann has recently restocked their Digital Air Fryer. It's equipped with a removable non-stick basket and a digital touch screen menu. The six built-in cooking presets are fries, frozen fries, nuggets, steak, poultry, and fish. The rapid-air technology lets you fry, bake, grill, toast, and reheat almost anything you like.
Baumann Digital Air Fryer is available on their website for P5,995 with free delivery within Metro Manila.
Hanabishi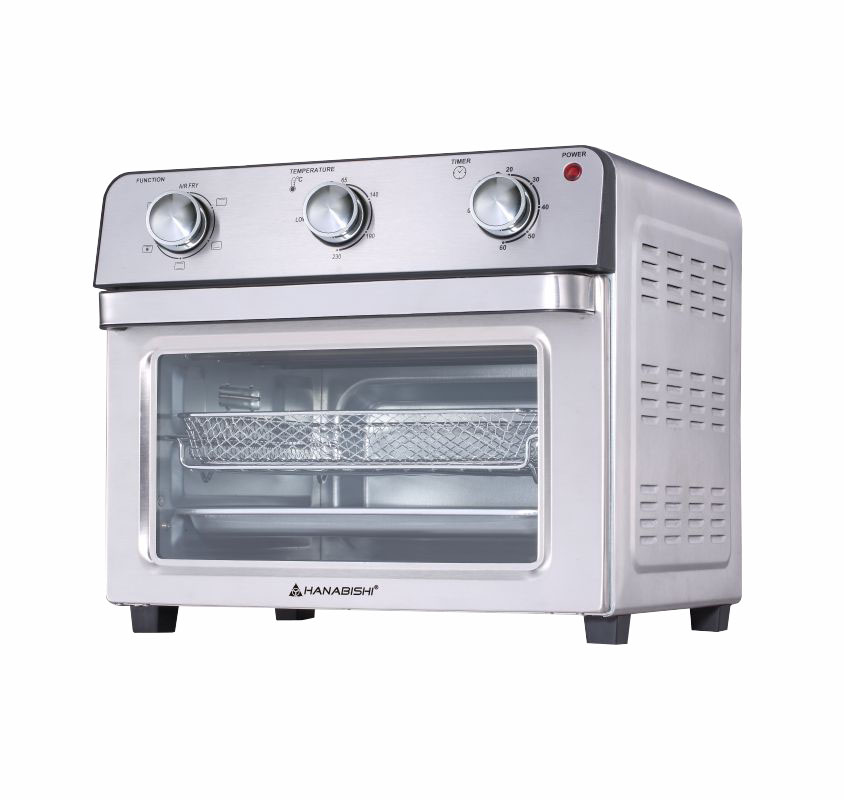 We've only heard good things about the Hanabishi Air Fryer Oven. It has a great 23-liter capacity that's large enough to air fry a 4-lb. chicken or bake a 12-inch pizza. It comes with a rotisserie attachment, an air fryer basket, a baking pan, and an oven rack. This air fryer's six functions include air fry, boil, bake, toast, convection broil, and convection bake. You might never want to leave your kitchen – ever.
You can purchase the Hanabishi Air Fryer Oven for P6,315 on their website but since it's often out of stock, you can check Facebook marketplace or Shopee for resellers.
If you live in a smaller home, the Hanabishi Air Fryer Hafryer (P4,185) 70 with a 7-liter capacity might fit your home better.
Imarflex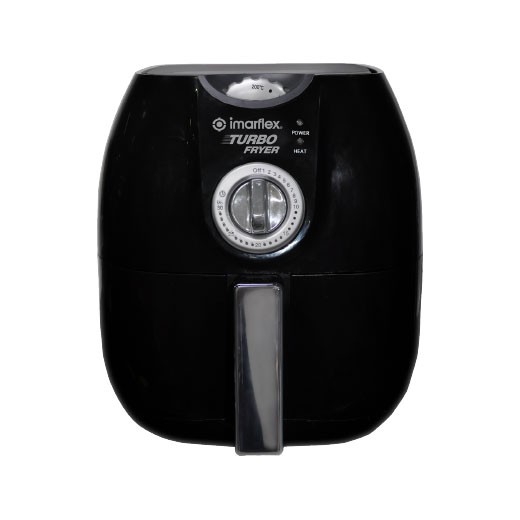 The Imarflex Turbo Fryer has a 3-liter capacity in its stainless steel grill basket. Whether you're craving French fries, cookies, or grilled chicken, this air fryer can give you that and more in a matter of minutes. It's delivered straight to your doorstep with a recipe book included so you make the most out of it.
Get the Imarflex Turbo Fryer on Shopee for P6,700.
Philips
The Philips Airfryer comes with unique rapid air technology, a digital screen, an adjustable temperature of up to 200-degrees Celsius, an adjustable timer, smart preset buttons, and a large cooking capacity. To know more about the Philips Airfryer function and additional recipe ideas, you can click here
The Philips Viva Collection Airfryer is available in white/lavender and black versions for P15,495. You can get the Viva Collection Digital Air Fryer for P18,995.00. Both of these come with a recipe book and a 2-year worldwide guarantee service.
Extra tips
Newbies in the air frying game might want to broaden their knowledge of the appliance's many functions. To make the most out of it, join Facebook groups where fellow Filipinos share tips, tricks, recipes, and everything air fryer-related. Facebook groups Air Fryer Tips & Recipes PH and Air Fryer Philippines by Doc Jas' Kitchen are just some of the great ones.
If you think you're past the beginner stage and you're looking to air fry something other than chicken, check out Air Fryer Guy on Facebook and Tiktok for doable recipes (and jingles).
Have you tried cooking in an air fryer?