8 Essential Wardrobe Staples Every Woman Should Have in Her Closet
Feb 22, 2023 &nbsp • &nbsp Kyzia Maramara
Valentine's Day might be over but it isn't the only day of the year where you can treat yourself and your loved ones too. Singaporean brand Love, Bonito recently celebrated Galentine's Day the best way they know how — surprising everyone with a collection that features romantic silhouettes, wardrobe staples, and fun neutrals. So if you and your gal pals are planning another date sometime soon or you need a little wardrobe refresh, these OOTDs are not only perfect for the 'Gram, but they're also built to last years. Here are a few essential wardrobe staples you and your squad should have for 2023:
For girl bossing: Stela Button Front Blazer (approx. P2,739)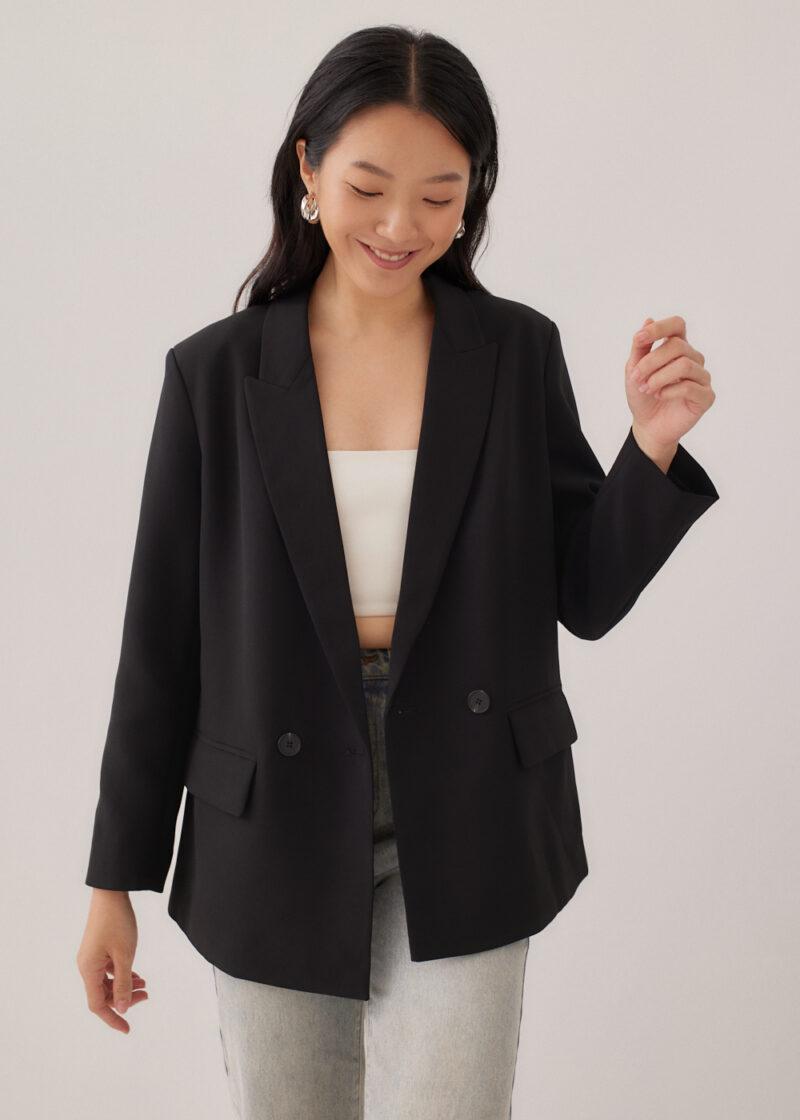 We're officially back to regular programming (a.k.a. the long-awaited return to the office) and with it comes the stress of picking OOTDs. This is why staples like the Stela Button Front Blazer is a great piece to keep in your wardrobe. It's perfect for formal office wear paired with a blouse and slacks or for casual wear paired with jeans and sneakers. You could never go wrong with loose-fit blazers like this!
For romantic date nights: Guada Lace Trim Puff Sleeve Blouse (approx. P1,743)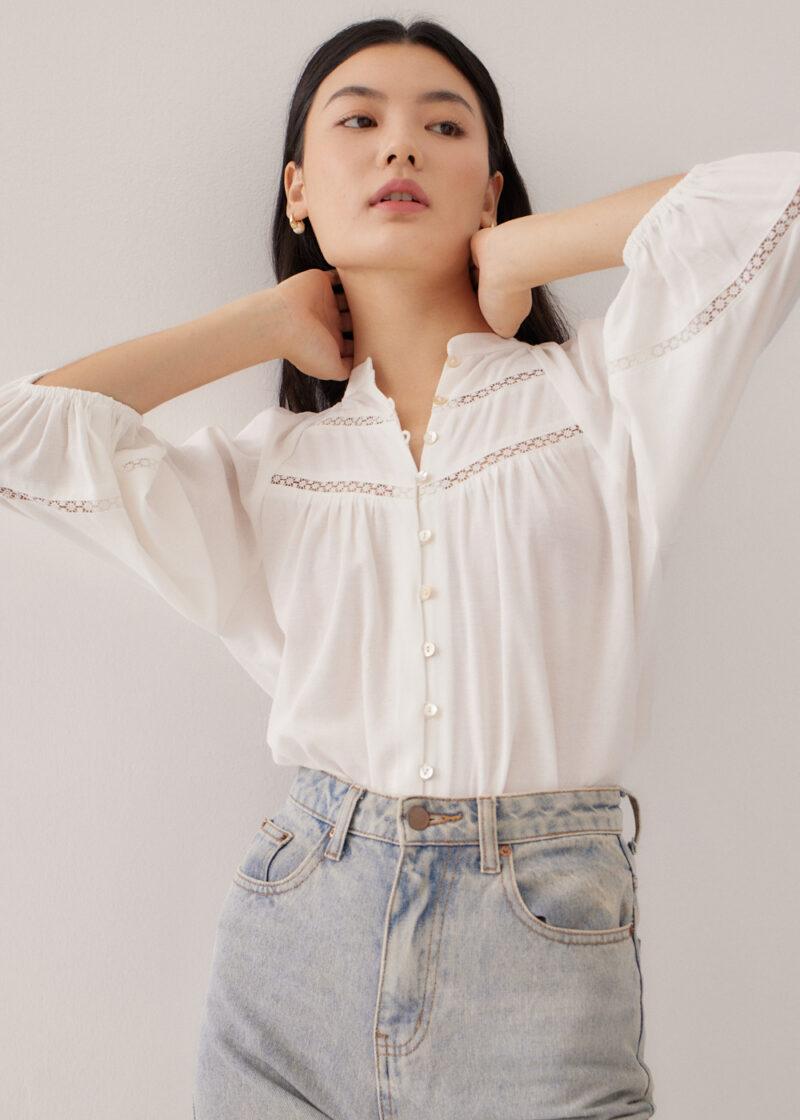 Pull a pseudo Fearless (Taylor's Version) album cover with the Guada Lace Trim Puff Sleeve Blouse. It's perfect for the romantics. This blouse is made of soft rayon, smooth to the skin, and is designed with a puff sleeve and a mandarin collared neckline with delicate lace trimming. Tuck it into your favorite pair of jeans or skirt and you've got yourself a casual date fit.
For utmost comfort: Philippa Cotton Ruffle Maxi Dress (approx. P1,942)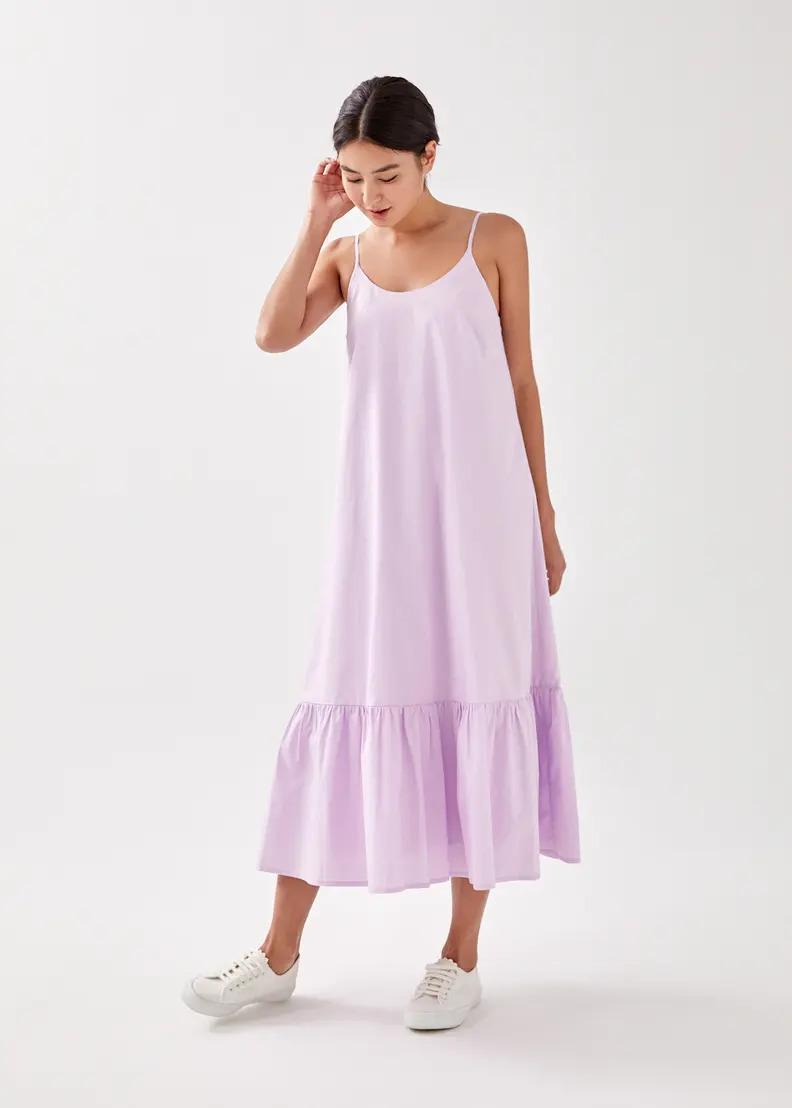 You can never go wrong with a dreamy dress to add to your wardrobe staples. The Philippa Cotton Ruffle Maxi Dress features a trapeze silhouette and a simple scoop neckline. It also comes with functional side pockets (a win for women everywhere!). Walk the shoreline and feel the breeze on your skin. It's the perfect dress to battle the humid local weather and once you top it with a denim jacket or a cardigan, it could pass for an uber comfortable officewear too.
For playful hangouts: Jaylin Elastic Puff Sleeve Romper (approx. P1,942)
Jumpstart your summer adventures with an outfit that's versatile in every way. The Jaylin Elastic Puff Sleeve Romper is made of breathable linen and features a front elasticated cut-out design, perfect for the humid weather. It also comes with functional side pockets (yes!) and a back zip closure. If you're looking for an OOTD that's perfect for a sweltering summer day at the beach or just a stroll around the mall, this romper deserves to be your go-to.
For care-free weekends: Leanne Padded Linen Plunge Top (approx. P1,743)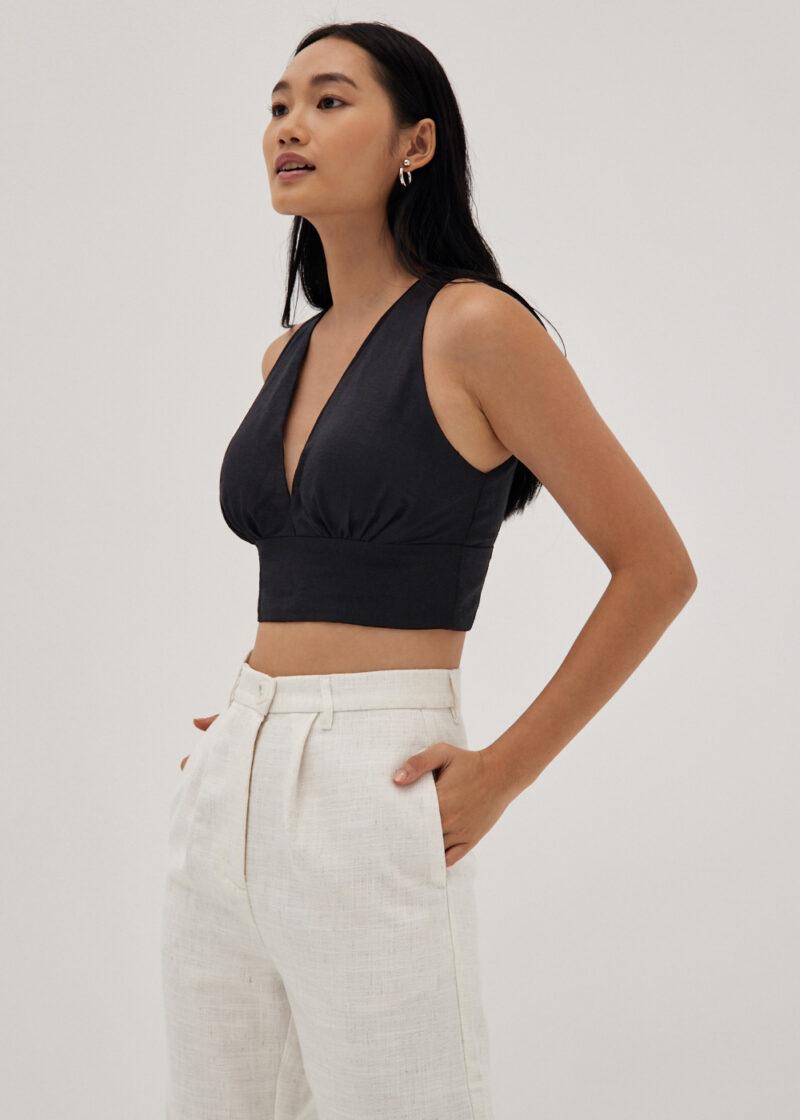 The Leanne Padded Linen Plunge Top is the perfect OOTD to cool you down on humid days. It's got a plunging V-neckline and comes with pads so you can ditch your bra. The wide bottom band hugs your body for that fitted silhouette and it comes with a back zip closure. Pair with your favorite jean shorts, flared bottoms, or linen pants for a care-free look.
For that laid-back vibe: Macey Paperbag Short (approx P1,743)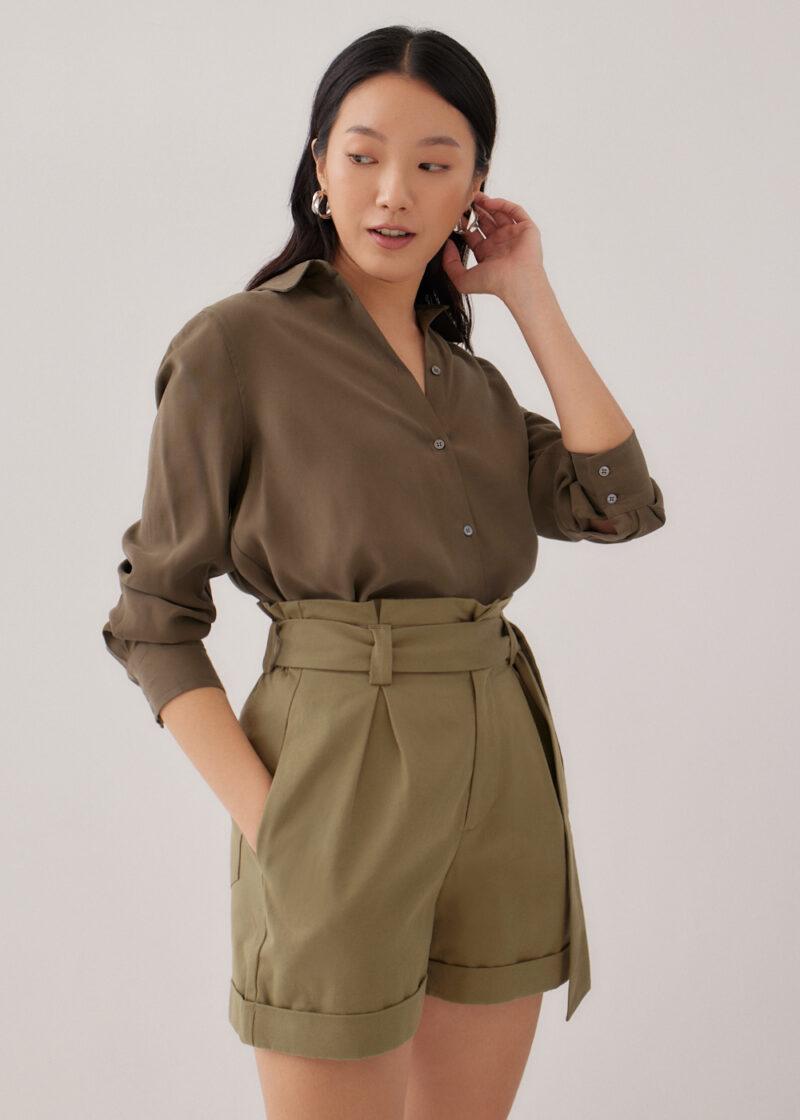 Whether you're out and about with your friends for a casual get together or you're attending a semi-formal event, this Macey Paperbag Shorts is a great wardrobe staple. It's made of lightweight cotton that cools your skin, and features an A-line silhouette with a detachable sash that defines your waist. Best of all, it comes with functional side and back pockets.
For classy events: Thylane Polka Dot Puff Sleeve Dress (approx. P2,440)
A girl has got to have that one dress that can shapeshift from dressy daytime events to casual afternoon dates. The Thylane Polka Dot Puff Sleeve Dress is a fine example with its midi dress features which includes a ruched fitted bodice and a tulip silhouette. It's also designed with a square neckline and cute puff sleeves. Pair it with your favorite sandals and micro bag and you're good to go.
For the extra cute OOTD: Negene Tweed A-line Mini Skirt (approx. P1,444)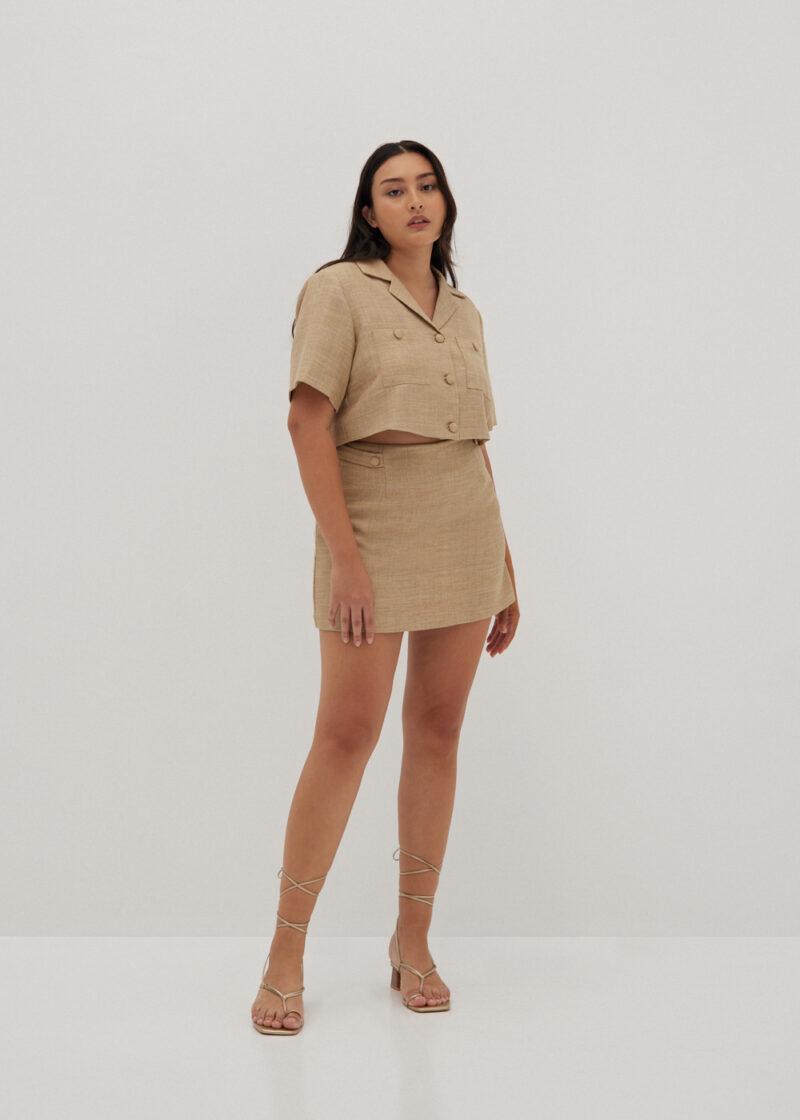 There's something about tweed that instantly elevates an outfit from casual to formal. This Negene Tweed A-line Mini Skirt is crafted from woven tweed and features a feminine A-line silhouette. It's also sits high on your waist which helps emphasize your figure and those long legs. You could wear it with a loose shirt, your favorite blouse, or with the matching Negene Tweed Tailored Collared Outer.
Check us out on Facebook, Instagram, Twitter, TikTok, and YouTube, to be the first to know about the latest news and coolest trends!