Whenever anyone says "Pinoy kumot," every Filipino only has one patterned blanket in mind — the white one with colored stripes and flowers. In fact, if you Google that exact phrase, even the Internet recognizes it as the Pambansang Kumot ng Pilipinas. Although originally made in Malaysia and called Selimut Lejen (meaning "legendary blanket"), Pinoys have owned it as a household staple. And now local brands are tapping into the nostalgia by recreating our favorite kumot into everyday clothing.
Milagros and Mila shirts by Nobody Clothing
View this post on Instagram
The minute your eyes land on Nobody Clothing's Milagros and Mila shirts, you're hit with nostalgia. Yes, these shirts are made from the same fabric as those iconic vintage blankets your family used to own before the Korean minimalist aesthetic trend won everyone over. Or maybe you still keep one in the closet after all these years. It's the Pambansang Kumot ng Pilipinas in shirt form.
According to the brand, the shirts are made from "the Best Quality Sparrow-333 blankets that originated in Malaysia."
"We hope that these shirts bring back memories of more carefree times, and of all the places and people we call home," it said. 
Nobody Clothing said that these shirts are cut and assembled in Marikina and are made "in honor of women who we love dearly, and made us brave enough to dream."
How to order a Milagros/Mila shirt
View this post on Instagram
You can choose from two shirt styles. If you prefer a longer cut, go for the Milagros, and if you prefer crop tops, go for the Mila. Either way, these shirts are statement pieces you can wear with you to the office, a casual day out, or to the beach.
Both shirts are currently sold out following their launch in late January. But don't worry, you can get your hands on one soon. Nobody Clothing has confirmed that they will open another batch of pre-orders. Follow them on Facebook and Instagram for updates.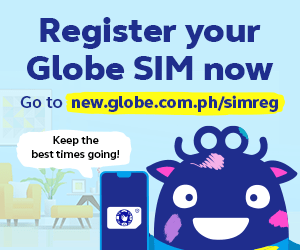 Watch out for other designers
View this post on Instagram
Aside from Nobody Clothing, Glorious Dias, a vintage clothing store by designer Jodinand Aguillon, also reworked the iconic vintage blanket in 2021. But instead of a shirt, it was turned into an eye-catching pinafore.
"From cradling newborn babies to Lola's favorite kumot to being an essential sa starter pack ng mga bagong kasal, these iconic blankets (available in pink, blue, green, yellow, orange) were branded Fiesta Class 555, Class-A 333 & 777," Aguillon wrote via Glorious Dias on Instagram.
Whether it's reworked into a shirt, a dress, or just gifted in its simplest form of a blanket, this pattern will always unlock a wave of nostalgia for places we call home.
Check us out on Facebook, Instagram, Twitter, TikTok, and YouTube, to be the first to know about the latest news and coolest trends!