As a special pre-Valentine's gift to fans, Taylor Swift announced that she was releasing a re-recorded version of her 2008 album Fearless. If that wasn't enough good news, she released a new version of "Love Story"! While it may have the same lyrics and music, Taylor definitely sounds more mature, and listening to it with older ears just makes it hit different. Of course, people couldn't help but get all emo, and have taken to Twitter to share their feels, as well as some of their memories back when "Love Story" was first released. Here are some of the best "Love Story" reactions we found online:
A genius move
no you don't understand, if she starts the rerecording era by releasing Love Story then the first thing we will hear is "we were both young when I first saw you"

— Bailey💛💛 (@nobaileynocrime) February 11, 2021
T.Swift and her big brain moves, driving us crazy since 2006.
"Love Story" truly hits differently
If you listened to "Love Story" as a kid and are now rediscovering the song as a full-fledged adult with a full-time job (and maybe even a family of your own), we can't blame you if you shed a tear or two after hearing it again.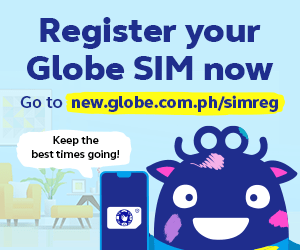 But the magic is still the same
Put a finger down if "Love Story" made you think of your grade school crush for the first time in years.
All of us since the new "Love Story" version was released
Admit it, you've been listing to the song non-stop since it dropped, right?
She isn't a princess — T.Swift is a QUEEN
Performed by Taylor Swift.
Written by Taylor Swift.
Produced by Taylor Swift.
Owned by Taylor Swift.#LoveStoryTaylorsVersion was the perfect way to kick off the #TaylorsVersion era.

— Alex Goldschmidt (@alexandergold) February 12, 2021
Just in case you didn't get the memo: it's time we stop underestimating Taylor Swift and recognize her #BigBossEnergy.
Taylor's music is finally HERS
It's about frickin' time!
8 Things Wrong with Scott Borchetta's Sale of Taylor Swift's Music to Scooter Braun
8 Things Wrong with Scott Borchetta's Sale of Taylor Swift's Music to Scooter Braun
Reina Regina | Jul 02, 2019
A new meaning
THE LYRIC VIDEO. WE ARE HER ROMEO. 😭 Don't be afraid we'll make it out of this mess, suddenly has a new meaning. We made it out of the mess Taylor. 😭

— BEtty⁷ ⟭⟬ 💛💛☀🐿 (@Worthwhilefigh1) February 12, 2021
As her new lyric video reveals, "Love Story" is more than just a boy-meets-girl love song anymore. She's singing to US, fellow Swifties!
Decoding
😱 Taylor Swift could release the second single re-recorded "You Belong With Me" on Friday March 5th. She mentioned the number '18' in her last tweet and liked 18 tweets today. 18 days from now is March 4th which is covered on the Spotify video. The day after: 5+3+2+2+1=13 pic.twitter.com/8cLfWJoqqL

— Taylor Swift World 💛💛 (@TSWorId) February 14, 2021
If this is real, consider our mind blown. Mark your calendars!
What memories did the re-recorded "Love Story" dredge up? Share 'em with us below!