Like most netizens, we found our eyes full of tears on Valentine's Day after Moira Dela Torre dropped the music video for her song "Paubaya." No one expected the release of the tearjerker video. And absolutely no one expected real-life exes Joshua Garcia and Julia Barretto to reunite onscreen for a heart-wrenching 11 minutes. But despite being caught off guard, JoshLia fans are thankful for the closure this raw and emotional music video gave to the former couple.
The song
"Paubaya" wasn't actually part of the original track list when the album Patawad was first released in March 2020. Moira Dela Torre dropped it as a single just last October 23, 2020, then as part of the deluxe edition of Patawad a week later. "Paubaya" directly follows the three songs that inspired her music video series.
The song accompanying the music video is all about letting go of a love that isn't meant to be. Moira's lyrics on its own, paired with the melancholic melody, already hurt so much, but when you add a heartbreaking true-to-life story like Joshua and Julia's? Stomp on my heart more, why don't you.
The last chapter of Moira's Patawad series
This latest music video from the singer-songwriter follows her trilogy of music videos featuring the songs 'Patawad, Paalam' with I Belong to the Zoo, 'Paalam' with Ben&Ben, and 'Patawad.' Directed by Niq Ablao, the three-part story was inspired by the story of Moira's own grandparents and starred JM de Guzman and Anna Luna. Many thought that after the release of the "Patawad" music video last year, the series was already done. And while it was, this sort-of spin-off to the original story of the series ties together the themes that heavily influenced the songs and music videos.
Captioning the new music video, Moira said,
At dito nagtatapos ang kabanata ng Patawad.
Sana naramdaman mo yung "kalma. Yung lubag ng loob."
Sana lahat tayo ay lumabas na handang sumugal at magmahal muli.
At maalala natin palagi na ang pag-asa ay hindi isang pantasya na binubulag tayo sa katotohanan. Dahil lahat ng bagay ay may dahilan.
Hindi ka nag-iisa.
Kaya ang tanging panalangin na isinisigaw ko sa hangin
ay sana sa pagsalubong natin sa bagong umaga,
Tayo'y natutong magpatawad at humingi ng tawad;
Magpalaya at lumaya;
at higit sa lahat, natutong ipaubaya ang lahat sa Kanya.
Hanggang sa susunod na kabanata.
Salamat sa'yo.❄️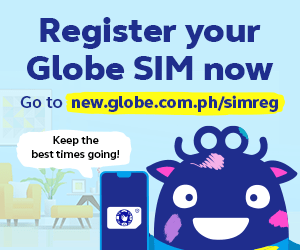 A recap of JoshLia's relationship
Filipino celebrities Erich Gonzales, Julia Barretto and Joshua Garcia enjoying snow tubing together! #shikiniseko #niseko #japan #snowtubing #winter #winteractivities #snow #hokkaido #powder #powdersnow pic.twitter.com/AVKW2xdUks

— Shiki Niseko (@ShikiNiseko) January 8, 2018
Joshua and Julia met in 2016 when they starred in their first film Vince and Kath and James. Nearly a year and several more projects together later, Joshua admits that he's courting his co-star Julia. In December 2017, the two spent the holidays in Japan with Julia's family, but the couple hadn't confirmed anything yet.
Fast forward to April 2019 after rumors nearly broke the two off, Julia and Joshua both casually posted an Instagram story captioned "dalawang taon." Fans took this as confirmation of their relationship of two years. Unfortunately, just a few months after this, rumors of a breakup started circulating. It would have been all well and good, if it weren't immediately followed by allegations of a third party involved.
Their last project together was a show called E-Numan, which was filmed during the community quarantine.
The story in the MV
The near 12-minute music video opens with a groom saying "I do" in front of the altar. It cuts to the couple very much in love and happy with each other as they enter a church. The guy proposes to the girl and she happily says yes. Yet on their wedding day, the bride runs away, leaving the groom at the altar, all interspersed with the couple's happier moments.
The sun sets, and the groom is still waiting by the altar. The bride comes back and what follows is a five-minute conversation between the couple that was so heartbreakingly real that everyone is still crying about it. Cue our tears.
No script
Paubaya by Moira MV is now out on YT starring JoshLia. Real closure of the two. pic.twitter.com/UhdXPxMD5C

— Moi Bismar (@moibismar) February 14, 2021
The conversation between Joshua and Julia, who both use their real names for their music video characters, was revealed to be unscripted. Donald Lapez, who played the priest in the MV, commented on the Youtube video, "Sila Moira, Julia, Josh, at Direktor at camera man lang ang nasa loob. Para magka-moment yung dalawa at magkaroon ng closure. As in no script or kung anu pa man, just pure words of forgiveness and love."
Joshua and Julia were both credited as script dialogue writers, alongside Moira and her husband Jason Hernandez. So yes, confirmed, those really were their words. Cue our tears. Again.
Raw emotions
Julia and Joshua's precious love story. They had lots of good memories to cherish and remember in their own separate lives.

PS: This video was made by Joshua documenting the Japan trip with Julia.

JOSHLIA#PaubayaMV pic.twitter.com/TXeMamAitz

— Julia Barretto (@bootyrretto) February 14, 2021
The conversation is five minutes long and cuts right in the middle of the song. This long break would've been awkward if it were any other song or any other couple. But because it's Joshua and Julia and the history they bring to the screen, the experience of watching the story unfold became even more intensely heartfelt. The scene is so authentic and raw that you can actually hear the exes' microphones rustling. This would've been usually edited out, but all of it was kept in to preserve the authenticity of the whole moment.
The former couple only vaguely alluded to what occurred between them. They didn't mention any specific events. But just from their words and actions and their raw emotions, you could tell that they're two people who understand one another deeply, who loved one another, and who fought for each other despite all odds — even though in the end, it still wasn't enough.

Julia: Sinubukan naman natin 'di ba? Nilaban naman natin 'di ba?
Joshua: Yeah. We tried. Gusto ko mag-thank you sa'yo sa lahat ng memories na binigay mo sa akin. Hindi man natin nagawa yung mga pangarap natin, masaya na ako sa pinagsamahan natin.

Fans are thankful . . .
I am still hoping in afterlife, universe will bring these two together.

JoshLia, thank u for the raw and authentic emotion. This is the closure we needed. #PaubayaMV pic.twitter.com/2EW7IxHMTn

— あきら (@EJCA28) February 14, 2021
Fans of the former couple have all been saying that this is the closure that they wanted for the couple. They took to the internet to show their love and support for Joshua and Julia, and the actors' names and the "Paubaya" MV hashtag has been in the top trends the whole day. JoshLia fans also thanked Moira Dela Torre for being with Joshua and Julia from start to finish.
From Torete to Paubaya. Moira was the narrator of Joshlia's love story#PaubayaMusicVideo pic.twitter.com/IIv9JQUK4j

— unbothered👽 (@im_bolder) February 15, 2021
Joshua: "masaya ako na masaya ka"
Julia: "gusto kong maging masaya ka rin"

HEY Y'ALL THIS IS NOT JUST AN ACT BUT THIS IS AN ACTUAL JOSHLIA STORY!!!

In an interview they both admitted they never had any formal closure, thank you Moira & the production behind this #PaubayaMV pic.twitter.com/Gn7jALhfl6

— Ian Barretto (@ianbarretto_) February 14, 2021
Many expressed their appreciation of the authenticity of the conversation between the two. Even non-fans found themselves crying over the closure this conversation and music video brought to the couple.
Not a fan but When Joshua said, "pinapatawad na kita" to Julia I really felt that. True to life. Nadurog ako sa #PaubayaMV. JoshLia don't need hundreds of lines 'cause their eyes and emotions were already enough. Josh and Julia's closure have made possible through this. :,(( pic.twitter.com/o1MjouOsWT

— BERNA SHANE🧡 (@IloveTutoyVG) February 14, 2021
. . . but maybe not more so than the former couple
Joshua and Julia proved that healing and acceptance take time. And I think this time, they are really ready to let go and let each other be happy with who they want to be with. Imagine, kung tayo sobrang nasasaktan para sa kanila, paano pa kaya sila? #PaubayaMusicVideo pic.twitter.com/IhZ6qJkCBn

— ROE (@roe2021) February 15, 2021
While fans are still crying while being happy about this closure, maybe there's no one happier about the fact that they can close this chapter of their lives together than Joshua and Julia. In fact, it's all the more important when they both admitted that there was no formal closure between them.
Nearly two years after their breakup, the former couple has finally gotten to have this much-needed conversation to apologize, forgive, and thank one another. Their five-minute conversation is all about forgiveness and gratefulness. It took them quite some time to get there, but they are finally closing this chapter of their lives. And now, all that's left is wishing happiness for each other.

Julia: Masaya ako na masaya ka.
Joshua: Gusto kong maging masaya ka rin

View this post on Instagram
View this post on Instagram
What do you think of the "Paubaya" music video? Tell us below!