Singaporean brand LUMOS has reached Philippine shores and brought the goods with them: their popular LUMOS RAY Home Projectors. These projectors promise to deliver brightness, color accuracy, portability, and a speaker so loud, that you can even enjoy a movie outdoors. We got to try out the nifty device ourselves, and here are our thoughts.
There are two versions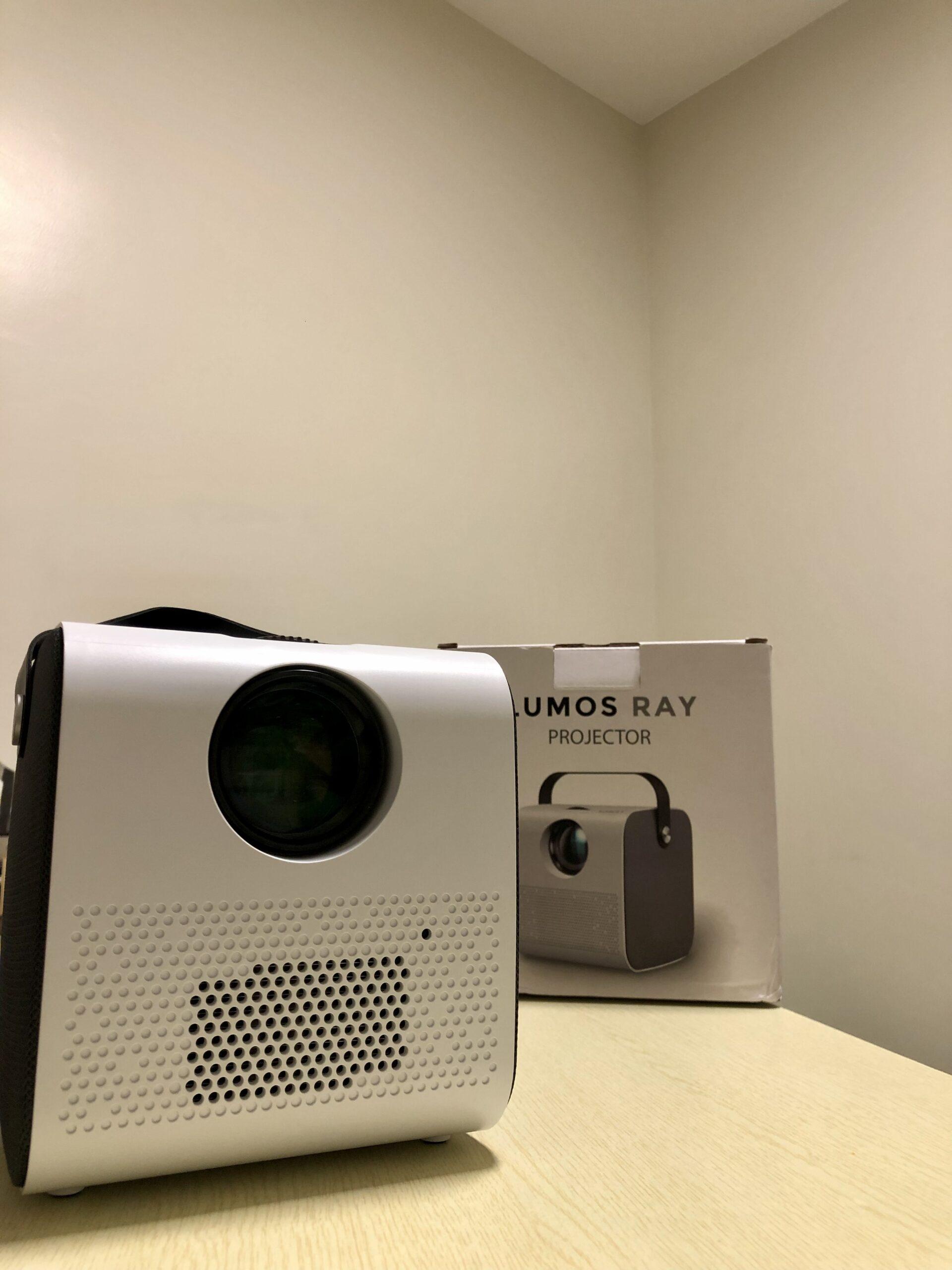 The RAY projectors come in two versions: Regular and Smart. The former doesn't support WiFi and needs an external source (e.g. a USB drive) to display content. This could be ideal for teachers looking to bring their own projectors to class, or folks who like storing media on external hard drives.
On the other hand, the Smart version has its own operating system and is WiFi-enabled. It's also equipped with a few apps that make for a better viewing experience. If you want a more seamless experience, we recommend the Smart version. Just what can you do with it?
It's got apps

The LUMOS RAY Smart has built-in apps such as Netflix, YouTube, and PlayStore. You can choose to watch directly through the projector's apps, but you can also screencast from your phone, thanks to the built-in Airplay/Airscreen for iOS phones and Mirasast for Android phones. You can totally turn your condo or your room into a theater in a snap.
And you can even game with it
Whether you're a gamer looking to play on a bigger screen or a film buff who wants to escape the confines of small laptop screens, a projector is just the device you should consider purchasing. The LUMOS RAY is compatible with gaming consoles such as PS4, PS5, Nintendo Switch, and XBOX.
A clear resolution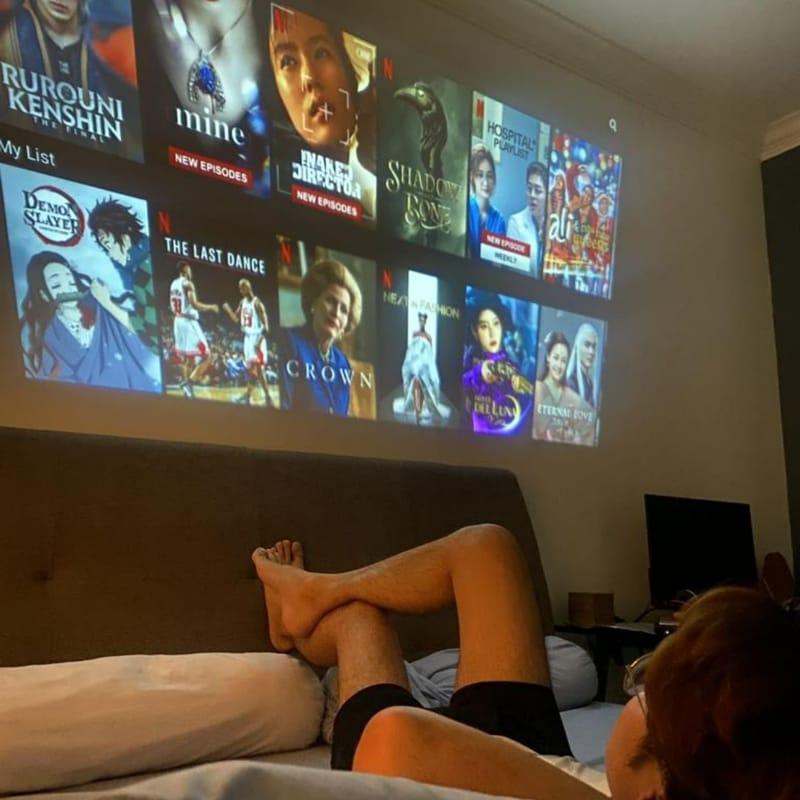 Low-quality and older projectors tend to wash out colors. But the LUMOS RAY boasts 3000 lumens, bright enough for the details to be clear. (For reference, a regular school projector has about around 2500 lumens.) It also supports a 1080p HD resolution. Granted, the LUMOS RAY might not have the perfect contrast, brightness, and color accuracy in bright settings, but in a dark room, it might just rival your laptop screen — or at least be a good substitute for it.
Go big or go home
When it comes to projected screen size, this is where you'll definitely feel that you've got a home theater. The LUMOS RAY can project on surfaces that are 50-150 inches wide. It also has a projecting distance of up to 5 feet. Are you thinking what we're thinking here? Movie nights will get soooo much better.
The built-in speakers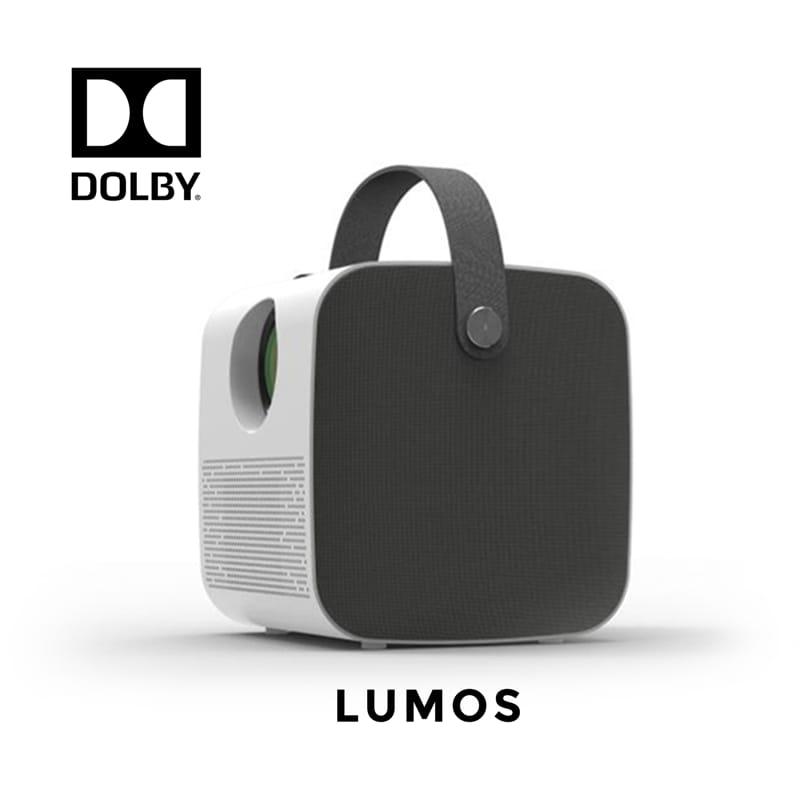 You don't even have to provide your own speaker. The LUMOS RAY has built-in Dolby Audio Support speakers that are truly loud. You won't have to max the volume to enjoy your media to the fullest. You could even connect your devices and use the projector as a Bluetooth speaker.
Take it with you anywhere
The best part about a projector like this is that you can bring it with you anywhere. You literally just need internet, a power source, and a flat wall (sometimes even hanging a plain cloth will do) and you've got yourself an on-the-go theater. The LUMOS RAY is so compact, that you can easily squeeze it in with the rest of your road trip luggage. Bring it with your trip to the beach so you can cry over a Netflix film or use it in your hotel room for extra in-room entertainment.
How much is it going to cost you?
The LUMOS RAY Home Cinema Projector is available on their official website for P8,999 (Regular) and P11,999 (Smart). That's already with a 65% discount from the original price of P25,999 and P33,999 respectively.
Are there any downsides?
The LUMOS RAY projector is a pretty awesome gadget but it does have its cons. For one, there are few controls on the device itself — it just has a focus wheel and a power button. To change the keystone or navigate to different apps, you'd need to use a battery-operated remote control, which honestly feels a little flimsy.
Since the LUMOS RAY's lens can't be angled, getting the proper angle can also be a challenge if you don't have a table that's the right height to reach a plain part of your wall. The Keystone Correction can help, but it can only do so much.
Overall, the LUMOS RAY Home Projector is still a great device for creating your very own home theater or heightening your gaming experience. As a bonus, you could even use it for photoshoots! Project an image you'd like, step in front of the projector, and snap away.
Check us out on Facebook, Instagram, Twitter, TikTok, and YouTube, to be the first to know about the latest news and coolest trends!