Extraordinary Attorney Woo fans, we've got great news for you. Though the drama may be ending this week, a second season is in the works! Here's what we know about the second season so far:
Extraordinary Attorney Woo Season 2 Release Date: When will it air?
The second season of Extraordinary Attorney Woo is planned to air in 2024, said Lee Sang Baek, the president of ASTORY, the production company behind the show. "Thanks to the support of many people, we will produce Season 2 of 'Extraordinary Attorney Woo.' The goal is to air Season 2 in 2024." said Lee in a statement translated by Soompi,
A source from the channel ENA also shared a statement that day, saying that "Production for Season 2 is currently in talks."
But will the cast be complete?
"It is not easy to coordinate the schedules of the cast and production team, so we will have to go through a lot of discussion." continued Lee in his statement. This is due to the fact that lead stars Park Eun Bin and Kang Tae Oh already have prior obligations.
Park Eun Bin has already confirmed her appearance in a new project, while Kang Tae Oh is preparing for his military enlistment, which will last two years. Some main cast members of Season 1 reportedly shared that they haven't heard about the renewal yet, so clearly, production has got their work cut out for them.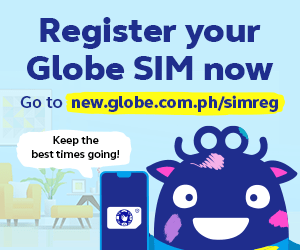 Don't worry: We can expect most of the cast to come back
"As long as there are no unexpected changes, the goal is to maintain more than 90 percent of the same members as now," said Lee. "For this reason, it will take a considerable amount of time to coordinate, but the plan to produce Season 2 has not changed."
QUIZ: Which 'Extraordinary Attorney Woo' Character Are You?
QUIZ: Which 'Extraordinary Attorney Woo' Character Are You?
Cristina Morales | Aug 11, 2022
What will the second season be about?
No details have been officially released, but fans are speculating that Kang Ki Young (who plays senior lawyer Jung Myeong Seok) will play an even larger role in Season 2. Rumor has it that the new season will delve into Jung Myung Seok's past and maybe even new romances after battling cancer. However, these are all rumors, so take all this with a grain of salt.
What can we do as we wait?
Two years is a long time to wait for a second season, but we do want the cast — especially the leads — to be complete. As we wait, we can rewatch the drama, binge the other shows the cast appeared in, and even check out the webtoon, the upcoming musical, and merch:
8 Must-Haves For The Biggest Fans Of 'Extraordinary Attorney Woo'
8 Must-Haves For The Biggest Fans Of 'Extraordinary Attorney Woo'
Andy Flores | Aug 15, 2022
Extraordinary Attorney Woo's finale will be airing this week! Are you ready?