8 Philippine Ingredients that Wowed Michelin-Starred Spanish Chefs at Farmers' Market
Apr 25, 2015 &nbsp • &nbsp Migs Borja-Yambao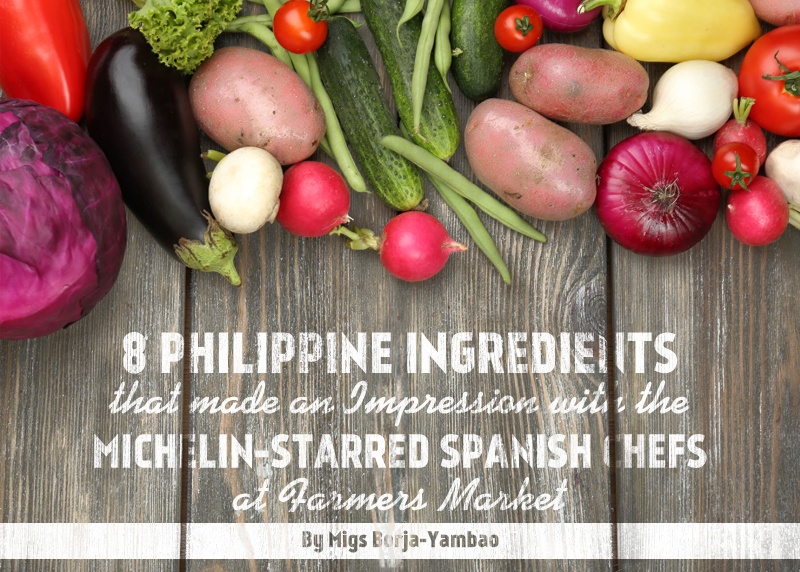 They came. They saw. And they were conquered.
Madrid Fusion Manila's Spanish and Filipino chefs took a trip to Cubao's Farmers' Market Thursday morning. The idea of these Michelin-starred superstar chefs roaming the isles of the institution that is Farmers' Market is the stuff of foodie legend.
Here's a list of the 8 ingredients that have left an impression on the Spanish contingent. Perhaps these ingredients might soon be making their way back to Spain with them!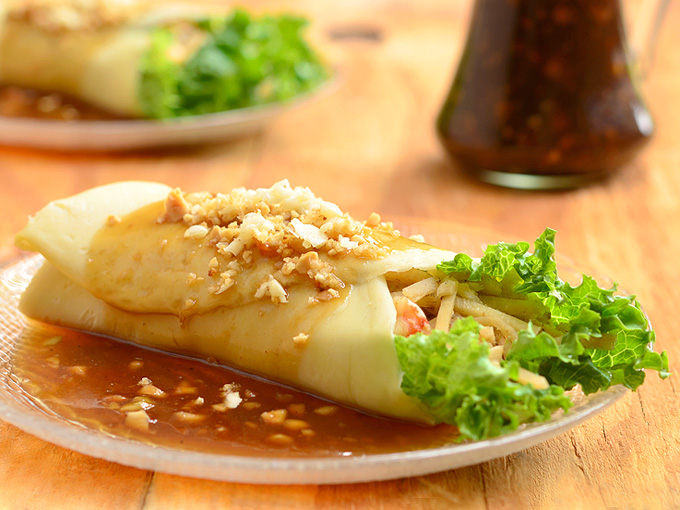 Ubod is used in many vegetable preparations in our local cuisine, the most ubiquitous of which is the lumpia. The ubod made quite an impression on the Spanish delegation when they learned what it was and were given the rundown of how the rest of the coconut tree is used when it's time to cut it down. You'll know you have them when one of them exclaims "none of it goes to waste!"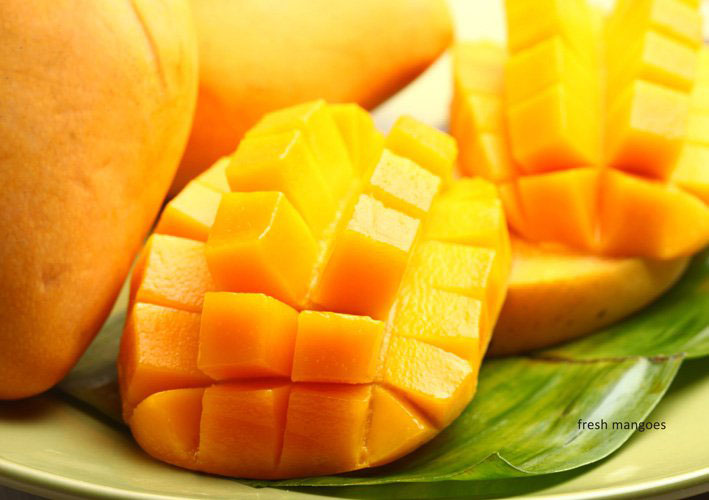 Now who in their right mind wouldn't go crazy over Philippine Mangoes? Our mangoes are so legendary, even our Asian neighbors have started importing them! Sweet, delicate, soft, and refreshing, the Spanish contingent were delighted to find not just ordinary Philippine Mangoes, but ripe baby ones, or miniature ones. The flavors were even more concentrated and the compact size made for easy snacking! A sure winner!

The Pomelos we have in the Philippines tend to flipflop on the delicious scale. Sometimes they're so-so, but when they're good, they're really good. A distant cousin of the grapefruit, the Pomelos we have in the Philippines tend to be smaller than those found elsewhere. The Spanish chefs loved biting into the slices of suha they were given, no doubt a real refresher during that morning in Farmers' market!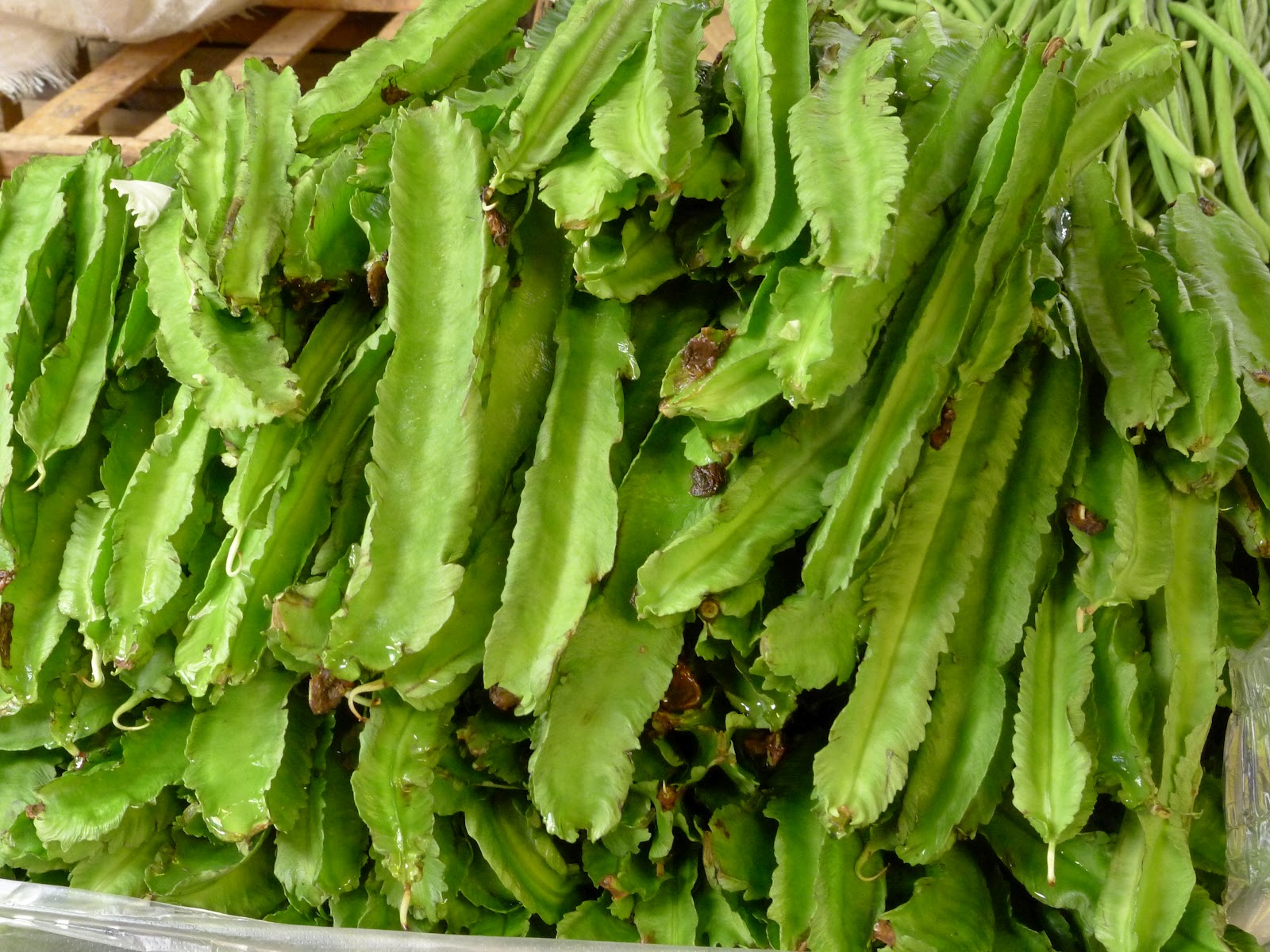 No doubt one of the most exotic looking produce the Spanish chefs saw that day, Sigarillas, or winged beans, is known to many of us simply as part of the bahay kubo song. It is surprising how not everyone has had a taste of this juicy and rather delectable vegetable.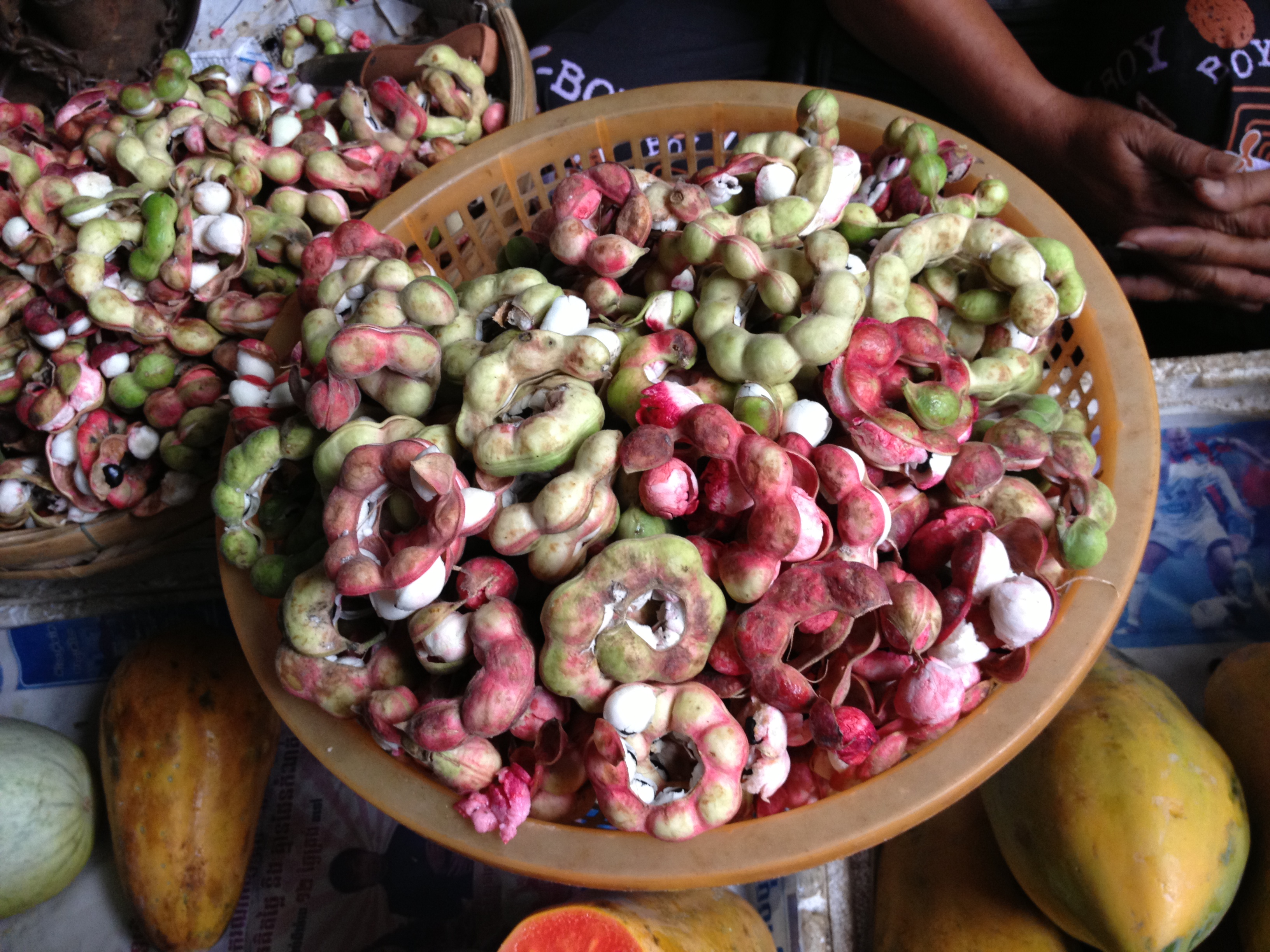 Something we can guess isn't really new to either the local or the Spanish chefs, as everyone just started snacking away at fruit. The camachile pods contain a white pulp, that when in season, becomes sweetish. This fruit is often eaten raw, and consumed in the lbs.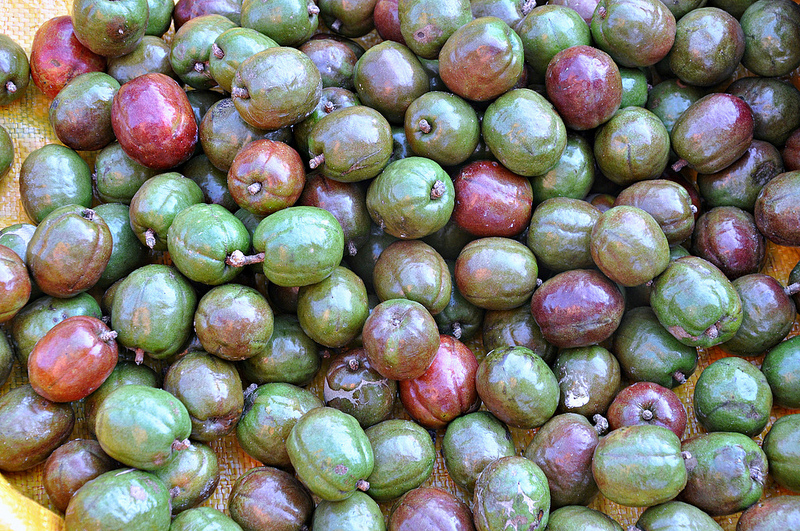 Another fruit that seemed like it wasn't unfamiliar to everyone, the Philippine sineguelas is in season right now and as you can guess, looks gorgeous right about now. Plump, shiny and with just the right color, the sineguelas are hard to resist, as evidenced by everyone just jumping in and having a taste!

The humble calamansi, or Philippine lemon, always draws mixed reactions from foreigners. Some find it too tart, some find it too sour, while some find it to be so incredibly exotic that they cannot wait until they get to work with it in their kitchens. Such was the reaction yesterday, when the chefs were shown a fresh harvest of calamansi at Farmers.' All it took was one sniff for some of the Spanish chefs and it was a done deal. Perhaps we might see calamansi creations at Madrid Fusion Manila?
The Philippines is rich in many other ingredients that we can all be proud of. These are just 8 of the many ingredients that had left an impression on the Spanish chefs yesterday at Farmers' Market. It kind of makes you think about the wealth of food that we have, within our reach, at affordable prices, and grown by our honest and hardworking farmers.