Ever got into a state of panic when your iPhone is so low batt and you forgot to bring your charging cord? It's frustrating. We know, and yes, Apple knows, too. That's probably why they finally released their latest product: the MagSafe Battery Pack, a.k.a. a power bank that needs no cord.
Apple MagSafe Battery Pack (USD 99 / PHP ~5,000)


This much-awaited wireless power bank from Apple is finally here. A small, rectangular device in white, the MagSafe Battery Pack will give you some extra hours by simply magnetically attaching it to your iPhone. Unfortunately, it only works with the iPhone 12 series, but it does have some nifty features, including reverse charging where you can charge both your iPhone and your MagSafe Battery Pack at the same time if you connect it through the Lightning Cord. You can monitor the charging status through your Home Screen. Shop now.
If the MagSafe Battery Pack is too much for your budget (TBH, same!), then check out these existing alternatives that are half the MagSafe's price or less!
Mi Wireless Power Bank Essential (PHP 1,490)


This power bank by Xiaomi is pretty light at just 230 grams. But it's still able to provide a 10000mAh power capacity. It lets you charge two devices at the same time: through wired and wireless charging. Plus, it's compatible with other brand phones, including Apple, Samsung, and Huawei. Shop now.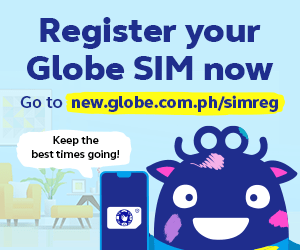 Bavin PC095 (PHP 1,290)


The most common concern about wireless charging is the power lost during transmission, since there's no charging cord to hold the power together. But this power bank from Bavin answers that issue with a coil in the middle, which would help your phone charge more efficiently. Shop now.
Aukey PB-WL01S (PHP 2,249)


If you love to binge-watch shows, you probably hate getting your show disrupted when your phone gets low batt and you have to stand up, plug in your charger, and find a new comfy spot. This 10000mAH wireless power bank from Aukey lets you continue your binge-watching sesh with its kickstand leg that lets you use the power bank as a phone stand. So you don't even have to worry about moving at all. Shop now.
Momax Q.Power Pack Magnetic Wireless Battery Case (PHP 3,690)


A power bank and a phone case in one, this Momax Power Pack Case is perfect for those who like to bring around the least number of things possible. It has a 5000mAh capacity, which might not look enough but would at least keep your phone powered up for a few more hours. Shop now.
Anker PowerCore III (PHP 2,895)


If you have a lot of devices (phone, tablet, wireless earphones, whatever it could be), you would need a power bank like Anker PowerCore III that lets you charge 3 devices at the same time with wireless, USB, and USB-C charging options. It also has a built-in phone stand that lets you continue watching even while charging (via wired only). Shop now.
Mophie PowerStation Wireless Power Bank (PHP 4,690)


The Mophie Powerstation Wireless Power Bank comes in either 6040mAh or 10000mAh options, so you could choose which one fits your lifestyle better. You can use it to charge three ways: wireless, USB-C, and USB-A.Shop now.
Huawei Wireless Charging Snap On Power Case (PHP 1,890)

This one is specific to Huawei models, but it's a great save for those who own these kinds of phones, since this power bank bundle gives you not just a wireless power source, but also a case to protect your phone from shocks and damages. Just attach the power bank to the case when you need power, then detach it when you're done charging. Shop now.
Follow us on Facebook, Twitter, Instagram, Tiktok, and Youtube for the l8est entertaining, useful, and informative lists!