It only took one artwork from Tarantadong Kalbo to spark a historic collaboration among today's local artists. Kevin Eric Raymundo, the man behind the famous satirical webcomics, is known for his outspoken opposition to the government coupled with witty panels and one-liners. When he published his artwork entitled #Tumindig a few days ago, he didn't think it would inspire an intense level of solidarity among Filipinos. Raymundo even generously shared a way for others to create their own icons or even just change their Facebook profile photos in support of #Tumindig. Read on to know how you can show your support, even if you don't have any art skills.
#Tumindig was supposed to be just another artwork…
T u m i n d i g ✊🏼 pic.twitter.com/ODYkPqRn0T

— Tarantadong Kalbo (@KevinKalbo) July 17, 2021
On July 17, Raymundo uploaded a simple artwork of bowing fist men. It featured one fist in the middle who looked determined not to bow down like the others. The simple caption read "Tumindig," roughly translated as "make a stance."  Little did Raymundo know it would have a huge impact on social media.
…until it became something more
Artista ng Bayan, Ngayon ay Lumalaban! ✊🏼✊🏽✊🏻✊✊🏾#Tumindig https://t.co/Vc5Pq8gVv9 pic.twitter.com/5NlOSMpMyI

— Tarantadong Kalbo (@KevinKalbo) July 21, 2021
Over the next few hours, Raymundo's #Tumindig artwork made waves online. It seemed to have awoken something within the Filipinos who saw it on their timelines. The hashtag #Tumindig climbed the social media trends and now, days later, it has over 100,000 likes on Facebook, Twitter, and Instagram combined.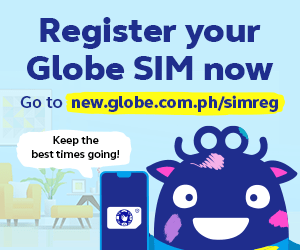 Other artists added their avatars
View this post on Instagram
Filipino artists saw it as an opportunity to express their support for the message. One by one they started making their own fist avatars and adding them to the artwork. Over the next few days, the flood of support obliterated any bowing fist bumps on the original artwork. All of them were instead replaced with raised fists standing their ground. #Tumindig.
nakikiisa ✊ https://t.co/WAU6GlqD3d pic.twitter.com/uMkxKrmu5M

— 🥲 (@hulyen) July 20, 2021
More than a beauty brand, we are Filipinos first! @heycolourette 👯‍♀️🇵🇭 #Tumindig @KevinKalbo

70 days left, REGISTER TO VOTE! 🗳 https://t.co/jl2QdlH4UH https://t.co/ymQPFMGBhL pic.twitter.com/bInuaZz0fz

— Nina (@theninaellaine) July 22, 2021
View this post on Instagram
Organizations followed too
#Tumindig –Nakikiisa ang For our Farmers PH sa lahat ng mga artista ng bayan, kabataan, organisasyon, at sa lahat ng magsasaka at mangingisda na lumalaban para sa kanilang karapatan.

Iniimbitahan ang lahat na magparehistro!

Original taas-kamao art by @KevinKalbo pic.twitter.com/uwHciOasJP

— For our Farmers PH, Inc. (@forourfarmers) July 22, 2021
A particular scene from Avengers: Endgame comes to mind after we saw the goosebumps-inducing online "dissent." It wasn't just cartoonists and artists, organizations joined in on the display of artistry and solidarity too.
Journalism is political ✍📰

As Duterte marks his last year in office, Bulatlat stands in solidarity with fellow truthtellers in amplifying the voices of the marginalized.

Read our story here: https://t.co/rlMSRVwdrz#Tumindig #UndoingDuterte pic.twitter.com/iEU7sXvGah

— Bulatlat (@bulatlat) July 22, 2021
we don't need permission to stand💜#tumindig https://t.co/extGxUUAbW

— Tarantadong Kalbo (@KevinKalbo) July 22, 2021
Did we do this right? ✌

Together with the artists of the nation, led by @KevinKalbo, YACAP stands with all the victims of the Anti-Terror Law and the criminal negligence of the Duterte administration with the worsening climate crisis. pic.twitter.com/EhYlGkDD8y

— 🇵🇭Youth Advocates for Climate Action Philippines (@YACAPhilippines) July 22, 2021
Raymundo shared with Rappler that he didn't publish the artwork intending for it to be a campaign or a challenge. "I was simply expressing my thoughts as an artist," he said. He also added that the idea was inspired by his frustration from the "deluge of trolls" hanging out on his page. The artist also told Rappler that he is burdened with the "responsibility as an artist with a huge following to use [his] platform for good."
What do those fists mean?
The sea of bowing fists reference people who turn a blind eye to systemic injustice. In contrast, Raymundo's art shows a lone fist person standing straight in defiance. It symbolizes the raised fists of activists and protesters not afraid to stand out from the crowd.
You can make your own icon
Edit. Draw. Paint. Print. Digital. Trad. Lahat tayo ay #Tumindig ✊🏼 pic.twitter.com/XZqF6fKLa1

— Tarantadong Kalbo (@KevinKalbo) July 21, 2021
Anyone can be part of the artwork too. Raymundo has made it easier for people to create their personal versions of the fist avatar. He uploaded a blank template as well as a transparent PNG template for public use. Draw over it with your personal art style and add your #Tumindig fist to the ranks.
Or use the original illustration as wallpapers
Desktop 👉🏼 https://t.co/fBDZbHtQxx pic.twitter.com/FkASQ38S6M

— Tarantadong Kalbo (@KevinKalbo) July 18, 2021
If you can't draw to save your life, that's fine, you can still show your support for the artwork in other ways too. Aside from blank templates, Raymundo also uploaded phone and desktop wallpaper versions of the original post. Seeing the artwork on your gadget is a daily reminder to not be afraid to stand proud and stand out.
Phone 👉🏼 https://t.co/jbDhVTjj0U pic.twitter.com/OKykosFT5m

— Tarantadong Kalbo (@KevinKalbo) July 18, 2021
You can now use it as a profile picture frame on Facebook
No art skills? No problem. If you want to show your support for the movement, you can now use the #Tumindig profile photo frame on Facebook.
On mobile
, click Tarantadong Kalbo's photo above and tap on the "Try It" button.
Check us out on Facebook, Instagram, Twitter, and YouTube and be the first to know about the latest news and coolest trends!