Monosodium glutamate, or MSG, is commonly thought of as something bad and unhealthy, but there is actually no clear evidence to suggest this. In fact, it was actually proven that MSG is naturally found in a lot of food like tomatoes, aged cheese and beef as said by Harold Mcgee, an expert on food science.
We're not here to promote this much-debated additive and flavor enhancer. Rather, we'll talk about the food that contains it: instant noodles. These aren't exactly the healthiest things in the world, but taken in moderation, it's actually not that big of a deal.
We all grew up eating instant noodles and until today, it's still the quickest, cheapest, and easiest food to prepare. If you just use your imagination, or the internet, you'll find a lot of ways to enhance, literally spice it up, and make it your own. This is perfect for people on a budget or in a hurry, like college students and people doing overtime more often than usual.
Here are 8 simple ideas you can try out. These will not exactly take 3-5 minutes to make as the packs suggest, but try them out. Remember, though: everything in moderation!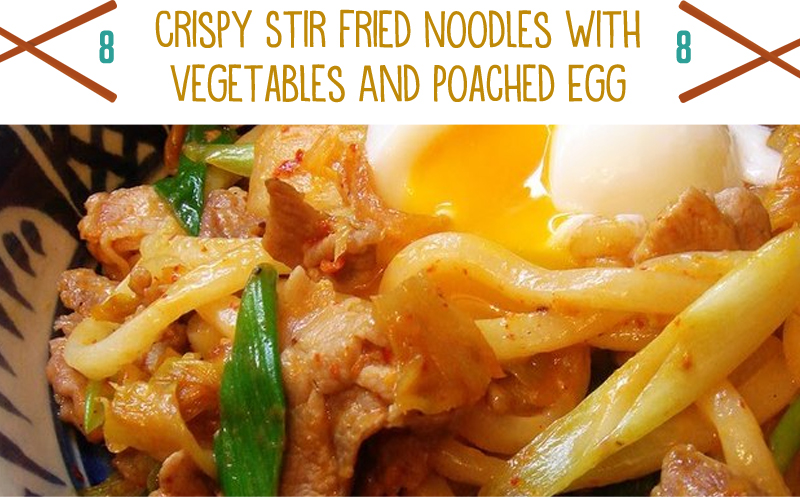 Cook your favorite instant noodles, like instant pancit canton or yakisoba like you normally would. Meanwhile, stir fry vegetables like garlic, onions, carrots, green beans in sesame oil. Add the cooked instant noodles and stir fry until crispy. Add a fried/boiled/poached egg and garnish with spring onions.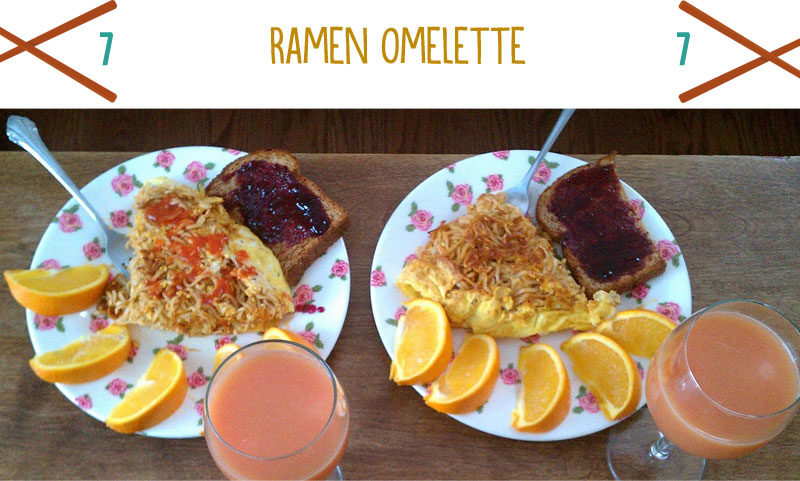 Beat three to four eggs and mix in the seasoning packet of your favorite instant noodles. Melt about a tablespoon of butter in a pan and cook the eggs. You can put the cooked noodles inside the omelette or even break up the uncooked noodles for texture. Add some pepper.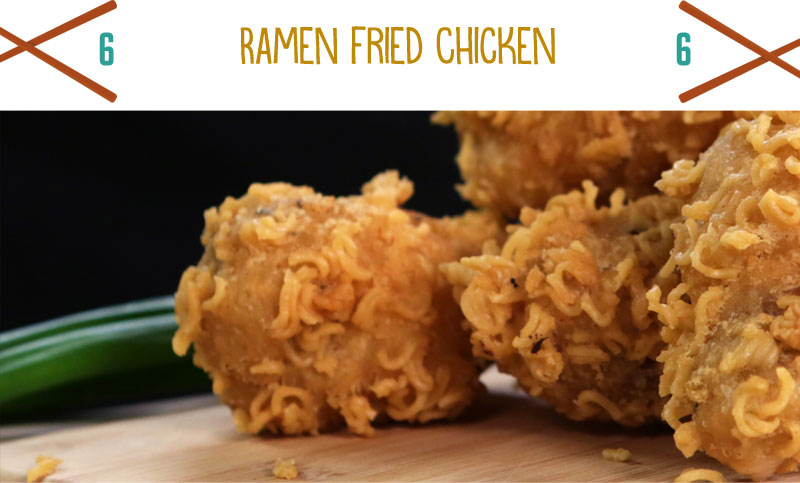 Use your favorite instant ramen for this one. Grind uncooked noodles into a powder and add the seasoning packet, then also put some of the seasoning packet in buttermilk. If buttermilk's not accessible (it usually is in Manila), you can use beaten eggs. Put the chicken in the seasoned buttermilk/eggs then dip into the flavored powder and deep fry until done. While still hot, season the fried chicken with more of the flavoring powder.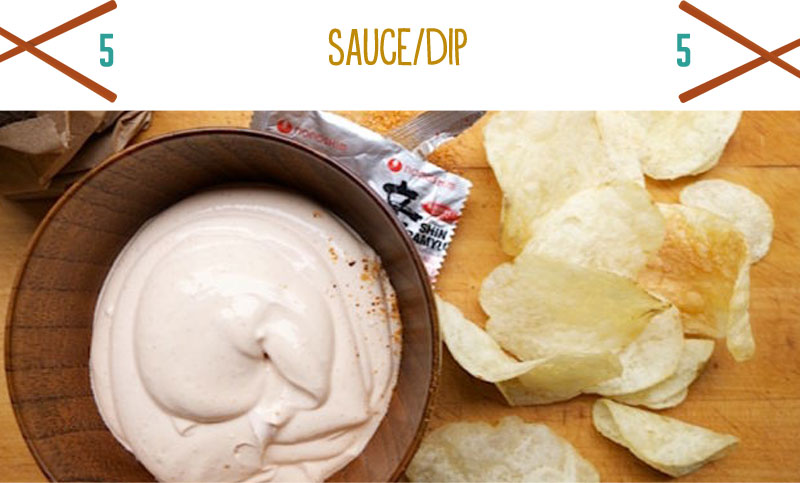 This one's easy. Just add your favorite seasoning powder to mayonnaise and use it as a dip or sauce. Try different seasoning packets or you can add fresh garlic and lemon juice for a flavored garlic aioli.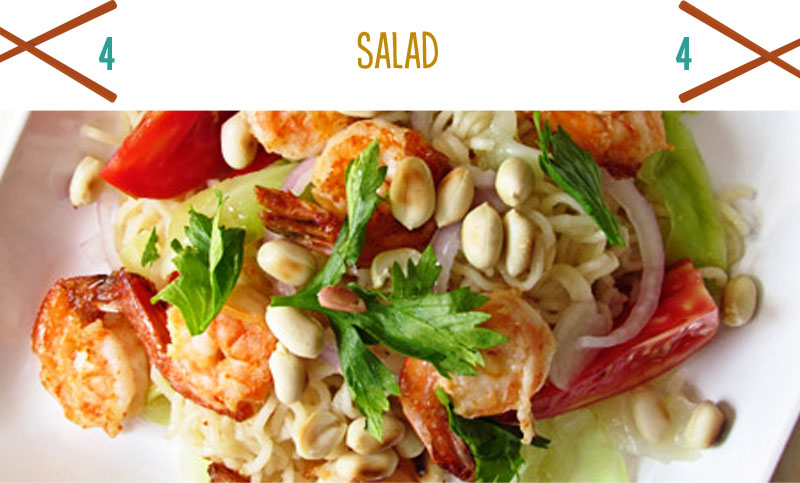 The noodles on an instant noodle pack are already cooked so you can use it in salads for texture. Break up the noodles and add to your favorite salad. You can also use the seasoning packet for extra flavor on your vinaigrette.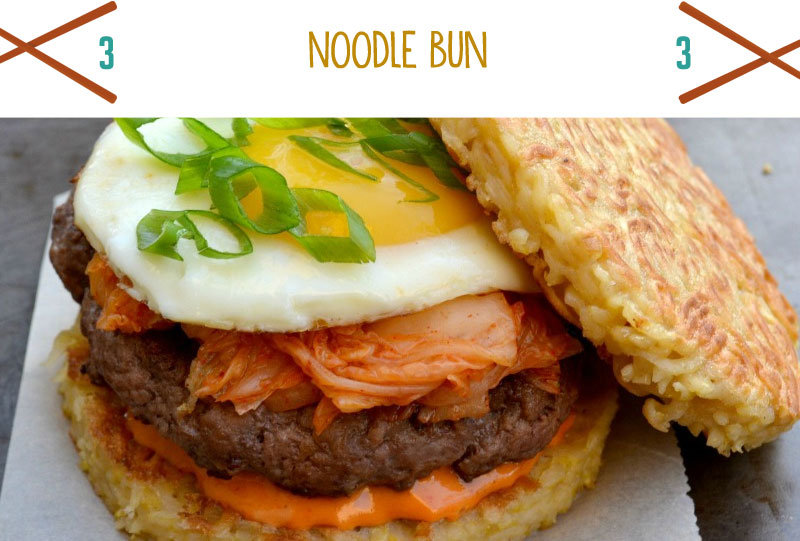 Cook noodles and let cool, add to a beaten egg and shape into a bun then refrigerate. When ready, fry the noodle buns and add whatever you like, i like putting burgers with lettuce and tomatoes and i season the burger with the seasoning packet, but any other meat, chicken, fish or even vegetables would do, it really depends on your personal preference. You can use the seasoning on the bun, too.
Make the cheese sauce using butter, flour, milk and cheese: First, melt a tablespoon of butter in a saucepan then add the same amount of flour. Stir and cook for a minute in low heat until well incorporated, add then a cup of milk and whisk until well blended. Add the cheese and mix. Add some salt and pepper to taste. Mix with cooked instant noodles.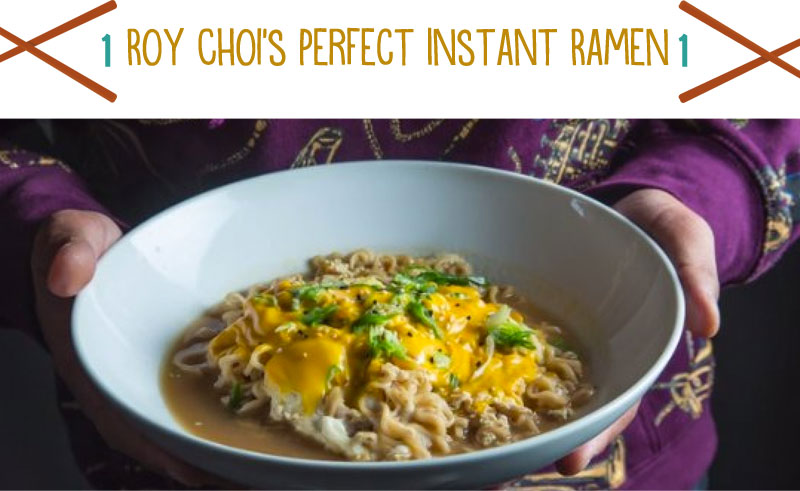 Roy Choi is a Korean American chef from Los Angeles who knows his noodles. He is considered as one of the founders of the food truck movement and owns the Kogi food truck, which serves gourmet Koren tacos (he's actually one of the first people that really showed what and how food trucks should be). He is also one of the producers of the movie "Chef." Here, he creates the ultimate Korean-American comfort food which The Times has referred to as "straight-from-the-bag soul food." Legit.