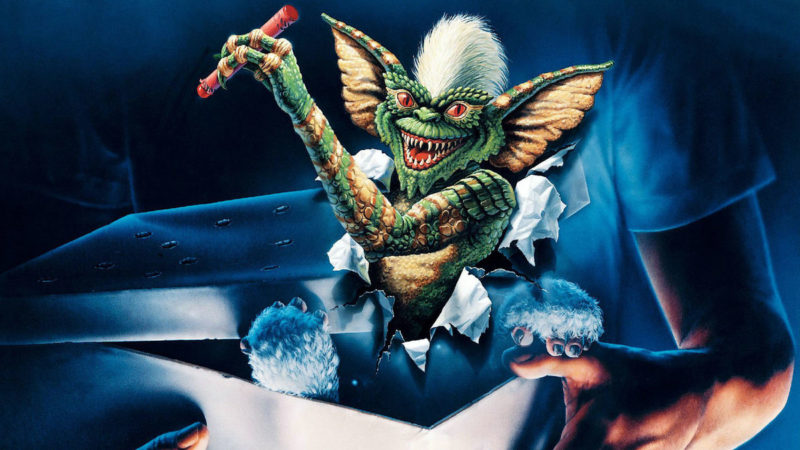 Sure, the break's over. But the weather is just now starting to get nippy and the return to the grind makes us wish we're still on a break. Don't fret; Here's our list of 8 movies that is sure to bring on the post-holiday cheer, but expect unexpected twists on the usual holiday trappings. We've also included handy, one-line descriptions in case anyone decides to question your viewing choices. Enjoy!
DIE HARD 2
A husband does everything he can to pick up his wife at the airport for Christmas
Ok, you knew this franchise would be on this list at some point, but while the Internet debates the original Die Hard's merits as a holiday film (it totally is), most people forget that its first sequel is also set at Christmastime! The story here involves Bruce Willis (The Sixth Sense) reprising his role as John McClane, now trying to pick up his wife at the airport on the same night terrorists decide to take over the place. Cue gunfights, wisecracks, planes exploding, and (of course) our hero crawling through air vents. It even ends with a rousing rendition of "Let It Snow" – what more could you ask for?
Yippee-ki-yay!
RARE EXPORTS: A CHRISTMAS TALE
A boy and his father bond as they discover the true origins of Santa Claus
If you think Rare Exports' status as an Icelandic mythology/American conspiracy theory/black comedy/horror story/family movie about the origins of Santa Claus sounds ridiculous on first mention, no one would blame you. But while the concept does sound like someone just picked a bunch of random words out of a hat, director Jalmari Helander (Big Game) somehow managed the impressive feat of making a damn good movie out of it. The story centers around the young son of a reindeer farmer, Pietari (Onni Tommila), who finds himself in over his head when he figures out what a team of American archaeologists have found frozen beneath a nearby lake. Satirical, entertaining and terrifying in equal measure, Rare Exports is a Christmas tale you shouldn't miss.
CAROL
Over the holiday season, two lonely people find true love.
Set in the conservative 1950's, the ever-ethereal Cate Blanchett (Lord of the Rings, Thor Ragnarok) owns the screen as Carol, a woman on the verge of divorce when she meets Therese (Rooney Mara, The Girl with the Dragon Tattoo remake), a young photographer, while Christmas shopping. As the two women grow closer, their relationship jeopardizes Carol's divorce proceedings. As their relationship grows more intense over the holiday season, the two women must face the reality of their situation in this moving story from director Todd Haynes (I'm Not There ). While the story may have been set some 60-odd years ago, its overriding theme of love in the face of intolerance is a timeless one.
GREMLINS
A father's quest for his son's perfect Christmas gift goes awry.
In this Steven Spielberg-produced film, director Joe Dante (The Howling, Innerspace), takes the old urban legends of gremlins and gives them a full-blown mythology, updated for the (then-) present day with a monster movie twist. When Billy Peltzer (Zach Galligan, Waxwork) is given a unique pet by his father, that pet comes with a very specific set of rules: Don't get it wet; don't expose it to bright light; and never, ever, feed it after midnight. Naturally, every single one of those rules gets broken, and hijinks ensue, as the film's titular creatures run amuck in the Peltzers' small town. Mischief, scares, and dark humor abound in this holiday classic that helped introduce the PG-13 rating into American cinemas as shocked parents couldn't believe what they were seeing.
SILENT NIGHT, DEADLY NIGHT
He knows when you've been bad or good, so be good – for goodness' sake!
1978's Halloween essentially kickstarted a deluge of slasher films, including a number of holiday-based imitators built around holidays and events such as My Bloody Valentine, April Fool's Day, and Prom Night. Fortunately, the era yielded the gory gem that is Silent Night, Deadly Night, which features a serial killer in a Santa suit. Depraved and disturbing, with a couple of memorable kills, slasher fans should check out the extended cut, as the theatrical version was edited to pieces due to outraged parents back in the day. Ignore the sequel, though; if you watch that, you have only yourself to blame.
THE LONG KISS GOODNIGHT
A mother comes to terms with her past over the holidays
Written by Shane Black (Lethal Weapon, Iron Man 3) –for whom misfits at Christmas is a recurring theme– believe us when we say that The Long Kiss Goodnight is one of the best action flicks you've never seen. Geena Davis (Thelma and Loise) stuns as Samantha, an amnesiac mom with a loving family who discovers she was once a top CIA assassin. With the help of a police detective played by Samuel L. Jackson (The Avengers), Samantha must face the demons of her past while doing everything she can to protect her family from it. As hard-hitting, visceral, and unapologetic an action flick with a badass female lead as you'll ever find, this is Atomic Blonde 20 years early. Track down a copy and prepare to be blown away.
KRAMPUS
You're never too old to believe in Santa Claus
Written and co-directed by Michael Dougherty, who also made the holiday-based cult favorite Trick 'r Treat, festive horror doesn't get much better than this! Chef's Emjay Anthony stars as Max, a child whose belief in Santa is challenged, unleashing the wrath of Krampus, a demon who punishes naughty children over the holiday season. As everything from ominous snowmen to creepy elves turn up to make Max's life hell, he and his skeptical family will have to band together to survive. Gleefully demented in an old-school Sam Raimi (Evil Dead, Drag Me to Hell) kind of way, the film distinguishes itself by having a genuinely sentimental heart, anchoring the demonic shenanigans.
BATMAN RETURNS
An abandoned child and a billionaire orphan debate the role of good parenting over the holidays.
After the genre-redefining success of 1989's Batman, director Tim burton and Michael Keaton made the only sequel of their careers with this 1992 follow-up, which infuriated parental groups and sponsors alike. Not that they didn't have just cause, mind you – this is not a children's movie by any stretch of the imagination. Empowered by the studio, Burton and co. didn't hold back, doubling up on the villains (Danny DeVito and Michelle Pfeiffer, in unforgettable form) and going all in on the characters' pathos, depravity, and darkness. Heck, they even throw in the sexual implications of adults dressing in tight leather every night, for good measure. Simply put, this is a brilliantly-realized, uncompromisingly atmospheric Tim Burton movie – it just wasn't the movie Warner Brothers thought they were getting. Highly recommended!
Which of these is your favorite? Tell us below!