All the Highlights and Memorable Moments at this Year's Golden Globe Awards
Jan 7, 2019 &nbsp • &nbsp Desiree Pore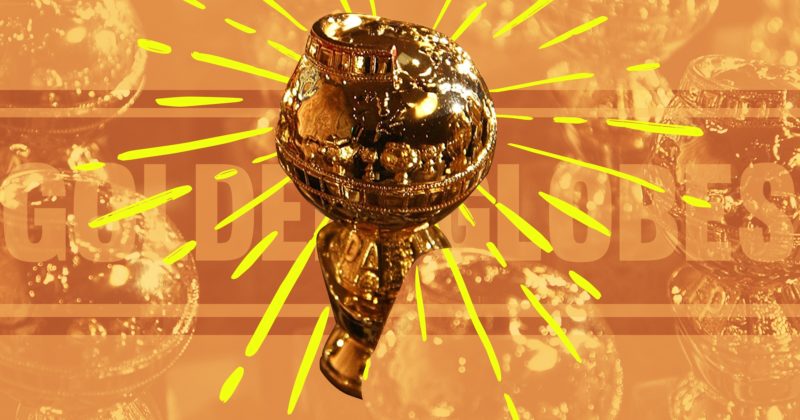 The annual Golden Globes kicked off this year's awards season by celebrating inclusivity, diversity, and representation. One of the most awaited awards show in Hollywood, the Golden Globes is one of the rarer occasions wherein TV Stars rub elbows with Movie Stars, celebrating a year of critically-acclaimed films and TV shows.
This year's awards show is said to be the most diverse one yet, with host and Golden Globe-nominated actress Sandra Oh leading the pack. A night full of unforgettable speeches and unlimited booze, here are the highlights of this year's Golden Globe Awards.
Andy Samberg and Sandra Oh is a Match Made in (Hollywood) Heaven
When Andy Samberg and Sandra Oh were first announced as this year's Golden Globe hosts, people were a bit skeptical about this pairing. But these two already stole the show at last year's Emmy Awards, where they presented an award together.
The actors opened the show with them throwing random compliments to some of tonight's nominees. While there were laughs here and there, Oh got real serious about Hollywood's problem with diversity. Oh closed their opening monologue with an inspiring message:
"I said yes to the fear of being on this stage tonight because I wanted to be here to look out at this audience and witness this moment of change," said Oh, tearing up and gazing at minority nominees in attendance. "Next year could be different. It probably will. Right now, this moment is real. Trust me, this is real. Because I see you. And I see you. All of these faces of change. And now, so will everyone else."
Celebratory (Flu) Shots for Everyone!
Flu shots (shots, shots, shots, shots, shots) everybody? #GoldenGlobes pic.twitter.com/GY1U2lP1gJ

— Access (@accessonline) January 7, 2019
Skits keep the show from being boring; anything can happen at these award shows, and this year's Golden Globes wasn't any different! At one point on the show, Samberg and Oh started giving out flu shots for Hollywood's elites, accompanied by LMFAO's hit "Shots".
God help the woman who tried to give Willem Dafoe a flu shot. #GoldenGlobes pic.twitter.com/4yAm52NMCD

— Decider (@decider) January 7, 2019
We have to give it to this lady who tried to give Willem Dafoe a flu shot!
Sandra Oh Winning All of Our Hearts
Sandra Oh makes history as she becomes the first Asian woman to win the best actress for TV drama at the #GoldenGlobes in almost 40 years! 😲
But this part of her speech is what got our hearts to melt ❤️
Congratulations @IamSandraOh 👏🏻@goldenglobes pic.twitter.com/fUdBgPJYQU

— 104.2 Nile FM (@NileFM) January 7, 2019
Tonight's host Sandra Oh is also one of tonight's big winners, winning a Golden Globe for her role in the critically-acclaimed show Killing Eve. During her acceptance speech, Oh proudly honored and thanked her parents who were present at this year's awards show.
Christian Bale thanking His Inspiration a.k.a. Satan
Christian Bale made sure to thank Satan during his #GoldenGlobes acceptance speech: pic.twitter.com/DU3cq1cKUf

— Vulture (@vulture) January 7, 2019
Christian Bale is known for his method acting and his dedication to his roles. For his role as Vice President Dick Cheney, Bale won the Golden Globe Award for Best Performance in a Motion Picture, and for his speech, Bale didn't forget his inspiration behind his award-winning role, saying; "Thank you to Satan for giving me inspiration."
Darren Criss Gives A Shoutout to His Mom (and His Filipino Roots)
#ICYMI Here is SMTD alumnus @DarrenCriss's @goldenglobes acceptance speech for "Outstanding Performance by a Male Actor in a Limited Series or a Motion Picture Made for Television" for his work on @ACSFX! #umicharts #umichsmtd #forevergoblue pic.twitter.com/Dyei13s9l6

— U-M School of Music, Theatre & Dance (@umichsmtd) January 7, 2019
Darren Criss already won an Emmy award for his role as a serial killer in American Crime Story, so winning a Golden Globe only adds to his greatness as an actor. For his speech, Criss honored his mom and his contribution in Hollywood's path to diversity, saying;
"As we've seen, this has been a marvelous year for representation in Hollywood, and I am so enormously proud to be a teeny, tiny part of that as the son of a firecracker Filipino woman from Cebu that dreamed of coming to this country and getting to be invited to cool parties like this. Mom, I know you're watching this. You are hugely responsible for most of the good things in my life. I love you dearly. I dedicate this to you."
Jeff Bridges' Drunken Speech
#JeffBridges @TheJeffBridges receives this year's Cecil B. deMille Award #GoldenGlobes #DubaiOneTv #Dubai1AwardSeason #Dubai1GoldenGlobes pic.twitter.com/XkIMScJGId

— Dubai One (@DubaiOneTV) January 7, 2019
The lovable Jeff Bridges was this year's recipient of the Cecil B. DeMille award for his "contributions to the world of entertainment." The legendary actor accepted his award, thanking almost everyone and anyone, including his long-time actor stand-in.
It might be the booze talking, but Bridges gave us a fun speech, much like his character The Dude from The Big Lebowski.
Tag, you're it!🍸🍸#GoldenGlobes pic.twitter.com/SPulbjuWs4

— The Late Show (@colbertlateshow) January 7, 2019
Olivia Colman is Our New Girlfriend
olivia colman really said dyke rights! pic.twitter.com/4erYm0bX7t

— muir (@peneIopejosie) January 7, 2019
The Favourite's Olivia Colman just won a Golden Globe and everyone's hearts as well, thanks to that delightful and adorable speech. From thanking sandwiches and her "b*tches", Colman just proved to us why she's our favourite (pun very much intended).
This is going on our 2019 mood board #GoldenGlobes pic.twitter.com/3ol0vJexdH

— POPSUGAR (@POPSUGAR) January 7, 2019
All the Highlights and Memorable Moments at this Year's Golden Globe Awards
All the Highlights and Memorable Moments at this Year's Golden Globe Awards
Desiree Pore | Jan 07, 2019
The Legacy of Queen Lives On
In a surprising turn of events, Bohemian Rhapsody won the night's top award of Best Motion Picture-Drama and Rami Malek won for his performance as legendary Freddie Mercury. Malek honored the late Queen singer and the surviving members of the band, saying; "To you, Brian May, to you, Roger Taylor, for ensuring that authenticity remains in the world. And to Freddie Mercury, this is for you."
What were your favorite moments? Tell us below!