Ever wondered what you'd look like as a comic, anime, or cartoon character? It seems about 9,000 other people did! This Tweet by @acornastrology made the rounds last week, and soon Picrew-generated avatars began popping up as Twitter and Instagram profile pictures.
This is so fun! Reply with your creation and your big 3! Here is mine 🥰💫 https://t.co/5hwG3zF3sK pic.twitter.com/S3yTDCovB1

— lonely and intuitive (@acornastrology) August 3, 2019
Going on Picrew is like commissioning portraits of yourself in a slew of different, high-quality art styles – and once you've made one, it gets incredibly hard to stop. To get you started, here are 8 Picrew avatar generators you can binge on!
Girl Maker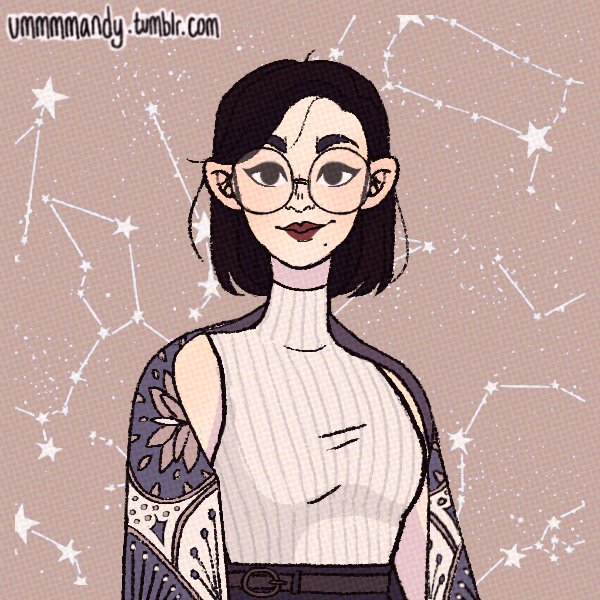 The generator that started it all is Girl Maker by ummmmandy. True to its name, it's perfect for making girls of all kinds – as you can see from the original thread! With an art style featuring thick lines and creamy colours, Girl Maker is distinct from the typical anime-style generators in Picrew. You'll have a range of skin tones, hairstyles, outfit, and background options to choose from. You can also add stars, hearts, flower crowns to your avatar's faces.
Hitokoma Manufacturer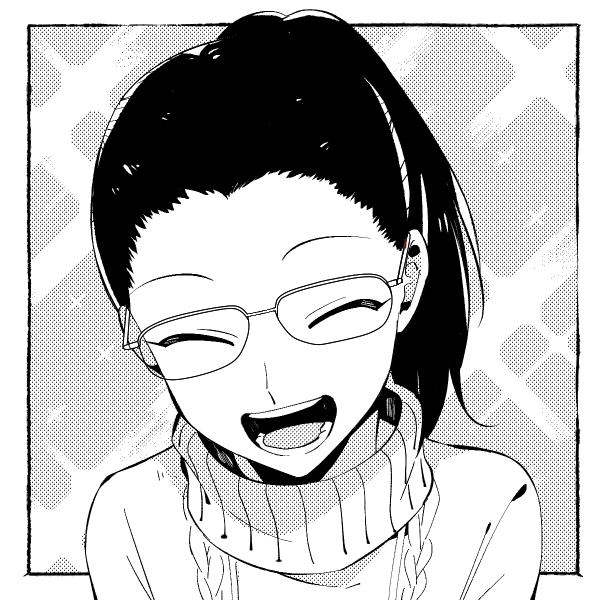 If manga is more your style, Hitokoma Manufacturer by kn_sousaku will be right up your alley! Each avatar is in black and white. You'll have a lighter and darker skin tone option, as well as hair color options in white, gray, and black. Avatars can display a wide range of facial expressions (check the open-mouthed smile and closed eyes below!). The generator also features a number of backgrounds, side captions, and callouts, such as you'd see in an actual manga.
Retro-style Maid Maker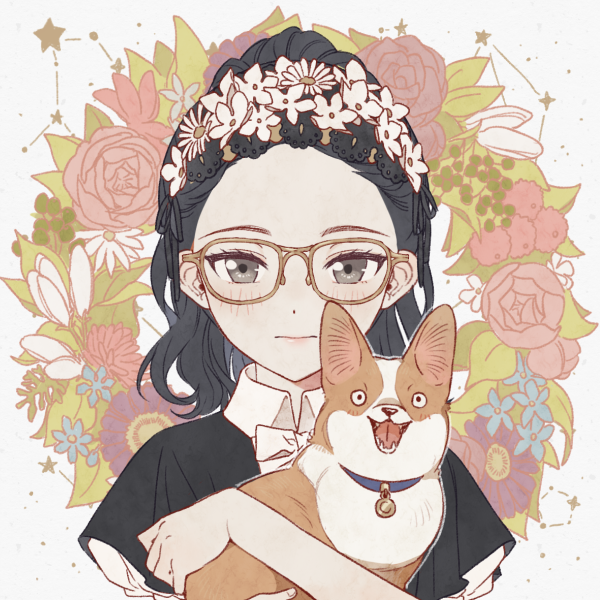 One of the more complex generators on Picrew, platinum's Retro-style Maid Maker creates avatars with angelic-looking faces and gentle, demure expressions. Outfits include a selection of maid uniforms, caps, and aprons. This generator also offers a number of hand positions – holding a pie, a vintage telephone, or even a corgi (as shown below)!
Gay Generator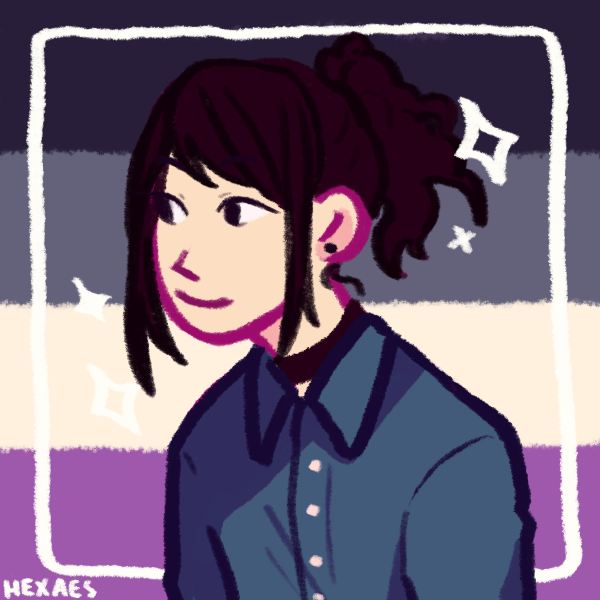 Hexaes' Gay Generator is another popular Picrew generator! The quick-sketch art style done up in fuzzy lines and soft colours makes your finished avatar less detailed than others you may make on Picrew. Dress your avatar in gender-neutral casual clothing, racing suits, or god-tier robes. Afterwards, you can choose from backgrounds of LGBT flags, solid colours, and even scenery.
Kyoumei Generator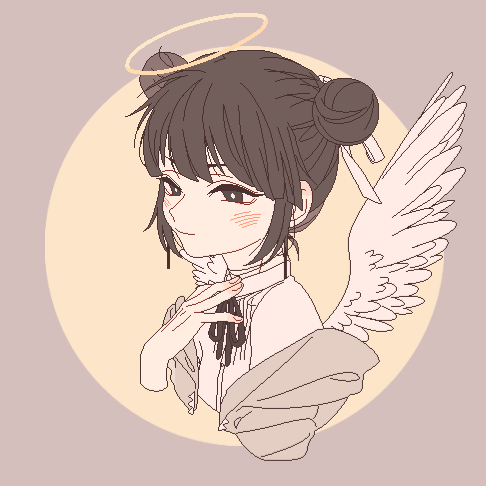 Kyoumeikaito's Kyoumei Generator creates anime-style characters rendered in roughly-sketched lines. You can pick from three different skin tones and a selection of facial features and hands. You can also add scuffs, wounds, blood, and bandages, as well as halos, horns, cat ears, and wings. The default presentation is a plain white background, but you can add simple elements to lend texture to your final avatar.
Star Child Maker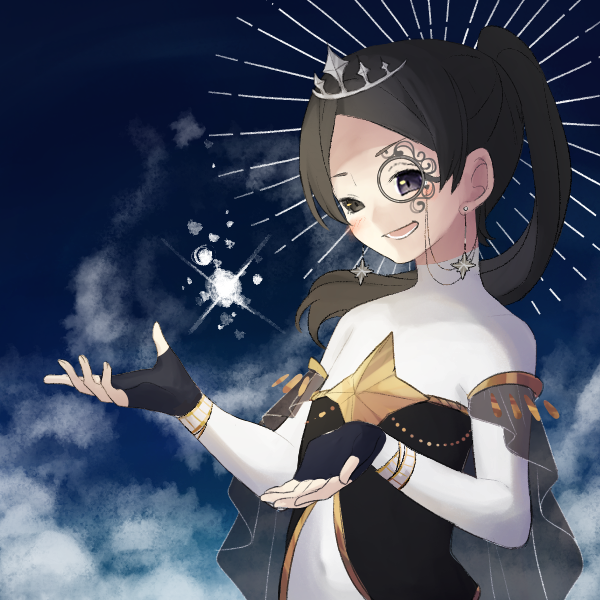 This generator may cater to a niche taste but is absolutely beautiful. Star Child Maker by caphricina02 is the perfect avatar generator for those of us who have always dreamed of being magical, celestial beings.
Each avatar is posed with their hands out, holding a magical object aloft: crystals, stars, or entire constellations! There's a range of expressions to choose from, allowing your avatar to gaze with awe, humor, anger, or fear at what they are holding. You can personalise with mage's robes, angel's wings, saint's halos and others; and set your magical avatar against a backdrop of stars, clouds, or plain skies.
Magic School Entrance Procedure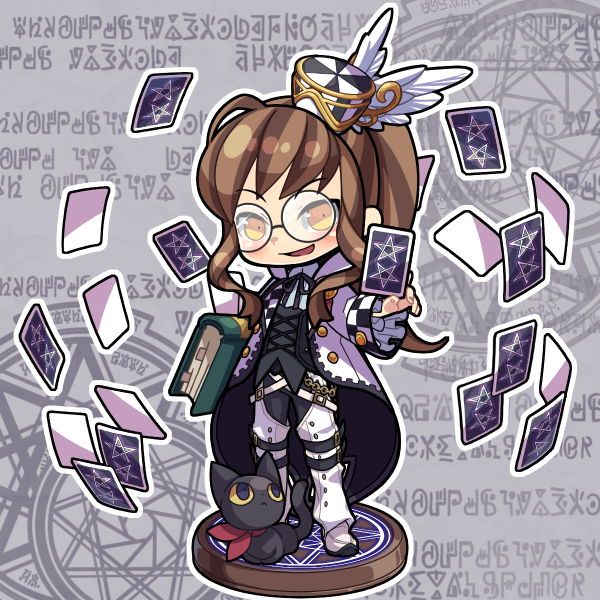 Mizuki2633's Magic School Entrance Procedure generator creates avatars that look like chibi characters in a magic school RPG. Like other generators, you can choose from a number of skin tones, hair colours, and  saucy facial features. But what you'll really have fun with are the magical objects! You can hold magical paraphernalia in both hands – spellbooks, tarot cards, wands, potions, animal familiars – or have them scattered around your feet. Backdrops include arcane symbols and school settings.
Soft People Generator

Last on the list is masmas_nemui's Soft People Generator. This creates avatars that seem to have stepped out of a melancholy hipster comic. Play with small, beady features, drooping eyelids, tears, sweat, and eyebags. One hand option even holds a cigarette. Soft People avatars are rendered only in black and white, but the background comes in a number of solid colors.
Have you tried this app? Tell us about your avatar below!