Return to the Danger Zone: Everything We Know About 'Top Gun: Maverick'
Aug 19, 2019 &nbsp • &nbsp Matthew Arcilla
Directed by Tony Scott, Top Gun explored the lives, loves and dreams of a group of trainee fighter pilots. Blending fighter jock drama, incredible aerial action and even some homoerotic undertones, Top Gun became the most successful film in 1986. And despite mixed reviews at the time, it is now one of the most beloved films of the 80s. Before Top Gun, Tom Cruise was already a well known young actor thanks to break out performances in films like Risky Business and working with well known directors on films like Legend. But it was Top Gun that made him a superstar.
Rumors of a potential sequel to Top Gun swirled around 2015 and not long after, producer Jerry Bruckheimer confirmed that he and Cruise were talking. It wasn't until 2018 though that Cruise confirmed the sequel's production with a tweet showing his character of Pete "Maverick" Mitchell looking out across a runway at his F-14A Tomcat.
Truth be told, Top Gun: Maverick doesn't need to be made. Cruise has been elevated to stratospheric heights as a movie icon thanks to the Mission: Impossible movies. But Top Gun: Maverick serves as a sort of coming home for Cruise. For while 34 years is forever in the world of sequels, the film sees Cruise revisit the role that brought him onto the path that made him the icon he is today.
Who Returns From The Original Top Gun?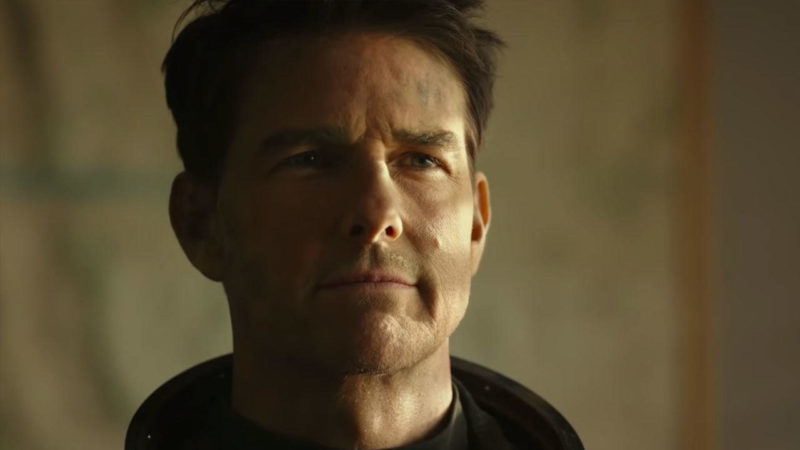 Image source: GameSpot
Without Tom Cruise returning as Pete "Maverick" Mitchell, this film might as well not exist. Sure, Top Gun is the movie that made Tom Cruise one of the biggest movie stars in the world, but it's Cruise's desire to reprise the role 30 years later that makes Top Gun: Maverick a big deal.
Val Kilmer is also confirmed to return as Tom "Iceman" Kazansky, Mitchell's cocky arch-rival from the original film. It's also been rumored that Tom Skerritt might put in an appearance as Commander Mike "Viper" Metcalf.
Who're The New Stars And Characters?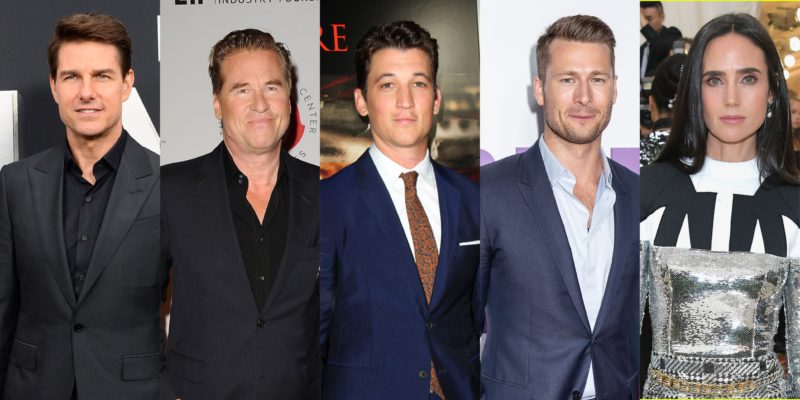 Image source: Barstool Sports
An impressive list of names are gracing the supporting cast sheet for Top Gun: Maverick. Ed Harris (Apollo 13, Westworld) appears as an admiral who dresses down Maverick. Miles Teller (Whiplash) plays pilot trainee Bradley "Rooster" Bradshaw, son of the late "Goose" Bradshaw from the original film. Jennifer Connelly (Alita: Battle Angel) and Jon Hamm (Mad Men) are also listed on the cast sheet.
Who's Directing?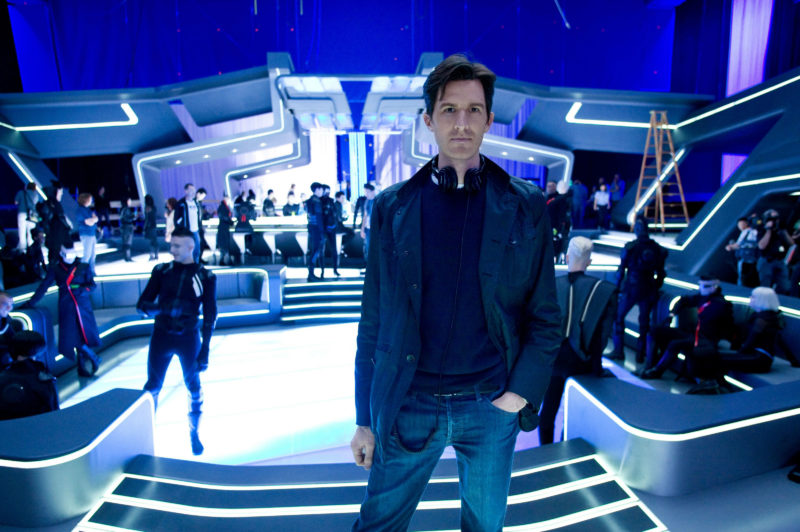 Image source: MovieHole
The great Tony Scott (Beverly Hills Cop II, Déjà Vu) directed the original Top Gun but died in 2012. The directorial reins have been given to Joseph Kosinski. Kosinski previously collaborated with Cruise on the sci-fi thriller Oblivion. Kosinski is no stranger to making a decades late sequel to a cult classic, as was the case when he directed Tron: Legacy in 2010, a 28 years later sequel to 1982's Tron. 
What's The Story?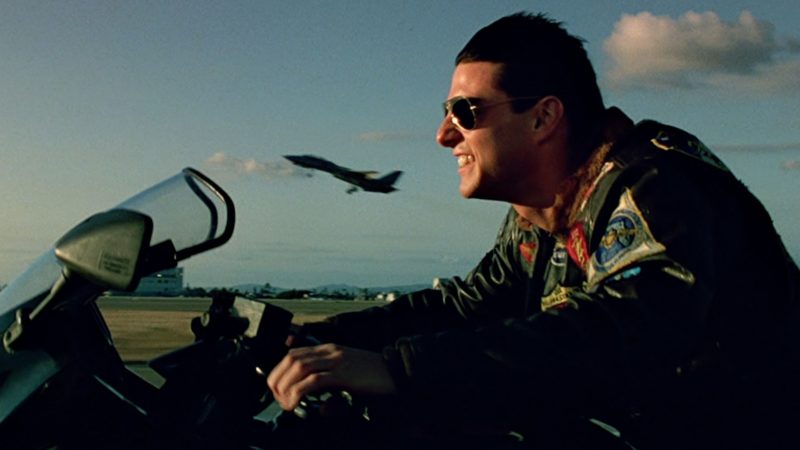 Image source: Paramount Pictures
We still don't know too many specifics about the plot to Top Gun: Maverick, but the general assumption is that the film will be anchored by the burgeoning mentor-protege relationship between Maverick and Rooster, and will explore what future awaits an aging hotshot.
Director Joseph Kosinski has also spoken about how the movie will deal with the modern realities of military combat in an age of drones and advanced technology. One can only hope this means that Top Gun: Maverick is set in the same cinematic universe as 2005's Stealth, the box office bomb about a computer controlled warplane gone rogue.
Who's Writing Top Gun: Maverick?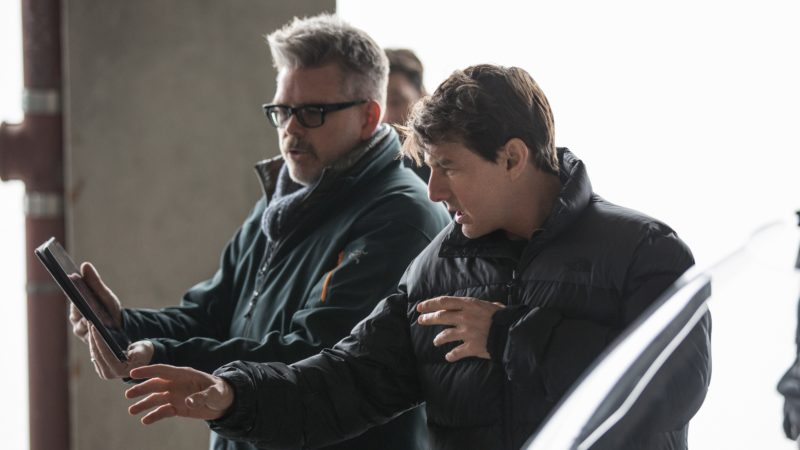 Image source: Paramount Pictures
The rules for Hollywood writing credits are kind of bonkers, so four screenwriters are credited on Top Gun: Maverick. Peter Craig, Justin Marks, Christopher McQuarrie and Eric Warren Singer. McQuarrie's is the most notable name on the list. A long-time Cruise collaborator, McQuarrie wrote Valkyrie, The Edge of Tomorrow and Jack Reacher.
But McQuarrie's greatest claim on Cruise's legacy is his stint as writer-director of the last two Mission: Impossible films, Rogue Nation and Fallout. McQuarrie is also one of the top script doctors in Hollywood, which means he's often brought in to troubleshoot the problems of long in development screenplays.
Why Is Maverick Still An Aviator?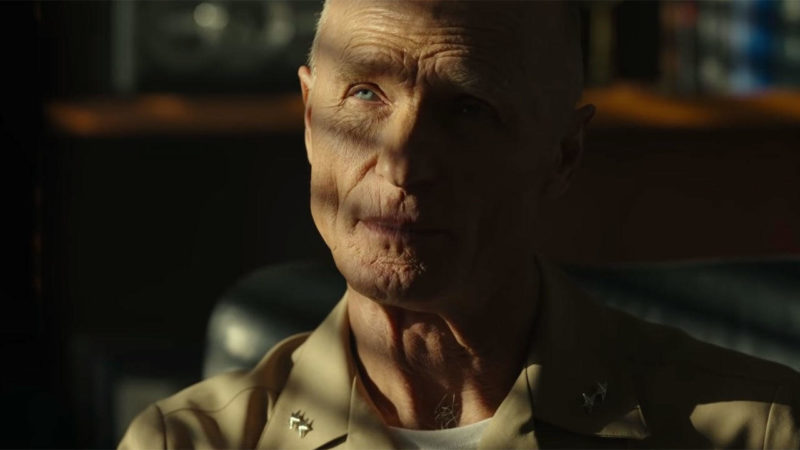 Image source: GameSpot
"You can't get a promotion, you won't retire, and despite your best efforts you refuse to die," intones Ed Harris' rear admiral character in the trailer to Top Gun: Maverick. "You should be at least a two-star admiral by now. Yet here you are. Captain. Why is that?" We don't question Tom Cruise continuing to do death-defying aerial stunts, but we do wonder why Pete Mitchell isn't flying a desk by now.
The U.S. Navy Personnel Command provided a few reasons why Mitchell remains at the Captain rank. First, Maverick might have previous enlisted experience, but this doesn't add up with his career timeline. Second, Maverick might have left active duty for a time, leaving a break in his years logged. Lastly, Maverick might have retired but retained his service.
But the more straightforward answer is probably that Maverick has repeatedly deferred promotion. No better way to answer the need for speed by never being promoted out of the cockpit.
Is Tom Cruise Doing His Own Stunts Again?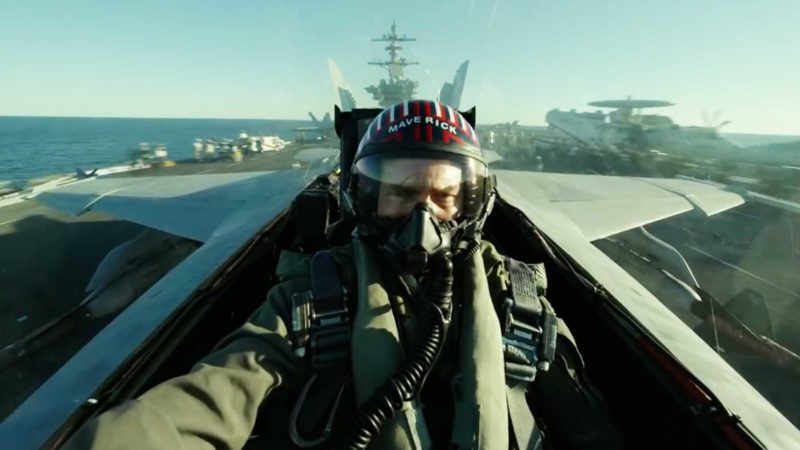 Image source: Empire
If there's one thing that's crucial to the modern Tom Cruise brand is the notion that Cruise likes to do as much of his stunts as humanly possible. And Cruise pushes that envelope as much as he can, whether it's climbing a rock face unassisted, executing high altitude drops or hanging off the side of the plane. So for Top Gun: Maverick, Cruise and company  guarantee that he'll be flying for real.
"Everything you see in this film is for real," Cruise told the crowds at San Diego Comic-Con where the first Top Gun: Maverick trailer was unveiled. "The flying, you know, we're working with the Navy. All the flying you see in this picture is real. I really wanted to give you the experience of what it's like to be inside that aircraft. It's a love letter to aviation."
When Does Top Gun: Maverick Hit Theaters?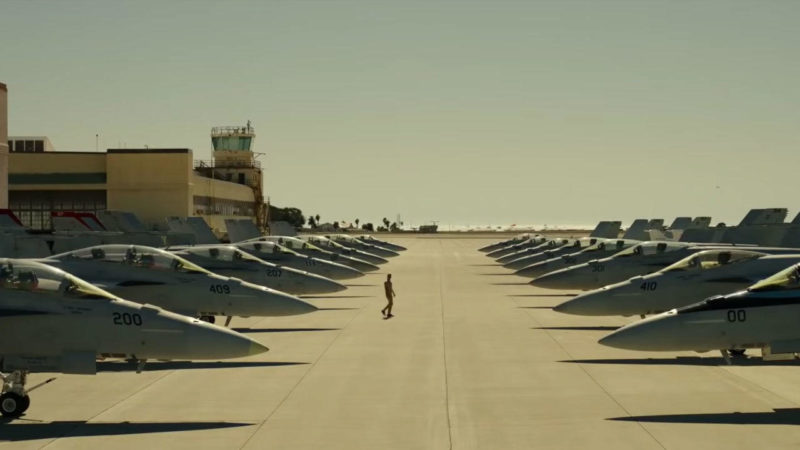 Image source: GameSpot
Top Gun: Maverick is scheduled to hit theaters in most territories on June 26, 2020.
What are your thoughts on this remake? Tell us below!