8 Things You Need to Know About Malasimbo 2015
Feb 25, 2015 &nbsp • &nbsp Bong Sta. Maria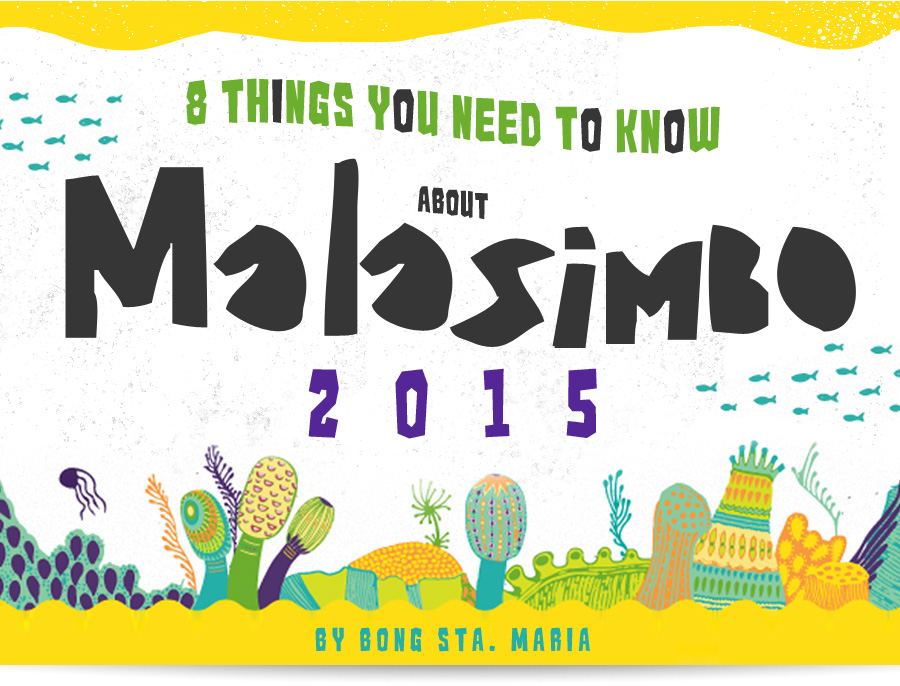 Music festivals are getting more and more popular in the Philippines these days. While most events pride themselves in measure, usually concentrating on the superlatives (biggest venue, most famous musicians, largest capacity), there is one music festival that focuses on the things that matter, supporting and showcasing the oft-overlooked but nonetheless deserving smaller details.
The Malasimbo festival, held in the beautiful bay of Mindoro, is happening in a few days (You can buy your tickets through the Malasimbo website or Ticketworld).
Here are 8 important things that you need to know about the two events of  music, art, light, and dance; as well as the efforts that some attendees may not know about.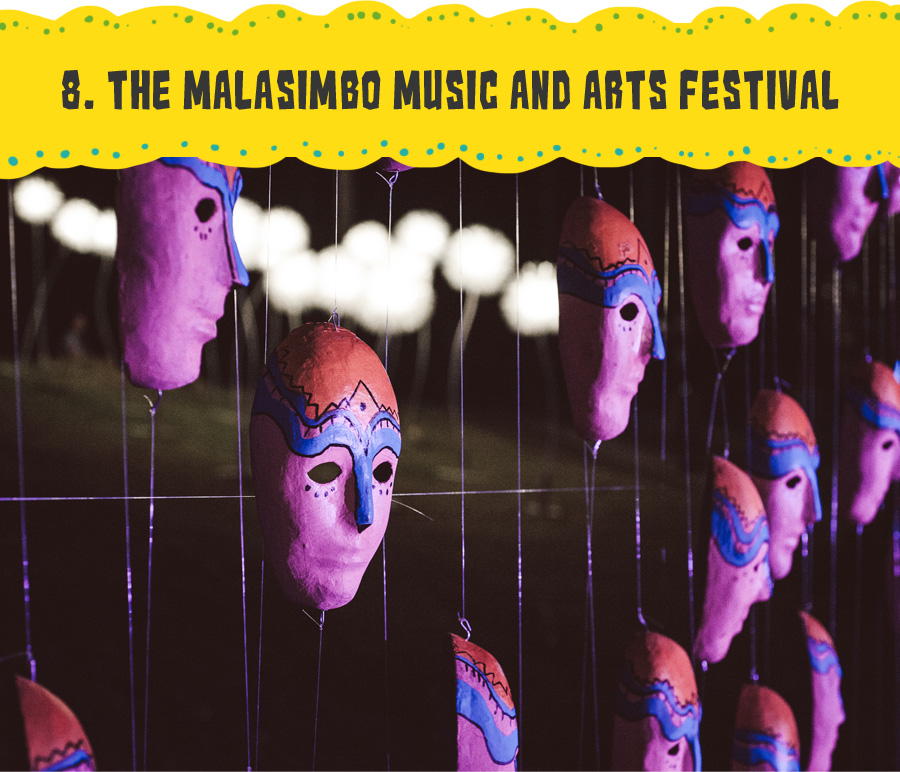 This year's festival will have a two-weekend celebration. One of which is the Music and Arts festival which will happen on March 6 to 8 at the Malasimbo Amphitheater, a natural stage brimming with coconut trees and lines with beautiful grass terraces.
This is the first event of its caliber, focusing on four things: music, arts, environment, and indigenous culture. Last year, it was attended by more than 5,000 people from 30 countries. It was also recently featured the Department of Tourism's "Visit the Philippines Year 2015." campaign.
If this is your first time to attend the festival, let this video give you a glimpse of what to expect.
From March 6 to 8, you can also be part of the boat parties (Malasimboat!) that is pulling more cities–Bacolod, Iloilo, Cebu, Davao, and Boracay–this year. Some of the featured acts include We Do It Nice, Heavy Boogie, and The Day Before Monday. You can get your tickets from J&S Surf, located at 7612 B Guijo St. San Antonio, Makati (they're open 11-9pm).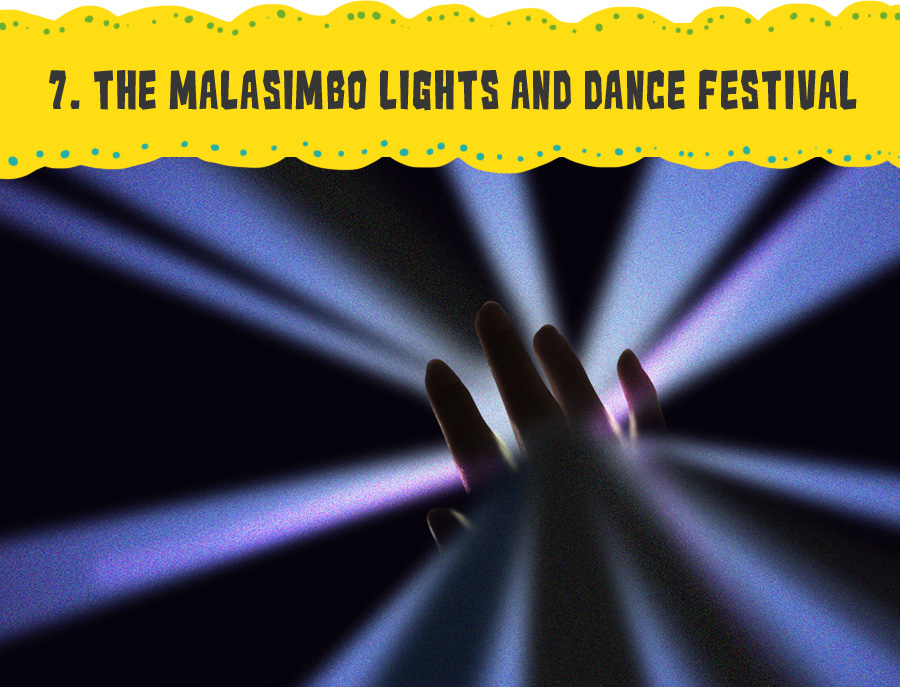 This year, the festival introduces a second festival that caters mostly to millennials. Happening on March 13 to 15, the Malasimbo Lights and Dance festival will have state-of-the-art lights shows complemented with contemporary and traditional dance, as well as hip hop, house, and electronic music.
Looks like the crowd will be divided into two groups , but no one's stopping you from attending both. In fact, if you can take 10 days off, you should seriously consider attending both.
In total, the festival will happen for 10 days. This, according to the people behind Malasimbo, is a way to encourage visitors–especially the international tourists–to stay in Mindoro. This is to further stir its eco-cultural tourism efforts, as well as give Mindoro's local tourism a greater return.
Some of the DJs who will be performing include: Japan's DJ Kentaro, DJ Mitsu and the Beats, To-Ru, HiFaNa, Tetsu-ji Tanaka, Swindle (UK), and the Philippines' own Manolet Dario, Badkiss, and Lyrically Deranged Poets.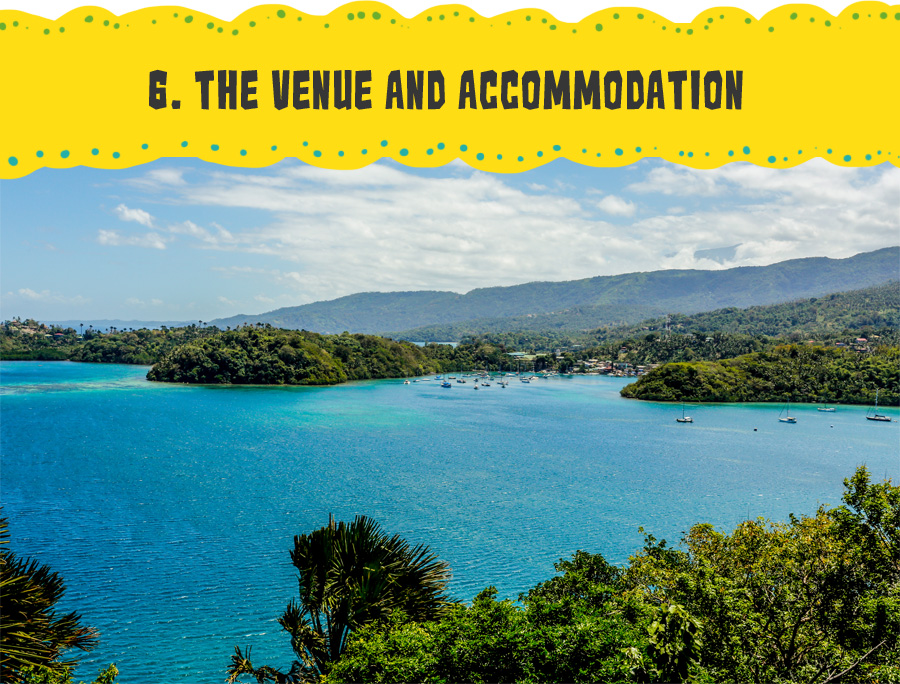 A trip from Manila to Puerto Galera will take approximately four hours: 1.5 to two hours by land, and 1.5-2 hours on a ferry boat.
The Malasimbo website has a comprehensive guide here. Those who will be coming from Boracay will have an all-inclusive package deal that has all the essentials: festival pass, transportation, and accommodation.
Festival attendees usually stay at Puerto Galera's White Beach and Sabang Beach. Here are a few links to get you started:
Keep checking the Malasimbo Facebook page and website for announcements about the camping grounds.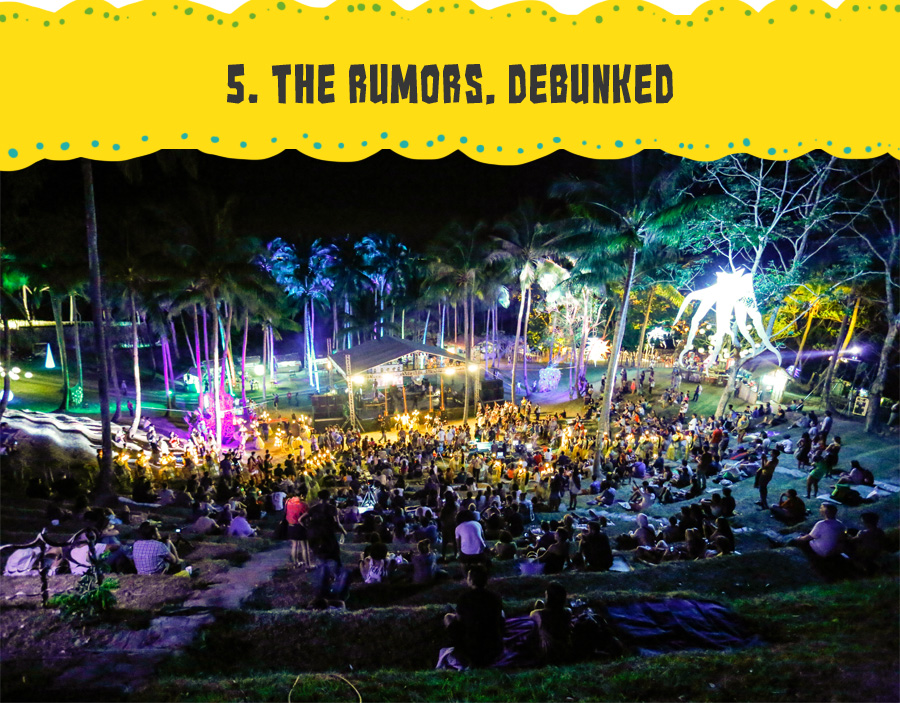 Months before the lineup was announced, there were rumors that huge acts such as Erykah Badu, Jamiroquai, and Jack Johnson were going to be a part of the lineup.
During the press conference held at Sofitel last January 22, however, festival co-founder Miro Grgic finally set the record straight: No, these acts are not going to Mindoro anytime soon. Explaining that it would be impossible to bring these guys to Manila because of the fees (talent fees alone would already be extremely, ridiculously expensive), Grgic said that Malasimbo puts "emphasis on experience rather than the lineup." Which brings us to the next item…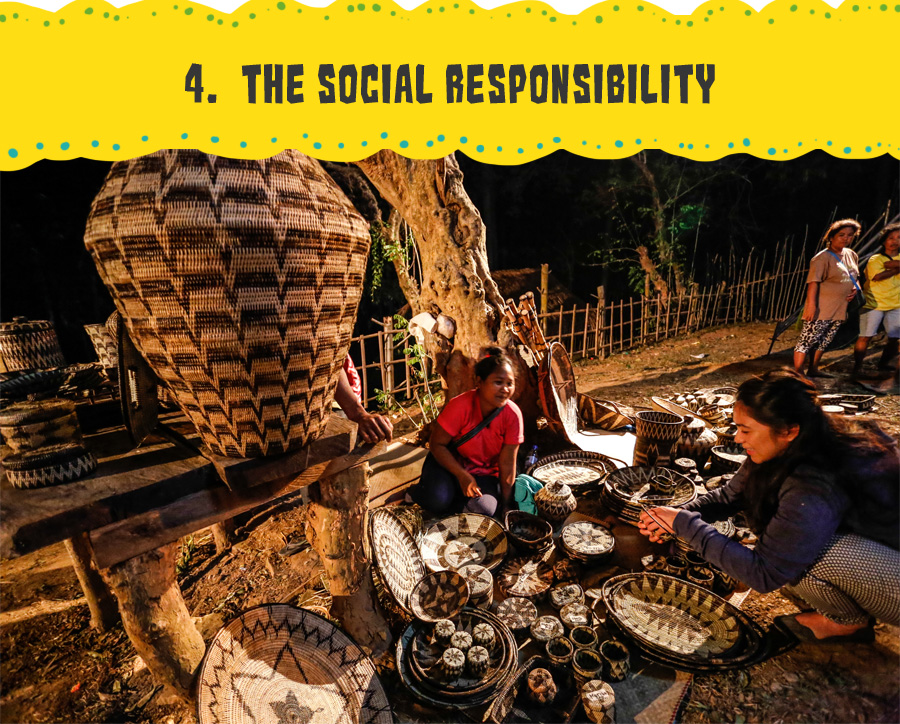 One of the most important issues that Malasimbo wants to tackle is climate change. One of the festival's main goal, aside from providing excellent vibes, is protect the environment.
Alex d'Aboville of the d'Aboville foundation explained that Malasimbo's corporate social responsibility concentrated on environment and culture.  Some of the things that they're promoting include: 1) mangrove tree planting, 2) the use of solar power, and 3) the protection of the endangered tamaraw, which is endemic to Mindoro.
The festival will also have a replica of a Mangyan Village, which was built by local craftsmen in 2010. This area showcases the seven Mangyan tribes of Mindoro, which will have exhibits and workshops showcasing the culture and their crafts.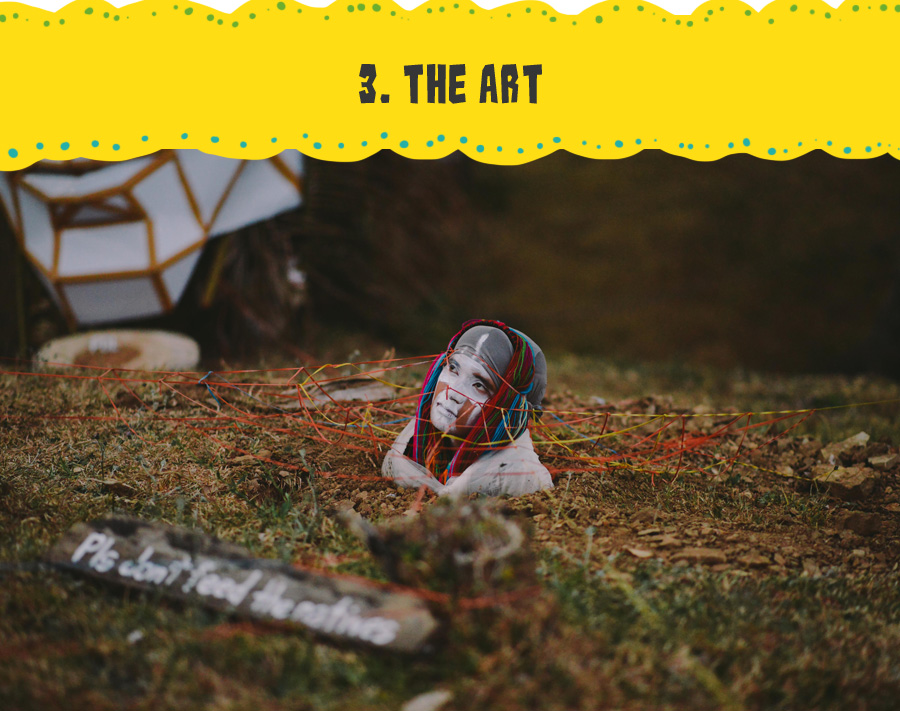 The festival is also home to the Sculpture Garden, where works of some of today's most promising contemporary artists are exhibited. Last year featured beautiful installation works by artists like Wawi Navarroza, Leeroy New, Niccolo Jose, and Iya Regalario.
"The artists are inherently part of the festival soul," said artist/Malasimbo co-founder Olivia D'Aboville, who is also part of the artists' lineup.
This year, festival attendees will get to see  works by the following artists: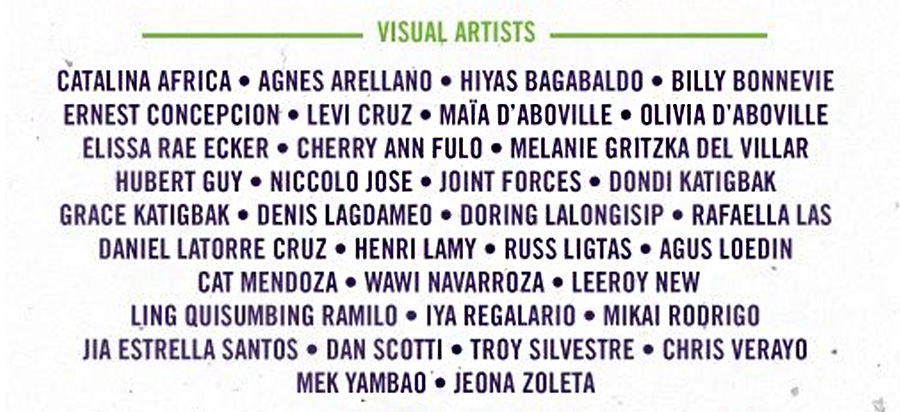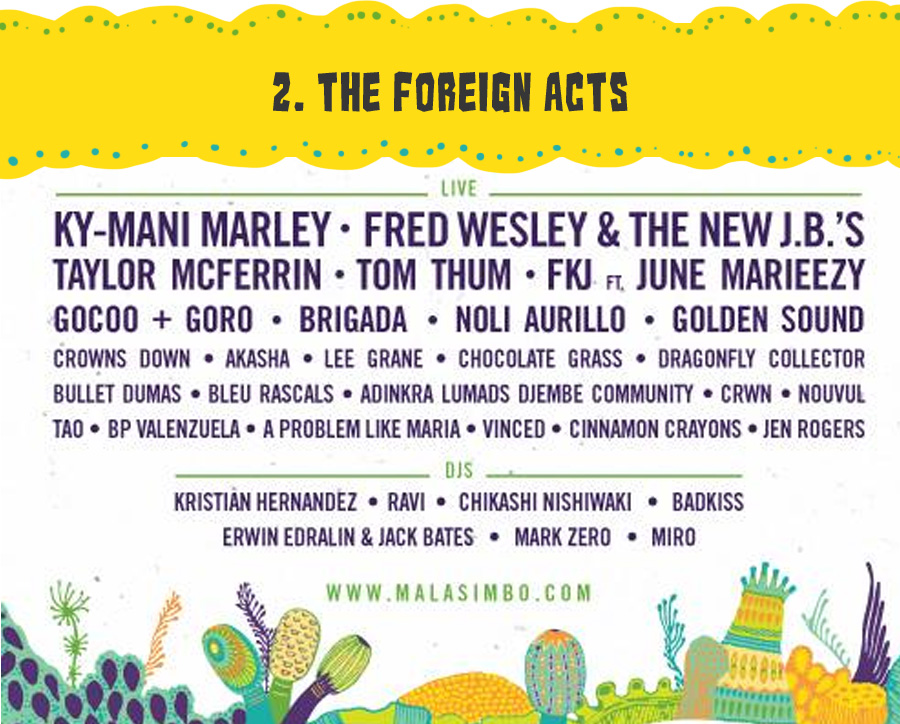 The previous festivals featured acts like Jimmy Cliff, Roy Ayers, Robert Glasper, Joss Stone, and Jose Gonzales, so it's already a given that this year's going to be one hell of a celebration.
This year's lineup is a great mix of genres and styles. Malasimbo's flying in Ky-Mani Marley (yep, son of Bob Marley!), Fred Wesley and the new J.B.s (led by former band director of James Brown), DJ/producer/beatboxer Taylor McFerrin, and Tom Thum, a beatboxer who has the most viewed TEDx video in the world (see it here).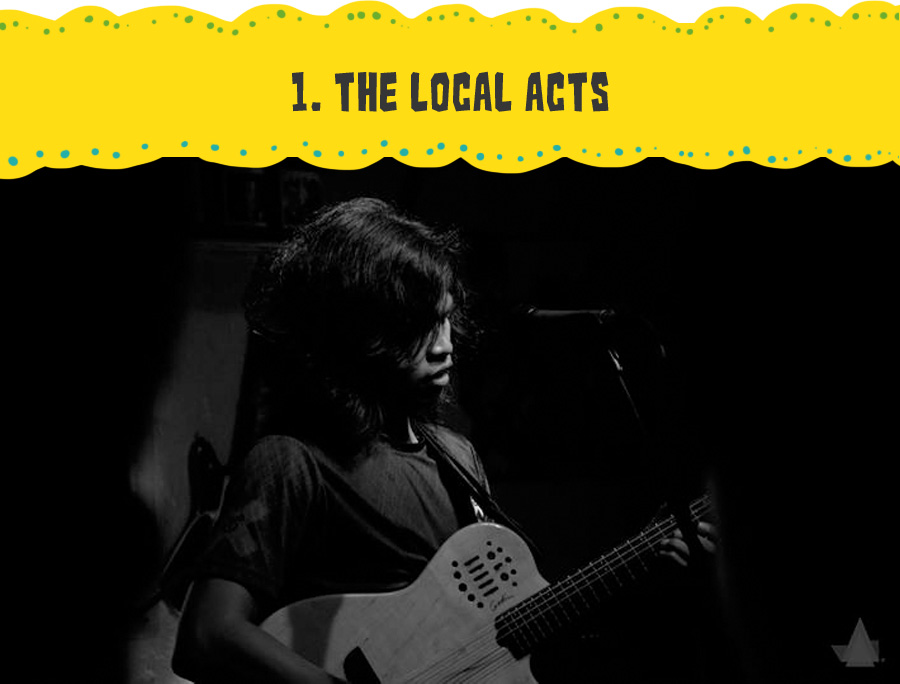 The lineup of Pinoy artists are very promising as well.  This year, we'll get to see Filipino Afro-Brazilian percussion ensemble Brigada, veteran guitarist Noli Aurillo, and new artists like singer-songwriter Bullet Dumas and soul musicians Chocolate Grass.
Those of us who were lucky enough to have witnessed last year's festival can confidently tell you this: Malasimbo is more than just the music. It's the art, the beach, the food (hello, Malasimbo kesong puti, we miss you!), the new friends you're going to make, and the wonderful feeling you'll have as you make your way home. Two words: Malasimbo Magic.
In a time when most music events aim for the biggest celebrities, Malasimbo keeps its feet on the ground–possibly dancing, too!
Have you been to Malasimbo? Share your experiences in the comments!