The Malasimbo Music and Arts Festival is the country's first and longest-standing festival since 2011. Every year it features a lineup of some of the world's best jazz, soul, world, and dance music legends both local and international. But the best thing about the festival goes beyond its dazzling line of musicians.  Malasimbo is a music festival with a cause: supporting local artists, local products, culture, and preserving the environment. It manages to successfully combine art, music, and nature into a few relaxing days.
This 2020, the music festival will be in an even bigger venue, closer to Metro Manila. What's in store for Malasimbo fans this year?
La Mesa Eco Park: A new home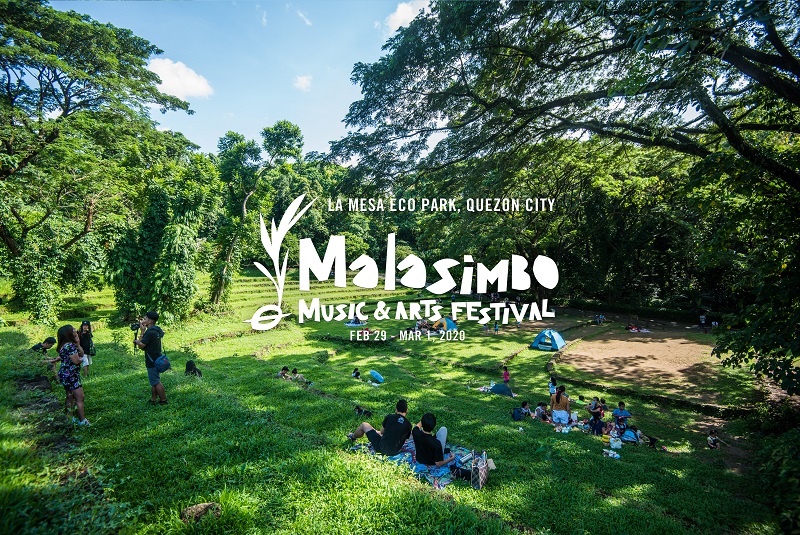 For the past 9 years, Malasimbo has called Oriental Mindoro it's home. Held every summer at the foothills of the 1,200-meter high Mount Malasimbo, the festival hearkened to everyone who wanted to listen to good live music and spend time with nature. Last 2019, it moved from the mountains to White Beach in Puerto Galera and this year, it will be held at Metro Manila for the first time.
Volume Unit Entertainment brings Malasimbo to La Mesa Eco Park to Quezon City, one of the metro's largest green spaces. Yes, a 33-hectare park-slash-forest exists in the heart of Metro Manila and even without the festival, you can pay Php 50 per person to experience it! La Mesa Eco Park successfully recreates the feel and vibe of Malasimbo when it was still held at the mountains — it's serene, it has towering nature on all sides, and there's always a breeze to cool you.
The park, which is also beside La Mesa Dam, has over a million trees and various species of flora and fauna. The new location proves to be even more accessible for both veteran Malasimbo festival goers and those who've yet to experience it.
The promise of music + healing

Malasimbo has always been a form of escape for its loyal festival-goers. There's no question about it – you enter a magical worry-free realm of music and art combined with the calm of nature. This year, the organizers will also be bringing various art and wellness programs that will help you connect with your inner self. There are activities such as sunrise and sunset sessions where you'll have the chance for meditation, yoga, dance, and journaling. You're definitely coming out of this festival inspired and motivated!
Activities for your family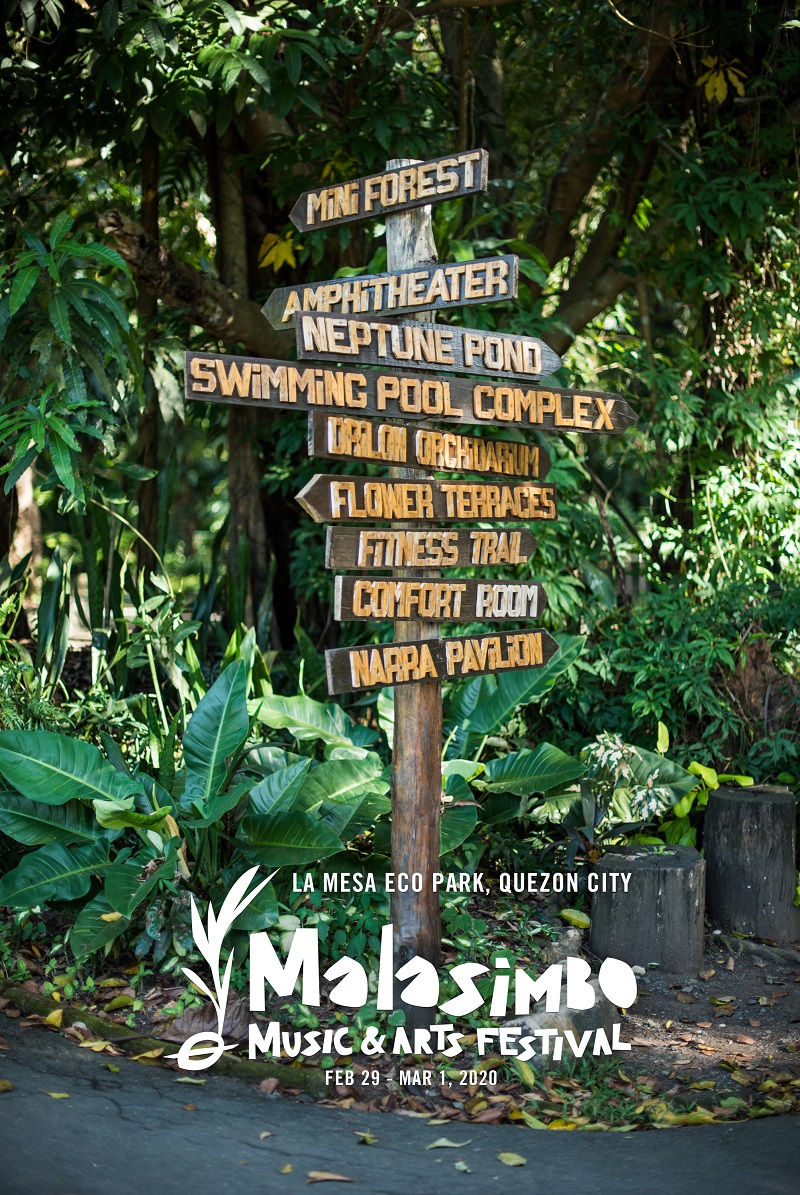 Who says Malasimbo is only for the youth? There will be rainforest activities available for the family during the festival. Parents and kids can join the swimming pool parties, try the zipline, horseback riding, biking, bungee, and more. The festival aims to let people of all ages and from all walks of life enjoy an escape from the stressful life in the urban jungle, and they won't have to go far to experience it.
A mix of the best local and international acts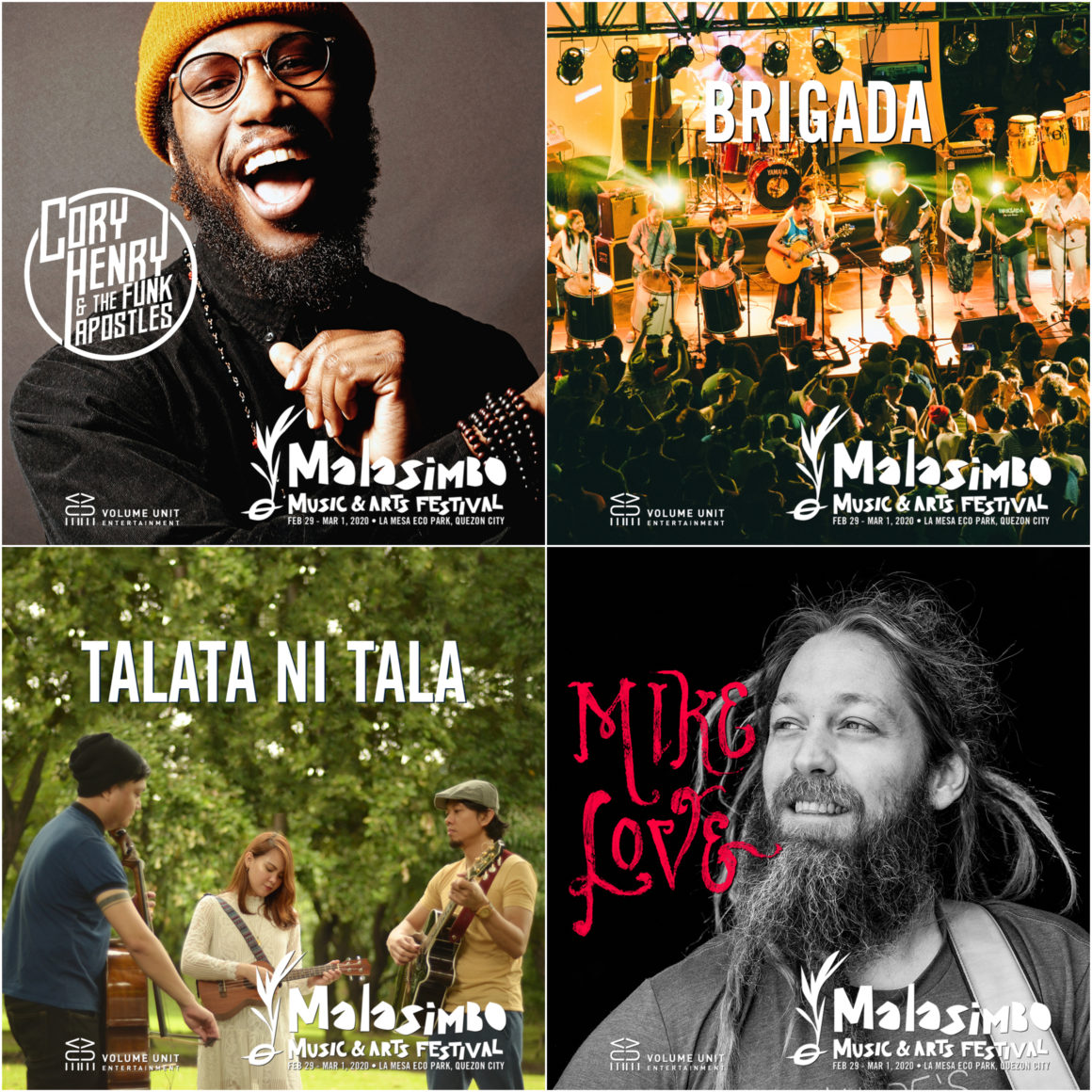 Music festivals are great ways to discover new artists and new music while at the same time rocking to your favorite ones. Malasimbo's 10th year brings headliners Mike Love and Cory Henry and the Funk Apostles. Also joining Malasimbo are Melbourne hit-maker Laneous, Canadian keyboardist Anomalie, Colombian jazz pianist Jesus Molina Quartet, Italian guitarist Matteo Mancuso, and Uncomfortable Science.
Local music artists include Brigada, Yosha, Moro Beats Collective, Tanikala, Project Yazz, Talata ni Tala and more to be announced.
Malasimbo's founder, Miro Grgic, handpicks these artists himself basing his choices on music he strongly believes will resonate with a lot of people. The result? A variety of genres and stages set to spotlight artists, both local and international, who've worked hard for their music.
Partying with the DJs
View this post on Instagram
Malasimbo also brings in nine DJs with Up Dharma Down's Ean Mayor, She's Only Sixteen's Roberto Seña, Deej Fabian, Bass Relief, Norris King, Put3ska's Bing Austria, Rei Ka, DJ duo Bignay Sound System, and Jigga Who. You can catch a DJ party by the swimming pool in the middle of the rainforest or at the silent disco stage in the middle of a mini forest in the Drilon Orchidarium.
You won't ever have to worry about disturbing nature with all the festival fun too. Miro, a sound engineer, has thoroughly studied the place and will be setting up his state-of-the-art sound systems to produce "ear-friendly" volumes that will make sure you won't go home deaf from all the music and the parties.
Malasimbo continues to support artists and musicians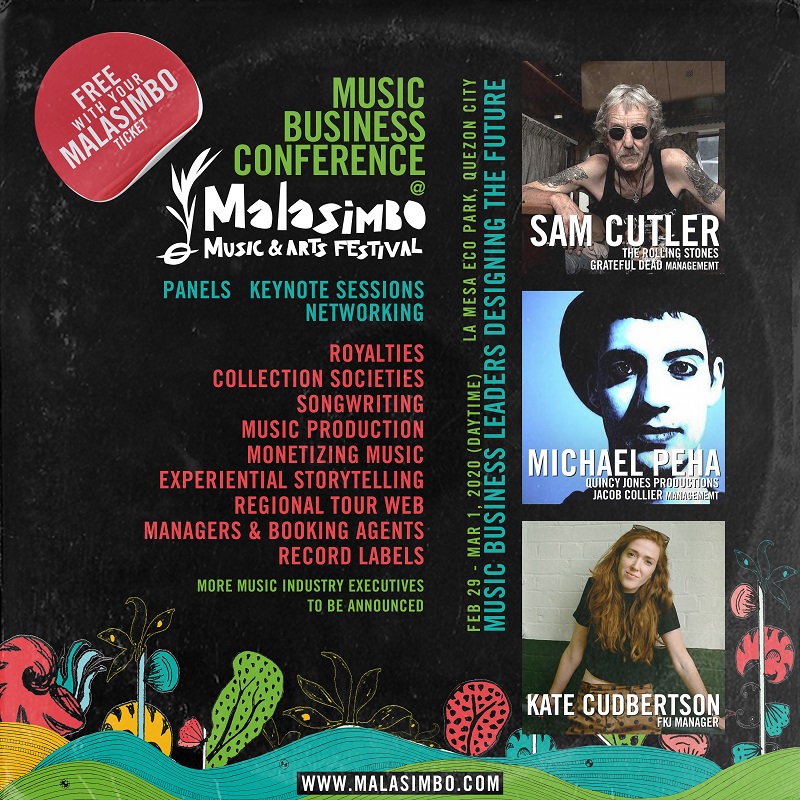 To encourage conversations and connections between the various artists and musicians, Malasimbo will be setting up a music business conference for the first time. Notable international music business executives will be discussing music industry knowledge about royalties, monetizing music, songwriting, artist management, and booking agents, and making it in the Philippines versus overseas and more.
Keynote speakers for the music business conference include Rolling Stones tour manager Sam Cutler together with Quincy Jones MGMT, Jacob Collier MGMT, FKJ MGMT, Warner Music, and Filscap.
Malasimbo is essentially music and art festival and boot camp for musicians all rolled into two fun days!
Raising awareness for green spaces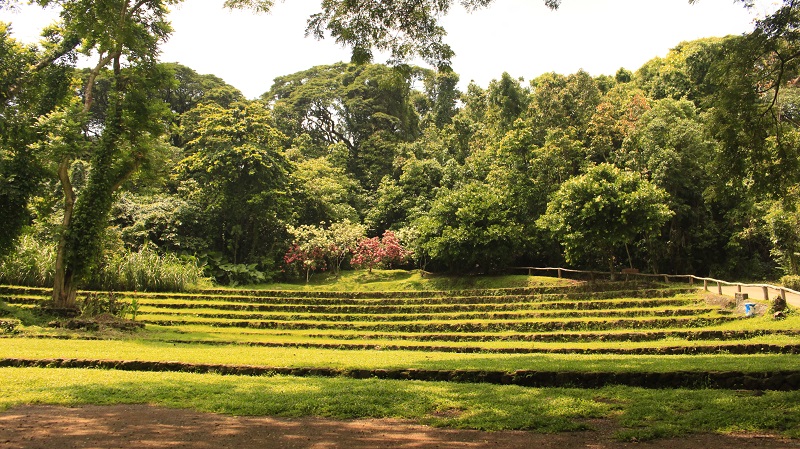 Throughout the years, Malasimbo has successfully contributed to cultural and environmental conservation by mangrove planting, reforestation, beach clean-up projects, and supporting indigenous people's livelihood.
This year, with La Mesa Eco Park being the venue, Malasimbo will be donating 10% of their ticket proceeds to ABS-CBN Lingkod Kapamilya Foundation's environmental arm, Bantay Kalikasan. Through the help of donors, volunteers, and partner agencies, Bantay Kalikasan reforested 1,522 hectares within the watershed. It was also able to transform the 33-hectare land into a natural park with an eco-academy facility.
Malasimbo has also partnered with Star 8 Green Technology Corp. which will provide various modes of transportation that run on green technology so festival-goers can access different areas of the park with ease. Their solar-powered vehicles are equipped with air-conditioning units, small electric fans overhead, and charging stations on every seat!
Malasimbo 2020 is waiting for you

It has never been an ordinary music festival since its first event in 2011. It's in the fine details: how the organizers prioritize great acoustics focusing on quality with modern sound systems, promoting local products from alcohol to arts and crafts, and even providing eco-friendly transportation. Malasimbo is a well-thought-out immersive experience that, since it's nearer now, should definitely be on everyone's list.
Malasimbo Music and Arts Festival 2020 ticket prices will vary on the release date schedules below:
January 1-31: Two-day passes are at Php 8,000 and a one-day pass is at Php 4,500
February 1-29: Two-day passes are at Php 9,000 and a one-day pass is at Php 5,000
Door price: Two-day passes are at Php 10,000 and a one-day pass is at Php 5,500
For updates and further details on Malasimbo, visit their website and follow their official Facebook page, Twitter, and Instagram.
All photos courtesy of Make Good.