4. Prince Harry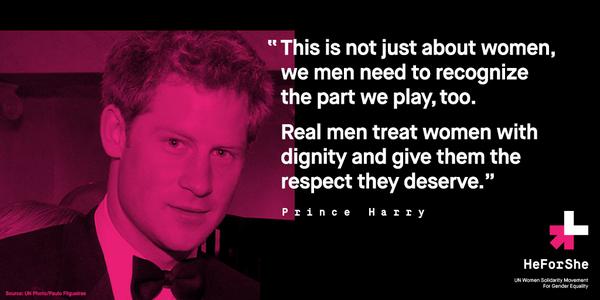 Via twitter.com
Prince Harry supports women empowerment. In a June 2013 Chime for Change speech, the Prince said: "When women are empowered, they immeasurably improve the lives of everyone around them–their families, their communities, and their countries. This is not just about women; we men need to recognize the part we play too. Real men treat women with dignity and give them the respect they deserve."
3. Eddie Veder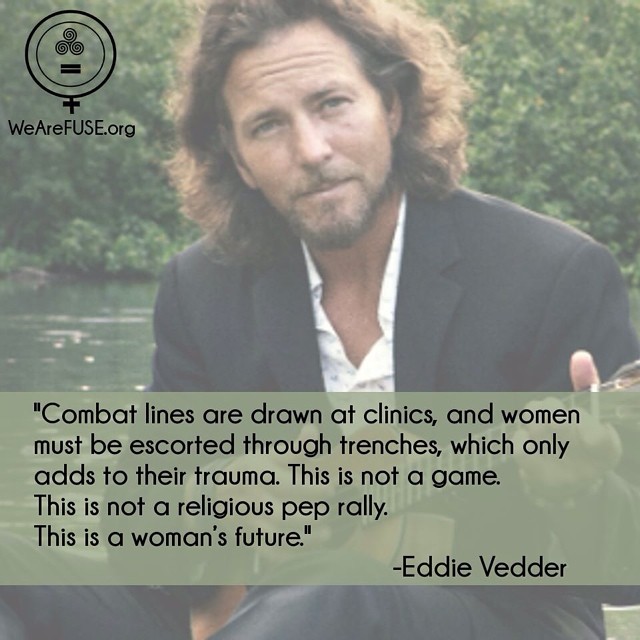 Via lgbtappreciation.tumblr.com
The Pearl Jam frontman was adamant about women having the right to choose to do what they want with their own bodies. He explained how denying the right of a woman to choose to have a child was a violation of human rights. He also added that if it were a man's choice to have a child, it wouldn't even be an issue.
2. The Dalai Lama
Via feminismwecandoit.tumblr.com
The Dalai Lama said he considers himself a feminist. In his own words he said: "I call myself a feminist. Isn't that what you call someone who fights for women's rights?"
1. President Barack Obama
Barack Obama signed the Lilly Lefbetter Fair Pay Restoration Bill into law. The law aims to fight pay discrimination, giving women equal pay to their male counterparts. Upon passing the law, Obama stated: "Women can't wait for equal pay. And I won't stop fighting to address this inequality."
Do you know any other male feminists that promote the cause? Sound off in the comments below!