The Best
Summer Workshops
to Keep You from
Being Idle

Summer's finally here! The city is your oyster–go get a tan! Go out with your friends! Make some new ones! Live the life you've been wanting to! At least, that's what you always tell yourself after spending the day inside your house catching up on The Walking Dead or House of Cards.
Don't let the heat make you lazy. Get your butt in gear, head out and make the most of the great weather. Follow through on what you tell yourself and do something that will make your summer one that your future self with thank you for. Here are 8 summer workshops that will help you accomplish that.
8. Introduction to Yoga: Flexibility Not Required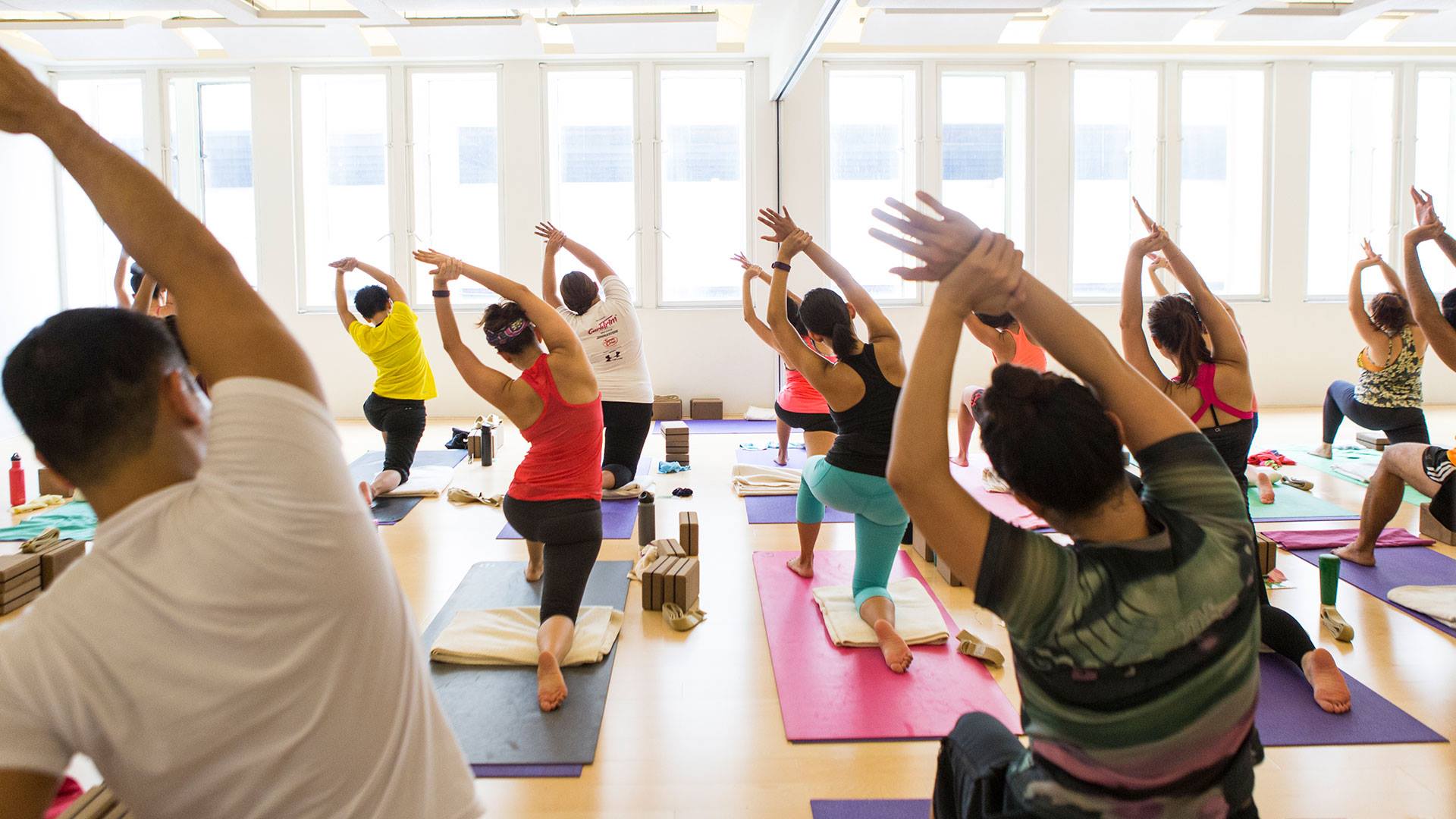 via FB: Urban Ashram Manila
3/F Active Fun Building, 9th Avenue corner 28th Street, Bonifacio Global City
(02) 869 YOGA | 0917 718 YOGA
Start a new and relaxing hobby this summer with Urban Ashram Manila – Center for Yoga's Introduction to Yoga, where you don't even have to be flexible. All you need is the curiosity and openness towards a new experience.
The workshop will be held on March 19 (Saturday) at 2pm. The early bird rate goes for P800, P900 for annual members, P1,000 for members and P1,2000 for non-members. Check the event page here.
7. Film Appreciation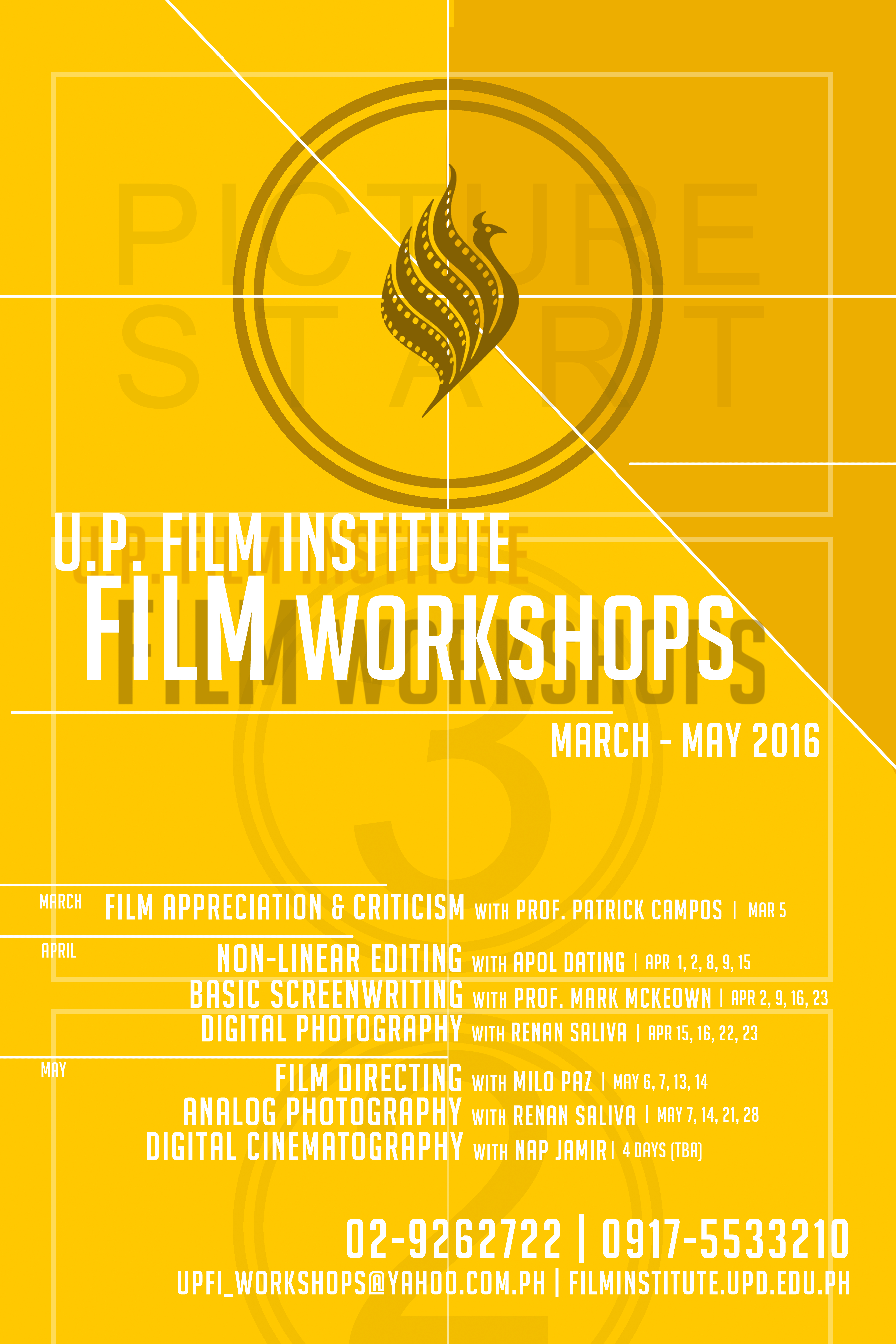 via filminstitute.upd.edu.ph
(02) 926 2722 or 0917 553 3210
Email | Website
Film buffs, try out the UP Film Institute's Film Workshops to learn about the art form in a more in-depth and technical way. Immerse yourself to film with workshops that stretch from March to May, tackling topics like film appreciation and criticism with Professor Patrick Campos, non-linear editing with Apol Dating, basic screenwriting with Professor Mark Mckeown, digital photography with Renan Saliva, film directing with Milo Paz, analog photography with Renan Saliva, and digital cinematography with Nap Jamir. Check out the event page here.
6. Get Trigger-Happy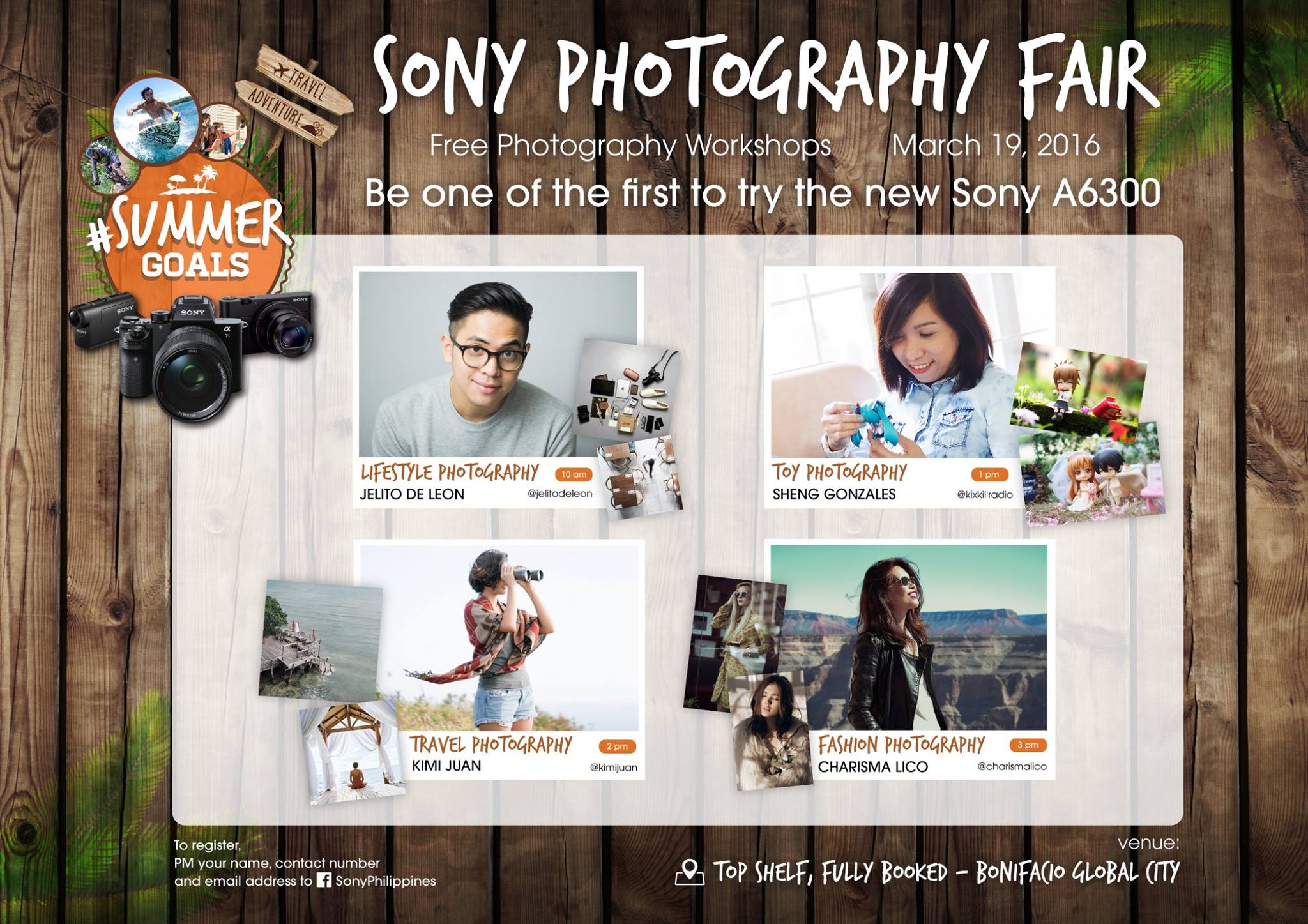 via Sony Philippines
Fully Booked, B6, Bonifacio High Street, Taguig City | Registration
Whether you're a professional photographer or just a beginner, you can enjoy Sony Philippines' photography workshop that will feature sessions on lifestyle photography at 10am, toy photography at 1pm, travel photography at 2pm, and fashion photography at 3pm on March 19. You can also try your luck and be one of the first to try the new Sony A6300!
5. PPFA FLOW Parkour Workshop
via FB: PPFA Flow Workshop
Ninja Academy, 155 Dr Sixto Antonio Ave., Brgy. Rosario, Pasig City
Feed the hidden adrenaline junkie in you with some intense parkour-ing with the Philippine Parkour and Free Running Association's 8th FLOW Workshop.
The workshop for adults will be on April 2 (3-5 pm) and April 3 (10 am-12 noon). Little ones can also get in on the excitement with a kids workshop on 10 am to 12 noon.
You can reserve your slots here.
4. Travel the Write Way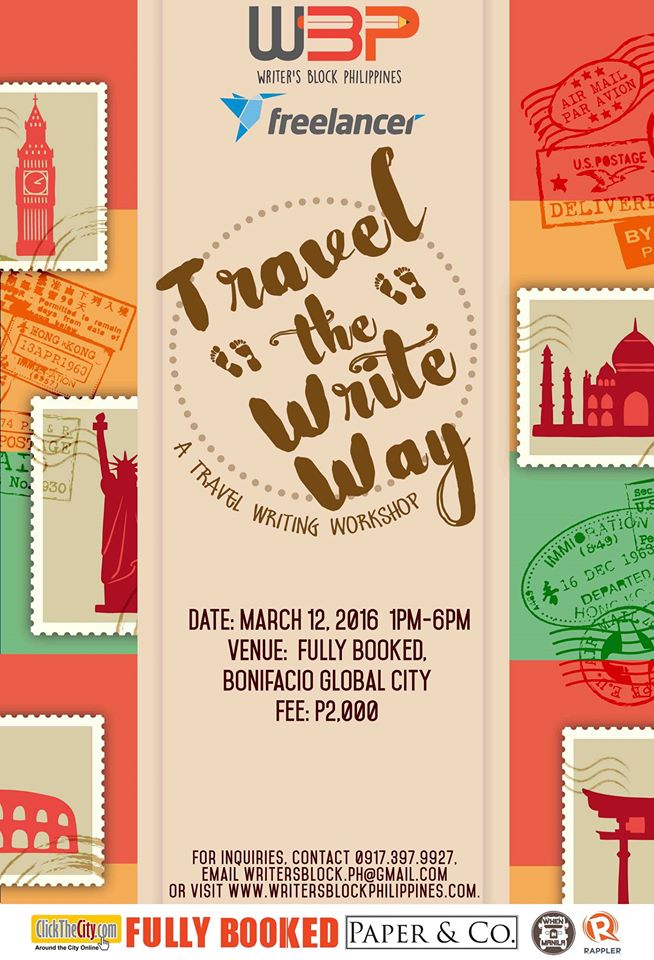 via FB: Travel the Write Way
Fully Booked, B6, Bonifacio High Street, Taguig City
0917 397 9927 | Email
Take your travel game up a notch by joining Writer's Block Philippines' Travel the Write Way workshop.
3. 47th CCP Summer Dance Workshop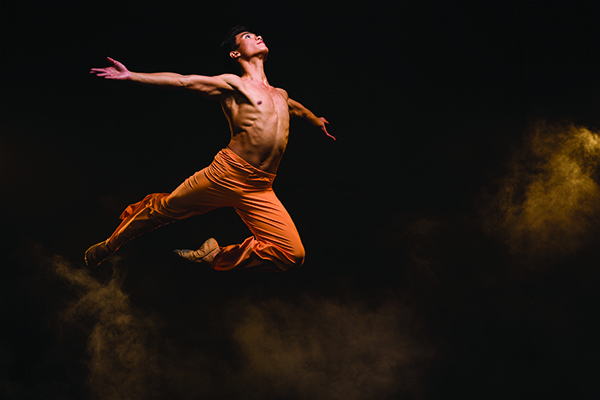 via wazzuppilipinas.com
SM Aura Premier, McKinley Parkway, Taguig City | 02 531 4436
CCP Complex, Roxas Blvd., Pasay City | 02 832 3689
If you know you have the right muscles and beat to bust a movethis summer, the Cultural Center of the Philippines' (CCP) 47th Summer Dance Workshop is the right one for you. Its intensive seven week training program will introduce you to different kinds of dances, like classical ballet, modern and contemporary dance and hip hop. The workshop will also have lectures taught by professionals, like Ballet Philippines alumni and current dancers Nonoy Froilan, Rhea Dumbum-Bautista, Jean Marc Cordero and Erl Sorilla, among others.
The workshop will be on April 4 to May 22 at SM Aura and CCP.
2. Vamos Jogar: Capoeira Experience Workshop

via FB: Vamos Jogar: Capoeira Experience Workshop
16 Pioneer Street, Mandaluyong City
0917 826 0801 | Event Page
As a unique martial art that combines the beautiful elements of kicks, escape maneuvers, movement, acrobatics and music, capoeira is just waiting to be your new favorite hobby. With Capoeira Kadara Philippines and JCI Ortigas' Vamos Jogar: Capoeira Experience Workshop, you'll get the thrill of capoeira while getting fit this March 16 from 8pm to 10 pm at SPARTA, Mandaluyong.
The workshop fee is at P1,000.
1. Letter & Layouts: A Learn by ABC Workshop
via FB: Abbey Sy
The Forum, 7th Ave., Bonifacio Global City | Registration
If you've envied Pinoy calligraphers like Abbey Sy, Jelvin Base, ODJFJSFG or IFGAEF, look no further from Abbey Sy's Letter & Layouts: A Learn by ABC Workshop that will teach you everything you need to know about hand lettering. Tailored for beginners, this introductory course will introduce you to the AVS and 123s of creating unique letterforms and applying different styles. The three-hour session with artist and author Abbey Sy will also help you venture into the art of drawing letters and composing various layouts you didn't know your hands were capable of.
The workshop is priced at P2,800, including the workshop kit and snacks. Hurry and confirm your slot today, as the class will only take 15 people!
What other workshops are you looking forward to this summer? Share your finds in the comments below!